October 13, 2009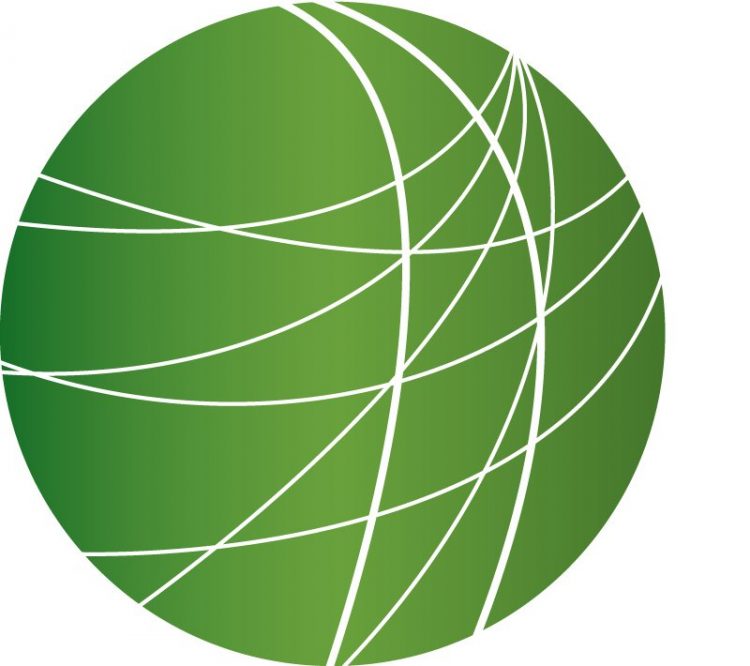 Healthcare reform goes to Senate floor
Death sentences issued for three post-election protesters in Iran
Activists campaign against rape in the military; new laws could hold contractors accountable
Right Livelihood Awards unveiled in Sweden
HEADLINES
Romanian government falls apart, leadership debate ongoing
The Romanian Government collapsed today, barley a month before Presidential elections. FSRN's Dana Lepadat reports from Bucharest.
The Romanian Parliament debated interim leadership today after passing a no-confidence vote against Liberal Democrats and Prime Minister Emil Boc. It's the first such break down in Romania since Democracy took hold two decades ago. Supporters of the measure say that the Liberal Democrats no longer held a majority after Social Democrats quit their coalition last week. The opposition also cited poor management of the economic crisis in Romania. This evening, liberals proposed that incumbent President Traian Basescu name an interim Prime Minister and appoint a technocratic government – negotiations are ongoing. Dana Lepadat, FSRN, Bucharest.
Reports percolate about 13,000 more troops to Afghanistan, but deployment not new
US defense officials acknowledge that some 13,000 support troops are deployed to Afghanistan – but they add they are part of the ramp up announced at the beginning of the Obama administration. FSRN's Asma Nemati has more from Kabul.
The additional 13,000 troops are support personnel, including engineers, medical specialists and military police force. According to Pentagon spokesman Bryan Whitman, the figure of 21,000 widely reported earlier this year referred only to combat troops, but those troops require ground support as well. Afghan President Hamid Karzai welcomed the announcement. The US Military force in Iraq and Afghanistan now surpasses the highest levels seen during the Iraq surge of the Bush administration. And based on a report submitted by General Stanley McChrystal, there's also rumor of further deployment of up to 40,000 more troops that could possibly bring the total troop level to about 108,000 in Afghanistan alone. For FSRN, this is Asma Nemati reporting from Kabul.
Japan will not renew refueling program that supports US-led Afghan war
Japan's Defense Minister Toshimi Kitazawa announced today that it will not renew its naval refueling mission in the Indian Ocean. Japan's previous conservative administration had periodically reauthorized the mission, however Prime Minister Yukio Hatoyama's government has made no efforts to continue the program. Kitazawa did say that Japan is thinking about other types of non-military support to the Afghanistan mission, like job training for former Taliban members.
Somali legislators issue call for humanitarian aid
In drought stricken Somalia, members of Parliament called on International relief organizations today to initiate a life-saving campaign to prevent humanitarian disaster. Somali lawmakers voiced concern about the lives of those in areas where drought has already killed hundreds of livestock and many people are on the verge of dying of thirst and hunger. Parliament member Mohamed Omar issued the call for humanitarian aid:
I call on the international relief organizations and Somali business community to extend emergency humanitarian assistance to the needy people; we can understand the insecurity here but we ask assistance from any one who can.
Somalia's humanitarian situation has deteriorated after al-Shabab banned aid agencies and most relief workers were pulled out of the country due to insecurity.  This report was prepared by FSRN's Mogadishu correspondent Shafi'i Mohyaddin Abokar.
NOAA calls for Interior Department to scale back offshore drilling proposal
Public Employees for Environmental Responsibility released copies yesterday of recommendations made by The National Oceanic & Atmospheric Administration, or NOAA, to dramatically scale back a Bush-era plan to drill for oil and natural gas off US coasts —FSRN's Sean Kinane has more from Tampa.
If accepted, the Interior Department's Draft Proposed Outer Continental Shelf Oil and Gas Leasing Program for 2010 to 2015  would offer twelve large lease areas in Alaska, the Gulf of Mexico, and the Atlantic and Pacific continental shelves. But on September 21st, the Under Secretary of Commerce for Oceans and Atmosphere wrote to the director of the Interior Department's Minerals Management Service, questioning the scale of the proposed drilling Jeff Ruch, executive director of PEER, says NOAA raised a "whole host of red flags concerning not only where but how fast and in what manner drilling was going to take place."
"For the most part, for environmental reasons: that they contain key fish resources, there are wildlife migratory corridors, as well as the lack of preparation for avoiding and responding to oil spills."
The drilling policy will ultimately be determined by Interior Secretary Ken Salazar. A copy of the letter from NOAA can be found on the website PEER dot ORG. Sean Kinane, FSRN, Tampa.
One of Cuban Five re-sentenced, judge exceeds recommendation
A federal judge re-sentenced one of the men known collectively as the Cuban five today- giving him two years more than was agreed upon by lawyers on both sides. Antonio Guerrero will now serve another 11 years. Guerrero was convicted of spying in 2001. Last year an appeals court tossed out his life sentence saying the punishment was unduly harsh as no US secrets were stolen.
FEATURES
Healthcare reform goes to Senate floor
A key Senate panel passed the final health care bill, paving the way for legislation to appear before the entire Senate. The Senate Finance Committee bill gained the support of one Republican, Senator Olympia Snowe of Maine. After months of crafting the measure, Snowe´s vote helped to move health care reform further along in the legislative process. FSRN's Leigh Ann Caldwell reports.
Death sentences issued for three post-election protesters in Iran
Russia´s Foreign Minister, Sergei Lavrov, said today that threatening Iran with sanctions is "counterproductive." He said the international community should seek a diplomatic solution to the dispute over Iran´s nuclear program.
Lavrov´s declarations came after a meeting with Secretary of State Hillary Clinton in which both officials discussed several issues that affect Russia and the US, such as missile defense systems and the political crisis in Georgia.
Iran says it is enriching uranium for peaceful purposes but western powers like the US and the UK want the country to curb its nuclear program. Clinton said she had not asked the Russian government to apply sanctions on Iran, but that the meeting´s objective was to review Iran´s nuclear program and upcoming inspections. However Clinton did caution that sanctions are still an option.
"We will continue to have disagreements. And I think it is very important both for the Russian and American media to understand that we are different countries we have different historical experiences, different perspectives, but we are planting those disagreements in a much broader field of cooperation."
According to Reuters, State Department officials also said that Russian President Dmitry Medvedev expressed support for sanctions if Iran fails to allow inspection of its nuclear facilities.
Meanwhile, in the US the House of Representatives is set to vote on the Iran Sanctions Enabling Act. The bill, introduced in March, preceded the public disclosure last month of Iran´s second enrichment site. It would target Iranian oil companies by enabling state and local governments and educational institutions to divest from companies with more than $20 million invested in Iran´s energy sector. Other sanctions that are currently under review by the US government include a ban on Iranian imports and stopping shipments of refined oil to Iran, since the country does not have the capacity to process all of its crude.
Meanwhile in Iran, discontent continues over how the government handled the protests that followed June´s disputed elections. More than 100 activists, professors and politicians were arrested for their participation in the post election protests.
Three of them were recently sentenced to death by the Tehran revolutionary court, which accused the defendants of conducting subversive activities.  Amnesty International is urging the Iranian government to throw out these sentences, which it called a "mockery of justice." For more on this issue FSRN spoke with Elise Auerbach, an Iran specialist for Amnesty International USA.

Activists campaign against rape in the military; new laws could hold contractors accountable
This week, the anti-war group Veterans for Peace will be campaigning at Armed Forces recruiting stations across the US to demand that military recruiters alert women who are thinking of enlisting about the "high possibility" they will be raped by their peers while performing military service.
Lawmakers and government officials have been concerned about high rates of rape and sexual assault in the military since early this decade, when a 2003 medical study found that one in three women in the military had been raped.
In addition to members of the military, contractors also face sexual assault, but survivors had no legal recourse due to wavers they had to sign agreeing not to pursue legal actions against the contractor. A new law could change that and increase accountability of these corporations. FSRN´s Sam Greenspan reports from Washington, DC.
Right Livelihood Awards unveiled in Sweden
On Tuesday, four people across the world received the Right Livelihood Awards. Often called the "Alternative Nobel Prizes," this year's winners focused on issues of women's health in Ethiopia, peace education and nuclear disarmament and conservation in the Democratic Republic of Congo.
Canadian scientist David Suzuki was given the honorary award for his work on climate change.
"Well, it's a very exciting recognition, I guess from Europe that the work that I've been doing all these years on environmental issues has had some significance."
Suzuki's Japanese family was interned in Canada during World War II. They then settled in Ontario and he went on to focus on science education. For twenty years he has hosted a nature show on Canadian television. He says the spread of accurate scientific information has been a passion of his, especially after witnessing the aftermath of the Earth Summit in Rio de Janeiro in 1992.
"And then the fossil fuel industry began an active campaign of disinformation saying climate change is baloney, it is junk science it has got to do with sunspots and other things and basically diminished the issue of climate change for two decades."
Right Livelihood Awards were also given to Rene Ngongo, for his conservation work in the Democratic Republic of Congo; Alyn Ware from New Zealand for peace education; and Catherine Hamlin for her work establishing hospitals for women´s health in Ethiopia and treating obstetric fistula patients.
These three will receive cash awards of 50 thousand Euros. The Right Livelihood Awards were founded in 1980. This year's ceremony will take place in the Swedish Parliament on December 4th.
Opponents of mountain top removal mining fight coal interests in West Virginia
In West Virginia, opponents of mountain top removal mining are taking on the state´s coal interests on several fronts, including in the streets, in the courts and at public hearings. This week several key events are taking place. FSRN´s Nathan Moore reads for our reporter in West Virginia, Melinda Tuhus.