November 11, 2009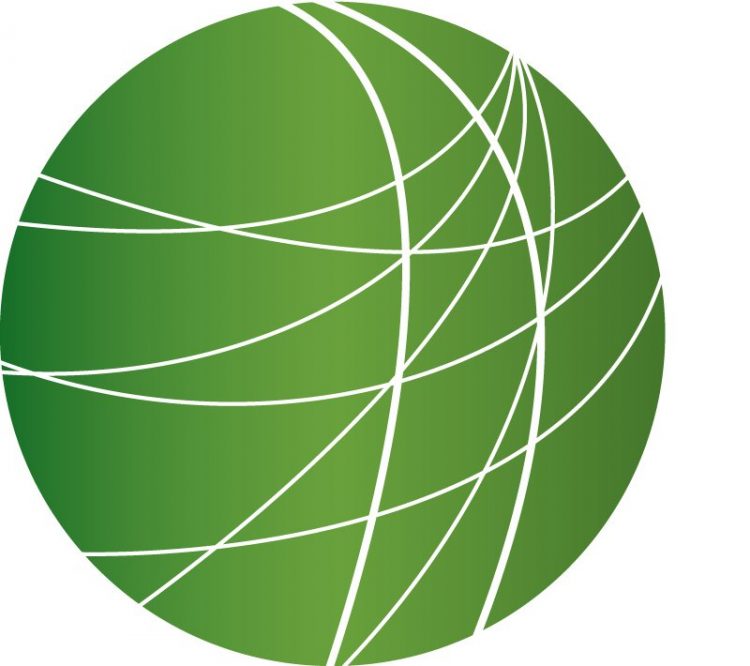 Obama Administration focuses on mental health to combat veteran homelessness
Veterans face deportations despite promises of citizenship
After executions, a closer look at the death penalty
HEADLINES
Obama meeting to determine Afghan troop strategy
President Obama is meeting with high-level White House officials today to discuss the issue of troop deployment in Afghanistan.  Obama has put off the decision to increase troop levels there for weeks, saying he would take his time.  The US military leadership in Afghanistan has requested 40-thousand more troops.  Republicans have sent a letter to Obama urging him to make a decision.  British PM Gordon Brown said today, after speaking with the President, he expects a decision within the next few days.
Former Blackwater execs say company tried to pay off Iraqi officials
Blackwater executives bribed Iraqi officials after an incident where their security personnel killed 17 civilians at a busy Baghdad intersection.  The New York Times reports the $1 million in bribes were intended to prevent the government from booting the security firm out of the country.  The Times cites four former Blackwater executives who remained anonymous.  Bribing foreign officials is illegal under the US Foreign Corrupt Practices Act.  Iraq has denied the company – now called Xe – a license to operate in the country.
Report: Half US lakes and reservoirs contain dangerous levels of mercury
Almost half of the nation's lakes are contaminated with mercury and other toxic chemicals according to a study released Tuesday by the Environmental Protection Agency.  FSRN's Rachael McDonald reports.
The EPA study looked at fish tissue from 500 lakes and reservoirs and found toxic chemicals in nearly every state.  It found 49 percent of lakes nationwide exceed EPA's recommended levels of mercury concentrations in fish.  The study also found high levels of polychlorinated biphenyls or PCBs, which cause cancer, in fish in 17 percent of lakes and reservoirs.
EPA spokesman Peter Silva says the study reinforces a "strong call for revitalized protection of the nation's waterways and long overdue action to protect the American people."  Almost half of man-made mercury emissions in the US come from burning coal and other fossil fuels.  The EPA says these contribute "significantly" to mercury in water.
In August, the EPA released results from a study of rivers and streams, which found that 25% of the fish tested contained mercury levels above EPA safety levels.  Rachael McDonald FSRN.
Salt Lake City passes LGBT non-discrimination ordinance
Salt Lake City has passed an employment and housing non-discrimination law that offers protections based on sexual orientation and gender identity.  Although dozens of cities across the country have similar laws, this instance is notable because it marks the first time the Mormon Church has come out in support of gay rights legislation.
Somali refugees denied access to Djibouti
As the refugee population in Somalia grows amid clashes between the government and Islamist militias, many are seeking refuge in nearby nations.  But the welcome mat is shrinking in size.  This week, the East African Nation of Djibouti turned back dozens of Somali nationals seeking asylum.  The UN Refugee Agency, or UNHCR, says this is the first time the Djibouti government has forcibly repatriated Somalis.  Patrick Maigua of UN radio has the story.
According UNHCR the 40 asylum seekers were part of a group of Somali migrants rescued at sea by a Dutch naval ship in October.  The group was allowed to disembark in Djibouti on November 4th and transferred to a hosting facility jointly run by the UNHCR and the Djibouti National Refugee Agency where they underwent medical treatment, were registered and assessed in terms of their needs for protection.  UNHCR says the group of 40, which included six women and seven children, were removed from the screening facility and put on a plane, which flew them back to Mogadishu.  Ann Encontre is the UNHCR representative in Djibouti.
"Forty-three were rescued at sea and 40 were sent back.  They were taken in a bus and taken to the airport.  We have been informed since then that Djibouti is rather concerned about Al Shaabab infiltrators from Mogadishu and that is a preoccupation of theirs recently."
She says the repatriation of the asylum seekers back to Mogadishu was done without putting in place appropriate guarantees for their safety.  Djibouti is home to over 11,900 Somali refugees.  Patrick Maigua UN Radio Geneva.
Nation-wide strike in support of 44k laid-off utility workers
The Mexican Electricians Union is staging a national strike along with sympathizers in an attempt to pressure the federal government to reverse a decree that liquidated a state-run utility.  FSRN Shannon Young has more.
Today marks 1 month since President Felipe Calderon issued an executive decree dissolving Luz y Fuerza, the public utility that provided electricity to Mexico City and parts of surrounding states.  Forty-four thousand workers lost their jobs.  Electrical engineer Alfonso Lechuga is one of them:
"I had 7 years of seniority at the company.  Like all recent graduates looking for a stable job, I went into Luz y Fuerza looking for stability because I have a family.  I have 2 girls to support.  Unfortunately this government has left us out on the street from one day to the next.  In this public company with a somewhat solid union, we had stability because we had a fixed income each pay period – it didn't fluctuate."
Public sector workers in the capital and beyond have answered the call for a national strike issued by the country's oldest trade union.  School teachers in Oaxaca, public healthcare workers in Chiapas, and members of the telephone workers union in the states of Puebla, Morelos, and Nuevo Leon are staging sympathy strikes or marches.
Actions are taking place throughout the day in Mexico City.  Demonstrators are demanding that the government restore the lost jobs – something the president says will not happen.  Shannon Young, FSRN.
FEATURES
Obama Administration focuses on mental health to combat veteran homelessness
As ceremonies and events around the country pay tribute to veterans, many are looking at how the US government could improve services for veterans. One decades-old problem is homelessness.
At least 130,000 veterans are homeless each night. They represent more of the homeless population than any group, and they are also more prone to substance abuse, mental illness, and unemployment. The Obama administration has promised to tackle these issues, pledging billions of dollars to help end veteran homelessness. FSRN's Leigh Ann Caldwell reports.
Veterans face deportations despite promises of citizenship
An estimated 3,000 military veterans from wars in Vietnam, Grenada, Libya, Iraq and Afghanistan are currently deported or imprisoned awaiting deportation. Most of their cases involve misdemeanors and felonies. Some combat Veterans are being deported after serving time in jail, and some without any jail time at all. FSRN'S Leo Paz reports.
After executions, a closer look at the death penalty
On Tuesday night, Texas and Virginia each executed a prisoner on death row.  The two states lead the nation in the use of the death penalty.  FSRN's Matt Pearson reports on why some states execute criminals and some don't.
Women tell their own stories under the Don't Ask, Don't Tell policy
The military's Don't Ask, Don't Tell policy has been controversial since the beginning. Its central premise is that allowing gays and lesbians to serve openly in the military could influence the ability of a military unit to perform its duty. But new findings are challenging that idea. A study published this week in the journal "Armed Forces and Society" has found that veterans of Iraq and Afghanistan do not identify the sexuality of a service member as a significant factor in their unit's readiness to fight, and instead point to other factors — such as the quality of officers, training and equipment  — as far more important. Three-quarters of those surveyed said they felt comfortable in the presence of gays or lesbians. It also found that support for the Don't Ask, Don't Tell policy has decreased sharply, from 75 percent in 1993 down to forty percent today.
President Obama has pledged to end the policy during his term in office and there is growing momentum to repeal it. But often lost in the discussion are those most affected by the policy itself – women and, especially, women of color.
Here to join us is KPFA reporter Kellia Ramares. She's the producer of a new documentary, Do Tell: Queer Women Sound Off on Don't Ask, Don't Tell. She's also a contributor to FSRN.
To listen to the complete documentary, visit broadcasteratlarge.blogspot.com and go to "Civil Rights and Liberties."