November 10, 2009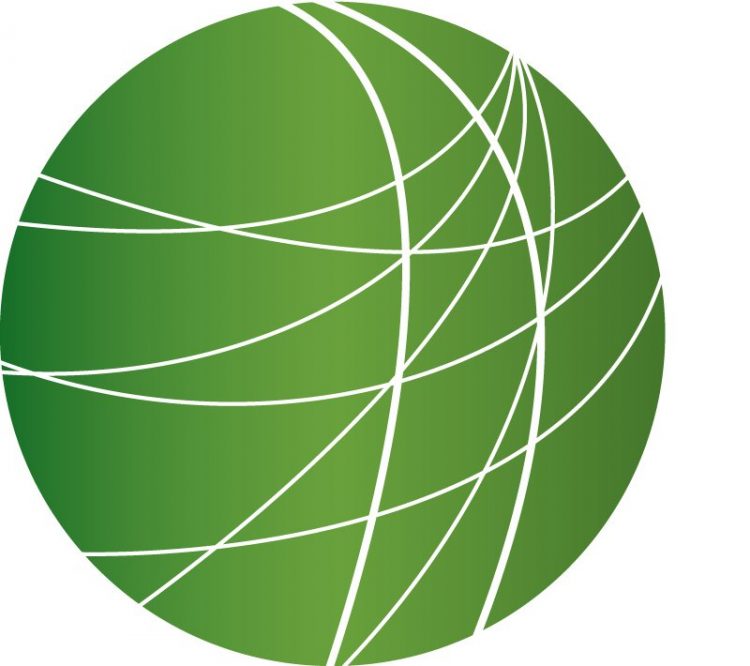 Senator Dodd releases proposal to reform nation's financial system
Environmentalists criticize new head of federal agency on coal mining
Suicide bomber in Pakistan kills 30 as fighting in South Waziristan continues
HEADLINES
Obama speaks at memorial for victims at Ft. Hood
In Ft. Hood Texas today, standing behind a podium on a platform bearing 13 pairs of empty boots today, President Obama memorialized each of the victims of last week's tragedy at the military base. He then turned to his justification for war.
Hundreds of prisoners in Afghan jail wage hunger strike
Hundreds of detainees in an Afghan jail in the southern province of Kandahar are on the third day of a hunger strike.  Mujahid Jawad has more.
Around 350 political detainees say they are not provided with enough food and health services and are not allowed to talk to their visitors easily. They warn authorities that if their problems are not addressed they will not quit their strike. They want the Afghan government to send them a mixed delegation of human right groups, journalists and members of the provincial council. Turyali Weesa the governor of Kandahar province said today that they are ready to send such delegation, but two other delegations – one from the Ministry of Justice and the other from the governor's office – have already been sent.
"We also sent them a delegation yesterday, but the detainees weren't ready for talks. We hope that we can talk to them tomorrow and we hope to hear about their demands."
Detainees say that some of them are suffering serious health effects due to their prolonged hunger. Eighteen months ago, prisoners in Kandahar staged another hunger strike — many sewed their lips closed in protest. Many prisoners escaped when the same prison came under attack just a few days later, Taliban claimed responsibility for the attack. Mujahid Jawad, FSRN, Kabul.
Abbas now says he'll quit Fatah and PLO posts
According to the Palestinian Maan News Agency, Palestinian President Mahmoud Abbas intends to resign from his posts as leader of the Fatah party and Chair of the Palestine Liberation Organization. Just last week, Abbas announced he will not run in the 2010 elections. FSRN's Rami Almeghari is in Gaza.
Palestinian factions in the West Bank and Gaza have called on Abbas to reconsider.  His plans to step down come as the Palestinian-Israeli peace process remains stalled, with U.S-led efforts having failed to bridge the gap between the two sides. Hani Habib is a Gaza-based political analyst.
"The matter is based on the American administration's will towards some guarantees or moves that would eventually make the president reconsider his willingness."
In Gaza, the rival Hamas party says the announcement is merely a QUOTE 'hot ball' thrown into its court, signaling what they consider is a failure of the Abbas-led PA to achieve peace with Israel. Hamas also calls on the PA to support the agenda of resistance against the Israeli occupation.  Fatah and Hamas still have not reached a unity deal.  Rami al Meghari, FSRN, Gaza.
Union organizer's family members assaulted in Argentina
Attacks against a union organizer spawned a subway strike in Argentina's Capital today. FSRN's Marie Trigona reports from Buenos Aires.
Subway workers in Buenos Aires paralyzed subway lines, affecting more than 1.5 million passengers. Workers staged a strike earlier this month demanding that the Labor Ministry grant legal recognition of a democratically voted independent union, breaking from the UTA transport union. Today's strike action was announced following attacks against a subway worker's family last week. The ex-wife and children of Nestor Segovia, an elected union representative, were attacked by police and affiliates of the UTA transport union in their home during an alleged eviction notice. Nestor Segovia, this morning:
"The Metrovias subway carrier, along with the Labor Ministry, has fabricated lies about the subway delegates, that we are criminals. Mr. Labor Minister, you can resolve this conflict in 5 minutes. Sign our legal inscription as a union. The subway delegates have never betrayed workers, and we have always followed labor laws in the interest of workers."
Independent unionists physically blockaded underground subway lines today.  The strike may extend into the week.  Marie Trigona FSRN Buenos Aires.
Death penalty – 2 executions scheduled for tonight and Texas senators question forensics
This evening, barring last minute clemency, officials in Virginia are set to put John Allen Muhammed, also known as the DC sniper, to death. Also tonight, officials in Texas will execute Yosvanis Valle. Yet in Texas today, the newly appointed chair of a commission to oversee forensic investigations faced tough questions from State Senators about a stalled inquiry into a controversial execution. Renee Feltz reports.
The Texas Forensic Science Commission was in the middle of examining whether junk science by arson investigators led to the wrongful execution in 2004 of Todd Willingham when Governor Rick Perry replaced the commission's chairman. The new chairman, John Bradley, has focused on establishing rules for commission – critics say he's stalling on the Willingham investigation. Today, Senators asked when he would continue reviewing the case. Bradley replied
"The commission is not charged with deciding whether people are guilty or innocent. The work of the commission on forensic science will take as long as it deliberately takes."
Another Texas death row prisoner was set to die in 2004 for setting a house fire that killed two people – but Ernest Willis was released after prosecutors conceded there was no evidence of arson. Senator Rodney Ellis urged Bradley to continue its investigation as quickly as possible:
"Don't put our state – our state – in a position where there's the perception or the potential that people are using junk science to get convictions."
Renee Feltz, Free Speech Radio News, Texas.
FEATURES
Senator Dodd releases proposal to reform nation's financial system
The top Democrat on the Banking Committee unveiled a major proposal to regulate the financial system.  Senator Chris Dodd said 'inaction is unacceptable' as the US comes off the worst financial crisis in decades. Consumer advocates are praising the proposal as a victory. FSRN's Leigh Ann Caldwell reports.
Environmentalists criticize new head of federal agency on coal mining
In Washington, D.C. the US Senate has confirmed a new director for the federal agency charged with protecting communities from the impacts of coal mining.  Joseph Pizarchik will head the Office of Surface Mining Reclamation and Enforcement. He was confirmed by a Senate vote last Friday. But environmental groups have raised concerns throughout the nomination process. They say his track record in Pennsylvania, at the state's Environmental Protection Agency, shows a pattern of siding with industry over the needs of local communities in mining areas.
We're joined by Tierra Curry. She's a biologist at the Center for Biological Diversity, an environmental advocacy group based out of Tucson, Arizona.
Suicide bomber in Pakistan kills 30 as fighting in South Waziristan continues
In Pakistan today, a suicide car bomber struck a crowded shopping area, killing an estimated 30 people, including seven children and three women. The attack took place in the northwest town of Charsadda, about 20 miles outside of Peshawar. About 100 were injured, according to government officials.
The street was home to many fruit and juice shops, but the blast tore apart market stalls and blew up vendor's pushcarts.
Rasheed Jan Khan is a shopkeeper in Charsadda. He spoke to FSRN, and was clearly still in shock after witnessing the attack. Today's attack killed his cousin.

"I was in my shop and I saw a Suzuki (vehicle) coming slowly towards people. The next minute, I heard a huge explosion and could not see anything because there was dust and smoke all around. Then, I saw flesh and bones and blood all around me. I did not know what is happening. My mind stopped working and It is still not working properly because I do not know where I am."
Police said all who died were civilians. Today's attack follows two others; Three died yesterday in Peshawar after a suicide bomber in a rickshaw detonated his weapon. On Sunday, a suicide bomber in A market on the outskirts of Peshawar killed 12, including a mayor who had spoken out against the Taliban. And last month, militants also targeted a crowded, civilian area – killing more than 100 people in a suicide car blast at a Peshawar market. Government officials warn the attacks will likely continue. Mian Iftikhar is an information minister for Northwest Frontier Province.
"These suicide attacks are in retaliation for the Waziristan operation. We expect more similar attacks in future too because it is a guerilla war with an enemy who has been raised in our own society. It would be easy to fight with neighboring countries but it's difficult to fight with people living in our own society. But I believe that the enemy is now weak, therefore they attack civilians because they can not reach their main targets."
The Pakistani military started a new offensive mid-October in South Waziristan against militants known as Tehreek-e-Taliban Pakistan. Their attacks have steadily increased since August, after the United States killed their leader Baitullah Mehsud in a drone attack.
Indian government plans military action against Maoist rebels
In Nepal thousands of former Maoist rebels have blocked roads going into Kathmandu, the capital. They are protesting a governing coalition and say they want a debate on presidential powers in the parliament. The government has refused the demand. Last year, Maoists won the majority in Nepal's first democratic election, but the coalition collapsed in May.
Meanwhile, India's government is preparing a massive military operation against Maoist rebels across the country. The government calls the rebels, also known as the Naxallites, the largest internal threat to the country. But the Maoists claim to be fighting for the rights of India's tribal people and rural poor. The planned crackdown has drawn criticism – many say military action does not address the root causes of Maoist violence and will only complicate the problem. FSRN'S Bismillah Geelani has the story.