December 3, 2009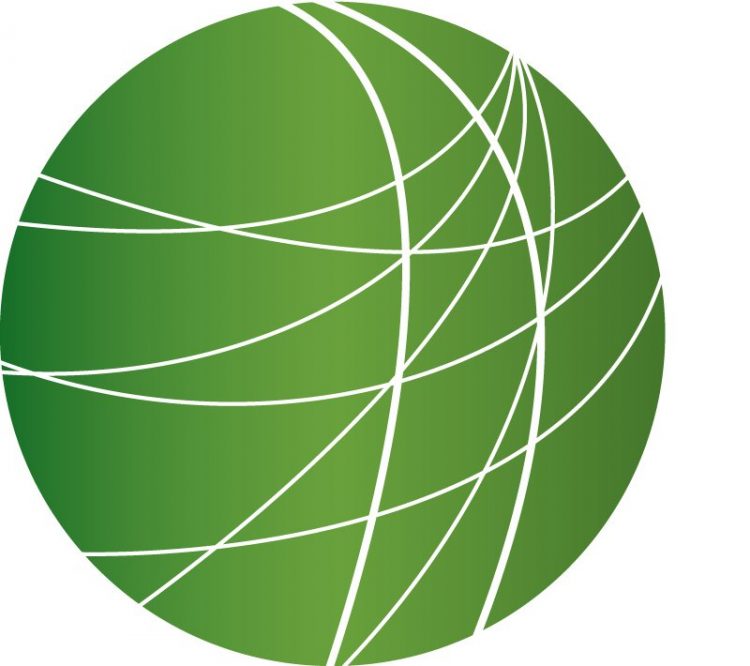 Honduran Congress votes against returning power to Zelaya
Fed Reserve chair defends his performance and seeks second term
At job summit, lawmakers and civil rights groups call for assistance to black and Latino workers
India outlines climate change plan ahead of Copenhagen summit
Residents in Bhopal fight for clean up of toxic disaster, 25 years later
HEADLINES
GE/Comcast deal raises concerns of media consolidation
Today a deal that would transfer control of NBC Universal from General Electric to Comcast is raising the hackles of independent media organizations across the US.  The group Free Press says because Comcast already controls a large stake in cable and internet service, the sale could usher in a new era of media consolidation reaching across content creation and distribution.  Free Press says the deal would mean less choice and higher prices for consumers.  The Consumer Federation of America says the deal would be a "disaster" for consumers.  Many lawmakers today, including Henry Waxman, Chair of the House Commerce Committee, made their reservations known.  Waxman says the FCC, the Justice Department and the FTC must rigorously assess the transaction to determine if it is in the public interest and says he will work to schedule hearings on the deal as soon as possible.  The FCC has not yet announced a position.
US Senate votes on women's health & medicare
The US Senate today approved its first health care amendment, expanding preventative health coverage for women.  Senate Democrats defeated an amendment by Senator John McCain to restore 400 billion dollars of cuts to Medicare.  The Republicans claim the cuts, which are used to pay for half of the health care reform bill, will cut Medicare services for seniors.
Texas scheduled to execute inmate with possible mental retardation
In Texas, an execution scheduled for tonight had drawn national attention because the prisoner in question may be mentally retarded.  Now the fate of Bobby Wayne Woods lies with the US Supreme Court.  And barring a last minute stay of execution, Woods is set to die at 6pm.  Renee Feltz reports from Houston:
A 2002 Supreme Court ruling bans the execution of mentally retarded prisoners.  For years, Bobby Wood was represented by a discredited attorney who ruined any chance for an appeal based on his disabilities.  His new lawyer asked the US Supreme court to consider test scores THAT show Bobby Woods has an IQ that hovers at or below 70 — the cut-off point for mental retardation.  He reads at a second grade level and writes childlike letters.  In a video interview on The Texas Observer website, Woods describes how he reads.
"I go along and read the words I can read the first time, then I go back and I figure out more words.  Then the third time I can usually figure out most of them."
Woods was sentenced to die in 1998 for kidnapping, raping and murdering 11-year-old Sarah Patterson.  His lawyer says she knows "the facts of this crime are very difficult." But she notes the ban on executing the mentally retarded applies no matter how heinous the offense.  Renee Feltz, FSRN, Houston.
Somali med school graduation blast a "national disaster"
A bomb attack at a medical school graduation ceremony in the Somali capital of Mogadishu has caused at least 15 deaths.  The AP reports the suicide bomber was a male who snuck into the ceremony dressed as a woman.  The ceremony was being held at a hotel in a part of the capital considered under control of the embattled central government.  Among those killed were three government ministers, several students, and two journalists.   Video and pictures from the scene show dozens of injured and dead, splattered with blood and being taken to hospitals in the area.  Islamist rebels are suspected in the attack, but none have claimed responsibility.  The Somali Information Minister is calling the attack a "national disaster."  The war-ravaged country produces very few university-level students.
Water shortage protest leaves one dead in India
At least one person was killed and several others wounded in India's financial capital Mumbai today after police clashed with a crowd protesting against water use restrictions in the city.  Bismillah Geelani has more
The incident took place in front of the Mumbai municipal water administration office where more than 5ooo people gathered to protest a 15 percent cut to the drinking water supply.  As the protesters attempted to break police barricades and to force their way into the building, the police baton-charged leaving one dead and almost a dozen others injured.
Mumbai is facing a severe water crisis, because rainfall levels have been 30% lower this monsoon season.  This is the worst drought in the region in decades.  With the water utility already rationing supplies, many are forced to buy fresh water from private companies to meet their needs.  The utility says the cuts are necessary to quench the thirst of Mumbai's 15 million people, and will likely be in effect until summer when the next monsoon begins.  India's capital New Delhi is also facing a water shortage.  Bismillah Geelani, Free Speech Radio News.
FEATURES
Honduran Congress votes against returning power to Zelaya
Serious human rights abuses have taken place in Honduras during the months-long political crisis. That's according to new research by Amnesty International. The research draws on a recent 10-day visit to the country and documents killings, arbitrary arrests and illegal raids by military assigned to law enforcement duties. Meanwhile, the Honduran congress voted late Wednesday night against reinstating ousted President Manuel Zelaya to the presidency. The 111 to 14 vote was a requirement of the US brokered deal between de-facto President Roberto Micheletti and Zelaya, who has been taking refugee in the Brazilian Embassy since September 21st. FSRN'S Tim Russo brings us more from Tegucigalpa.
Fed Reserve chair defends his performance and seeks second term
Ben Bernanke, Chair of the Federal Reserve, appeared on Capitol Hill today. He's attempting to secure his job. His term to head the Federal Reserve is up soon and President Obama nominated him for another four-year term. But outrage over the role of the Fed and Bernanke's handling of the financial crisis could create roadblocks to his confirmation. FSRN's Leigh Ann Caldwell reports.
At job summit, lawmakers and civil rights groups call for assistance to black and Latino workers
The White House is holding a jobs summit today that brings together business owners, financial experts and labor leaders. The goal is to generate more jobs at a time when the national unemployment rate is just over 10 percent – and when you add underemployed and part-time workers, that number hits 17 percent. But some lawmakers and civil rights groups say the administration has not put enough focus on those in the US most affected by unemployment: Latinos and African Americans. FSRN's Karen Miller has more.
India outlines climate change plan ahead of Copenhagen summit
The United Nations Climate Change Conference begins next week in Copenhagen. And the world's biggest emitters of greenhouse gases are still far from a consensus. China, the world's lead producer of carbon emissions, has pledged to reduce its emissions by as much as 45 percent by 2020. US President Obama finally agreed to attend the conference, but Congress has yet to produce climate change legislation and the US has proposed only tentative cuts to emissions. Meanwhile, developing nations, which some scientists predict will be affected most by climate change, say richer countries are not doing enough.
Today, India's parliament debated their climate change plan – and officials made some important announcements.
We're joined by Vinuta Gopal from New Delhi.  She heads the climate and energy team for Greenpeace, India.
Residents in Bhopal fight for clean up of toxic disaster, 25 years later
The 1984 gas leak in the Indian city of Bhopal remains the worst industrial disaster in history. On the night of December 3rd plumes of toxic gas from a pesticide plant owned by Union Carbide killed thousands of nearby residents overnight and disabled survivors in the tens of thousands. Twenty-five years later the site has still not been cleaned up. Activists are now demanding that Michigan-based Dow Chemical – which now owns Union Carbide – pay its share of the cost. FSRN's Jacob Resneck reports from Bhopal.