December 4, 2009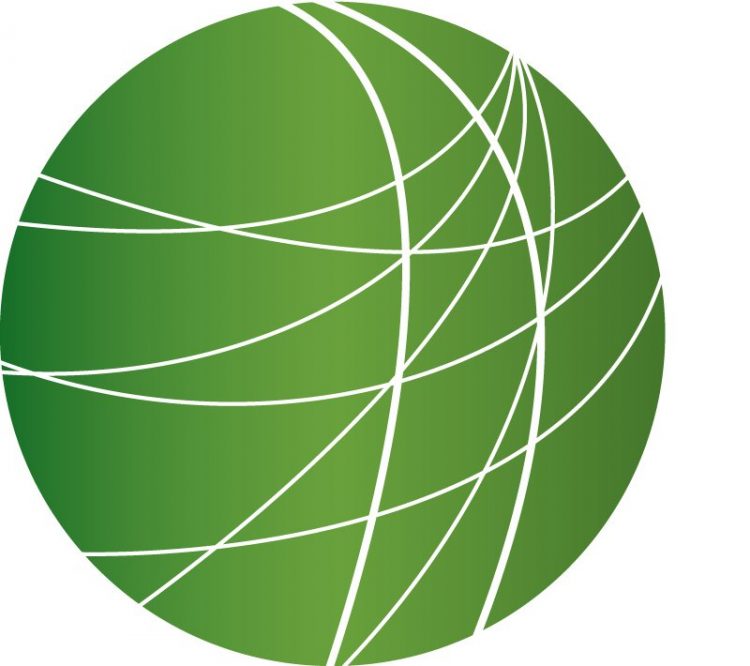 US House votes to make estate tax permanent
UK inquiry into Iraq War yields revelations in lead up to invasion
Groups demand return of Native American remains at UC Berkeley campus
Officials outline new human rights violations in Darfur
White House expands CIA drone attack program in Pakistan
HEADLINES
Nato pledges to send 7000 additional troops to Afghanistan
NATO says it will send 7000 additional troops to Afghanistan to aid the US in its planned troop surge.
"If this international effort is to succeed – and it will – it must be a true team effort.  The fact remains that what happens in Afghanistan has a direct effect on our own security."
NATO chief Anders Fogh Rasmussen said the additional troops would come from 25 countries – but Germany and France were not among them.  US Secretary of State Hillary Clinton welcomed the pledge.
"This is a crucial test for NATO.  We are keenly aware that the members of this alliance have paid a steep price in lives and treasure."
Secretary General Rasmussen also pledged that more troop support would come.  Anti-war activists in the United States have been protesting Obama's surge announcement all week.
Uncertain future in Guinea as President shot by staff member
On Thursday, Guinean president, Moussa Daddis Camara was shot by his own aid at a military base.  The president and one of his ministers have been evacuated to Morocco for medical treatments.  Businesses remain closed and security is tight in the city.  This comes as the country recovers from violently suppressed protests and looks ahead to national elections.  Community News Production Institute member and FSRN reporter Abdulai Bah has more from Conakry.
Captain Moussa Dadis Camara has escaped an assassination attempt from one of his closest aids, Abubakar Sidiki Diakite – also known as Toumba.  The incident took place yesterday evening at a downtown military base.  According to the government, the president suffered a non-life threatening injury.  One of his ministers was also injured and two unidentified people have been confirmed dead.
Despite what many here view as a growing tension within the army, Communication Minister Idrissa Cherif says there is no reason to panic.
"Sachez que le chef d'Etat va bien.  Ce matin, il a pris son petit dejeuner et il a reunit ses different chefs d'etat majors, et je pense que tout va bien.  Et la situation interieure de la Guinee va bien, meme jusqu'a l'interieur du pays tout va bien."
"Keep in mind that the president is doing well.  This morning, he had breakfast and met with his military aids.  I think everything is ok.  The current situation in Guinea is under control, including the interior of the country.  Everything is ok."
Despite these assurances, the president was medically evacuated to Morocco without any formal request addressed to the Moroccan government.  The assassination attempt follows last September's killings of over 150 civilians who had gathered at the national stadium to express their support for opposition leaders.  A UN-backed mission is currently in the capital to investigate the rape and killing that many here believe were orchestrated by the junta leaders, including the shooter.
As of Friday, Toumba has not been arrested.  No word yet if January's scheduled national elections will go forward as planned.  For FSRN, I'm Abdulai Bah in Conakry, Guinea.
Human slavery operation broken up in Mexico City
Mexico City police have busted a massive human trafficking operation, freeing more than 100 slaves and arresting 25 alleged perpetrators.  Shannon Young has more.
The facade of a drug and alcohol rehabilitation center hid a clandestine factory where 107 men and women were forced to work 16 hours a day without pay, making handbags and clothespins.  They were housed behind bars in overcrowded dorms with prison-style triple bunk beds and metal latrines.
Some were addicts whose families had checked them in for rehabilitation support, but the vast majority of those rescued had been abducted off the streets surrounding Mexico City's massive "Central de Abasto" food market.  Police patrolling the central market area allegedly participated in abductions.
The victims are primarily indigenous men from rural areas and several do not speak Spanish.  Many of the rescued have been hospitalized for severe malnutrition, dehydration, skin infections, and injuries.  Records show that the rehabilitation center has been in operation for more than 8 years.  Shannon Young, FSRN, Mexico.
SCOTUS denies appeal – Bobby Wayne Woods executed in Texas
After the US Supreme Court denied a final appeal, Texas executed Bobby Wayne Woods last night.  Woods' IQ was low enough that many questioned whether his sentence violated a Supreme Court ruling against executing people with mental retardation.
Jobless rate begins to inch down
And finally, some promising news from the Labor Department today… the jobless rate in the US declined in November from 10.2 percent to an even 10 percent.  And the number of jobs lost plummeted to from 111-thousand in October to 11-thousand in November.  These are the best job-loss numbers since the recession began in 2007.  The alternate unemployment rate that includes part time workers who want to work full time and those who have given up looking for work is coming down as well.  But still 17.2% of the civilian workforce falls into this category.
FEATURES
US House votes to make estate tax permanent
Perhaps no issue gets to the heart of class privilege quite like the estate tax. Republicans call it a "death tax." But progressives say it makes sense to tax large inheritances in order to keep wealthy families from passing their wealth along to generation after generation. The House voted Thursday to make the tax permanent. But, as FSRN's Tanya Snyder reports, no one seems happy with the result.
UK inquiry into Iraq War yields revelations in lead up to invasion
The British government continues its inquiry into its role in the Iraq War. The inquiry, which began last week, showed that senior diplomats had doubts about the legality of the war. This week, Tony Blair's former foreign policy adviser Sir David Manning testified. Panel members asked about the controversial Crawford Ranch meeting, during which some speculate former US President George W. Bush convinced Blair to support an invasion of Iraq regardless of whether weapons of mass destruction were discovered. FSRN'S George Lavender reports.
Groups demand return of Native American remains at UC Berkeley campus
And now we go to California, where a nun has been holding a fast on the campus of UC Berkeley for the return of Native American remains. The university has the remains of around 12,000 Native Americans stored underneath the school's pool, in the gymnasium.  Federal law requires the return of such remains to tribes that request them, but as Africa Jones reports, there are loopholes.
Officials outline new human rights violations in Darfur
Human rights officials are raising concerns about continued attacks on civilians in Darfur, Sudan. Since 2003, some 2 million have been displaced and hundreds of thousands killed. Many say the conflict was directly supported by the government in Khartoum and the massacre of civilians has been called a genocide, including by the US government. Luis Moreno Ocampo is prosecutor of the International Criminal Court. He says they have evidence of new human rights violations.

"Crimes are continuing. There are still indiscriminate bombings of civilians causing casualties and forced displacement; continued imposition of conditions of life to exterminate displaced persons including hindering of humanitarian aid and expelling of assistance providers with the consequence of reducing access to food, water and services; rapes and sexual violence constituting mental and bodily harm; and use of child soldiers. As recently as last week, on 25 November, there were reports of Militia/Janjaweed attacks against Al Harra and Jabel Issa, two villages in North Darfur, in which civlians were captured, villagers beaten and properties looted."
The International Criminal Court has been trying to bring Sudanese President Omar al-Bashir to court since March, when the ICC issued an arrest warrant for him and two other officials. Ocampo said President Al Bashir has refused to appear in Court and has refused to appoint a lawyer to represent his position.
"President Al Bashir will face justice. Any leader committing these type of crimes will face justice. Power does not provide immunity. There was no immunity for President Milosevic, there was no immunity for Prime Minister Kambanda; there was no immunity for President Taylor."
Meanwhile, some human rights officials say the Obama Administration isn't doing enough to improve the situation in Darfur. A former UN investigator testified to Congress yesterday that the US, France and Britain have not sufficiently enforced sanctions or evaluated the impact of an arms embargo on the country. Enrico Carisch also blasted the entire UN Security Council for dismissing an estimated 100 recommendations to strength the sanctions again Khartoum.
White House expands CIA drone attack program in Pakistan
While attention this week has focused on President Obama's plan to increase troops in Afghanistan, another military operation that the government says is key to success in the region continues. That's the controversial use of drone attacks in Pakistan.
The New York Times reports that the White House has authorized an expansion of the Central Intelligence Agency's drone program in Pakistan. The program started during the Bush administration and has continued after Obama took over the presidency. It uses unmanned aircrafts, often controlled by pilots stationed in the US, to locate and kill targets.  The Times quotes an anonymous government official who says that about 80 missile attacks from drones in less than two years have killed more than 400 militants. But human rights groups have criticized the practice. According to the BBC, hundreds of civilians have been killed in the attacks in the past few years. And the use of drones has been highly controversial within Pakistan.
Dr Saeeda Iqbal is a senator with the Pakistan People's Party. She says, the news that drones will continue to be used by the US has tapped into a broader fear that Pakistan could soon see an escalation of the conflict. FSRN spoke to her earlier today via cell phone.

"People have a fear, people have a fear that Pakistan is going to be next. First it was Iraq, then it was Afghanistan and now it's going to be Pakistan."
This week, Pakistan's prime minister announced that Osama Bin Laden was not in the country. This came in response to UK Prime Minister Gordon Brown's calls for the country to do more to find bin Laden. But Senator Iqbal says that she would like to see the US contribute more in the next phase of the effort.

"Pakistan is bearing the burden and Pakistan is being told to do more, but in fact it is the Americans and our friends in Europe and the rest of the world who should do more for Pakistan."
Iqbal says she is not against the use of the drone technology, but would like to see the Pakistani military take a larger role in the strategy in order to reduce civilian casualties.
In November, an investigation by The Nation Magazine found that the private contracting firm Xe Services, formerly known as Blackwater, continues to play a role in the drone bombing in Pakistan by gathering intelligence and directing the bombing targets.
Aid agency in Gaza Strip faces financial collapse
In the Gaza Strip, the main service provider is the United Nations Relief and Works Agency for Palestine Refugees, or UNRWA. This week, the agency announced it is on the brink of financial collapse.  That could mean serious problems for the more than 1 million people who receive food, health and other services from the agency. FSRN's Rami Almeghari has more.