January 11, 2010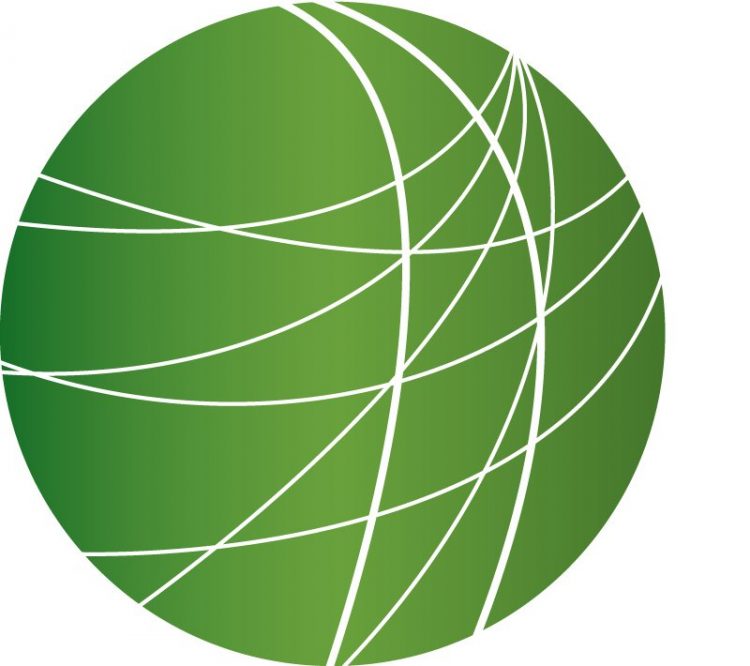 Union leaders protest health insurance tax in reform plan
Federal court takes up California ban on same sex marriage
Activists demand closure of Guantanamo detention facility
Half of Guantanamo detainees remain imprisoned even after being cleared for release
Investigation finds possible human rights violations in Sri Lanka
HEADLINES
Dr. Tiller Killer jury selection delayed
Jury selection in the murder trial of the man accused of killing Dr. George Tiller was delayed today.  The Kansas City gynecologist and reproductive health service provider was gunned down at his church last May. Scott Roeder does not deny killing Dr. Tiller. But he claims that he should be found innocent because he murdered Dr. Tiller to prevent Tiller from committing a greater crime. On Friday, Judge Warren Wilbert made clear that he does not see the possibility of effectively making that claim. Today's proceedings were delayed after prosecutors filed a motion to prevent Roeder from taking another tack on his defense – answering to lesser charges of voluntary manslaughter. If allowed to follow that legal path – his defense team could very well put abortion itself on trial.  Arguments are scheduled for tomorrow, and jury selection is expected to begin Wednesday.
Multinationals in court over aiding Apartheid
Five multinational corporations accused of aiding South Africa's Apartheid government are being sued in the United States –  a judge in New York heard arguments today and will decide if the case will go to a jury – FSRN's Renee Feltz has more.
Two South African human rights groups are suing the multinational corporations that they say supported the Apartheid government. They accuse IBM of providing software that made the regime's racial classification system dangerously efficient in denying black South Africans equal rights. And they say General Motors provided armored vehicles that the military used to violently suppress protests. The charges can be filed in the United States because they involve human rights abuses. The United Nations declared apartheid a crime against humanity. In an earlier round of appeals, the US Judge disagreed with the company's arguments that they were not responsible for how clients used their products. The judge said the companies could be sued for aiding and abetting torture. The outcome of today's arguments will determine if the case can finally move forward. The matter could also shape how companies are held accountable for business practices in other countries where there have been human rights abuses. The South African groups have asked for billions in compensation. They say the money could be used to start a reparation fund for those who suffered under the regime and are still in need of assistance. Renee Feltz, FSRN.
UK investigates allegations that soldiers tortured and killed woman in Iraq
The Royal Military Police are investigating allegations that British soldiers tortured and executed a 62-year-old Iraqi woman her family home was raided. From London, FSRN's Naomi Fowler reports.
This is one of the most serious allegations made against Britain during its 6 year occupation of southern Iraq. UK government ministers are to see police reports from a Basra crime unit confirming that Mrs. Sabiha Talib's body was dumped on a roadside in a British body bag in 2006. There was a bullet hole in her abdomen and her face had injuries consistent with torture. The Ministry of Defense has confirmed that Mrs. Talib was shot by British soldiers. But they claim she was caught in crossfire and deny torturing her. This is just one of 47 complaints against British soldiers being investigated. 14 of them are recent allegations. Lawyers acting for Iraqi complainants allege there was a so-called Joint Forward Intelligence Team which operated without being answerable to the Army chain of command. Lawyers for Talib's family are preparing a legal action in the High Court in London against the Ministry of Defense. Naomi Fowler, FSRN, London.
Israel to build barrier along border with Egypt
Israel has announced it is building another border fence – this time along its border with Egypt. FSRN's Aya Batrawy has more form Cairo.
The border is meant to block out migrants trying to cross from Egypt into Israel. It will take several years to build the barrier and according to Israeli media, it is going to cost Israel some 450 million dollars. Israeli Prime Minister Benjamin Netanyahu said that the decision to erect this wall on Israeli land is quote, "a strategic decision to ensure the Jewish and democratic character of the state of Israel." Most of the migrants that cross from Egypt into Israel are African refugees fleeing poverty and violence in their home countries. And many of them are Muslim.  The UNHCR often affords these migrants refugee status in Israel, where they mostly earn wages by working in construction and taking on low-paying jobs that many Israeli citizens won't take on.  Egypt's Foreign Ministry spokesperson Hossam Zaki recently told FSRN that the decision to build a barrier is within Israel's right since Egypt has given itself the right to build a controversial underground barrier with Gaza aimed at cutting down the number of tunnels transporting goods to the blockaded enclave. The wall will begin near the Egyptian-Gaza border at Rafah and run south. The second part of the wall will start near the resort town of Eilat and go north. The barrier will not cover difficult terrain in the middle that discourages border crossings. Israel has already built a controversial wall that stretches nearly 250 miles. It separates the Palestinian residents of the West Bank from Jerusalem and towns in Israel. Aya Batrawy, FSRN, Cairo.
Immigrants evacuate Italian town after racial unrest
More than 1,000 African immigrants have evacuated a southern Italian town following three days of racial violence — at least 50 people, including 18 police officers, were injured. UN Radio's Jocelyn Sambira reports.
According to reports, the violence in the southern town of Rosarno in Calabria, the worst in Italy since World War Two, started when some local residents began attacking immigrants who responded by rioting. The International Organization for Migration, or IOM, says the African migrants are deceived by promises of work. IOM spokesman Jean-Phillipe Chauzy says when the migrants arrive in Italy the employers refuse to give them contracts and under currently Italian law, when their visas expire the Africans become irregular migrants. "When they arrive the employees are usually very uncooperative. They tell them they have not choice but to stay and work without a proper contract. As a result these migrants work for about fifteen hours a day. They work fourteen, fifteen, sixteen hours a day. They have to pay for facilities. They have to pay for water. They have to pay for the roof over their head. So in the end, most of the money they earn goes back any how to the hands of the exploiters." Jean-Phillipe Chauzy says that what has happened in the past few days in Calabria has drawn the attention of the public because of the scale of the violence. Jocelyne Sambira, UN Radio.
British journalist killed in Afghanistan
Today's edition of the UK's Daily Mirror was dedicated to Rupert Hamer – Hamer was the first British correspondent to die while covering the war in Afghanistan. He was killed, along with a US Marine, on Saturday when the vehicle in which they were traveling was hit by a roadside bomb.
FEATURES
Union leaders protest health insurance tax in reform plan – 5:38 minutes (5.17 MB)
Union leaders are meeting with President Obama today to discuss health care. The Unions are protesting a proposal in health care reform to tax high cost insurance plans, also known as "Cadillac" plans. Joining us to talk about this meeting and the latest developments is FSRN's DC Editor, Leigh Ann Caldwell.
Federal court takes up California ban on same sex marriage – 3:44 minutes (3.41 MB)
The trial on California's Proposition 8 ban on same sex marriage gets underway today in a federal district court in San Francisco. The trial will determine whether or not the ban violates the federal constitution. The case is the first in the nation to examine whether the US Constitution prohibits states from outlawing same sex marriage. Kellia Ramares has the story.
Activists demand closure of Guantanamo detention facility – 3:09 minutes (2.88 MB)
It was eight years ago today that prisoners were first brought to the Guantanamo Bay detention facility. At that time, the US military had recently invaded Afghanistan and people who the government called "unlawful enemy combatants" were taken to the facility for what is now widely regarded as torture and indefinite detention. Multiple legal battles followed, including several decisions by the US Supreme court that found that detainees were being denied their right to habeas corpus and could challenge their detention. Shortly after taking office President Obama signed an executive order that pledged to close the base within a year, but that date – January 22nd – is fast approaching and closure of the facility will now likely be postponed, possibly to 2011.
Every year since the US military opened Guantanamo, opponents and critics have marked the anniversary with demonstrations. This year was no different. While the protests are smaller than in years past, the demands remain the same. FSRN's Karen Miller has more.
Half of Guantanamo detainees remain imprisoned even after being cleared for release – 5:07 minutes (4.69 MB)
And now, we'll take a closer look at why the Administration hasn't yet closed Guantanamo as well as what may lie ahead. We're joined by Devon Chaffee. She's an attorney with Human Rights First, a non-partisan human rights organization based in New York.
Investigation finds possible human rights violations in Sri Lanka – 2:55 minutes (2.68 MB)
Human rights investigators have released the results of an independent investigation into alleged killings in Sri Lanka and have confirmed the authenticity of a video depicting the execution of Tamil Tiger rebels in the final stages of the conflict last May. Bissera Kostova reports.