January 12, 2010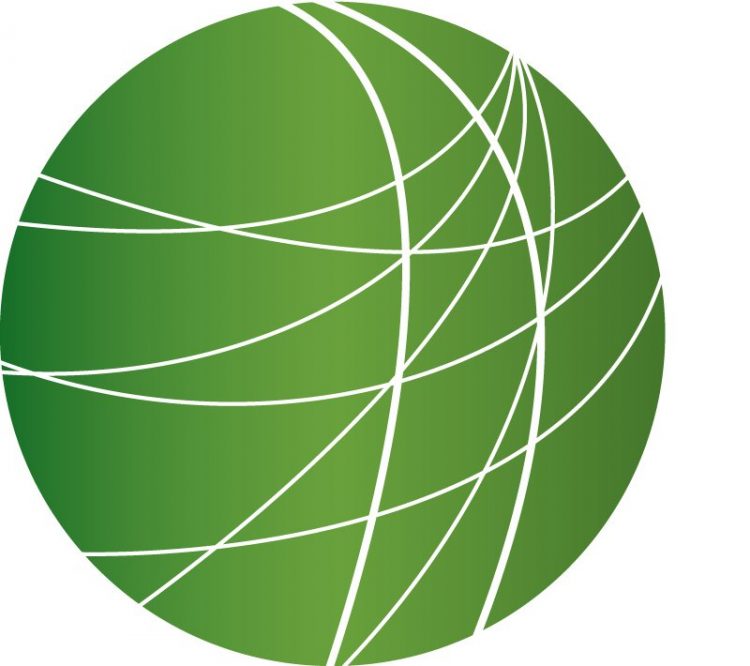 Israeli troops arrest three organizers in West Bank
US pledges increased military funds and support to Yemen
Obama Administration announces inquiry into mortgage lenders
Teachers union announces support for using test scores in evaluations
Cities move to enact tax on plastic bags
HEADLINES
Forces open fire at demonstration in Afghanistan
In southern Afghanistan today, Afghan and NATO troops opened fire during a protest in Helmand Province – reports of the number of dead range from one to eight. NATO says the incident was a result of a sniper opening fire — and that only the sniper was killed. Local reports, however, claim that demonstrators stormed a government building after hearing that international forces had desecrated a Koran and forces fired on the melee.
US military uses drones in Afghansitan
Also in Helmand, US military forces used aerial drones to kill suspected militant fighters yesterday. While this is one of the first times the military has used the pilotless craft in Afghanistan to target insurgents, according to US Major Dale Highberger, the practice is becoming increasingly common. Drones have been widely used, generally by the CIA, in Pakistan where they have caused considerable civilian deaths.
3100 more troops get deployment orders
And another 3100 US troops received their marching orders today. They'll deploy from Ft. Hood as part of President Obama's troop build up in Afghanistan and arrive there by summer.
European Human Rights Court say Britain's "stop and search" illegal
The European Court of Human Rights ruled today that Britain's "stop and search" anti-terrorism powers are illegal. From London, Naomi Fowler reports.
The controversial Terrorism Act 2000 removed the requirement that police have grounds for suspicion before they stop and search people. Seven judges in Strasborg now say that violates the European convention on human rights. The case was brought by a protester and a journalist – Pennie Quinton. They were stopped and searched in 2003 while on their way to a demonstration at Europe's biggest arms fair in London. Reporter Pennie Quinton:
"Journalists and protesters are often particularly harassed by this legislation. I'm really pleased about the judgment. Safeguards need to be in place to prevent misuse of these powers."
The government's own statistics show that young black and Asian people are six times more likely to be stopped by the police than white people. The court said today that 'the risks of the discriminatory use of the powers" were "a very real consideration." The government may appeal the ruling or be forced to amend the legislation. Naomi Fowler, FSRN, London.
Iranian physicist assassinated
A noted Iranian physics professor was killed today when a remote controlled bomb exploded outside his home. Massoud Ali Mohammadi taught at Tehran University – it is unclear if he was connected to Iran's nuclear enrichment program. State media reports that Iran's Foreign Ministry blames the US and Israel for his death. US State Department spokesperson Mark Toner called the accusation absurd.
7 Baha'i leaders go on trial in Iran charged with espionage
In other news from Iran, seven senior leaders of the country's Baha'i community went on trial today for allegedly spying for Israel and "corruption on earth" – a charge punishable by death in Iran where practice of the Baha'i faith is banned. The seven have been detained for more than a year and a half without access to evidence against them and with very little legal representation. The US State Department says that as many as 48 other Baha'is are currently in Iranian jails solely on the basis of their faith.
Federal Reserve blocks release of AIG documents 
A US House Committee investigating the Federal Reserve and its dealings with AIG issued a subpoena for documents today after the Fed blocked their release – Jes Burns has more.
Treasury Secretary Geithner has recently come under fire because of alleged actions taken by the New York Federal Reserve Bank while he was president.  Republican leaders say the New York Fed advised banking giant AIG to keep quiet billions in payments to financial partners – payments allegedly made with bailout funds. AIG received $180 billion dollars in bailout money from the US government. The US House has launched an investigation and requested that the New York Fed hand over all communications about the AIG transactions. But the Fed isn't cooperating. According to a letter sent from an inspector general charged with bailout oversight to the Republican leading the investigation, the Fed "has directed us not to provide you with the documents it has provided to us."  Republicans are also calling on the SEC to launch an investigation into the alleged transactions.  The Treasury Department has not indicated whether Geithner will testify at hearing next week.  Jes Burns. Free Speech Radio News.
High Court hears question of continued confinement of sexual predators
Justices at the Supreme Court today heard arguments about whether or not federal felons considered to be 'sexually dangerous' can be indefinitely detained after completing their prison sentences.  Solicitor General Eleana Kagan argued that the government must ensure that sexual predators are "released responsibly" and not released to the streets.  But lawyers for the men who brought the case said that civil confinement goes beyond th3e bounds of the US system of justice. The case was brought by four men who remain confined two years after serving terms for crimes like sexual abuse of a minor and possession of child pornography.  In April, the Court allowed federal authorities to stop the release of some 77 sexual offenders whose sentences were over pending their decision in today's case.
FEATURES
Israeli troops arrest three organizers in West Bank – 3:09 minutes (2.89 MB)
In the West Bank, the Israeli military has stepped up its ongoing campaign of targeting the organizers and participants of weekly demonstrations against the Israeli-built wall. Today Israeli troops arrested three community organizers in an early morning raid. For FSRN, Ghassan Bannoura files this report.
Israeli troops arrest three organizers in West Bank – 3:09 minutes (2.89 MB)
In the West Bank, the Israeli military has stepped up its ongoing campaign of targeting the organizers and participants of weekly demonstrations against the Israeli-built wall. Today Israeli troops arrested three community organizers in an early morning raid. For FSRN, Ghassan Bannoura files this report.
US pledges increased military funds and support to Yemen – 5:57 minutes (5.44 MB)
On Monday, Assistant Secretary of State Philip Crowley said that the US was pleased by statements from the Yemeni government that it would increase efforts to track down Al Qaeda within the country. Crowley also acknowledged that increased US military involvement in Yemen was receiving criticism from the region, but he added that the US was not "running a popularity contest."
"We will continue to act in our national interest. Yemen will continue to act in its national interest. We think the partnership is important to both countries in terms of combating extremist elements inside Yemen that pose a danger to that country, pose a danger to the region, and as we saw, has – poses a danger to the United States."
Since the failed Christmas Day plot to bomb a Northwest Airline flight to Detroit, attention has focused on the country at the south edge of the Arabian Peninsula. Authorities say the 23-year old Nigerian man who faces charges in the attack got assistance from Al Qaeda members in Yemen. But critics warn that the rush to send military funds and assistance to Yemen without seriously looking at the complexity and history of the country, could end up making things worse.
Here to take a deeper look at Yemen, the history and the current challenges, is Stephen Zunes. He's a Professor of Politics and International Studies at the University of San Francisco, where he chairs the program in Middle Eastern Studies.
Read, "Yemen: The Latest U.S. Battleground," by Stephen Zunes in the Huffington Post.
Obama Administration announces inquiry into mortgage lenders – 3:40 minutes (3.36 MB)
The Obama administration has announced an inquiry into unusually high home loan default rates with some mortgage lenders. A spike in defaulted loans was a key factor in the crash of the housing market in 2007. As FSRN's Leigh Ann Caldwell reports, consumer advocates are praising the move.
Teachers union announces support for using test scores in evaluations – 3:43 minutes (3.41 MB)
School districts around the country are getting their applications ready for a piece of the four billion dollar overhaul of US schools. The Obama Administration's program, called Race to the Top, aims to reform education throughout the country. It also has the second largest teachers union moving toward a policy it has previously been against: using student test scores to evaluate teachers. FSRN's Karen Miller has more.