January 14, 2010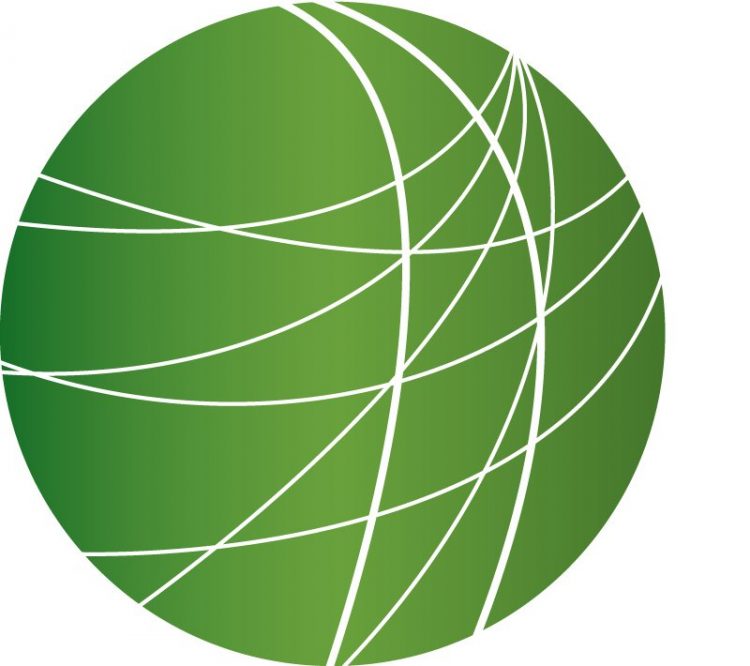 Relief agencies struggle to get aid to Haiti as survivors of earthquake spend a second day without basic services
US announces $100 million in recovery aid to Haiti, including military deployment
Federal judge rules that New York City discriminated against black applicants to fire dept
Administration officials say lack of regulation led to financial crisis
Activists sue military and police over alleged spying of anti-war groups
Download audio
HEADLINES
Suicide bombing in Afghanistan leaves 20 dead
In Pakistan today, a US drone attack targeted the compound of Taliban leader Hakimullah Mehsud.  Pakistani officials say 12 people died, but their identities have not been confirmed.
In Afghanistan, two suicide bomb attacks killed 20 and injured 17 people in two volatile southern provinces.   FSRN's Kabul based reporter Mujahid Jawad has the details.
A powerful suicide explosion struck a crowded bazaar in Deh Rawud district of the southern Oruzgan province.  An army commander in the region said the suicide attack occurred Thursday afternoon in the district center, killing 20 civilians and injuring 13 others, including three children.
In Oruzgan's neighboring Helmand province, another suicide bomber struck a police convoy, wounding four civilians.  The attack took place in Musa Qala.  No group has claimed immediate responsibility for the attacks.
The United Nations said on Wednesday that the number of civilians killed by anti-government forces in 2009 rose 40 percent from a year earlier, to over 1600.  In contrast, Coalition forces were responsible for approximately 800 civilians deaths.  The UN says suicide attacks and roadside bombings were the main cause of Afghan civilian casualties last year.  Mujahid Jawad  FSRN Kabul.
Nigeria agrees to allow armed US Marshals on flights
Nigeria says it has agreed to allow armed US air marshals on flights between Nigeria and the United States.  FSRN's Sam Olukoya reports from Lagos.
The plan, which is intended to boost air security on flights between Nigeria and the United States, comes after the attempted bombing of a US-bound airliner on Christmas Day.   In addition, Nigeria is buying 10 full-body scanners for its international airports.  The Civil Aviation Authority Director says the government will ask for US help in training its own air marshals.
The US has put Nigeria on a list of 14 countries whose passengers must undergo stricter security screening before entering the United States.  Nigeria is apparently strengthening air security in an effort to be removed from the security list.  Sam Olukoya, FSRN, Lagos.
British judges calls for review of US extradition case
A British High Court judge has given permission for a judicial review of British computer hacker Gary McKinnon's potential extradition to the US.  The judge says he believes the extradition is unlawful.  For Free Speech Radio News, Naomi Fowler reports from London:
Aspergers sufferer and depressive Gary McKinnon breached US military and NASA computers looking for evidence of UFOs.  Supporters argue he should be dealt with in the British courts under computer misuse legislation.  But the US wants him extradited.
The highly controversial US-UK Extradition Treaty was ratified in 2006 by the US.  Those who oppose it say it's unfair and unequal.  The burden of proof for the US to extradite UK citizens is low while US citizens can only be extradited if "probable cause" has been established.  Critics say that leaves British people exposed to the risk of "ill-founded" or politically motivated extradition requests, regardless of where the alleged crime was committed.
A hearing is likely to take place in April or May.  Naomi Fowler, FSRN, London.
Study: Large public universities shifting financial aid to wealthier students
Some top public universities in the US are shifting economic subsidies from low income students to wealthy ones.  A study by Education Trust examines the recent changes in funding opportunities and minority enrollment.  It finds the amount of direct funding for students from families making more than $115-thousand per year increased 28% between 2003 and 2007.  While typical low-income students at the same schools were expected to pay a rate as high as 70% of his or her family's annual income.  Most flagship schools provide the same amount of aid to students with families making over 80-thousand per year as they do to those making under 54-thousand.  These kinds of numbers, according to the report, are negatively affecting diversity levels at many of the nation's top public institutions.
Seattle man sentenced for anti-Semitic murder, ruled hate crime
Naveed Haq, the man who opened fire on the Jewish Foundation center in downtown Seattle in 2006, was sentenced today for multiple counts of attempted murder and a hate crime.  FSRN's Mark Taylor-Canfield has more from Seattle.
On July 28, 2006, Naveed Haq walked into the Jewish Foundation center in downtown Seattle and began to fire indiscriminately at a group of female employees.  One woman was killed and five were seriously wounded in the attack.
A jury found Naveed Haq guilty in his second trial on December 15.  He was convicted on one count of first-degree murder, five counts of attempted murder and one count of unlawful imprisonment.  Haq was also convicted of malicious harassment as a result of Washington State's hate crime law.
Prosecutors argued that Haq's act of violence was motivated by his hatred of Israel.  Haq was born in the US after his family moved from Pakistan.   Although prosecutors said he acted alone and had no connections to any known terrorist group, in a recorded conversation with his mother, Haq claimed to be a "soldier of Islam."  Haq's sentence is life in prison without parole.  Mark Taylor-Canfield, Free Speech Radio News, Seattle.
FEATURES
Relief agencies struggle to get aid to Haiti as survivors of earthquake spend a second day without basic services – 2:31 minutes (2.31 MB)
Haiti continues to grapple with one of the worst natural disasters the country has faced, two days after a 7.0 magnitude earthquake destroyed most of the capitol, Port au Prince. While the death toll is still unknown, bodies are piling up on the streets, and rescuers and civilians continue to look for people trapped in the rubble. Food and water are scarce, electricity and telecommunications continue to be down in much of the city. Many hospitals were destroyed and thousands injured have no medical care. Doctors Without Borders, which is treating people under four tents, says people have fractures, head injuries and other major trauma from the quake.
Other international aid organizations are struggling to get people and equipment to the area. Oxfam international humanitarian spokesperson Louis Belanger, spoke from Santo Domingo earlier today en route to Port Au Prince. He said the group's first priority will be to coordinate clean water and sanitation facilities for survivors of the quake. But he added that relief services still face serious challenges:
"Now flying into the country and doing aid delivery I think we're going to have to be honest and say that in the next thirty six if not forty-eight hours in terms of aid delivery will be a bit difficult just because the airport is still shut down and the infrastructure in terms of roads is still very difficult for us to operate in so in temrs of aid delivery we're looking at a bit of a pause and we're going to see that happening a little later this week, but hopefully as soon as possible."
Many people off and on the island are still waiting to hear from missing colleagues and family members. In an effort to connect people, the International Committee of the Red Cross (ICRC) has set up a special website, www.icrc.org/familylinks. People in Haiti and abroad can register relatives' names and information on the website. ICRC spokesman Marcel Izard says in the first few hours they registered more than 1,300 names:
"It's a system that we have been using since 1995, since the Bosnia War. It's quite a successful means because although phone lines are not working, through satellite you can still have access to the Internet. So far on this Internet website people can actually look for a relative they are looking for and ask for their whereabouts. Also survivors can log in and say that they are safe and well."
US announces $100 million in recovery aid to Haiti, including military deployment – 4:46 minutes (4.36 MB)
Also today President Obama announced that the US is sending $100 million in US recovery aid to Haiti. That aid includes food, medical supplies and personnel and the military. FSRN's Karen Miller has more.
Federal judge rules that New York City discriminated against black applicants to fire dept – 5:23 minutes (4.93 MB)
The city of New York has intentionally discriminated against black applicants to the city's fire department, by using a test that it knew to be unfair. That's according to a decision handed down Wednesday by a federal judge in Brooklyn. The judge said the practice was "part of a pattern" that has "deep historical antecedents and uniquely disabling effects." Black firefighters compose just 3.4 percent of the department. Black residents make up about 25 percent of the city's population.
We're joined by Anjana Samant, an attorney with the Center for Constitutional Rights. She is part of the team that represented the firefighters in the case.
In a statement to FSRN, the city's law department said that it disagrees with the court's opinion. And added that "there is simply no evidence that the City ever intended to discriminate against black applicants."
Administration officials say lack of regulation led to financial crisis – 4:26 minutes (4.06 MB)
In Washington DC, today President Obama announced a tax on firms that received TARP bail out money. The President's announcement was made as administration officials testified at the second day of hearings to investigate the financial crisis. Officials said a lack of regulation and unscrupulous practices by financial firms resulted in the crisis. FSRN's Leigh Ann Caldwell reports.
Activists sue military and police over alleged spying of anti-war groups – 2:27 minutes (2.25 MB)
Anti-war activists in Washington state are suing police officials and a military analyst who they say infiltrated and spied on their organization, violating their right to freedom of speech. The lawsuit was filed in Seattle's US District Court on the behalf of 13 people involved with the activist group Olympia Port Militarization Resistance, which opposes using civilian ports to ship military equipment to Iraq and Afghanistan. Larry Hildes is the attorney representing the plaintiffs in the lawsuit. He explains how the group was infiltrated.
"They had an Army spy in their midst, a man named John Towery who works for the Force Protection Office at First Corps at Fort Lewis who was spying on meetings, having private discussions with activists who thought he was their friend, but gathering information to the point that there meetings when he would go out every hour and send text messages to his boss Tom Rudd, who was the head of the Force Protection Office at Fort Lewis about what was happening at meetings, where the demonstrations were going to be at, who the players were, who to watch for…And often times people would get arrested. People would get brutalized, people would get followed and harassed."
Hildes says in addition to violating his clients' First and Fourth Amendment rights, it's also a violation of a federal law enacted in 1878.
"Under the Posse Comitatus Act, it is illegal for the US Army or any branch of the military to engage in civilian law enforcement. Spying on meetings, unless there's a threat of actual terrorist activity, is civilian law enforcement. And certainly arresting people in a public street is civilian law enforcement. They can't do this."
The plaintiffs discovered the spy after filing a public records request from the City of Olympia and receiving hundreds of pages of "Force Protection" memos that included Towery's name as a source of information on anti-war activists. According to the News Tribune, officials at Fort Lewis have confirmed Towery's employment with them. Military officials have declined further comment. The suit also names the City of Olympia and a U.S. Coast Guard employee.
Thanks to Mark Taylor Canfield for production assistance on this story.