January 13, 2010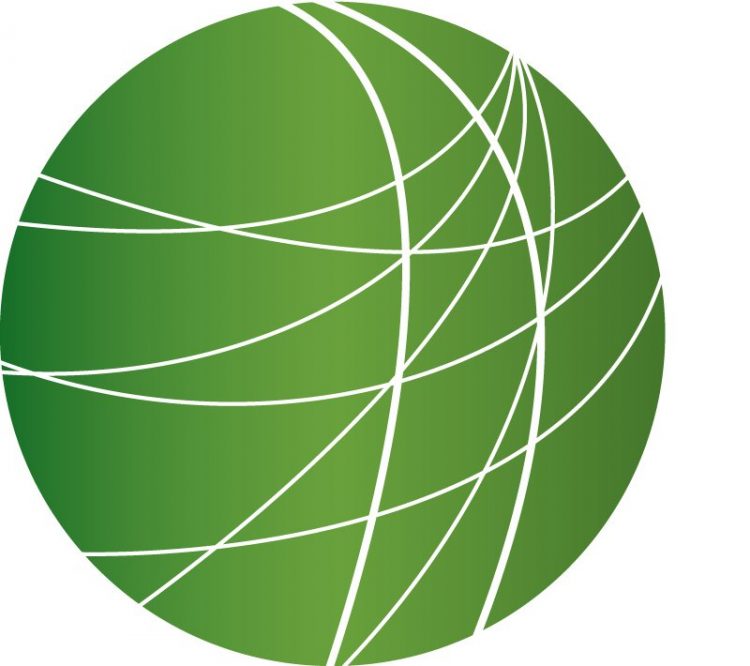 Thousands feared dead in Haiti after devastating earthquake
In Haiti, humanitarian agencies struggle to respond to millions affected by disaster
Bank executives come under fire at federal hearing on financial crisis
Religious and community leaders call on congress to make health care affordable
Medical services thin in Haiti after earthquake; hospitals unsafe for occupation
A massive 7.0 magnitude earthquake struck Haiti yesterday afternoon, and early reports indicate that the devastation is widespread.  The earthquake's epicenter was about 10 miles west of the capital Port-au-Prince.  The aid organization Doctors Without Borders says there are concerns about food and water supplies, but they are secondary at this point because trauma care must come first.  But the group says its three medical facilities in the country are currently inoperable because of structural damage.  Doctors Without Borders Emergency Manager Paul McPhun:
"So where we're focusing our energy is on the rapid influx of patients from the neighborhoods who know of our services.  The best we can offer them at the moment is first aid care and stabilization.  The reality of what we're seeing is severe traumas: head wounds, crushed limbs…  Severe problems that cannot be dealt with the level of medical care that we currently have available with no infrastructure really to support it.  So our major priority and focus is to reestablish as soon as possible a secondary level surgical capacity in the country."
McPhun says other hospitals in the city are in similar situations.
"All the key main hospitals with which we would normally make referrals in the immediate vicinity of Port-au-Prince, in the center… are either collapsed or abandoned because they are too precarious and not functioning."
More coverage from Haiti still to come later in the newscast and also online at fsrn.org.
Google threatens to pull out of China in censorship row
Google has long come under criticism from human rights advocates for cooperating with the Chinese government in restricting public access to the internet.  But their cooperation could be coming to an end.   Google announced Tuesday that they will end operations in China if the government doesn't allow them to operate an unfiltered search engine.  But Google has indicated it is willing to negotiate with the Chinese Government.   From Beijing, Shuk-Wah Chung has more.
In December, Google says it detected a hacking attempt on the email accounts of human rights advocates.  The company says the hacks came from within China.  According to Google this –quote- "goes to the heart of a much bigger global debate about freedom of speech." As a result, the company announced it is no longer willing to censor results on Google China's search engine.
It's a particularly bold move from Google.  Since they launched their Google China site in January 2006, complied with the country's laws regarding internet censorship.  In June last year, all Google sites were temporarily banned when the government accused them of spreading pornography.  Google conceded and blocked searches for sexual content.
But this move could have a more serious impact on Google's long-term growth.  With 300 million internet users, China has the world's largest internet population.  Pulling out could mean a significant decline in revenue.
Analysts say this will likely have little effect on China's human rights stance.  But will at least create international and local pressure on the government to ease off internet censorship.  Shuk-Wah Chung, FSRN, Beijing.
Prominent pro-Tamil journalist released from prison in Sri Lanka
In Sri Lanka today, a woman traveling to a meeting for an opposition candidate was killed when gunmen opened fire at her bus.  This comes two weeks ahead of presidential elections, and marks an escalation in election violence.  Meanwhile, a prominent Tamil journalist has been released on bail after being in jail for nearly two years.  FSRN's Ponniah Manikavasagam has the story.
Award-winning journalist J.S. Tissanayagam left prison after 22 months in jail.  Sri Lanka's high court had sentenced him to 20 years hard labor for allegedly inciting hatred among communities by writing articles in support of the Tamil Tiger rebels
Tissanayagam appealed his conviction in court and was granted bail on medical grounds.
The court has ordered him to surrender his passport until the application is finalized.
Press freedom organization RSF welcomed the move in a statement, saying it is a source of great joy for many people who worked to prove his innocence.  Sri Lanka is one of the most dangerous countries for journalist in the world.  Ponniah Manikavasagam FSRN, Sri Lanka.
"There's too many injustices," says Pakistani neuroscientist on trial in US
A US-trained Pakistani neuroscientist told a US court today she would boycott her trial.  Aafia Siddiqui's trial began today.  She is accused of grabbing a rifle and firing at US troops and FBI while under interrogation in Afghanistan.  The troops were not injured, but she was shot in the stomach.  The US believes Siddiqui is an Al-Qaeda associate.  Her family claims she was raped and tortured while being held in custody at Bagram air base in Afghanistan.  Her reason for boycotting, she told the court: "There's too many injustices."
Judge allows abortion doctor murderer to stand trial for voluntary manslaughter
A judge has issued a surprise ruling in the case of the murder of a Kansas abortion provider.  For FSRN, Sehvilla Mann has the latest.
Last May, Scott Roeder shot and killed Dr.George Tiller, a gynecologist and women's reproductive health provider, at his church.  Tuesday, Kansas District Judge Warren Wilbert reversed an earlier trend in the court's reasoning, saying he will allow the defense to present evidence supporting a voluntary manslaughter conviction instead of premeditated murder.
The defense argued that Roeder believed he was protecting unborn children by killing Dr.  Tiller.  Kansas law defines voluntary manslaughter as an "unreasonable but honest belief" that it is necessary to use force to protect another's life.  If convicted of this charge Roeder faces four to six years in prison, as opposed to life for a first-degree murder conviction.  In contrast, a woman who shot Dr Tiller twice in 1993, but failed to kill, him received an 11-year sentence for attempted murder.
The ruling has outraged reproductive rights groups who fear that anti-abortion activists are more likely to act violently against doctors if they believe they will only serve a few years in prison.  Jury selection in the case began this morning.  Sehvilla Mann.  Free Speech Radio News.
FEATURES
Thousands feared dead in Haiti after devastating earthquake – 3:52 minutes (3.54 MB)
Haitian President Rene Preval said today that thousands may have been killed after a 7.0 earthquake struck the island nation late yesterday afternoon, about 10 miles west of the capitol, Port Au Prince. Preval was quoted in the Miami Herald describing the damage as "unimaginable." Images coming from Haiti showed collapsed buildings, including many of the area's hospitals, schools and relief stations. Some residents slept in the streets last night and awoke to a devastated landscape.
Now, the focus is on relief and rescue. Raymond Joseph is the Haitian ambassador to Washington. He said medical supplies and facilities are greatly needed.
"Hospitals shape are a must for us now, because some of our hospitals have been affected, collapsed also, so we need that kind of support."
In addition to medical facilities, buildings across the capitol were severely damaged, including the National Palace and National Assembly. The United Nations headquarters collapsed and many were trapped inside. Alain Le Roy is Head of Peacekeeping Operations.
"So far, there are still over 100 people unaccounted for and under the rubble. We don't know about their fate. Some people have been extracted out of the building but only less than ten for the time being. Some dead, some alive, so we don't know for the time being the fate of the other but of course we are extremely concerned."
The UN'S Development Program building also collapsed with employees inside. The head of the agency says 38 UNDP employees are missing. UN Secretary General Ban Ki Moon appealed to the international community for help.
"It is now clear that the earthquake has had devastating impact on the capital, Port au Prince. The remaining areas of Haiti appear to be largely unaffected. Buildings and infrastructure were heavily damaged throughout the capital. Basic services such as water, electricity have collapsed almost entirely. We are yet to establish the number of deaths or injured which we feel may well be in the hundreds."
Telephone and Internet are widely down across the island nation – although some people have connected with friends and family members, including Marleine Bastien, Executive Director of Haitian Women of Miami.
"I spoke with several people who have been in touch with their family members in Haiti, and then also my father who spoke to a friend in Haiti, that the situation is grave."
In the U-S, the new head of USAID Rajiv Shah coordinated overnight rescue and relief efforts. This morning, President Obama spoke from the White House on the emergency measures.
"We've mobilized resources to help rescue efforts. Military overflights have assessed the damage and by early afternoon our civilian disaster assistance team are beginning to arrive. Search and rescue teams from Florida, Virginia and California will arrive throughout today and tomorrow, and more rescue and medical equipment and emergency personnel are being prepared. Because in disasters such as this the first hours and days are absolutely critical to saving lives and avoiding even greater tragedy, I have directed my teams to be as forward-leaning as possible in getting the help on the ground and coordinating with our international partners, as well."
The US State Department is working to account for the more than 40,000 Americans living and working in Haiti. Americans trying to locate family members can call the State Department at 888-407-4747. The WhiteHouse.gov website also has information on how to help support the relief efforts.
In Haiti, humanitarian agencies struggle to respond to millions affected by disaster – 6:36 minutes (6.05 MB)
One of the organizations that is coordinating those relief services in Haiti on the community level is MADRE, an international women's human rights organization, with offices in New York. We're joined by Marie Saint Cyr, a board member at MADRE. She was the first Haitian Deputy Commissioner in New York City under the Dinkins Administration.
Bank executives come under fire at federal hearing on financial crisis – 4:44 minutes (4.34 MB)
In Washington DC today, the bi-partisan commission created to investigate the financial crisis held its first hearing. Four top officials from the nation's largest financial firms answered questions for three hours. During the exchange, they defended their compensation practices and attempted to shift the blame to federal regulators. FSRN's Leigh Ann Caldwell reports.
Religious and community leaders call on congress to make health care affordable – 4:33 minutes (4.17 MB)
With the House and Senate inching closer to a compromise health care bill, House Democrats say their version of the legislation does more to keep insurance affordable than the Senate's. Today, House Democrats invited religious and community leaders to Washington to urge Congress to ensure the final bill health care costs down. FSRN's Matt Pearson reports.