February 10, 2010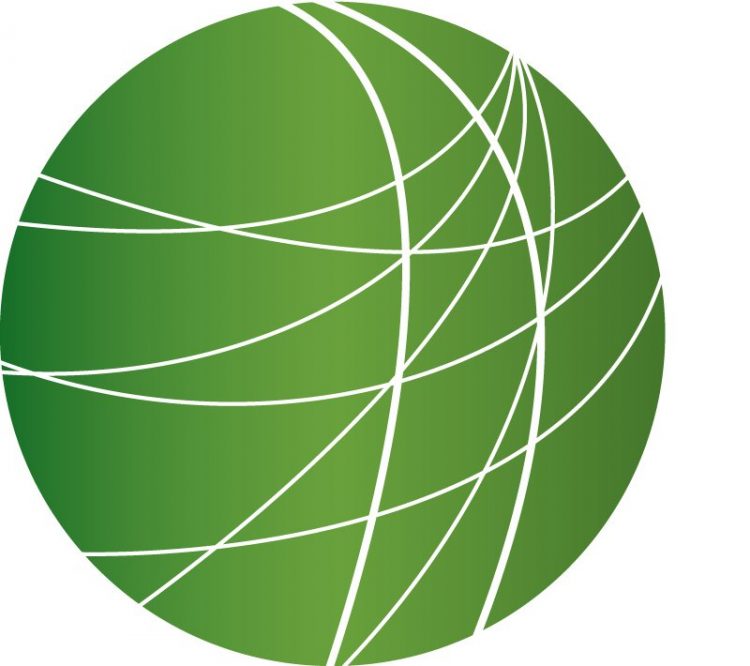 Estimated death toll from Haiti's earthquake rises to 230,000
Communities in Haiti create grassroots relief response as official efforts lag
Black leaders meet with Obama to address chronic unemployment
Connecticut's campaign finance reform law under review
Nigerians face violence and human rights violations in Bakassi Peninsula
HEADLINES
Violent clashes in Sri Lanka following opposition candidate arrest
In Sri Lanka, violent clashes erupted today in the capital Colombo over the arrest of the defeated presidential candidate and former army chief.  FSRN's Ponniah Manikavasagam reports.
Riot police used tear gas and a powerful water cannon to break up a clash between thousands of opposition supporters and ruling party activists outside the Supreme Court complex.  At least nine people, including two policemen, were injured in the incident.
The opposition has organized many protests across the country demanding the release of defeated presidential candidate Sarath Fonseka.  They say the arrest of their candidate is illegal and that his life is in danger while he's in Army custody.  The government says he violated military law during his service, and his arrest is not politically related.  He is to be court-martialed.
Ranil Wickremasinghe is the opposition leader.
"No one is prepared to accept the statements of the government.  That is the situation we are all in.  So the government must immediately release Sarath Fonseka."
Sarath Fonseka's wife today filed a lawsuit saying his fundamental rights have been violated.  On Tuesday, President Mahinda Rajpakse dissolved parliament, paving the way for a snap poll.  Ponniah Manikavasagam, FSRN, Sri Lanka.
Taliban leader confirmed dead by Pakistani government
Pakistani and Taliban officials have confirmed Taliban leader Hakimullah Mesud has died from injuries sustained in a US drone attack in mid-January.  Other Taiban members still deny their leader's death.  If the reports are true, this would be the second Taliban leader killed in US drone attacks in the past six months.  The drones are still highly unpopular among residents because of regular civilian causalities.
In other news from Pakistan, a car-bomb north of Peshawar killed 18 people today.  Tribal police and civilians are among the dead.
Israel bombs abandoned Gaza airport
In the West Bank today, an off-duty Palestinian police officer stabbed an Israeli solider at a military checkpoint.  He died from his wounds at a hospital later.  Although protests and low-level clashes have been common recently between Israeli settlers and Palestinians, the conflict rarely flares to this level of violence.
In other news from the region, Israeli warplanes bombarded the abandoned Gaza international airport, causing some damages, but no injuries.  FSRN's Rami Almeghari files this headline.

And Israeli army spokesperson says the bombardment came in response to homemade rocket fire targeting the southern Israeli town of Negev.  The Israeli shelling caused no injuries, but severe damages to the airport's presidential hall.  The airport has been frequently attacked by the Israeli army since the outbreak of the second Intifada in September 2000.
Earlier this month, the Israeli army attacked the airport and nearby underground tunnels in response to finding two explosive devices on the beach of Ashkelon city, 20 kilometers away from Gaza.
A statement signed by the Popular Resistance committees in Gaza denied responsibility for planting the devices.  The group has close ties with the ruling Hamas party.  Rami Almeghari.  Free Speech Radio News.  Gaza.
Iran cracks down on opposition ahead of anniversary protests
Tomorrow is the 31st anniversary of the Islamic Revolution in Iran.  And government forces are tightening their grips on the country ahead of planned anti-government protests.  Opposition leaders have made public calls for demonstrations.  Today the government says it arrested several protest organizers.  The internal strife comes as the US and EU threatens to step up sanctions against the country over announced plans to enrich uranium.
Homeless shelters struggle to meet client needs during winter storms
As snow grips the Capital region, many DC area residents are feeling the effects.  Many have lost power to their homes.  Local supermarkets are running low on food, and some have run out of staples like eggs and milk.  The storm has been difficult for all, but for those who rely on public services or are homeless, it's even tougher.  FSRN's Matt Pearson reports.
Many residents who rely on drop-in centers or schools for meals have seen those shut down by the storm.  And area homeless shelters are working overtime.
Central Union Mission in Northwest Washington DC has 80 beds that are full most nights during winter.  Dewitt Brookins used to stay at Central Union when he was homeless.  Now he works there.  He says they haven't had enough beds to meet demand:
"Yeah, we normally have more people here during the day, because we don't want them out in the cold.  People can come in and eat lunch, they have breakfast in the morning.  And then they are able to go to a chapel service, which is at 7 after dinner.  And then after the 80 beds are issued, we call the emergency hotline – for hypothermia – and try to see if we can get them beds."
The DC area has gotten almost 40 inches of snow in the past week.  Matt Pearson.  FSRN.  Washington.
Number of undocumented immigrants declines for second year in a row
The number of unauthorized immigrants in the US declined by nearly 800,000 last year, according to statistics released by the Department of Homeland Security today.  DHS says the decline coincides with the downturn in the US economy.  There are currently 10.8 million undocumented immigrants in the US, the lowest the number has been since 2005.
FEATURES
Estimated death toll from Haiti's earthquake rises to 230,000
The Haitian government has raised the estimated death toll from the January 12 earthquake to 230,000. That's about the same as from the 2004 Tsunami in Southeast Asia.
The UN says that sanitation is now a primary concern for the thousands of Haitians living in makeshift shelters. According to the Office for the Coordination of Humanitarian Affairs, more than 1.2 million people are living in spontaneous settlements. Rural areas are also straining to deal with nearly half a million people who have fled Port Au Prince to smaller towns.
Speaking to reporters today, Dr. Greg Elder, medical director for Doctors Without Borders programs in Haiti, Somalia, Uganda, and Nigeria said that efforts were the single most concentrated response in memory from the organization.
"We have today something in the region of twelve-hundred or thirteen-hundred staff on the ground. We have three hundred–fifty international staff on the ground. Over the last three and half weeks, close to four weeks, we have flown in over thirty-four charters of cargo, over a thousand metric tons of freight half of it directly to Port Au Prince half of it to Santo Domingo. We have back bases set up in Santo Domingo, back bases in Port Au Prince and some support bases in Miami. In terms of medical facilities, we now have sixteen projects – most of them concentrated in Port Au Prince."
Communities in Haiti create grassroots relief response as official efforts lag
Four weeks after the earthquake in Haiti, some communities outside Port Au Prince are still struggling with little or no aid. One area is Croix des Bouquets, about ten miles east of the capital. There, local residents are organizing their own informal relief effort. One of the leaders is Haitian artist Carl Telemaque, who divides his time between New York and Haiti. He was in Haiti during the earthquake and, after official relief efforts were slow to reach the community, he stayed on to help organize a grassroots response.
Earlier today, we reached Carl Telemaque in Croix des Bouquets. He began by describing the local situation, where the number of people in need of food, shelter and medical attention, is growing every day.
For more information on Carl Telemaque's efforts through the organization Sodecca in Brooklyn: http://www.caribbeanbluebook.com/SODECCA-Inc..html
Or contact New York coordinator for relief efforts, Bernardo Rubie: 646.261.5334
Black leaders meet with Obama to address chronic unemployment
The official US unemployment rate is just below 10 percent, but the rate is higher when looking at specific demographics. It's nearly 13 percent for Latinos, and for blacks almost 17 percent – and that's just counting the number of people still looking for a job. The actual figure for people without jobs is much higher. Today, despite the blizzard in Washington, black leaders met with the President to discuss this disparity and the economic outlook for blacks. FSRN's Leigh Ann Caldwell reports.
Connecticut's campaign finance reform law under review
A ruling on the constitutionality of Connecticut's sweeping campaign finance reform law is expected soon from the Second Circuit Court of Appeals. A lower court ruled last year that some elements of the 2005 law did not treat minor parties equally and are thus unconstitutional. It also struck down some of the funding provisions. The lower court upheld a ban on contributions by lobbyists, but that provision could face further scrutiny in light of January's U.S. Supreme Court decision allowing direct corporate funding of campaigns. From New Haven, FSRN's Melinda Tuhus has more.
Nigerians face violence and human rights violations in Bakassi Peninsula
In Nigeria, vice-president Goodluck Jonathan has taken over presidential powers. Parliament installed Jonathan yesterday as acting head of state to fill the power vacuum left by Umaru Yar'Adua, who is ailing and has been receiving treatment in Saudi Arabia. In an address to the nation, Jonathan urged Nigerians to pray for the recovery and return of Adua and credited Parliament's action with "moving the country forward."
Meanwhile, violence in the Bakassi Peninsula continues, where Cameroonian police have killed at least 30 Nigerian civilians over the last three months. Since Cameroon formally took over the peninsula a little over a year ago, the indigenous Nigerian population made up mainly of peasant fishermen and their families have faced repeated violence and threats. While most of those living there are Nigerians, harassment by the police has forced thousands of them to flee the peninsula to Ekpri Ikang.
Human rights groups say Cameroon is committing these atrocities in an attempt to forcefully evict the Nigerian peasants so it could control the immense natural resources in their homeland. FSRN'S Sam Olukoya visited a refugee camp in the Western part of the Bakassi Peninsula where more than three thousand Nigerians are taking refuge.