February 11, 2010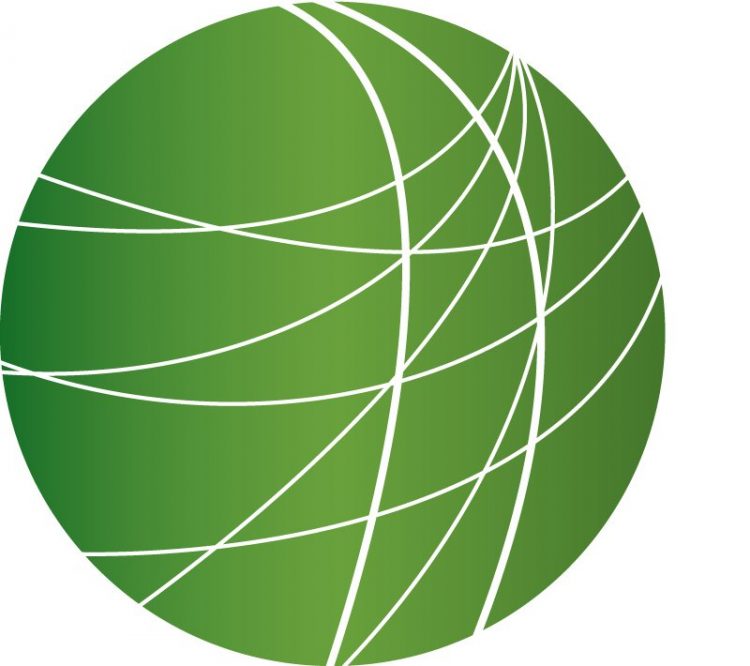 In Iran, protesters and government forces clash on anniversary of revolution
In Washington, senators release bipartisan package for job creation
New psychiatric standards draw controversy
US troops to help train Afghans with agricultural development
Protests become more frequent in Haiti as relief efforts struggle
HEADLINES
Democrats propose campaign finance legislation
Democrats today announced legislation that would counteract parts of the recent Citizens United Supreme Court decision.  The decision allows corporations, non-profits and unions to spend an unlimited amount on political campaigns.
According to New York Democrat Charles Schumer, the legislation would put several limits on how corporations can spend money for political purposes, including banning foreign-owned companies from giving money to campaigns.  In addition:
"We stop bailout recipients and government contractors from spending unlimited amounts, because taxpayer money should not be used to promote a company's political interest."
Schumer says that the purpose of several proposed components is to "drill down" so that corporate spending is transparent.  To do this, Democrats suggest new disclosure laws and the corporate equivalent of making politicians announce their approval of their campaign ads during TV spots.
"For any corporation that decides to buy air time in an effort to influence an election, we're going to impose the same 'stand-by-your-ad' requirement on that company's CEO.  Even if the company funnels money through a shell group or pools its resources with other corporations, our bill would still require for them to be identified in any ad they put on the air."
The legislation would also grant candidates the lowest airtime purchasing rate for any particular media market if they want to respond to corporately funded ads.
Senator Schumer says Democrats want to move the legislation through Congress as quickly as possible.
"If we don't act quickly, the court's ruling will have an immediate and disastrous impact on the 2010 elections.  Otherwise the Supreme Court will have pre-determined the winners of the next election.  It won't be Democrats; it won't be Republicans; it will be corporate America."
Currently the bill has no official Republican support.
Palestinian killed in latest flare up between Gaza and Israel
An unmanned Israeli drone killed a Palestinian and wounded another today in Gaza.  In addition, Israeli army artillery fire injured two Gazan teens.  Since the end of the Israel-Gaza war of 2009, more than a dozen Palestinian fighters have been killed.  FSRN's Rami Almeghari has the latest.
In eastern Gaza city, an Israeli drone fired two missiles on a group of resistance fighters, killing one and injuring another.  Israeli media reports say the fighters were attempting to fire homemade rockets into nearby Israeli areas.
In the middle border village of Johr Eldiek, Israeli army artillery wounded two teenage sisters.  Medics say the two girls were admitted to the hospital with moderate injuries.
Gaza-based resistance factions have vowed to retaliate to the recent Israeli military escalation.  Armed faction of the Democratic Front for the Liberation of Palestine claims its snipers have shot an Israeli soldier near an eastern Gaza border crossing, but that report has not been confirmed.
In another news, the Egyptian authorities allowed 49 tons of food supplies to cross the border into Gaza.  The shipment, provided by the World Food Program, crossed via the Egyptian-Israeli Auja commercial crossing in southern Israel.  Rami Almeghari.  Free Speech Radio News.  Gaza.
Civilians flee Mogadishu as militant-government clashes increase
Turmoil continues in the Somali capitol of Mogadishu today in fighting between government security forces and militant groups.  On Wednesday at least 11 civilians died in the clashes.  Today, the death toll is approaching 30.
Most of the casualties took place in the two largest markets in Mogadishu after government forces reacted to Islamist rocket fire.  As insurgent militants pour into the capital, thousands of civilians are fleeing the city.
In other news, a Somali parliament member who has been critical of the standing government disappeared from his hotel room on Thursday.  Some reports say he was kidnapped by the rebels, others indicate he may have defected.
This report was prepared with the assistance of FSRN's Shafi'I Mohyaddin Abokar in Mogadishu.
US citizen sentenced to 3 years in Myanmar prison
A Myanmar court has sentenced pro-democracy campaigner and US citizen Nyi Nyi Aung to 3 years of hard labor on what the US State Department calls politically motivated charges.  Aung is a resident of Maryland.  He was detained by the junta when he arrived in the country, also known as Burma, to visit his mother.  Aung had been named by the ruling junta for involvement in the 2007 anti-government protests.
Ukraine elections fall-out creates political turmoil
Last weekend's presidential run-off election in the Ukraine has not put an end to political strife in the country.  Viktor Yanukovych won the national election, but his opponent and current Prime Minister Yulia Tymoshenko will not concede.  Dana Lepadat has more.
Victor Yanukovych won the election with just under 49% of the vote, leading his closest competitor Yulia Tymoshenko by 900-thousand votes.  Although international observers and the US Embassy say the election was valid, Tymoshenko will not recognize her defeat and continues to talk about fraud in the elections process.
Former Prime Minister Yanukovych was ousted in 2004 during the famed "Orange Revolution" on accusations of election fraud.  Tymoshenko was part of the "Orange Revolution," but distanced herself from the anti-Russia ideology of the movement for her presidential campaign.
Yanukovych is now beginning to turn his attention away from election issues and towards revising the country's relationship with the Kremlin.  Officials close to him say he will try to re-negotiate natural gas prices and a pipeline deal with Russia.  Dana Lepadat, Free Speech Radio News.
20th Anniversary of Mandela Freedom Walk marked
South Africans today celebrated the 20th anniversary of Nelson Mandela's release from prison.  Hundreds marked the event by participating in a reenactment of Mandela's freedom walk, which ended the anti-apartheid activist's 27-years in prison.  The former South African president, now in his early 90s, makes few public appearances, but attended the country's State of the Union address Thursday evening.
FEATURES
In Iran, protesters and government forces clash on anniversary of revolution
Today marks the anniversary of the 1979 Iranian Revolution and protesters and government forces clashed on the streets of Tehran and in other cities.
A Youtube video posted today shows crowds of protesters chanting "We're together, don't be afraid." Suddenly, clouds of red tear gas burst and people begin to flee along the busy street.
Earlier this week, the government shut down parts of the Internet, including Gmail, and blocked some text messaging, which had proved a useful tool to organizers during past protests. Still, reform leaders had publicly called for people to come out into the streets, and despite warnings from the government, it appears that some did. The Associated Press reported a large police presence in central Tehran and plain clothes militia allegedly beat and tried to detain the wife of reform leader Mir Hossein Mousavi.
Meanwhile, President Mahmoud Ahmadinejad spoke today in front of a large crowd at Azadi Square in Tehran. He declared that Iran was now a nuclear state. He said that Iranian scientists had, for the first time, processed uranium to a level of 20 percent enrichment.The US has called for stiff sanctions against Iran and the UN's International Atomic Energy Agency says it is seeking details of Iran's latest claims.
We're joined by Hadi Ghaemi, executive director for the International Campaign for Human Rights in Iran.
In Washington, senators release bipartisan package for job creation
On Capitol Hill today, Senators released their proposal to create jobs. The bi-partisan package consists primarily of tax cuts for businesses. As FSRN's Leigh Ann Caldwell reports, some Democrats are unhappy about the compromise.
New psychiatric standards draw controversy
The American Psychiatric Association released its latest proposals for new mental conditions to include in the DSM, or Diagnostic and Statistical Manual of Mental Disorders, which comes out every 15 to 20 years. Some of the new proposals include changing the name for autism and recognizing binge eating as a disorder.  The manual, also called the bible of psychiatry, has long been controversial. As these so-called "mental disorders" are made public, critics once again are pointing out the lack of scientific data involved and the ties to pharmaceutical companies. FSRN's Karen Miller reports.
US troops to help train Afghans with agricultural development
Winter weather in Afghanistan could lead to a small decrease in opium production, but the number of provinces in the country that produce opium is likely to rise. That's according to a report released this week by the UN's Office on Drugs and Crime. Afghanistan supplies 90 percent of the opium worldwide and the crop has been closely tied to militant networks and government corruption.
Agriculture in the region has drawn the attention of US government officials, who say a solution to the opium problem is using troops to train Afghans to grow other crops. While some say it's the best way to fight the insurgency, the initiative is causing concern among some humanitarian groups.  FSRN's Malcolm Glover reports from Little Rock, Arkansas, one of ten states where members of the National Guard are preparing to deploy to Afghanistan to participate in this program.
Protests become more frequent in Haiti as relief efforts struggle
After another night of rain, earthquake survivors in Haiti are demanding adequate shelter. One month after the 7.0 magnitude earthquake, many are still living in makeshift tents, built out of sheets, plastic and cardboard. Edmond Mulet, the head of the United Nations mission in Haiti or MINUSTAH, said they are very concerned about the upcoming rainy season.
"Already last night it rained in Port-au-Prince and you can see all over the city of the effects of this first rain that have been really, really bad. We have mud everywhere, landslides, the possibility of larger landslides coming. So this is very worrying. MINUSTAH has established some rescue teams already that will be ready to assist the population when these things happen because we know it's coming, we know it's going to happen."
Several hundred gathered outside of UN headquarters today to protest the inadequate distribution of aid and shelter. Protests are becoming more frequent – on Sunday, hundreds of women marched to City Hall in the Petionville neighborhood of Port au Prince accusing the Mayor of hoarding aid. On Friday, several hundred protested outside a police building where President Clinton was meeting with Haitian President Preval.
Today, speaking at the National Press Club in Washington, DC, Haiti's Ambassador to the US Raymond Joseph addressed the problem of distributing aid.
"Ambassador Lewis Lucke, who is the USAID overall coordinator of the aid, has said publicly that he has not seen any corruption. Are we doing it fast enough? Probably not. I have been asking for the use of helicopters to ferry the aid to the areas in the bad places where we have not reached and some of them were dropping them and I'm against dropping of the aid like that because when you do that only the strong get it and I think we should do a better job of distributing the aid. We're trying. I hope it can be better yet."
The UN says they've distributed shelter materials to about 50,000 families. But more than a million people are now homeless, living in spontaneous settlements. Haiti's Prime Minister also said the government doesn't have a plan on how to move this many homeless into better shelters. He also said building permanent housing could take a decade.