February 15, 2010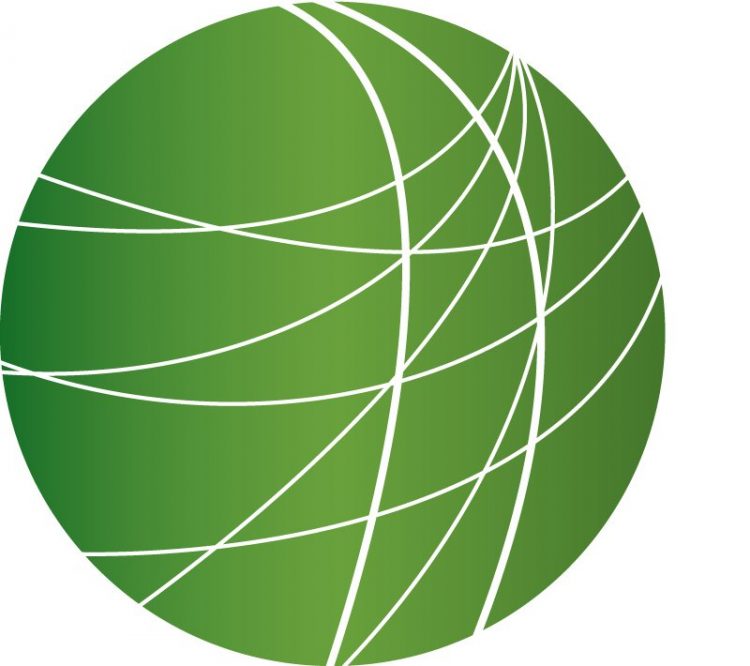 Secretary Clinton calls for action on Iran while in Middle East
Afghan civilians killed as NATO offensive pushes into Helmand
Euro is devalued as economic crisis tests European Union
Burma releases opposition figure, thousands still detained
Colorado seen as indicator in medical marijuana policy
HEADLINES
3 Children die when school collapses in Haiti
Three more kids died in Haiti today. According to the Red Cross their school collapsed after heavy rains.
Black Farmers call on Congress to pony up
Black farmers from around the country rallied today in Washington. They want Congress to pay up on a discrimination settlement.  FSRN's Karen Miller has more.
The Obama administration has already put 1.15 billion dollars in the budget for compensation to black farmers, who for decades were treated unjustly by the Department of Agriculture. Congress however has yet to approve the funds for release.  John Boyd is President of the National Black Farmers Association.
"We are trying to get Congress to appropriate the money so black farmers will not have to wait. We want to get this over with so we can move on with our lives."
Black farmers were denied loans and grants made available for white farmers for years. Boyd says that based on the number of farmers filing claims – most will receive about $50,000.
"It is a drop in the bucket for what the government done to black farmers and this is something that is owed to the farmers it has been promised for a very, very long time."
Rallies have also been held recently in Tennessee, Georgia, Mississippi and South Carolina. Karen Miller, FSRN, Washington.
Indiana Senator "does not love Congress"
Democratic Senator Evan Bayh announced today that he will not seek reelection at the end of his term. The two-term Senator said he is stepping down because while he remains passionate about public service – he no longer wants to serve the public in the US Senate.
Democrats now face three Senate seats lost to retirements in the next election.  Republicans need a net increase of 10 seats to take control of the chamber.
Knesset told of violations of construction freeze
The Israeli Defense Ministry acknowledged numerous violations of a  temporary ban on settlement construction.  FSRN's Ghassan Bannoura reports.
According to Deputy Israeli defense minister Matan Vilnai, there have been 28] direct violations of a ten month government ordered construction freeze in West Bank settlements. The Israeli government, which has ministers who live in Israeli settlements in the West Bank, announced the freeze late last year. Israel said the temporary freeze was imposed in hopes of moving forward stalled peace talks with the Palestinians. The freeze order did not include Jerusalem or infrastructure buildings in the settlements.
Left wing groups in Israel who oppose the settlements say construction in the West Bank never stopped after the government ban.  Palestinians demand a full halt in settlement construction before peace talks can be resumed. In related news, on Sunday the Israeli government's Legislation Committee discussed a bill that would compensate settlers affected by the construction freeze. The measure calls for a compensation structure similar to the one used by the Israeli government during the evacuation of the Gaza Strip settlements in 2005. Ghassan Bannourra, FSRN, Jerusalem.
Detained health workers appear in court in Philippines
Forty three health workers who were arrested last week in the Philippines appeared in court today. They were accused of being affiliated with the New People's Army. The group was detained over a week ago at a workshop for community health workers. Military officials claim the workshop was on bomb making.  Advocates for the group say they have been tortured, threatened and forced to confess. The Philippine military refused access to group until they were ordered to do so by the court. A decision about the legality of their arrest is due Wednesday.
FARC attacks candidate in Colombia
FARC rebels ambushed a conservative candidate in southern Colombia on Sunday. Manuel Rueda has more from Bogota.
Jose Alberto Perez is running for state governor in a special election that precedes nation-wide congressional elections on March 14th. His convoy was attacked as it headed to a small town in Guaviare, a remote province on the edge of the Amazon rainforest, where fighting between the FARC, Paramilitaries and the army is commonplace. Perez, who is running for Colombia's conservative party, survived the attack, sustaining a bullet wound to his leg. But four policemen who escorted him were killed as they exchanged fire with the guerrillas. Two civilians died from stray bullets. Election monitors say armed groups in rural Colombia frequently threaten candidates who oppose their interests.16 candidates and more than 70 campaign workers were assassinated in the last local elections back in 2007, and death threats have already been reported this year. Despite Sunday's attack, the government says the special election in Guaviare will still take place.  Manuel Rueda, FSRN, Bogota.
Belgian train accident under investigation, at least 18 dead
The death toll from this morning's train accident in Belgium remains uncertain – at least 18 people are dead and 55 others injured.  A commuter train ran a red light and collided with an oncoming train outside Brussels. Investigators are trying to determine if the accident was caused by human error or if consistently freezing temperatures caused equipment to malfunction.
FEATURES
Secretary Clinton calls for action on Iran while in Middle East
Secretary of State Hillary Clinton escalated the long-running war of words between Iran and the US today. She said Iran is moving to a military dictatorship. This comes as Clinton is in the Middle East attempting to secure support for multi-national sanctions on Iran. FSRN's Leigh Ann Caldwell reports.
Afghan civilians killed as NATO offensive pushes into Helmand
American forces continue a major operation against Taliban militants in Helmand province, in southern Afghanistan. Over the weekend, a rocket attack fired from a US military base killed 12 civilians in the Nad Ali district, according to a NATO statement. Today, according to the Associated Press, five civilians were killed in another airstrike. This time in the Zhari district.
NATO said that the weapon system used in the air attacks, known as Himars, or High Mobility Artillery Rocket System, had been suspended pending an investigation into the civilian deaths. US General Stanley McCrystal apologized for the killings and, at a press conference today, stressed the role of Afghan forces in the offensive.
"The first thing I would say is when President Karzai approved the conduct in this operation he gave us some very specific guidance and that guidance was to continue to protect the people of Afghanistan and so this operation has been done with that in mind. And while this is an Afghan-led operation I think it highlights the special partnerships that we've developed that I'm very proud of."
About 80,000 people live in Marja. Afghanistan's Interior Minister Mohammad Hanif Atmar said that people had been given ample warning,
"The ones who are still remaining in the area, some of them have chosen to fight, and until yesterday they put up some resistance. Today our message, as our Minster of Defense clearly spelled out, to them is: your best option is to take advantage of the Afghan peace and reconciliation program. There is no way you can win there. The Afghan people are determined to win."
Atmar said they also offered militants the option to lay down arms.
"If they choose to take advantage of this program, we will definitely respond positively, for that we have established a shura with the prominent people of the Marja and we have asked the shura to take the lead in this."
Meanwhile, civilians have been caught between Taliban and NATO forces. FSRN spoke to two Marja residents who fled the area, but with difficulty.
First: "Our elders were telling us to leave the area, but when we reached the Taliban they turned us back and would not let us to leave Marja, so we decided to leave the area by foot and  finally we were able to evacuate Marja last night and go to the capital Lashkar Gah with our children."
Second: "We left the area one by one, but the Taliban didn't want us to leave the area because they told us if locals leave then security forces will directly bombard the Taliban."
NATO officials say that success from the offensive will be seen in the months ahead, after the Afghan government is able to control the region.
Euro is devalued as economic crisis tests European Union
The global financial crisis is intensifying in Europe, with small but heavily indebted Greece placing a strain on other countries using the Euro. The crisis is providing the first true test of the viability of countries with strong cultural differences and weak political affiliations sharing a single currency – and it risks tearing the Eurozone apart. From Berlin, FSRN's Jenny Johnson reports.
Burma releases opposition figure, thousands still detained
Today, recently released political prisoner Tin Oo returned to the offices of Burma's National League for Democracy in Rangoon. The military junta ruling the country released the 82-year-old over the weekend after he served nearly seven years in prison and under house arrest. He vowed to continue his pro-democracy activities with Burma's opposition party. Tin Oo is a co-founder of the National League for Democracy, along with opposition leader Aung San Suu Kyi, who remains under house arrest. Also, today the UN's Human Rights Envoy arrived in Burma. Tomas Ojea Quintana is beginning a five-day trip to examine human rights before a national election scheduled for this year. An estimated 2,100 political prisoners remain in detention in the country.
To discuss these recent events, we're joined by Brad Adams, Asia director of Human Rights watch. He joins us by phone from London.
Colorado seen as indicator in medical marijuana policy
After a series of medical marijuana raids in Colorado, a Denver-based lawyer is calling on the US Justice Department to investigate. Attorney Robert Corry says a drug enforcement administration raid and arrest Friday of a local medical marijuana grower constitutes waste, fraud, abuse and misconduct and violates formal guidelines issued by the Justice Department last October. Two medical marijuana labs were also raided. Since the Obama Administration changed its policy on medical marijuana in states where it is legal. Colorado's dispensaries have more than tripled. And now, Colorado has more marijuana dispensaries per capita than any other state. Many states are looking to Colorado to see what will happen and how thing will change – and so far that change has been contentious. Julia King reports.