February 12, 2010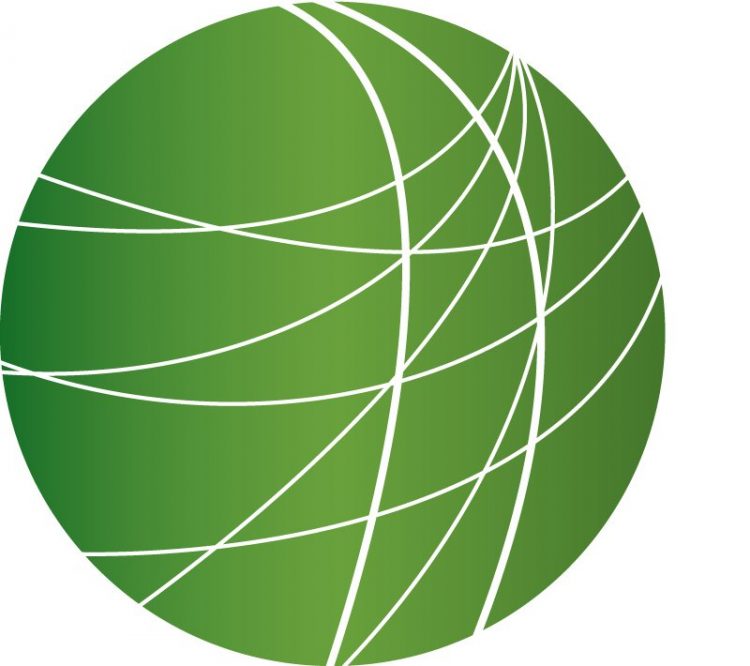 Haitians cope with trauma of surviving earthquake, one month later
Politics derail justice system in New York 9/11 trials
US moves closer to developing national policy on management of ocean resources
US government pushes to use cell phones to track people in investigations
Indigenous groups criticize British Columbia, developers on eve of Olympics
HEADLINES
Refugee crisis intensifies as fighting in Somalia continues
The Al Shabab Islamist militants today declared an "all-out war" against the embattled Somali government.  Although the sentiment is nothing new, this rallying call comes as an indication that the violence that has wracked the capital Mogadishu will not subside any time soon.
Fresh clashes erupted today in the northern regions of Mogadishu.  Ali Muse Sheik is the head of an ambulance service.

"Today we have taken 15 wounded people and the death toll is at least five people including a child boy who died after we have taken him to hospital."
With the increase in fighting, hundreds of wounded civilians are admitted every week to Mogadishu hospitals.  Doctors say the facilities are running out of supplies.
"We are telling the Somali people that this donation of medicine came to us from the US citizens.  The medicine is now kept here at the Mogadishu sea port and we will then distribute to the hospitals."
Today the government announced that it has received a large shipment of medical aid from the US.  State Minister Khalid Ali Omar says the government is preparing to distribute the supplies to hospitals in the city.
United Nations Refugee agency spokesperson Melissa Fleming says residents continue to stream out of Mogadishu.
"Since the beginning of February, over 8,000 people have left the city to escape fighting that is said to be raging in several areas, especially in the northern suburbs.  Many have reportedly gone to other relatively safe areas of the capital or to the Afgooye corridor, where there are already estimated 366,000 people displaced by previous conflicts."
Fleming says the corridor, which stretches some 30 km west of Mogadishu, has one of the largest concentrations of displaced people in the world.
El Salvador community radio worker forced to flee country
Since the shift in political power from the right to the left in El Salvador, journalists and activists have received increasing threats from right-wing extremist groups.  Last August, FSRN reported on death threats received by employees at the community radio station Radio Victoria.  The threats have continued.  FSRN's Ricardo Martinez has this update.
Journalist Isabel Gámez is the press chief of Radio Victoria in Cabañas, El Salvador.  Lately she has seen an increase in death threats, and has announced she will go into voluntary exile in Europe because she fears for her life.  Gámez has been targeted for her journalistic work, especially her investigation into mining projects and environmental pollution.
Vidalina Morales is director of Radio Victoria and member of the Board of Directors of the Association of Economic and Social Development.
"The resistance of local communities has been growing every day, and at this stage we have been able to stop mining permits here in Cabañas.  From there the threats against to prominent leaders who have highlighted these resistance struggles have increased.  And in this case, Radio Victoria has a special role in these issues."
Three anti-mining activists have been killed in the past 6 months – the latest being Dora Alicia Recinos Sorto, who was shot in late December.  Ricardo Martinez.  FSRN.  El Salvador.
Argentineans protest country's rising inflation rate
According to many independent reports, Argentina had the third highest inflation rate in the world in 2009.  But the government has painted a much rosier picture – and continues to report significantly lower rates.  This has prompted protests in the capital.  Marie Trigona reports from Buenos Aires.
Outside of Argentina's national statistic institute, public employees and unionists protested against the government's published inflation rates.  The government reports inflation for January at 1 percent.  But independent analysts contend that inflation was double that in the first month of 2010.
Argentines have felt the crunch.  Residents saw food prices rise significantly in January.  Beef prices have increased 25% in the past two weeks in South America's leading cattle producing nation.  Independent analysts predict that annual inflation for 2010 will reach more than 20 percent.  While the government's national statistic institute reports 11%.
Argentineans are particularly wary of run-away inflation because in the past decades, staggering currency devaluation has contributed to a near collapse of the economy.  The recent disparity in statistics has been a source of contention for President Cristina Kirchner, who has seen her approval ratings plummet.  Marie Trigona FSRN Buenos Aires.
Iceland hopes to become free speech haven for journalists
Iceland is weighing a novel initiative that stands to boost investigative journalism worldwide.  Next week, members of the parliament and digital media advocates will file a proposal to reform Iceland's media laws to provide the most robust protections for freedom of speech in the world.  FSRN's Jenny Johnson reports.
Iceland's digital media advocates say their proposal to remake Reykjavik into an online investigative journalism destination has broad support among politicians.  They are seeking bold reforms that would provide a strong legal framework to protect journalists.
Reykjavik could become the new capital of investigative journalism say advocates like Smari McCarthy of the Iceland Digital Freedoms Society.
"If a journalists' organization were to host its servers here, then even though the reporters themselves are operating in you know, wherever in the world, because things were being published from here, then all the publication protections would be enacted."
McCarthy says new protections are badly needed because journalists face obstacles like secret gag orders in the UK and frivolous lawsuits in the US.  The initiative is also being touted as a business opportunity that would provide a needed boost for Iceland's struggling economy.
The initiative springs in part from Wikileaks, the Iceland-based Web site where anyone can anonymously leak documents to journalists.  The site has published sensitive documents such as the manual on restrictions of detainees at Guantanamo.  Jenny Johnson, FSRN.
FEATURES
Haitians cope with trauma of surviving earthquake, one month later
One month ago, the devastating 7.0 magnitude earthquake shook Haiti in the late afternoon on January 12. The death toll is still unconfirmed, but this week government officials in Haiti said it could be as high as 230,000 and rebuilding the country may take over a decade. But for the survivors that endured such a brutal experience, the horrifying memories could stay with them for a lifetime. Dolores M. Bernal reports.
Politics derail justice system in New York 9/11 trials
President Obama could be taking a larger role in settling the controversy around holding 9/11 terror trials in New York. News reports this week point to a growing role for the president. Today, the Washington Post cites administration officials saying that Obama is ready "to insert himself into the debate," after so far maintaining a distance from the proceedings. Throughout the process Justice officials have found that the issue isn't just about justice, it's also about politics. Tanya Snyder has the story.
US moves closer to developing national policy on management of ocean resources
In 2009, President Obama launched the Ocean Policy Task Force. The plan is to bring together what is now often conflicting and competing agencies and laws that govern the oceans, coasts and the Great Lakes. The US has 95,000 miles of coastline and over half of the population lives in coastal counties, according to the US Council on Environmental Quality.
The task force is now moving toward finalizing its recommendations to send to the President's desk. Today is the last day for the public to comment on the policy. The recommendations could have wide-ranging impacts on environmental preservation, jobs, transportation and national security. It could also affect oil drilling and climate change policies.
To discuss this, we're joined by Jackie Dragon, Marine Sanctuaries Program Director for Pacific Environment, a San Francisco-based environmental advocacy group.
To submit a public comment on the Ocean Policy Task Force: http://www.whitehouse.gov/administration/eop/ceq/initiatives/oceans/inte…
To read reports from Ocean Policy Task Force: http://www.whitehouse.gov/administration/eop/ceq/initiatives/oceans/inte…
Link to Pacific Environment: http://www.pacificenvironment.org/
US government pushes to use cell phones to track people in investigations
The US government wants to be able to use cell phones to track people for criminal investigations. But civil liberty groups say it's a violation of privacy. That's at the center of a federal court case in Philadelphia. In November 2007, the United States applied for court permission, without showing probable cause, to use information from tracking an individual as evidence of a crime. A magistrate judge denied the government's request and a district court upheld that decision. But the government is appealing the ruling in Philadelphia's Third Circuit U.S. Court of Appeals. FSRN's Mathew Petrillo reports.
Indigenous groups criticize British Columbia, developers on eve of Olympics
On its way to tonight's Olympic opening ceremony in Vancouver, the torch relay had to change course to avoid protesters in one neighborhood. According to the Associated Press, about 150 protesters came together in the Downtown Eastside area of the city. Mounted police blocked the protesters from confronting the relay. The convoy changed the route and continued.
The event could be a sign that for this year's games much of the action may take place away from the jumps, slopes and ice rinks as protesters take aim at a variety of issues. Indigenous groups plan to protest what they say has been the theft of their land and resources to construct Olympic-related venues and projects. According to aboriginal groups, the exploitation they've endured for over a century has accelerated ever since Vancouver was awarded the Games seven years ago.  Adam Vaughn reports.
Click here for the second installment in Adam Vaughn's series on the Olympics.