February 24, 2010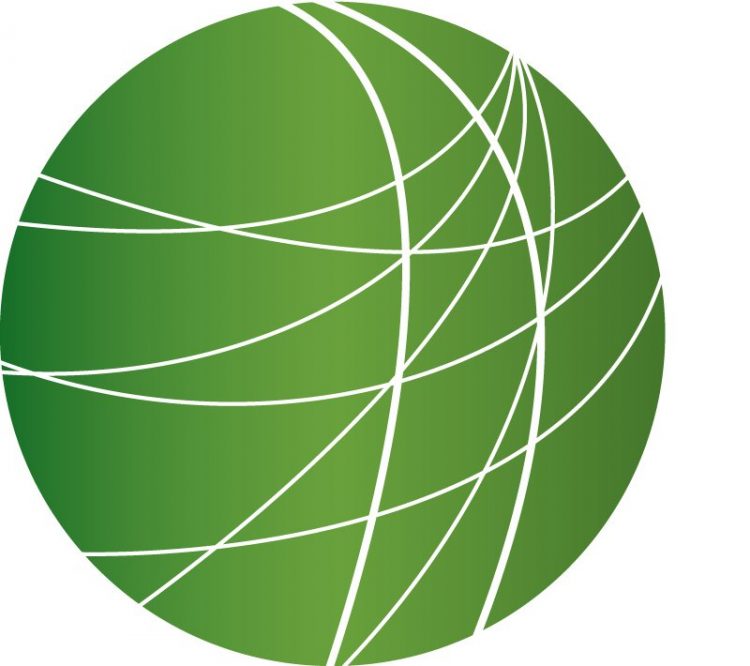 In Haiti, tarps deemed inadequate for approaching heavy rains
Investigation on military contractors focuses on new Blackwater abuses
House takes up rising health premiums, anti-trust exemptions for industry
Troubled commercial real estate market threatens economy
Political crisis in Ivory Coast nears deadline, potential resolution
HEADLINES
Darfur peace agreement signed
A peace agreement is now in place in Darfur that could mark the end of the violent 7-year conflict between the Sudanese government and the Justice and Equality Movement, or JEM rebels.  The two groups signed the deal in Qatar late on Tuesday.  The deal grants government positions to JEM representatives.  Today, the Sudaneese government said it will release 57 rebel prisoners held in connection with a JEM attack on the captial Khartoum.
JEM is meeting informally with other armed rebel groups in the region to establish common ground and to create a united front in the coming negotiations with the Sudaneese government.  Several of the smaller rebel groups have yet to sign on to the agreement.  More than 300-thousand people have died in Darfur fighting since 2003.
Clarification 2-25-10: The peace deal signed on Tuesday was a preliminary agreement.  The Sudanese government and rebel groups are working towards a final peace agreement they hope to have in place sometime next month.
Nigeria's president returns home
Nigeria's president secretly returned to the country late last night, after receiving treatment in a Saudi Arabia hospital for the past three months, Sam Olukoya reports from Lagos.

There were no presidential protocols or ceremony when President Umaru Yar'Adua returned to the Nigeria at about 2 o'clock Wednesday morning.  His plane moved to a secluded part of the runway, and the lights on the tarmac were dimmed.
Many believe President Yar'Adua traveled back to Nigeria in a desperate attempt to hold onto power.  When he left Nigeria for treatment three months ago, he did not transfer power to the Vice President as demanded by the constitution.  A power vacuum crisis followed and the national assembly eventually passed a resolution empowering Vice President Goodluck Jonathan to take over.
The government has issued a statement saying Jonathan will continue to function as acting president while Yar'Adua recuperates.  But there are fears the power struggle between the president and his deputy is likely to escalate.  Sam Olukoya, FSRN, Lagos.
Toyota head apologizes, LaHood defends work of NHTSA
Toyota executives and US transportation regulators took questions for a second day, as lawmakers investigate the auto company's response to safety issues in its vehicles.  Toyota President and CEO Akio Toyoda addressed criticisms of his company.
"We pursued growth over the speed at which we were able to develop our people and our organization, and we should sincerely be mindful of that.  I regret that this has resulted in the safety issues described in the recalls we face today, and I am deeply sorry for any accidents that Toyota drivers have experienced."
Much criticism is falling on the National Highway Traffic Safety Administration or NHTSA.  Transportation Secretary Ray LaHood said the agency is starting a comprehensive review of electronic systems, not just Toyota, but in all cars.
Washington DC Delegate Eleanor Holmes Norton questioned Secretary LaHood about accessing information from the so-called black boxes in automobiles, wondering why NHTSA could not access information from Toyota's recording devices without the assistance of the company.
"The commercial available tool only reads GM, Ford, Chryslers.  Toyota has a proprietary EDR, which is the system that only they can read."
"Why is it proprietary, why only they can read it?  It's not proprietary for the others.  This is what I mean by the culture of secrecy."
LaHood denied there is a cozy relationship between NHTSA and the auto industry.
New whaling regulations would remove ban on commercial hunting
A near 25-year moratorium on commercial whaling could be lifted, according to a new proposal from the International Whaling Commission.  Environmental groups oppose the move; the Commission claims it will actually lower the number of hunted whales.  Christina Aanestad reports.
Despite the two-decade international ban on commercial whaling, Japan, Norway and Iceland have killed more than 30-thousand whales.  In an attempt to bring down those numbers, the International Whaling Commission, or IWC, wants to allow the three countries to conduct limited commercial whaling and ban all other forms of the practice
Environmental groups say the proposal is a step backwards, not forwards.  Vassili Papastavrou is with the International Fund for Animal Welfare.
"You either have a moratorium on commercial whaling or you don't.  It's unfortunate that these countries haven't observed the moratorium.  Rather than legitimizing whaling in the foreseeable future what countries like the US should be doing is actually helping Japan find a way to get out of this outdated industry."
The IWC claims the new mandate would bring all forms of whaling under it's jurisdiction for the first time and lower current whale hunt numbers.  But the commission hasn't specified the number of allowed whale hunts.  The IWC will continue its discussions at A meeting in Florida next week.  Christina Aanestad, FSRN.
Correction: US troop deaths in Afghanistan
And before we end, a correction: Yesterday FSRN reported that the death toll for US troops in Afghanistan hit the 1000 mark – that is incorrect.  One thousand have died during what the US military calls Operation Enduring Freedom, which includes troops serving in several different countries.  That said a large majority of those US causalities have occurred in Afghanistan.
FEATURES
In Haiti, tarps deemed inadequate for approaching heavy rains
Haiti's capitol city, Port-Au-Prince, suffered several aftershocks this week, but Haitians and relief agencies continue to be concerned mainly with the oncoming season of heavy rains. Hundreds of thousands are still living in scattered settlements under thin bed sheets tied over sticks. And many say the flimsy coverings are no match for the storms that typically visit Haiti during the rainy season. Ansel Herz reports from Port-Au-Prince.
Investigation on military contractors focuses on new Blackwater abuses
As part of an ongoing investigation into military contractors, lawmakers on Capitol Hill today questioned current and former Blackwater and military officials about misconduct in Afghanistan. The company is well known for abuses in Iraq, including the killing of civilians. One of the issues raised in today's Senate Armed Services Committee hearing was the many name changes Blackwater has gone through to continue winning contracts from the military, including creating the new subsidiary Paravant. Senators were also concerned with cases of Blackwater employees under the influence of alcohol who mis-used weapons, including opening fire on Afghan civilians.  Claire McCaskill from Missouri, in an exchange with Retired Colonel Bradley Wakefield said Blackwater's conduct is particularly troubling in light of the US military's campaign to win support from the Afghan people.
CM: We have two groups of people, both Americans, both being seen as a unified front in terms of what they're doing in this country. We have one group of people that if one of the Army would have gone out there with an AK-47 they weren't supposed to have on top of a moving vehicle and shot a guy in the head and paralyzed him, something would have happened in that chain of command. And if they had kept somebody on the force that had been using cocaine that had been drunk that had been charged with larceny that had done all these things these guys had done, they went out and killed Afghan people in the Spring of 2009, something would have happened to them if they were in the military. Correct Colonel?
BW: Yes, ma'am.
CM: I mean this would have been a huge deal inside the military. That somebody wearing the uniform would have been engaged in this kind of conduct. And what's killing me about this problem with Blackwater is we have two sets of rules and one image."
In another incident examined during today's hearing, Blackwater employees allegedly took hundreds of AK-47s from a military bunker that were intended for Afghan Security forces.
Committee Chair Carl Levin and Blackwater's Vice President of Contracts, Fred Roitz.
CL: You're saying until today, you were not aware of the fact that those weapons were not in use for contractors but were intended for Afghan security forces, is that correct?
FR: That's correct, Mr. Chairman. But also I believe that the coordination, the paperwork withdrawing those weapons from Bunker 22 was not adequate or sufficient in its documentation. I believe the US military was part of the transfer of Bunker 22 weapons or with their knowledge or with their consent in the country of Afghanistan when they went to Blackwater.
CL: So what you're saying is that if you got weapons it was with the consent of the US military and you were not aware until today that you were not supposed to get those weapons, is that what you're telling us? I mean, look, you signed the contract. The contract says specifically that you need to comply with the applicable laws and treaties and directives, including specifically CentCom's and what you are saying is that you were not aware of that CentCom rule until today, that's what you are telling us.
FR: Yes, Mr. Chairman.
CL: Thank you.
Blackwater's subsidiary Paravant was subcontracted to do work in Afghanistan through defense giant Raytheon. Also testifying today was Raytheon's Brian McCracken who is the former vice president of Paravant. The number of military contractors in Afghanistan exceeds US troops. Earlier this week, Senator Bernie Sanders and Congressmember Jan Schakowsky introduced a bill to end the use of security contractors in conflict zones.
House takes up rising health premiums, anti-trust exemptions for industry
Tomorrow President Obama will host a televised health care summit. The president released a proposal on Monday with specific recommendations for health care reform. Republicans sharply criticized the plan but say they will attend the meeting.
Today members of the House took up the issue of rising health care premiums. They held a hearing on the matter and voted on legislation that would end health insurance companies anti-trust exemptions. FSRN's Karen Miller reports.
Troubled commercial real estate market threatens economy
The Senate passed the first jobs bill package today. With the help of 13 Republicans, the measure easily passed the Senate. The success comes two days after a handful of Republicans helped the jobs bill bypass a crucial procedural vote. The measure costs 15 billion dollars and will provide tax breaks to small businesses who hire new employees. Business owners will be exempt from paying their share of social security taxes.
This is the first of a series of measure the Senate hopes to pass this year to stimulate the job market. As unemployment continues to be a lagging factor in the economic recovery, another concern is looming: a bust to the commercial real estate market. As FSRN's Leigh Ann Caldwell reports, a sour commercial real estate market could have devastating impacts on the economy.
Political crisis in Ivory Coast nears deadline, potential resolution
Following weeks of political unrest in Cote d' Ivoire or the Ivory Coast, opposition leaders said today that a new unity government could not be formed until President Laurent Gbagbo fulfills his promise to form an electoral commission – a promise he made with a deadline of tomorrow. This follows yesterday's announcement by Prime Minister Guillaume Soro that a unity government that includes the opposition would be formed. The country has been in a crisis since President Gbagbo dissolved the government earlier this month. Since then, there have been almost daily protests that have left at least seven dead. President Gbagbo's term was scheduled to end in 2005 but he has repeatedly delayed elections since then.
Joining us is Aziz Fall. He's a political scientist with GRILA, Group for Research and Initiatives for the Liberation of Africa. We reached him in Montreal.