February 25, 2010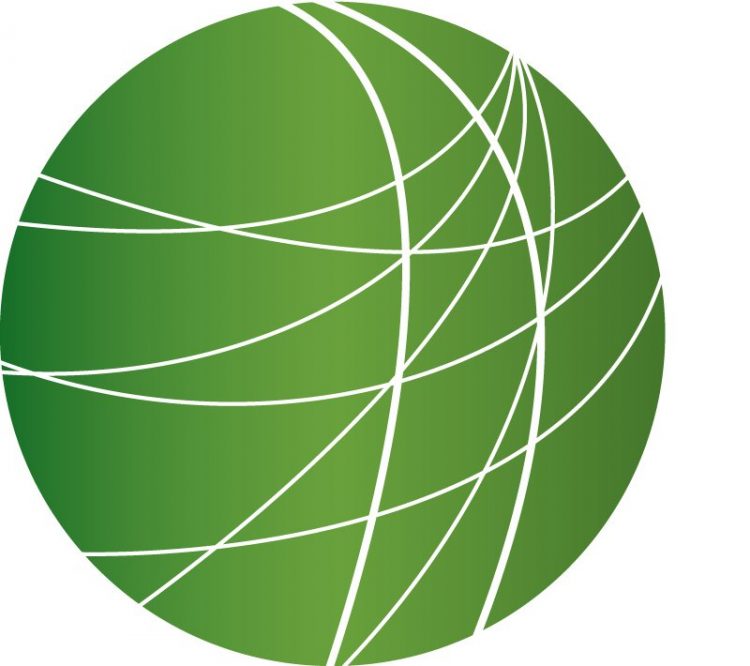 Health care summit focuses on differing plans, omits public option
Protesters at summit express range of concerns over health care reform
India and Pakistan renew talks on peace and security after more than a year
Vermont senate votes to close nuclear reactor, citing leaks and poor management
Food assistance up as hunger rises for American
HEADLINES
Activists protest moving detained immigrants away from families
An immigrant detention center in New York City is closing today, but immigration advocates are not happy.  FSRN's Renee Feltz has more:
Immigration advocates had hoped to celebrate today's closure of the Varick Street Detention Center.  The jail in lower Manhattan has been plagued by overcrowding and lack of access to medical care.
"But instead of taking this opportunity with the closure of Varick to focus on alternatives to detention, our federal government has chosen an inhumane and unworkable path to transfer 250 New Yorkers to a different cage far away from their families, their communities and legal support."
That's immigration attorney Alina Das.  She says the New York immigrants will be transferred to a New Jersey jail.  After that, they could be moved as far away as Georgia or Texas.
Immigration officials say the move will save money – but advocates say detention can cost $100 day per person, compared to $12 a day for alternatives such as ankle bracelets and voluntary check-ins.
Today is the kick-off of a nationwide campaign with a similar message by the Detention Watch Network.  The group says the Obama administration has failed to deliver on its promise of reforming a detention system in which more than 100 people have died and fewer than 20 percent have an attorney.  Renee Feltz, FSRN, New York.
Officer pleads guilty to covering up post-Katrina shooting
A former New Orleans police officer has pleaded guilty to falsifying evidence in connection with a post-Katrina shooting that left two unarmed men dead.  The incident happened after six New Orleans residents tried to cross a bridge to access food and supplies and visit families.  Police opened fire on the group.  Then Lt.  Michael Lohman arrived after the shooting, and realizing the men were unarmed, condoned a suggestion to plant a gun at the scene and lie on police reports.  Lohman faces 5 years in prison.  A US Attorney involved with the case says the investigation will continue and charges against the other officers involved could still come.
SCOTUS rules Miranda rights valid for 14 days
The US Supreme Court has issued a ruling clarifying when Miranda rights need to be used by police.  Miranda rights are read to suspects upon arrest and inform them of the right to representation.  FSRN's Sehvilla Mann has more.
Previously, the law stated that once a crime suspect has invoked protections known as "Miranda rights," police may not interrogate the suspect again.  This changed yesterday, when the Supreme Court ruled that law enforcement officials can question a suspect who has been out of police custody for fourteen days – even if the suspect initially declined to answer questions.
The court considered the case of a Maryland man, Michael Shatzer, who was convicted of child abuse based on incriminating statements made to a police detective while in prison for another crime.  His lawyer sought to suppress the statements because Shatzer had invoked his Miranda rights when police questioned him about the allegations two and a half years earlier.
The Supreme Court voted 9-0 to reinstate his conviction, which had been overturned by a lower court in Maryland.  Two justices dissented from the new 14-day rule: John Paul Stevens said the court could not demonstrate that 14 days would be enough time to ensure a suspect's were protected, and Clarence Thomas said the 14-day requirement was "arbitrary" and did not think a waiting period was necessary.  Sehvilla Mann, FSRN.

Patriot Act extension passes Senate
The US Senate has passed a 1-year extension to the Patriot Act.  Democrats had originally fought to improve privacy protections under the controversial law that allows for domestic spying by the US government, but backed down after Republicans said the changes would weaken the country's battle against terrorism.  The US House is considering the legislation today.

Dozens injured in Hebron protests
Dozens of Palestinian protesters have been injured by Israeli troops in the West Bank city of Hebron.  The protests mark the 16th anniversary of a massacre of 29 praying Muslims by an Israeli-American.  FSRN's Ghassan Bannoura reports:
Children, Palestinian MPs and journalists were among those injured by Israeli troops during two protests in the old town section of Hebron.  Israel used tear gas, sound bombs and rubber-coated bullets to suppress the protests.  While Palestinians have employed stone throwing at other protests in the area, an eyewitness told FSRN that Palestinians remained non-violence during the two actions Thursday.
In one, Israeli troops broke up a vigil protesting Israel's controversial decisions add two holy sites in the West Bank to the Jewish National Heritage List.  Dr.  Mustafa Al Barghouthi, a Palestinian MP, was among those injured.
"We were all subjected to this tear gas, but the demonstration was successful, and it showed how resilient Palestinians are in defending their right and demanding the natural thing which is freedom.  Its not allowable to have apartheid in the 21st century."
The decision to add the Tomb of the Patriarchs in Hebron and Bilal Mosque in Bethlehem has drawn international criticism.  Palestinians worry the designation will further restrict their access to the holy sites.  Israeli PM Benjamin Netanyahu says the designation only means the sites will get priority treatment in terms of preservation.  Ghassan Bannoura, FSRN, Bethlehem.\
FEATURES
Health care summit focuses on differing plans, omits public option
In Washington, DC, the much-anticipated bi-partisan meeting on health care took place at the Blair House, a building just across the way from the White House. Republicans reinforced their proposal to start over, while Democrats rejected the idea. As FSRN's Leigh Ann Caldwell reports, progressives were absent from the table.
Protesters at summit express range of concerns over health care reform
As Democrats and Republicans politely wrangled over health care reform at President Obama's summit today, protesters outside tangled in ways that were anything but. FSRN's Karen Miller reports.
India and Pakistan renew talks on peace and security after more than a year
Today, India and Pakistan met to resume talks for the first time since 2008. Formal talks broke off after the Mumbai attacks in November of that year. Diplomats from both countries said that today's meeting in New Delhi marks a step forward, but it's clear differences remain, including how to approach terrorism, rights to resources, and the disputed Kashmir territory. To discuss the meeting today we're joined by Adil Najam. He is Professor of International Relations at Boston University.
Vermont senate votes to close nuclear reactor, citing leaks and poor management
Vermont's senate voted Wednesday to close the state's only nuclear reactor when its license expires in 2012, 40 years after it opened. The bipartisan 26-4 vote was a serious setback for the effort by the plant's owner, Entergy Corporation, to extend the license for 20 years. The case draws attention to radioactive leaks and management concerns, and it could influence the national debate on expanding nuclear power, less than a month after President Obama announced new funds for the industry. From Montpelier, Carl Etnier reports.
Food assistance up as hunger rises for Americans
As the unemployment rate hovers around ten percent, enrollment for the federal food stamp program has set a record for the ninth month in a row. Now, more than one in eight Americans is receiving food stamps, which is the highest share of the population ever. FSRN's Mathew Petrillo reports from Philadelphia, where the number of people going hungry is on the rise.