February 8, 2010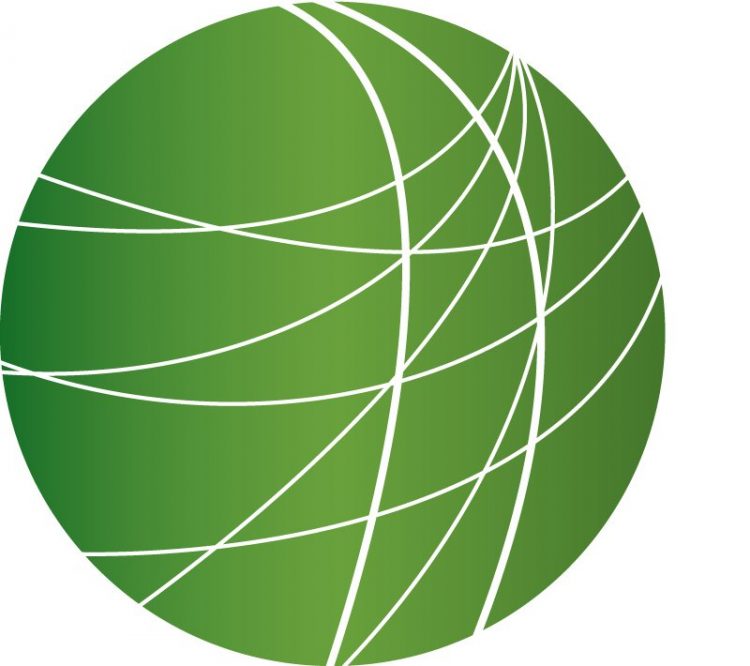 Shelter critical in Haiti as residents and relief organizations eye rainy season
In Washington: jobs bill, blocked nominations and a call for dialogue on healthcare reform
Groups in Central California question relicensing process in nuclear power plant
Iraq war veteran faces extradition and trial after song against "stop-loss" policy
Farmers and environmentalists in India protest plan to introduce genetically modified crop
HEADLINES
US Representative John Murtha 1932 – 2010
Pennsylvania Democratic Rep. John Murtha died today – he was 77. The outspoken critic of the Iraq war was the first Vietnam combat veteran to serve in the US House of Representatives. Congressman Murtha headed the House Appropriations Committee for two decades. In 2005, Murtha called for an immediate withdrawal of US troops from Iraq. Murtha's congressional career was also tinted by ethics concerns – from the 1980s ABSCAM matter to questionable earmarks for defense contractors and campaign contributors. Murtha died following complications from gallbladder surgery.
Kashmir curfew conditions continues– separatists leaders detained
Troops in riot gear patrolled Indian administered Kashmir today and warned residents to remain inside in an effort to thwart a planned demonstration. Shahnawaz Khan is in Srinagar.
Authorities placed most of Kashmir's top separatist leaders under house arrest and detained others today.   Separatist leader and chief cleric Miwaiz Umar Farooq had called for a march to the Srinagar office of the UN Military Observer Group in India and Pakistan to protest human rights violations.  From his cordoned house, Umar appealed to the UN to intervene in the Kashmir dispute. Today's restrictions were mainly meant to prevent the demonstration. Heavy rains and the unofficial curfew kept most residents indoors. Today is the fifth day of curfew like restrictions in Srinagar.  But Kashmir first shut down on Monday last to protest the killing of a teenager shot by a police teargas shell. Last Thursday, authorities imposed an undeclared curfew to quell growing protests. The next day, another teenager was killed allegedly by paramilitary troops. None of the paramilitary stationed nearby have admitted responsibility, but the police are investigating. Shahnawaz Khan, FSRN, Srinagar.
Residents flee city in Helmand Province ahead of military offensive
Afghan officials in Helmand province say that as many as 35 thousand people are fleeing the city of Marjah before a military offensive expected to begin in a matter of days. Marjah has the largest population of Afghans living under Taliban control in southern Afghanistan. NATO forces leafleted the area over the weekend warning of the impending action.
Conn. power plant explosion investigation begins, all employees accounted for
All of the employees of a power plant in Connecticut are now accounted for after an explosion there killed five people on Sunday. An investigation into the blast at the Kleen Energy Systems plant in Middletown began this morning. The accident at the partially built power plant happened during a test of natural gas supply lines.
Sri Lankan former presidential contender arrested for sedition
In Sri Lanka today, a recently defeated presidential candidate and former army chief was arrested for sedition. FSRN's Ponniah Manikavasagam reports.
The arrest of Sarath Fonseka came as a shock to many opposition party politicians. One of his allies who witnessed the arrest said the former army commander and his assistant were forcibly dragged to a vehicle by military officials.  Just Hours before the arrest Fonseka told reporters that if there is an international inquiry into war crimes during the nation's 25 year civil war with the Tamil Tigers, he will testify.
"I am definitely going to reveal what I know, what I was told and what I heard. Anyone who committed war crimes should be brought to the courts."
Sarath Fonseka and President Mahinda Rajapkase were once strong allies. Together they fought to defeat the Tamil Tiger rebels and end the decades' long civil war. But they fell out and Fonseka quit the army. He then fought a bitter election campaign. He was defeated. He claims the election was rigged. The government alleges he was plotting a coup. Ponniah Manikavasagam FSRN, Sri Lanka.
Costa Rica elects first female president
Costa Ricans easily elected their first female President yesterday. In her acceptance speech, Former Minister of Justice Laura Chinchilla said that crime, violence and drugs remain the greatest challenge facing the Central American nation. Chinchilla does not support the right to choose abortion or gay marriage, but does support the welfare policies of her party – the National Liberation Party.  She has vowed to continue the free-trade policies of her predecessor and to increase funding for security by fifty percent.
New Orleans: Landrieu in a landslide
Voters in New Orleans elected the city's first white mayor in 31 years. Mitch Landrieu commanded 66 percent of the vote to succeed two-term mayor Ray Nagin. Landrieu campaigned largely on a platform underpinned by high crime and stalled efforts to rebuild the city after Hurricane Katrina.
Ukraine voters reverse Orange Revolution presidential outcome
And in presidential elections in Ukraine, a very narrow margin separates the apparent winner, opposition leader Viktor Yanukovich, from his rival, Prime Minister Yulia Tymoshenko. The elections have been called fair by international monitors. Barring a contest to the outcome, Yanukovich he is now poised to replace the man that defeated him during the Orange Revolution – sitting President Viktor Yushchenko.
FEATURES
Shelter critical in Haiti as residents and relief organizations eye rainy season
The rainy season is looming in the earthquake-torn country of Haiti. A light shower fell throughout Port-au-Prince last night. For thousands that were left homeless and living in makeshift tents across the country, the need for adequate shelter is urgent. FSRN's Dolores M. Bernal has more.
In Washington: jobs bill, blocked nominations and a call for dialogue on healthcare reform
Washington is attempting to dig out from the storm that dumped more than two feet of snow over the weekend. The snow has closed the Federal and local governments today as streets are still covered in snow and public transportation is limited. The Senate was supposed to begin debating legislation to create more jobs today, but now the Senate isn't expected to meet until tomorrow afternoon. Joining us to talk about the upcoming week in Washington is FSRN's DC Editor Leigh Ann Caldwell.
Groups in Central California question relicensing process in nuclear power plant
The Obama Administration has signaled interest in nuclear power as part of a solution to the nation's energy needs.  But groups say that the plant relicensing process is in need of attention. They say that public safety and fiscal responsibility could be getting overlooked. James Aramayo reports from Central California where the Nuclear Regulatory Commission is scheduled to host public meetings on the relicensing of two reactors at Diablo Canyon Nuclear Power Plant.
Iraq war veteran faces extradition and trial after song against "stop-loss" policy
Supporters of a 34-year-old Iraq war veteran say the US military will be extraditing him to Iraq to face a military trial for a song he wrote called "Stop Loss." Marc Hall spent 14 months in Iraq and was due to end his military contract at the end of this month, February. Instead, like thousands of other soldiers, he received a stop-loss order that would continue his active duty and send him back to Iraq. So Hall recorded and released this song as a form of protest, he says, and mailed it to the Pentagon.
That song has now landed him in jail where he faces charges in violations of the Uniform Code of Military Conduct.  Hall could be extradited, according to his supporters, as soon as this week.
To discuss this case we're joined by attorney David Gespass, president of the National Lawyers Guild and founding member of the Military Law Task Force.
Farmers and environmentalists in India protest plan to introduce genetically modified crop
Farmers and environmentalists in India are protesting the government's plans to introduce genetically modified food in the country. The groups have stepped up their campaign after a government committee recently recommended a transgenic version of the popular Indian vegetable Eggplant for commercial release, declaring it safe for human consumption. The government is holding public meetings to decide whether or not to allow the country's first genetically modified food crop for cultivation. From New Delhi FSRN'S Bismillah Geelani has the story.