March 1, 2010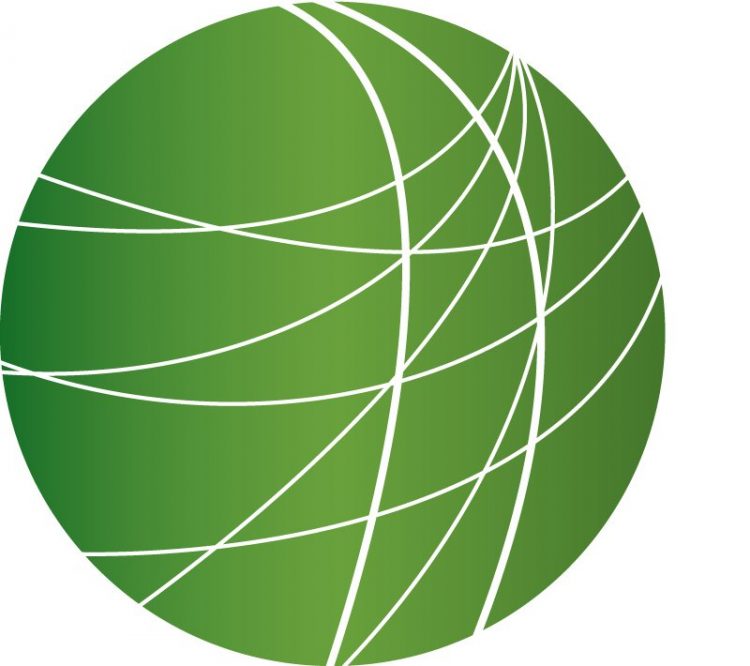 Earthquake that hits Chile 'unparalleled,' recovery ongoing
Aftershocks complicate relief efforts in Chile
Obama announces plan to confront rising high school drop out rates
North Carolina policy on undocumented students points to need for federal reform
Nigeria's oil development threatens water resources for local communities
Download Audio
HEADLINES
US Supreme Court rules on Uighurs at Guantanamo Bay
The US Supreme Court has decided not to hear a case involving the fate of 7 ethnic Uighurs, being held in detention at Guantanamo Bay, and will send it back to a federal court.
Because all have been cleared of any wrongdoing, a federal judge had ordered the Uighurs freed in the US, saying their continuing detention violates their rights.  But a federal appeals court overruled that decision; saying federal judges could not order foreigners to be released into the United States.
The appeal by the Uighurs has potentially far reaching implications; the Obama administration was hoping for a full dismissal by the Supreme Court.  A new ruling could threaten the administrations current plans to transfer prisoners out of the Guantanamo Bay facility and into US prisons, without risking that the detainees will then be released into the US by judicial orders.
Former Enron CEO appeals prison sentence
Also before the Supreme Court today, former Enron CEO Jeffrey Skilling is appealing his 24-year prison sentence, arguing that the jury in his trial was tainted, and that prosecutors filed improper charges against him.  The Supreme Court could order Skilling a new trial; he's been in prison since 2006.
New IAEA chief says Iran is not co-operating with nuclear inspections
The new chief of the International Atomic energy Agency says Iran is not cooperating with UN procedures and inspections of its nuclear program, raising the possibility of more sanctions on Iran.  Yukiya Amano, the International Atomic Energy Agency's Director General, took over on December 1st; his statement at a 35-nation board meeting echoed a report he issued earlier this month.

"We cannot confirm that all nuclear material in Iran is in peaceful activities because Iran has not provided the agency with the necessary cooperation."
It's one of Amano's first statements on Iran's nuclear program, and is harsher than the tone of his predecessor, Mohamed El-Baradei.  Iran's envoy to the IAEA called the report "unjustified and not acceptable.", while Iran's supreme leader Ayatollah Ali Khamenei accused the IAEA of being influenced by the United States.
Iraqi Prime Minister accused of buying votes with guns
With less than a week to go before parliamentary elections, Iraqi Prime Minister Nouri Al-Malaki is facing accusations that he's trying to bribe voters by giving them guns.  According to the London Guardian, photos have been taken of Al-Malaki handing firearms to supporters in tribal areas of Southern Iraq, the guns are engraved with the message 'Gift of the Prime Minister'.  A government spokesperson says the guns, as well as cash payments, were not related to the election, but are rewards to the tribes for helping with security.  The lead up to the March 7th elections has seen numerous accusations of vote rigging and fraud; this will be the second parliamentary election since the 2003 fall of Saddam Hussein.
Controversy over UN bias towards GMO's
A UN conference on biotechnology is facing protests in Mexico; and a conference steering committee member has resigned in protest of what he calls a bias towards genetically modified crops. Shannon Young reports.
The Food and Agriculture Organization is holding a 4-day conference in the Mexican city of Guadalajara, with a focus on agricultural biotechnologies in developing countries. The conference has drawn criticism from farmers and environmental groups for its favorable stance towards genetically-modified crops.  The four companies that hold the patents on biotech seeds tout the technology as a solution to world hunger.
Pat Mooney, Executive Director of the non-profit ETC group, was on the conference's international steering committee until he resigned in protest a few days ago over what he says is a bias in the conference documentation and a lack of space for opposing viewpoints.
"I'm especially concerned about the position of the Mexican government in this in that Mexico just a few weeks ago announced that it was going to conduct 24 field trials of genetically-modified maize. The fear here is that Mexico is going to walk away from this conference saying 'well, we brought the international community to Mexico, to the center of diversity for corn and everyone thought that biotech was lovely'. And so they can walk away saying that now they've got the approval of the United Nations for what they're doing."
Groups critical of the biotech industry's role in agriculture have gathered in Guadalajara to hold parallel events. Participation in the FAO conference itself is by invitation only. Shannon Young, FSRN, Mexico.
Storms kill dozens in Western Europe
France has declared a state of national emergency, and dozens have been reported killed by a winter storm passing thorough Western Europe.  France was the hardest hit with at least 47 people reportedly drowned or killed by falling trees and buildings; others were killed in Portugal, Spain, Belgium, Germany and England.  France has dispatched 10,000 emergency workers to the country's west coast; at least 30 people are still reported missing.
Deadly flooding in Haiti is a sign of pending rainy season
At least 13 people were killed in Haiti over the weekend after heavy rains brought flooding to the Southwestern city of Les Cayes.  The floodwaters have since receded; the region of the island wasn't affected by January's earthquake.  The storm came before the usual start of Haiti's rainy season; authorities are scrambling to come up with safe shelter for the million people left homeless by the earthquake.
FEATURES
Earthquake that hits Chile 'unparalleled,' recovery ongoing
The death toll from Saturday's 8.8 magnitude earthquake and tsunami in Chile is rising, and now exceeds 700 people.
Officials say some 350 died in Constitucion, a small port and resort town. The mayor said the town center was completely destroyed and many people remain missing. Another coastal town Dichato was largely destroyed after giant waves swept in after the earthquake, tearing down buildings and power lines, and sweeping away boats and vehicles.
Tens of thousands are homeless and officials warn that food and water is running out. The government enacted a curfew overnight in Concepcion and the Maule region. Police are arresting people who violate the curfew.
Outgoing Chilean President Michelle Bachelet called the disaster "unparalleled." She ordered 10,000 troops to the disaster areas both to restore order and distribute aid; she also negotiated a deal with supermarkets to give residents free food and water – after police in Concepcion had attacked people with tear gas and water canons who were attempting to enter a store.
On Saturday, Bachelet said the world had come together to offer aid to Haiti and now Chile was receiving the support of nations. Then she spoke directly to the Chilean people.

[In Spanish]"I want you to know that all the ministers and government authorities are dedicated, and will be dedicated, with all their energy, to work to normalize, as soon as possible, the situation in the country. Nonetheless, as you all can see, the earthquake was of tremendous magnitude. And that is why we've created a plan to confront the emergency needs as well as reconstruction. It will not be easy, but will require time and a lot of resources. But, more than anything, it will take the will and the collaboration of all of us."
Today, after several days of declining foreign aid, Bachelet asked for international assistance. On Saturday, President Obama offered help from the US.
"On behalf of the American people, Michelle and I send our deepest condolences to the Chilean people. The United States stands ready to assist in the rescue and recovery efforts and we have resources ready to be deployed should the Chilean government decide to ask for our help. Chile is a close friend and partner of the United States and I've reached out to President Bachelet to let her know that we will be there for her should the Chilean people need our assistance and our hearts go out to the families who may have lost loved ones."
Incoming president and billionaire Sebastian Piñera, who takes office next week, said his government will take over the medium-term response to the disaster.
Since Saturday's earthquake there have been more than 100 aftershocks registering magnitude 5.0 or greater. Across much of the disaster zone, communications and transportation infrastructure remain severely damaged, hampering relief efforts. Authorities say the extent of the damage is still unknown.
Aftershocks complicate relief efforts in Chile
The Chilean Red Cross has branches operating in the region of the epicenter. And the Pan American Disaster Response Unit, based in Panama, says they have teams ready to be deployed. To hear about the regional relief effort, we're joined by Rodolfo Vergandino. He's spokesperson for the International Red Cross, based in Panama.
Obama announces plan to confront rising high school drop out rates
In Washington, DC today President Obama announced more funding for high risk schools. The proposal will aim to tackle the skyrocketing drop out rates of American teenagers. As FSRN's Leigh Ann Caldwell reports, the proposal is one of a list of federal initiatives aimed to boost public schools.
North Carolina policy on undocumented students points to need for federal reform
Advocacy groups continue to push for federal immigration reform legislation that would increase opportunities for undocumented students to enter higher education. An estimated 65,000 undocumented students graduate from American high schools every year, according to New York's College Board, but only a fraction continue their education. In the absence of federal legislation, some states are taking action on their own.
In North Carolina, the state's board of community colleges is currently hashing out its decision to allow undocumented students to apply to its system. But immigration advocates say the policy is a double-edge sword as undocumented students are bumped to allow citizens a seat in a classroom. FSRN's Lynda-Marie Taurasi reports.
Nigeria's oil development threatens water resources for local communities
Nigeria's Niger Delta region is a fertile business environment where multinational oil companies make millions of dollars yearly. But very little of the region's wealth is directed to local communities where basic needs like water are in scarce supply. For many, rivers are the only sources of drinking water. Now there is a growing health risk because multinational oil companies in the region are making the rivers increasingly unsafe for communities that depend on them. FSRN's Sam Olukoya reports from Bayelsa State.