February 26, 2010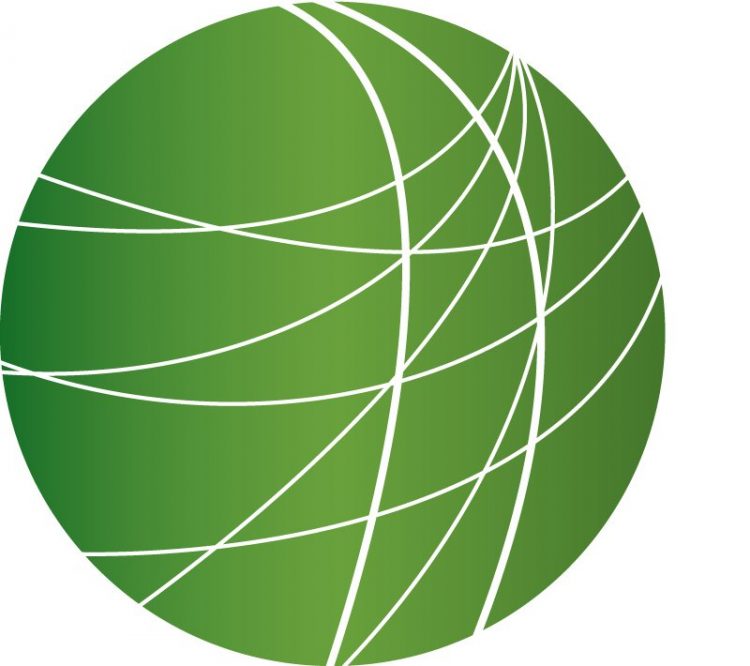 Labor unions in Guatemala charge Coca-Cola with murder, torture
UN passes resolution to press Israel and Palestine investigations into Gaza war crimes
Long term medical care in Haiti needed, and scarce
Legislation to ban torture scrapped under pressure on Capitol Hill
Cyber security raises question of civil rights in digital age
HEADLINES
Senate fails to pass unemployment extension
Unemployment benefits and the COBRA health insurance program will expire this weekend, causing potentially millions to lose coverage. The House passed a 30-day extension on Thursday, but this morning the bill stalled in the Senate. Majority Whip Dick Durban of Illinois told a story of how he relied on federal assistance when he could not afford health insurance and had a sick child.
"When you look at this hardship that many Americans are facing – though no fault of their of their own and despite their heroic efforts to put their lives back on track – I believe it is unthinkable, unforgivable that we would cut off unemployment insurance payments to these people. That we could cut off COBRA payments, which helps them pay for their health insurance while they're unemployed. And yet, that's what's going to happen Sunday night."
The sticking point preventing the bill from passing is Kentucky Republican Jim Bunning.

"If everybody in this chamber, and there's no Senators here except me right now, but there are 100 members of this body… believes, as the Senator from Illinois does, that this is essential and we should pass it – then we should pay for it."
Bunning's main concern is that the $10 billion extension would add to the national debt. In addition to COBRA and unemployment benefits, the bill would have also continued highway project and small business loan funding and prevented a 20% cut in Medicare reimbursements for doctors.
VA to reexamine claims of Gulf War Syndrome
The Veterans Administration is planning on giving some disability claims from by Gulf War veterans another look. FSRN Karen Miller has more
Gulf war veterans who suffer from what's commonly called Gulf War Syndrome may finally get some relief. VA secretary Eric Shinseki says the administration will reexamine some gulf war disability claims. According to the VA, 185,000 veterans have filed claims for service related medical disabilities from the Gulf War. Some have claimed Gulf War Syndrome, which includes fatigue, depression, and joint pain. Veterans for years have claimed their illnesses were attributed to their service in the war, but many could not get help from the VA because they could not prove it. The announcement may by the first step for some veterans to receive compensation, and is part of a new and larger effort, announced earlier this week, to battle the claims backlog by the VA. Karen Miller FSRN, Washington.
Suicide bombs rock Afghan capital
Suicide bombs detonated at guesthouses and a shopping center in Kabul, Afghanistan early this morning. At least 17 people died in the blasts, many of them Indian nationals. Dozens are being treated for injuries. One of the bombs was so powerful that it blew out most of the windows on a multi-story hotel across the street. The Taliban has claimed responsibility. This is the second attack targeting the capital city since the New Year.
Suu Kyi appeal for release denied
A High Court in Myanmar today rejected an appeal by Burmese pro-democracy activist Aung San Suu Kyi. She had appealed to end her recently extended house arrest. Suu Kyi, who is about 6 months into the 18-month extension, has one more appeal option left. The deputy leader of Suu Kyi's National League for Democracy was freed earlier this month after spending 7 years in detention.
Berkely students protest fee increases, police on scene
UC Berkeley students and community members were in the streets until 3:30am last night as part of a continuing protest of California University system fee increases. The protest morphed into a dance party; police and fire personnel were on the scene.
Ambient of protesters
That's sound from a video posted on YouTube by a witness. The woman in the clip yelled at protesters to back up, and then told the crowd how police punched her in the face. Seconds later, police arrested her.
Another video from the evening shows students dancing around a fire in the street. Some businesses reported vandalism.
This protest comes ahead of a March 4th statewide day of action over education budget cuts and fee increases.
Paterson drops out of NY governor's race
Governor David Paterson of New York announced today he will drop out of the governor's race. The politically unpopular governor took over the position when Elliot Spitzer resigned. Paterson is currently embroiled in a scandal where he allegedly tried to convince a woman to drop a domestic violence complaint against his top aide.
FEATURES
Labor unions in Guatemala charge Coca-Cola with murder, torture
A lawsuit that involves labor unions, a multinational corporation and murder is spanning borders. Today, lawyers for labor activists subjected to torture and killings at Coca-Cola bottling plants in Guatemala filed a lawsuit against the company in a New York City court. The attorneys are highlighting a spike in violence against trade unionists in the Central American country. FSRN's Ari Paul reports.
UN passes resolution to press Israel and Palestine investigations into Gaza war crimes
The United Nations General Assembly voted 98 to 7 to give Israel and the Palestinian Authority an additional five months to investigate war crimes committed during the 2009 Gaza conflict. The United States and Israel voted no. Another 31 abstained and 56 countries didn't vote. But the UK's Ambassador Mark Lyall Grant says there's a growing number of EU countries in support of credible investigations, including the UK, which voted in support of the non-binding resolution.

"The resolution calls on both sides to do full, impartial, and credible investigations. There have been some investigations by the Israeli Defense Force on the Israeli side, which we welcome, but it is not sufficient and there are still concerns, and we look to the Israeli government to meet those concerns. On the Palestinian side there have not yet been any substantive investigations and therefore the resolution calls on the Palestinians to do those full, credible and impartial investigations over the next five months."
Last year, a panel headed by former South African Judge Richard Goldstone found that both Israel and Hamas committed war crimes and crimes against humanity during the January 2009 conflict, which left an estimated 1400 Palestinians dead, mostly civilians. Nine Israelis were killed, according to Ha'aretz. In November, the General Assembly called on Israel and the Palestinian Authority to investigate the IDF's and Palestinian roles in the war.  Israel released a 46-page report to the UN earlier this month that found some wrong doing, including firing shells into an area populated by civilians. But Israel's ambassador to the UN, Gabriela Shalev said Israel is acting within the laws of armed conflict.
"The Goldstone Report fails to address the threat of asymmetric warfare and terrorism that uses civilians as shields and targets. Let me state clearly: Israel will never neglect its duty to defend her citizens, her existence, her democracy, and her freedom. We will do so with vigor — against Hamas, Hizbullah, or any other terrorists, wherever they may be. As Israel faces this existential threat, we remain committed to acting in accordance with international law and the law of armed conflict. This basic obligation is a reflection of our values as a democracy, and our belief that human life must be protected."
The US Ambassador Alejandro Wolff said the US is opposed because the resolution fails to require Hamas to conduct its own investigation. Hamas officials say they've conducted an investigation and found no wrong doing. Today's resolution also requests that the UN Secretary General consider further action by the UN at the end of five months if investigations are inadequate.
Long term medical care in Haiti needed, and scarce
More than six weeks after the devastating earthquake in Haiti, much of the effort now is going to shelter as people anticipate a fast-approaching rainy season. But many survivors are still in need of vital medical services and recovery after operations. To get an inside look we turn to Ted Reckas. He's a journalist, but he's also an Emergency Medical Technician and he just returned back from the border area between Haiti and the Dominican Republic where he was a member of a medical team.
Legislation to ban torture scrapped under pressure on Capitol Hill
Federal legislation that would have explicitly outlawed torture during interrogations such as water boarding and electric shocks, was scrapped this week. Democratic leadership withdrew the language due to pressure from Republicans and some conservative lawmakers from their own party. But bill sponsors say the fight doesn't end there. Tanya Snyder reports from Capitol Hill.
Cyber security raises question of civil rights in digital age
Recent reports that the US could be vulnerable to a cyber attack have lawmakers concerned. But while focus is on bulking up the country's cyber security, the effort raises questions over how to maintain civil liberties in a digital age. FSRN's Sam Greenspan reports.