March 16, 2010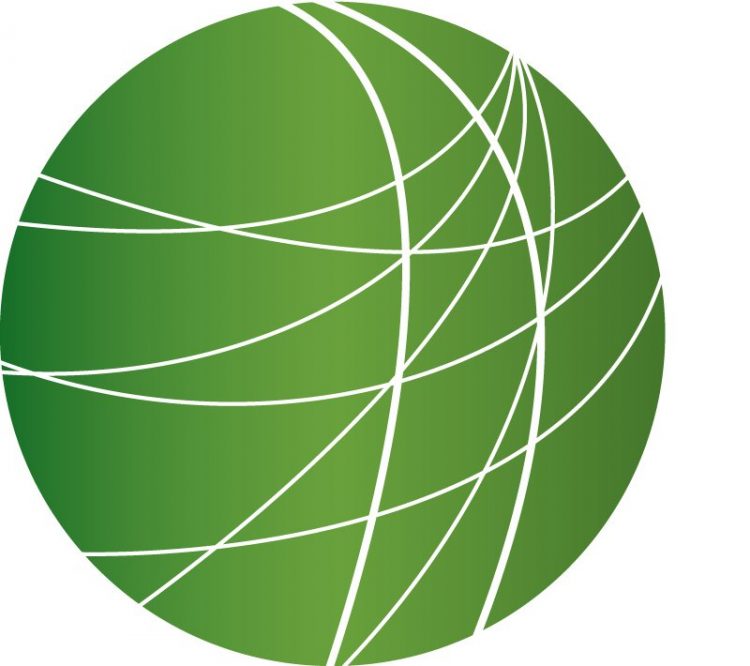 Health care reform faces obstacles in final stage of process
FCC unveils plan to provide internet access to every American within ten years
Thailand's prime minister resists calls to step down as protests continue
Palestinians clash with police, Hamas calls for Intifada
Middle East peace process suspended as US envoy cancels trip
Download Audio
HEADLINES
State of emergency in Fiji after Category 4 storm
The Pacific Island nation of Fiji is under a state of emergence today after a Category 4 cyclone forced thousands to evacuate and cut power and communications. One death has been attributed to the storm and widespread crop damage was reported. Troops have started to distribute relief rations and supplies. Cyclone Tomas is beginning to weaken today – but just how extensive the damage is remains unclear because communication has yet to be restored to the outer islands.
Former Sri Lankan presidential candidate faces court martial 
Sri Lanka's former army chief faced a military court today on controversial charges – he faces up to five years in jail. He is considered a political enemy of the current president after challenging him in the last election. FSRN's Ponniah Manikavasagam reports.
The military trial is being held under tight security.  The media is barred from the proceedings. Forces arrested former army commander Sarath Fonseka last month, declaring he was planning a military coup and had conspired to assassinate the President. But he was   charged on the basis of those allegations.  Rather, Fonseka faced a three member panel today on the charge of illegally engaging in politics while serving in the military.  Today's proceedings lasted three hours and will continue on April 6. He also faces a parallel charge of making irregular military procurements. A hearing on that charge is to be held tomorrow. Fosneka and President Mahinda Rajapakse were allies and heroes of last year's battle against the Tamil Tiger rebels, but they drifted apart. Fonseka's wife and supporters say the former general was seen as a threat to the government and was arrested to prevent his participation in next month's parliamentary elections. Ponniah Manikavasagam, FSRN, Sri Lanka.
Hate fueled websites increase 20 percent
A report released today by the Simon Wiesenthal Center finds that hate groups and so-called militant organizations have increased their use of social media sites by nearly 20 percent over the last year. The data was collected using both staff research and tips received from the public. This year they documented 11,500 websites, forums and social networks that they categorized as violent, anti-Semitic, homophobic or related to terrorism. The report also includes online games, some of which feature themes like bombing Haitian earthquake survivors or shooting undocumented immigrants.
China says dissident lawyer missing for a year in prison 
China's Foreign Minister finally confirmed that a prominent human rights lawyer who disappeared more than a year ago is in prison — but his exact whereabouts remain unknown.  From Beijing Shuk-Wah Chung has more.
Gao Zhisheng was taken from his home by the authorities more than a year ago and hasn't been seen since.  China's Foreign Minister Yang Jiechi said today that Mr. Gao was sentenced to prison for subversion, though said nothing about where the lawyer is being held. It remains unclear if Gao was returned to jail on an earlier charge — or imprisoned anew. He was previously detained in 2006 and was allowed to return home after issuing a confession. He later claimed that he was coerced by state security personnel who had threatened his two children. They have since fled to the United States. Gao was recognized by China's Ministry of Justice in 2001 as one of the country's 10 best lawyers for his work defending victims of medical malpractice and farmers whose land had been seized for redevelopment. But once he began challenging the government he was arrested and subsequently disappeared. The United States Embassy in Beijing has called for Mr. Gao's release. In the meantime the Foreign Ministry has simply said he is "where he should be." Shuk-Wah Chung, Beijing, FSRN.
Honda recalls more than 400,000 cars
Another Japanese automaker is recalling 412, 000 cars today – this time over squishy brakes. Honda Motor Company says today that its Odyssey's and Elements made between 2007 and 2008 have a brake system flaw that may have caused at least three accidents. According to Honda, not all of the cars affected by the recall have the brake problem – but all will be repaired as a precaution. Notifications will be nailed to owners beginning the end of next month.
International wildlife trade group fails to enact protection for sharks 
Russia, Japan and China joined forces today to derail an effort to increase international protection for sharks. The measure under consideration at a UN sponsored international wildlife trade meeting in Qatar called for more overview of the shark trade and more research into illegal shark fishing. Supported by the both the US and the European Union, the measure was expected to easily pass – but critics warned that it could hurt developing nations and would be better handled by regional authorities. The Convention on International Trade in Endagered Species meetings continue until the end of next week.
FEATURES
Health care reform faces obstacles in final stage of process
This is a crucial week for health care reform. It appears that the final stages of the process are imminent. House Democratic leaders say the vote could happen by week's end. But as FSRN's Leigh Ann Caldwell reports, many obstacles must still be overcome before the health care reform is passed.
FCC unveils plan to provide internet access to every American within ten years
Today, the Federal Communications Commission unveiled details of a plan that aims to confront the digital divide and secure high speed internet access for every community in the US over the next ten years. That means business, homes, rural and urban areas. It's an ambitious goal and one that presents plenty of challenges. FSRN's Karen Miller reports.
Thailand's prime minister resists calls to step down as protests continue
Today, Thailand's parliament postponed a joint session in response to ongoing protests. Since the weekend, thousands have filled the streets of Bangkok, calling for the resignation of Prime Minister Abhisit Vejjajiva. The majority of protesters are supporters of former Prime Minister Thaksin Shinawatra, who was ousted from power in 2006 in a military coup.
Earlier today, FSRN spoke to Sunai Phasuk, a senior researcher with Human Rights Watch. He spoke to us by mobile phone from Bangkok and he began by describing the public's response to a series of grenade attacks in several sections of the city, including near to the home of the president of the supreme administrative court.
Palestinians clash with police, Hamas calls for Intifada
Tensions are rising in the Mideast in response to the Israeli Government's continuation of settlement building in Jerusalem. In the West Bank today, dozens of Palestinians were arrested after youth threw stones at police, according to Haaretz. An estimated 40 to 60 people were injured when police used tear gas and rubber bullets against the crowds. The clashes followed Hamas' call for a "Day of Rage" in the West Bank. Hamas is also pressuring other Palestinian factions to launch a third Intifada. Rami Almeghari reports.
Middle East peace process suspended as US envoy cancels trip
Also in the Middle East, US special envoy George Mitchell has now postponed his visit to Israel. Mitchell was originally scheduled to meet with Israeli officials today to begin the groundwork for indirect peace talks. But Israel's announcement to go forward with the construction of 1,600 units in East Jerusalem, coming during Vice President Joe Biden's trip to the region last week, seemed to take the US by surprise and since then, the talks have been up in the air.
To take a deeper look at some of these issues, we're joined by Naseer Aruri. He's professor emeritus of Political Science at the University of Massachusetts at Dartmouth.