March 23, 2010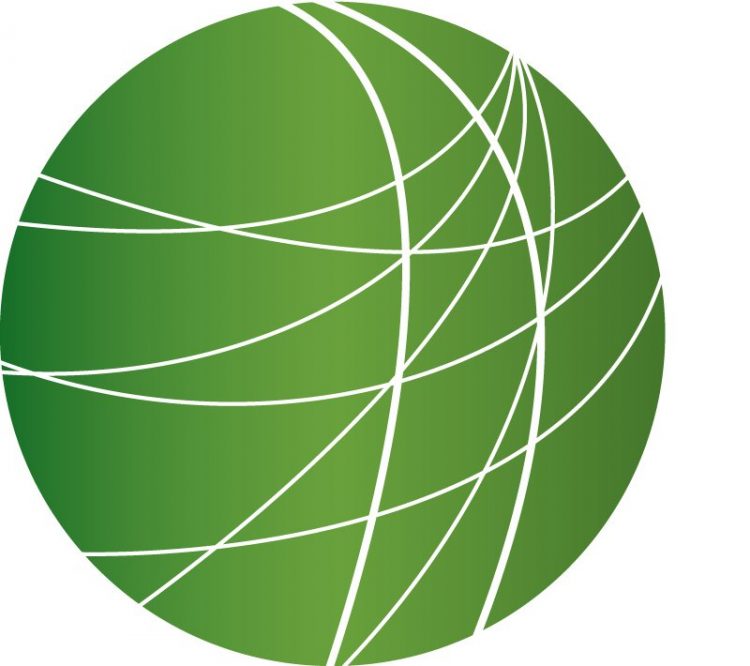 Download Audio
HEADLINES
Obama signs Health Care Bill amid ecstatic Democrats
A group of giddy Democratic Lawmakers gathered at the White House today to watch President Obama sign the monumental health care bill into law.
"Our presence here today is remarkable and improbably.  With all the punditry, all the lobbying, all the game playing that passes for governing in Washington, it's been easy at times to doubt our ability to do such a big thing, such a complicated thing.  To wonder if there are limits to we as a people can still achieve.  It's easy to succumb to a sense of cynicism about what's possible in this country."
Vice President Biden called this a truly historic day and said that Obama accomplished what a century of lawmakers could not.  But 12 Republican and one Democratic state attorney generals have filed suit challenging the constitutionality of the legislation.  The suit says the Constitution does not authorize a mandate that people buy health insurance.  Obama administration lawyers say the suit has little chance of succeeding.
ACORN to close its doors April 1
The Association of Community Organizations for Reform Now or ACORN announced it will close its doors on April 1. For past several months, it has been facing severe financial and image problems after a right-wing video sting operation caused a backlash against the organization.  FSRN's Salim Rizvi reports.
Facing financial problems and lack of credibility, ACORN has decided to close down all offices in the more than 75 cities it serves across the country.  The community organizing group has faced criticism since last September, when videos surfaced in which ACORN employees in Brooklyn were shown allegedly advising two conservative activists, who were posing as pimp and prostitute, how to hide their illegal work.  Those employees were cleared of all criminal wrong-doing by New York prosecutors at the beginning of March.
Despite this, the incident prompted a steady loss federal grants and private donations. The US Census bureau severed ties as well.  The organization has also faced criticisms from conservatives about its handling of voter registration drives.
ACORN claims it is the largest neighborhood-based antipoverty group in the country.  It advocated for higher minimum wages, more affordable housing and increased voter registration. The 40-year old organization, at one point, had some 400,000 low- and moderate-income families as members. Salim Rizvi, FSRN, New York City.
Another Obama TSA nomination faces Senate confirmation
The US Senate is once again considering an Obama nomination to head the Transportation Security Administration, which has been without permanent leadership for more than a year now.  Retired Army Major General Robert Harding served for more than 3 decades in the military and also worked as a defense contractor.  Today he appeared before the Senate Commerce Committee, stressing the need to use intelligence to address security threats and…
"Moving away from things that appear to be more security theater than actual security."
Tomorrow Harding is scheduled to go before the Senate Government Affairs committee.  Harding is the second Obama nomination for the position.  One of the main issues facing the new head is whether to give TSA screeners collective bargaining rights.
Suu Kyi urges National League of Democracy to boycott Myanmar elections
A Myanmar court has rejected a suit by the pro-democracy Party of Aung San Suu Kyi challenging new election laws.  The recently-passed laws say jailed opposition party members cannot participate in elections and have allowed the junta to throw out a 20 year-old election defeat by Suu Kyi's National League of Democracy.  Today Suu Kyi's lawyer said she does not want the NLD to participate in the coming elections, calling the new election laws unjust.  The party will decided next week whether to participate.
Bush and Clinton make visit to ravaged Port au Prince
About 200 supporters of former Haitian President Aristide demonstrated outside Haiti's collapsed national palace yesterday, demanding the priest-turned-president be allowed back to Haiti to assist in earthquake relief efforts.  "There's no one else who can lead us," said one protester. "If Aristide returns, he should be president again because his mandate was never finished."
Aristide was ousted in a 2004 coup backed by the administration of former President George W. Bush, who yesterday toured Port-Au-Prince's downtown Public Square with Bill Clinton.   From Haiti, FSRN's Ansel Herz Reports.
Former Presidents Bush and Clinton have been charged by Obama Administration to manage a multi-million dollar Haiti recovery fund.  While visiting the rubble-strewn capital, Clinton told reporters that the United States should lower trade barriers to encourage the growth of Haiti's textile and garment-making sectors and create jobs for millions of unemployed.  Activists say the plan relies on sweatshop labor and won't create any lasting wealth in the country.
Clinton also said the relief effort had not done enough to provide decent shelter and sanitation for Haiti's 1.3 million displaced people.  Heavy rains last week caused chaos in sloping, muddy camps through the capitol city.  More rains are expected next month.  Ansel Herz, Port au Prince, Haiti.
In other news, Haiti has received another financial boost:  The Inter-American Development Bank has agreed to offer debt forgiveness on about 40% of the 1.2 billion dollars the country owes.
FEATURES
Obama signs health care reform into law
Today President Obama signed the health care bill into law. The legislation is expected to bring health care to millions of uninsured Americans, but it also may bring more money to students struggling to pay for college. FSRN's Karen Miller has more.
Treasury secretary testifies on housing finance reform
Treasury Secretary Tim Geithner testified before congress today in what he called the beginning of the next phase of reform for the housing finance system. The focus of the House Financial Services Committee hearing was on the future of mortgage giants Fannie Mae and Freddie Mac. Both mortgage lenders were taken over by the federal government in 2008 and so far, the government has put in nearly $130 billion to keep them from collapsing.
Committee chairperson, Representative Barney Frank.

"The goal of this committee will be to, I hope, come out with legislation that does both of those jobs: winds down Fannie Mae and Freddie Mac and appropriately puts the government in the places where it should be and leaves room for the private sector where the government shouldn't."
Much of the hearing focused on the role the government should play in oversight and how much should be run by the private sector.
Geithner's testimony began by recounting the mistakes of oversight in the past, but was soon pressed by Alabama Republican Representative Spencer Bachus, who questioned the government's role in the private market.
Sec. Geithner: We can at least agree that we should not recreate that fatal mix of public and private shareholders in the same institution.
Rep. Bachus: But you know, I think that as long as you have a government entity competing with the private market, you subsidize them in any way, it's unfair competition, and I think it crowds out the private market and I think we've seen the result of that.
Sec. Geithner: Well, again, at the heart of this debate will be to think about what is the appropriate role for the government in providing some form of guarantees to assure more stable flows of housing finance and what role should the private market face. That's the fundamental question we face and we should take a fresh, cold look at that and that's going to be critical to reach consensus on before we figure out what that transition period should be to that new regime.
Geithner said it would be several months before the Obama Administration releases a plan. Meanwhile, officials plan to publish a list of questions for public comment next month.
Private contractors vie for billion-dollar deal to train Afghan police
In Afghanistan, an effective national police force could be key to maintaining peace throughout the country and in supporting a withdrawl of US forces, scheduled to begin the middle of next year. But after eight years, the national police force remains understaffed, undertrained and poorly equipped. Now, a billion dollar contract for private US firms to train Afghan police officers is bringing attention to the failed US policy.
Journalist Pratap Chatterjee's latest article is "Policing Afghanistan: How Afghan Police Training Became a Trainwreck." He is also the author of Iraq, Inc and Halliburton's Army, which has just been released in paperback. And he joins us now from Syria.
To read Chatterjee's article on tomdisptach.com: http://www.tomdispatch.com/archive/175220/
Israel's Netanyahu visits Washington as tension over construction simmers
Israeli Prime Minister Benjamin Netanyahu is in Washington this week attending the annual policy conference for the pro-Israel lobbying group, the American Israeli Public Affairs Committee.  The visit comes after Israel's announcement to build 1600 Jewish housing units on Palestinian land in East Jerusalem sparked tension between the two countries. Secretary of State Hillary Clinton and the Obama administration have been critical of the plan despite calls from Israeli officials and pro-Israeli activists for support.  FSRN's Matt Pearson reports.
Texas refuses DNA testing, readies for controversial execution
Texas, which remains the busiest death row in the United States, is set to execute another prisoner tomorrow evening. But like recent high profile cases where investigators have found evidence of wrongful conviction, this case is also attracting attention. The prisoner, Hank Skinner, has maintained his innocence and requested DNA testing. But the state has refused. From Houston, Rachel Clarke has more.