March 25, 2010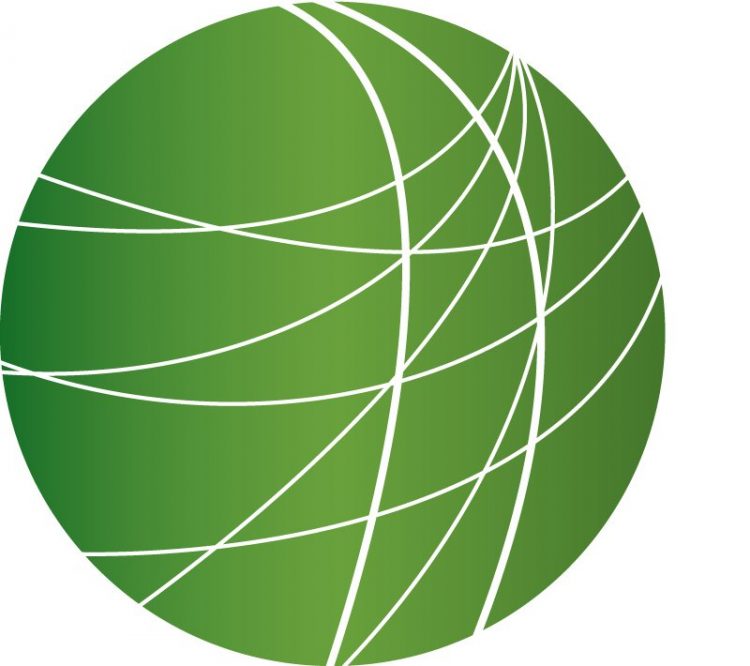 Defense department changes Don't Ask, Don't Tell
Debate over healthcare reform continues, legislation goes back to house
Senate examines youth suicide among Native Americans
Conservative school board removes minority figures in textbooks
Community activists struggle against gentrification in Harlem
Mumia Abu-Jamal: A glitch without a hitch
HEADLINES
Pakistani Bombing kills 61/US and Pakistan hold talks in DC
Pakistani military air strikes near the Afghan border have killed at least 61 people.  The Pakistani military says that all those killed were militants; a claim that could not be confirmed by the media. One attack hit a seminary, mosque, and school where militants were allegedly meeting.
Meanwhile, the US and Pakistan have wrapped up 2 days of talks in Washington about military issues and civilian nuclear cooperation.  The high level talks included Secretary of state Hillary Clinton and the head of Pakistan's army. On the nuclear front, no agreements were reached; Pakistan is pursuing a similar nuclear deal that India has with the US, seeking a nuclear reactor used to generate electricity.   Foreign Minister Shah Mehmood Qureshi said Wednesday he was satisfied with the talks, and he's hopeful a productive partnership will emerge between the US and Pakistan.
"Such a partnership is important because Pakistan is a pivotal state, with over 170 million people, rich in human and natural endowment, full of huge and untapped natural and energy resources, awaiting extraction, strategically located at the cross roads of south Asia, central Asia and the middle east, and representing a moderate and democratic voice in the Islamic world."
2 bombs go off as protests continue in Bangkok
As protests continue in Bangkok, 2 bombs have exploded near government buildings. No injuries were reported, but the latest of 8 explosions have helped fuel the continuation of a massive military presence in Thailand's capital.  Tens of thousands of largely peaceful red-shirted demonstrators have been calling for new elections, to replace what they say is an illegitimate government that came to power soon after a 2006 military coup.  A street parade last week brought out 65 thousand people; organizers are planning an even bigger rally this Saturday in an attempt to shut down the capital city. Several opposition lawmakers have boycotted parliament, in protest of the heavy military presence in the streets, and razor wire constructed round the government building.  The government blames the protestors for the explosions, while the red-shirts say they are part of an effort to discredit the demonstrations and the movement behind them.
UN Human Rights Council calls on Israel to pay reparations to Palestinians
The UN Human Rights council has approved a resolution calling on Israel to pay reparations to Palestinians for loss and damages suffered during the 2009 Cast-Lead invasion of the Gaza strip.  The resolution was approved 29 to 6; the Human Rights Council also approved resolutions asking the Red Cross to investigate Israel's use of white phosphorous, and condemning Israeli settlements in the occupied Palestinians territories
Zamir Akram is the Pakistani representative to the UN Human Rights Council.
"The operative paragraphs welcome the international community's reaffirmation that settlements, the separation barriers were built on occupied lands, demolition of homes and evictions are illegal under international law and constitute an obstacle to the peace and threaten to make a two state solution impossible. Condemns and deplores the new Israeli announcements on the construction of new settlements including in and around occupied East Jerusalem particularly the recent announcement to build 1,600 new units in East Jerusalem and calls upon the government of Israel to immediately reverse its decision."
The resolution singles out controversial plans for 1,600 new units to be built in East Jerusalem. The US representative to the body said although the US government is against continued Israeli settlements the resolution was one-sided.
Supreme Court stays execution of Texas death row inmate
US Supreme Court stopped the scheduled execution of Texas death row inmate Hank Skinner less than an hour before he was scheduled to be killed by lethal injection.  From Houston, Rachel Clarke reports.
Abolition activists in Texas last night had cause for celebration.   Among those outside the Walls Unit moments after the high court's decision, Texas Death Penalty Abolition Movement's

"We're here in Huntsville today, not to protest an execution, but to celebrate because your death machines is shut down for the day!"
Skinner has been on death row for 15 years. Convicted in the 1993 slayings of his then girlfriend and her two sons, he's has maintained his innocence.  The state of Texas has refused to allow DNA testing which could implicate a different person in the murders, even when outside parties offered to pay for the tests.  While the high court ruled last year that inmates were not automatically entitled to post-conviction DNA testing, they have yet to make a specific ruling in a capital case.  It's unclear whether or not the Supreme Court will take up Skinner's appeal, but the stay will be in effect until they decide.  For Free Speech Radio News, Rachel Clarke, Houston.
Legalization of marijuana will be on California ballot
The legalization of marijuana will be on this November's ballot in California.  The submission of more than 500 thousand signatures on Wednesday put the measure well over the required number to put the issue before voters.  The initiative would allow adults over 21 years old to posses up to an ounce of marijuana, and to grow up to 25 square feet of plants in their home.  Early polls show the measure has a chance of passing, which would put California in conflict with federal law, as is the case with medical marijuana laws.
FEATURES
Defense department changes Don't Ask, Don't Tell
Defense Secretary Robert Gates approved changes to the enforcement of the Don't Ask, Don't Tell policy today. The revised guidelines, he said, "provide a greater measure of common sense and common decency." The controversial law bars openly gay and lesbian people from serving in the military. At a press briefing today, Gates explained the new rules, which would make it more difficult to discharge a person for being gay.

"We will revise what constitutes. . . to harm the service member."
Another change will require a high-ranking officer in order to open investigations into LGBT military members. Gates said under the final change, military members can expect a great degree of confidentiality.

"Finally certain categories . . . existing department of defense policies"
Barack Obama called for a repeal of Don't Ask, Don't Tell during his presidential campaign, but many gay rights groups have criticized the slow pace in changing the law. The new guidelines announced today are effective immediately, but Gates reiterated that only Congress can repeal Don't Ask, Don't Tell. However, some military law experts say President Obama, as commander in chief, could issue an executive order that would stop the firing of military members for sexual orientation. Since the law was enacted in 1993, thousands have been fired from the military for being gay, including more than 700 intelligence experts.
Earlier this year, Gates announced a one-year review of how to implement a repeal of Don't Ask Don't Tell. A final report is expected later this year.
Debate over healthcare reform continues, legislation goes back to house
Congress has moved one step closer to completing health care reform. The Senate passed changes to bill. Because of special rules under the reconciliation budget process, minor changes were made and so it must go back to the House of Representatives. As FSRN's Leigh Ann Caldwell reports, the debate is not over. Proponents will continue to sell the legislation to the American public and the critics promise to be vocal.
Senate examines youth suicide among Native Americans
Today the Senate Committee on Indian affairs held a hearing on preventing teen suicide in Indian country. According to the Center for Disease Control, suicide is the second leading cause of death for American Indian and Alaska Native youth. The new health care reform bill signed Tuesday by President Obama will provide some additional funds for youth suicide prevention programs; but those who testified at the hearing Thursday say in order for any programs to work, they would have to look at the unique history and culture of Native American people.  FSRN's Karen Miller has more.
Conservative school board removes minority figures in textbooks
Every ten years the Texas State Board of Education revises the social studies text books used in public schools. Board members vote on which historical figures will make it into the new textbooks. But as Dolores M. Bernal reports, powerful conservatives make up most of the Board and have already tried to remove minority figures like Cesar Chavez and Thurgood Marshall and add more conservative figures to school curriculum.
Community activists struggle against gentrification in Harlem
For the past six years in New York, a group made up mostly of Mexican immigrants has been challenging slumlord conditions and gentrification in East Harlem.  The group is called Movement for Justice in El Barrio and part of their grassroots organizing has been to connect with communities across the globe who are struggling with the same issues of displacement.  The group recently brought together community activists from across the city who are fighting gentrification. Participants from South Africa, Mexico and Haiti also joined the gathering.  FSRN reporter Andalusia Knoll asked attendees about their struggle for dignity and how displacement affects them.
Vox populi
We just heard from Maria Mercado, Nellie Bailey, Josephina Salazar, Dahoud  Andre, Paula Serrano, and Javier Genao reflecting on displacement in New York, Mexico and Haiti.   This segment was produced and recorded by Andalusia Knoll.
Mumia Abu-Jamal: A glitch without a hitch
Mumia Abu-Jamal is an award-winning journalist who chronicles the human condition. He has been a resident of Pennsylvania's death row for twenty-five years. Writing from his solitary confinement cell his essays have reached a worldwide audience. His books "Live From Death Row", "Death Blossoms", "All Things Censored", "Faith of Our Fathers" and the recently released "We Want Freedom" have sold over 150,000 copies and been translated into nine languages. His 1982-murder trial and subsequent conviction have been the subject of great debate.