March 26, 2010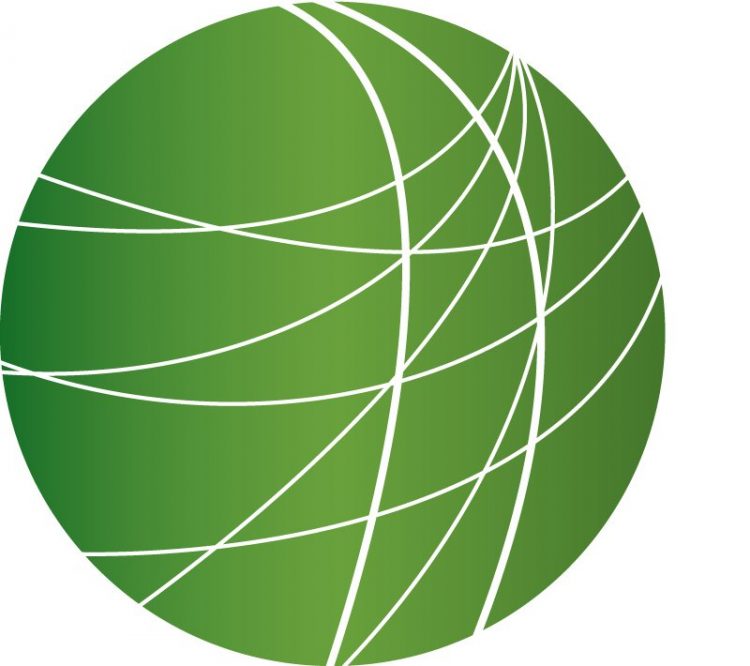 Health care passes final legislative hurdle, but legal challenges ahead
US and Russia reach deal to reduce nuclear weapons
New reports reveal Pope's oversight role in sexual abuse of children
Germans draw attention to inequality in pay, work discrimination for women
New Yorkers fight to preserve community gardens
Download Audio
HEADLINES
Former Prime Minister Allawai's bloc wins majority in Iraq elections 
In a very tight race with a surprising outcome, final results in Iraq's elections are in and former prime Minster Ayad Allawi's secular Shi'ite coalition has won a small majority of 3 seats over those taken by incumbent Prime Minister Nouri al-Maliki's bloc.
Maliki is already calling for a recount – as were his supporters earlier today – even before the results were officially announced. The nation's electoral commission said this week that a manual recount is not possible. Today, The UN called the elections credible and called for acceptance of the results.
Dozens of felons walk out of jail in Mexico 
A report on bribery practices in Mexico released by the non-profit association TRACE International has found that authorities account for 85 percent of the country's reported bribery demands – with Mexican police officers the most frequent offenders.  Official corruption is suspected behind a major jailbreak near the northeastern border city of Matamoros. Shannon Young has more.
The 41 inmates simply walked through the front doors of the high-security prison to waiting vehicles. Most were in prison for federal crimes. Two guards disappeared along with the inmates. The prison's director has been fired and all 200 staffers are under investigation. Most of the escaped inmates allegedly have ties to organized crime. Their jailbreak comes at a time when the Gulf Cartel is said to be battling its former enforcement wing, The Zetas, for control of valuable drug trafficking territory in northeastern Mexico. The warfare has included heavy intimidation of the press in the region, resulting in very little on-the-ground coverage outside of posts on social networking sites.  North of the border, the Department of Justice says that Mexican cartel activity has expanded to every region of the US and the tonnage of drugs trafficked has increased despite a 1.4 billion dollar military aid package aimed at reducing supply. Shannon Young, FSRN, Mexico.
Treasury announces new help for homeowners facing foreclosure 
The Treasury Department published a new strategy today designed to help unemployed homeowners stay in their homes. The program is multi-pronged. For unemployed homeowners, lenders are required to keep payments no higher than 31 percent of monthly income – even if that income is derived from unemployment insurance. The program also would allow some jobless borrowers to skip payments. No new taxes are proposed to fund the program – all federal funds will come from those already allocated under TARP. The program also offers numerous incentives for private lenders to give mortgage holders a break – like forgiving part of the principle, avoiding foreclosures by encouraging short sales, and modifying second mortgages. In an effort to address the growing number of borrowers who are underwater – or owe more on their homes that the structures are worth – the initiative directs the Federal Housing Administration — or FHA – to refinance. To qualify – borrowers must be up to date on their payments. The programs will be rolled out in the next six months.
Tritium leak fixed at Vermont nuclear plant 
Entergy Corporation announced yesterday that it has fixed the leak of radioactive tritium at its Vermont Yankee nuclear power plant. From Montpelier, Carl Etnier reports.
Tritium from the leak at one of the oldest nuclear plants in the country was reported in groundwater at the site on January 7. Vermont Yankee engineers say the leakage came from pipes inside an underground tunnel. Last month, the Vermont Senate voted to block Entergy's bid to keep the 38-year-old reactor running another 20 years past its scheduled 2012 closing date. Many senators cited the radioactive leak and their lack of confidence in plant management, who last year told regulators that the plant had no underground pipes containing radionuclides. The Nuclear Regulatory Commission says that tritium has leaked at 27 nuclear plants. They are revisiting their policy of permitting un-inspectable underground pipes to carry radionuclides. Carl Etnier, FSRN, Montpelier, Vermont.
South Korean navy ship sinks, dozens of sailors may be dead
A South Korean naval vessel has sunk off the coast near North Korea. More than 100 staff were aboard the ship – 46 remain unaccounted for. An explosion was reported near the ship's stern just before it began taking on water – its cause remains unclear.
Somali officials demolish shantytown
Somali authorities continued destroying makeshift dwellings near Mogadishu's main airport today. Residents of the area were notified of the plan to tear down their homes on Wednesday. Despite their protests, the demolitions, which affect nearly 1,000 people and 500 houses, started on Thursday. Mogadishu's mayor ordered hundreds of government soldiers to begin the raid, claiming people linked with the Al-Qaida linked Islamist rebel group Al Shabab were hiding in the area.
Bulldozers and workers with axes and sledge hammers demolished dozens of shantys yesterday. The government claims these houses, made of corrugated iron sheets and  tree branches covered with plastic sheets, pose a security threat to the Mogadishu's international airport.  Residents left homeless spent the night in the open and on the rubble of their razed homes.  Abdullahi Hassan lost his home in the raid

"The mayor gave this harsh order to demolish our homes, and this is disheartening — it would be better to discharge us into the sea. We can't accept this, but we do ask that they give us alternative shelter"
The shantytown, just 100 yards from the fence of the airport, was the former base of the Somali air force.
FEATURES
Health care passes final legislative hurdle, but legal challenges ahead
The legislative debate over health care is finally over. The House passed the Senate's final version of the bill Thursday evening with a slightly larger majority than last time, with a vote of 220 to 207. Nancy Pelosi signed the bill Friday morning, sending it to the president for his signature. She said this version was even better than the version the House passed Sunday night.

"More affordable for the middle class, more fairness to the states, more accountability for the insurance companies."
But health reform opponents around the country say that this fight isn't over yet. Angry activists have targeted Congressional Democrats with vandalism and death threats. And, in the legal arena, attorneys general from around the country are gearing up for a constitutional battle over the reform. FSRN's Tanya Snyder has the story.
US and Russia reach deal to reduce nuclear weapons
After speaking to Russian President Dmitry Medvedev by phone this morning, US President Barack Obama announced the two countries have reached an agreement on nuclear arms reductions after a year of intense negotiations. He called it the most comprehensive arms control deal in two decades.
"Broadly speaking the new START treaty makes progress in several areas. It cuts by about a third the nuclear weapons that the United States and Russia will deploy. It significantly reduces missiles and launchers, it puts in place a strong and effective verification regime and it maintains the flexibility that we need to protect in advance our national security and guarantee our unwavering support to the security of our allies. With this agreement, the United States and Russia, the two largest nuclear powers in the world also send a clear signal that we intend to lead by upholding our own commitments under the nuclear non-proliferation treaty we strengthen our global efforts to stop the spread of these weapons and to ensure that other nations meet their own responsibilities."
Secretary of State Hillary Clinton, Defense Secretary Robert Gates and Joint Chiefs of Staff Chair Mike Mullen joined the President at the White House for the announcement. Clinton said this was a significant step forward in relations with Russia.
"Now we will continue to have disagreements with our Russian friends but this treaty is an example of deep and substantive cooperation on a matter of vital importance. And more broadly, it shows that patient, principled diplomacy can advance our national interests by producing real results. In this case, results that are good for us, good for Russia and good for global security and stability."
Clinton said the new START agreement demonstrates the US commitment to disarm under the Non-Proliferation Treaty. However, Defense Secretary Robert Gates said the US will continue to have a strong nuclear arsenal.
"The reductions in this treaty will not affect the strength of our nuclear triad. Nor does this treaty limit plans to protect the United States and our allies by improving and deploying missile defense systems."
In addition to the US, both Russia and China have a nuclear triad, which consists of strategic bombers, land-based missiles and ballistic missile submarines. While many peace groups, both in the US and overseas, want to see more dramatic reductions – and even abolition of nuclear weapons – Gates said that's unrealistic for the time being.
"In terms of going to zero nuclear weapons, the President has been very realistic, in terms of, when he originally discussed this, perhaps not in his lifetime. And we realize that other countries have substantial numbers of nuclear weapons, others are attempting to develop them, so we will do this in a realistic way. But what this treaty does and some of the other steps trying to get control of fissile material, the non-proliferation treaty and so on, are concrete steps to move in that direction but I don't think anyone expects us to come anywhere close to zero nuclear weapons anytime soon."
Currently the two countries possess 90% of the world's nuclear weapons, according to White House officials. Under the new START agreement, the US and Russia will decrease strategic nuclear weapons from 2200 to 1550. The countries would also cap the number of armed launchers, like intercontinental ballistic missiles and subs, to 800. Presidents Obama and Medvedev are scheduled to sign the agreement in Prague April 8th. The US Senate and Russian Duma will also need to ratify the measure.
New reports reveal Pope's oversight role in sexual abuse of children
New information made public this week shows a more detailed role that Pope Benedict had in the Catholic Church's inaction against abusive priests. According to church files cited by the New York Times, Pope Benedict, who was head of the Vatican's office on sex abuse cases in the 1990s, did not act to investigate a priest who is believed to have molested 200 children between 1950-1974 at a school for the deaf in Wisconsin. The new information follows the resignation of an Irish bishop this week over his failure to report abusive priests.
We're joined by Jason Berry is an author and documentary film producer, who has been investigating abuse in the Catholic Church for two decades. His book, Vows of Silence, is the subject of a film documentary he produced in 2008.
Germans draw attention to inequality in pay, work discrimination for women
In Berlin today, women took to the streets to demand equal wages. According to government statistics,
women in Germany earn on average 23 percent less than their male colleagues. And at the executive level, women hold less than eight per cent of board seats. Today – on the third annual Equal Pay Day – women and men are drawing attention to what they're calling a lack of government support and outright discrimination in the workplace. FSRN'S Cinnamon Nippard has more.
New Yorkers fight to preserve community gardens
In New York City, a legacy from its last fiscal crisis in the 1970s was the reclaiming of abandoned lots to create community gardens.  Those gardens created an oasis of calm from city life and were the efforts of hundreds of Latinos and African Americans across the city.  The gardens were always vulnerable to City administrators offering them for development but a legal agreement between New York's Attorney General and Mayor Bloomberg in 2002 halted those ambitions.  The agreement will sunset this Fall, but activists are fighting to extend it. Rebecca Myles reports.