March 29, 2010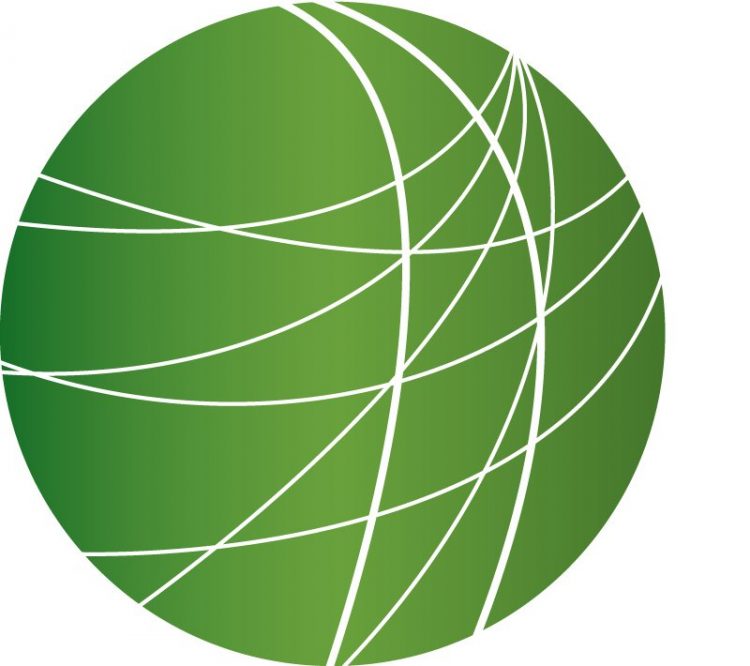 Obama visits Afghanistan as US prepares for second major offensive
Violence in Ciudad Juarez closes business, forces residents to flee
New information on attacks in Democratic Republic of Congo points to LRA
Push for reform on prisoner counting addresses voting districts, funding
Rise in elderly homelessness to exceed current services
HEADLINES
Miners trapped in China coal shaft
Rescue efforts are ongoing in northern China where more than 150 miners were trapped by a flood in a shaft. The workers at the coal mine in Shanxi province are largely migrant labor – more than 100 were able to escape the mine. China's mines are the most dangerous in the world – thousands of workers die in them each year.
Rio Tinto executives sentenced and fined 
In Shanghai – an executive with Australian mining giant Rio Tinto was sentenced to 10 years in jail for corruption and industrial espionage. From Beijing, Shuk-Wah Chung has more.
A Shanghai court sentenced to ten years in jail for accepting $13 million worth of bribes and stealing trade secrets. His three Chinese colleagues, Wang Yong, Liu Caikui and Ge Minqiang, were sentenced to jail terms between 7 and 14 years.  Between them, they were fined nearly 1 million dollars. Rio Tinto has sacked the four executives and said, "They engaged in deplorable behavior" against their strong ethical culture. Mr Hu and his colleagues all admitted taking bribes from private steel mills. In exchange they would provide regular supplies of iron ore at prices better than state-run mills. It's been a long and drawn out process for the mining company. Since July last year when the men were arrested, much of the case was kept hidden. During the trial hearing last week, only a couple of reporters from select Chinese state outlets were allowed in. Australia's Foreign Affairs Minister Stephen Smith says Mr Hu's 10-year sentence was "very tough," but says he does not think the case will affect Australia's relationship with China. Shuk-Wah Chung, FSRN, Beijing.
Chinese human rights lawyer reappears mysteriously
A prominent Chinese human rights lawyer who disappeared more than a year ago has made contact with his family.  Gao Zhisheng disappeared after being detained by authorities in February of last year – Chinese officials have been cagey regarding his whereabouts. In brief telephone calls over the weekend – Gao said that he has been in Xianjiang Province for some months – but human rights advocates remain very concerned about his safety.
Recess appointments raise hackles among both left and right
Groups on the left and right are criticizing President Obama's recess appointments. The US Chamber of Commerce cried foul today over the appointment of Craig Becker to the National Labor Relations Board – business interests and Republican lawmakers oppose Becker – they say he will work to make it easier for workers to unionize. And, the Center for Biological Diversity called the appointment of Dr. Islam Siddiqui as chief agricultural negotiator in the office of the U.S. trade representative a "step backward." They cite his tenure as a lobbyist for the pesticide industry as evidence of their concern.  One name not on the list of 15 recess appointments: Dawn Johnson. Johnson has been pegged to lead the Official of Legal Council at the Justice Department – but has faced opposition due to her positions on reproductive rights and civil liberties issues.
US cities react to Moscow metro blasts that kill 39
Mass transit systems around the country are reacting to the suicide bombings in Moscow's subway this morning that killed at least 39 people. The two blasts came within an hour of each other during the morning rush. The first blast was detonated under the Federal Security Service – formerly known as the KGB. The second blast was at a station just four stops away. No one has claimed responsibility for the attacks. Transit authorities in Atlanta, NY and Washington DC all amped up security today – while other metropolitan areas deemed their existing security sufficient.
FARC frees hostage; says another to follow tomorrow
A Colombian soldier held for almost a year by the Revolutionary Armed Forces of Colombia — FARC – was freed yesterday. UN Radio's Gerry Adams reports.
The FARC handed Private Josea Daniel Calvo over in a rural area of Meta on Sunday afternoon. Calvo has been reunited with his family. The FARC guerrillas have announced that another soldier, Corporal Pablo Emilio Moncayo will be released on 30 March. The Red Cross says that in its capacity as a neutral, impartial and independent humanitarian organization it will continue to seek every possible means of securing the rapid release of additional hostages and other detained persons. Gerry Adams, United Nations.
Militia members charged with sedition and weapons offenses
Nine members of a Christian militia group based in Michigan were charged today with sedition and weapons charges. They are accused of plotting to kill law enforcement officers – and then plant roadside bombs along their funeral route. Eight of the defendants were arrested over the weekend in a three state operation – one remains at large. The nine are members of Hetaree   — authorities describe the group as an anti-government extremist organization which advocates violence against local, state and federal law enforcement.
Increased tension along the Gaza border, Arab leaders hold summit 
Israeli Defense Minister Ehud Barak said today that any increase in conflict along the Gaza border will be dealt with harshly. His remarks follow violent clashes last Friday – 2 Israeli soldiers and at least 2 Palestinians were killed. Israeli officials say that the violence began when troops spotted two Hamas members planting bombs along the fence; Hamas says they were defending themselves.  Israeli tanks moved into Gaza overnight – they have since retreated. And leader of the Arab League nations met in closed door sessions over the weekend – they were unable to reach accord on peace talks – with Palestinian Authority President Mahmoud Abbas directly refusing to participate until settlement construction ceases.
FEATURES
Obama visits Afghanistan as US prepares for second major offensive
President Obama returned to Washington today after a surprise trip to Afghanistan. He warned Afghan President Hamid Karzai against corruption plaguing the political system and propping up the drug trade. He also met with US and NATO troops stationed there. His visit comes as western forces are preparing for a second major offensive this year. This time in the urban center of Kandahar. FSRN's Leigh Ann Caldwell reports.
Violence in Ciudad Juarez closes business, forces residents to flee
In Mexico, Chihuaua state police announced the arrest of a suspect in the killing earlier this month of three people connected to the US consulate in Ciudad Juarez. The city has become an increasingly dangerous place – about six people a day are murdered. On Sunday, police found five bodies lined up and shot to death on a rural road outside the city.The violence between rival drug cartels has caused people to abandon their homes, close their businesses and flee across the border. From El Paso, Texas, FSRN's Dolores M. Bernal brings us this report.
New information on attacks in Democratic Republic of Congo points to LRA
In the Democratic Republic of Congo, a rebel group has killed more than 300 civilians and abducted 250 others, including 80 children. That's according to new information from Human Rights Watch, who sent investigators to the country last month. The four days of killing took place in December 2009 and until now had been unknown outside the region. Congolese and western leaders have sought to portray the rebel group, the Lord's Resistance Army, as waning, but the documented attacks point to a different reality for civilians on the ground – one in which the LRA is organized and active and where residents, especially in rural areas, are still unsafe. Today the LRA denied responsibility, instead blaming the Ugandan military for the killings.
We're joined by Jon Elliott. He's the Africa advocacy director for Human Rights Watch.
For the HRW report, "Trail of Death: LRA Atrocities in Northeast Congo:"  http://www.hrw.org/en/news/2010/03/28/dr-congo-lord-s-resistance-army-ra…
Push for reform on counting prisoners addresses voting districts, funding
A number of States are considering laws to change how prison inmates are counted in voter districts.  Advocates say the current system shifts political representation and diverts much-needed funds outside of prisoners' home districts. In New York, a coalition of prisoner rights groups and lawmakers are pushing a bill that could change the way prisoners are counted. Supporters say it could reform decades of inequality. Rebecca Myles has more.
Rise in elderly homelessness to exceed current services
The elderly homelessness population could increase by a third in ten years and more than double by 2050. That's according to the National Alliance to End Homelessness, which announced the projections today. Nan Roman is president of the Alliance. At a teleconference, she told reporters that elderly homelessness has traditionally been low, but that could change with the aging baby boomer generation.
"This increase in elderly homelessness has huge implications for society. Homeless people in general have high publicly supported health care costs because of their poor living conditions and housing instability. And, of course, this will be significantly ramped up if more homeless people are elderly and have higher health care needs."
As a result, shelters need to change emphasis to meet the needs of the elderly, said Roman. The study points to public housing assistance programs, such as Section 8 project based housing and Section 515 for rural residents. Together, 50 percent of the two program's units are occupied by the elderly.
But William Sermons the Director of Research for the study, said current services do not meet the increasing need.