April 12, 2010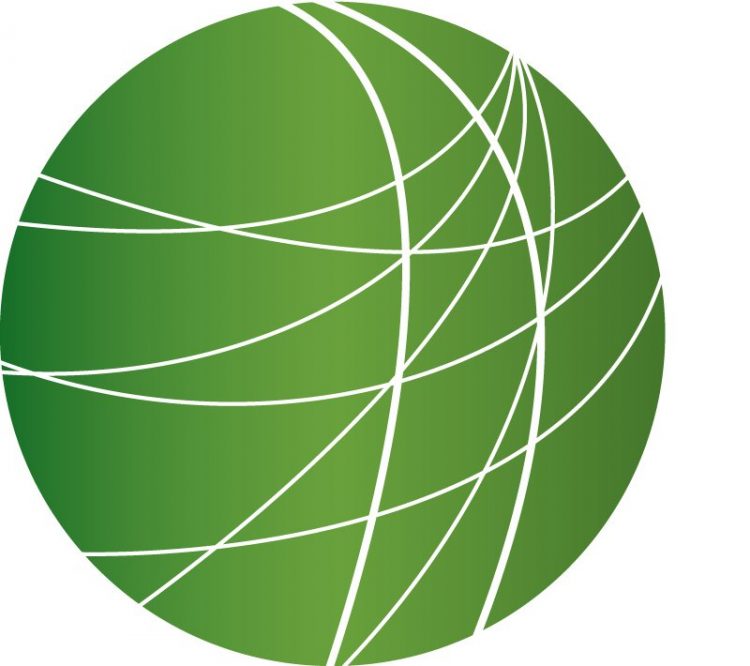 In Thailand protesters killed in clashes with police as pressure mounts on prime minister
Voters in Sudan head to polls as election commission extends voting period
World leaders gather in Washington for nuclear security summit
Rights groups call for reform of Iraq media regulations
Activists say social security payments denied to same sex couples
HEADLINES
NATO forces fire on bus, kill civilians
Weeks before a Marjah-style  NATO offensive is to take place in Kanahar, civilian casualties, protests and an attack on an Afghan intelligence building shake the capital city. Asma Nemati reports.
In the early hours of the morning, NATO-led troops opened fire on a bus full of civilians today in Kandahar city, killing four civilians – including at least one woman and a child – and injuring 18 others.  More than 200 people took to the streets soon after the incident to protest the loss of innocent lives. They blocked the road with burning tires, chanting "death to America." Following the shootings, three armed Taliban fighters wearing suicide vests attacked the National Directorate of Security – or NDS – which houses the Afghan government's spy agency. At least one of the bombers was able to detonate his explosives while two others were killed after an exchange of fire with security forces. A civilian and two intelligence agents were injured in the attack. News of the civilian casualties comes at a time when NATO forces are hoping to gain public support for a major offensive in Kandahar – the largest city in southern Afghanistan. Asma Nemati, FSRN, Kabul.

Hospital aid workers arrested in Helmand Province
An official with an Italian humanitarian group says nine aid workers at a hospital it operates in Helmand province were detained over the weekend to silence them. The group Emergency operates a medical facility in Lashkar-gah and, according to their website, delivers services to victims of war and landmines. These services are provided without regard to which side the injured may be on. War surgeon and founder Gino Strada accused the Afghan government today of effectively kidnapping its staff to force the group to leave the region. The nine were arrested Saturday and accused of colluding with the Taliban and plotting to assassinate a local Afghan Governor. Local resident protested on Sunday – chanting "Death to the Emergency Hospital." Explosives and other components of suicide vests were discovered during a search of the hospital. Emergency has been highly critical of President Karzai and NATO actions in the region.
US Senate – will they end stand-off on jobless benefits? 
The US Senate is set to vote Monday late this afternoon/ on whether to end a stale mate over extending several financial aid programs for those without jobs. 200,000 people in the US lost emergency unemployment benefits last week after Republicans objected to passing a temporary measure to continue aid for a few weeks without paying for it up front.  Laid-off Americans also lost help paying high cost premiums to keep health care coverage through Cobra, and the National Flood Insurance program elapsed, leaving many homeowners living in flood plains at risk. Democrats will need at least one Republican to join them to force action on the emergency extension measure.
Holocaust Remembrance Day
Sirens wailed in Israel while the nation came to a standstill as a moment of silence was observed in remembrance of some 6 million Jews killed. People with disabilities, homosexuals, Roma and many Soviet civilians and prisoners of war were among the groups Adolf Hitler's Nazi's sought to exterminate.

Mexican officials meet over Drug War – US Consulate attacked
Mexican senate leaders and cabinet officials are holding a closed door meeting this afternoon to discuss the administration's Drug War strategy. Shannon Young has more.
The high level meeting comes after yet another bloody weekend in Mexico. Eight people died in drug-related violence in the border state of Tamaulipas and an explosive device was thrown at the US consulate in the city of Nuevo Laredo. The consulate in Nuevo Laredo remains closed to the public TODAY as part of the ongoing investigation.
Mexican states immediately south of Texas have been experiencing a surge in drug-related violence as the Gulf Cartel battles with its former enforcement wing, The Zetas for control of strategic territory. Thousands marched Sunday in the cities of Tampico and Monterrey calling to an end to the violence. Meanwhile, the vicious turf war in Ciudad Juarez may be nearing an end, according to an FBI assessment leaked to the Associated Press. Mexican newspapers are widely citing statements by the FBI spokesperson in El Paso that the majority of drugs passing through Ciudad Juarez now belong to the Sinaloa Cartel. The battle for the Juarez drug route has killed more than 5,000 since 2008. Shannon Young, FSRN, Mexico.
Poles pay respects to late President Kaczynski
Large crowds continued to mass in front of the Polish presidential palace today, paying respect to President Lech Kaczynski and his wife Maria – who were among 97 people killed in a plane accident on Saturday. Interim President Bronislaw Komorowski addressed the nation today – assuring Polish citizens that the government will stay afloat despite the tragedy that also killed dozens of Polish politicians. Komorowski's role is a sensitive one – as he was a candidate in the campaign to replace the late President. He has worked in coalition with all political parties in responding to the crisis. Scheduled elections will now be moved forward – in accordance with Polish constitutional law in the event of the Presidents death.
FEATURES
In Thailand protesters killed in clashes with police as pressure mounts on prime minister
In Thailand today, the country's electoral commission called for Prime Minister Abhisit Vejjajiva's ruling Democrat party to be dissolved after finding that it accepted illegal donations. Although the recommendation must be approved by the attorney general before going to the constitutional court, today's announcement could weaken Vejjajiva's hold on power as some military leaders are now pushing for new elections. Today's move follows a weekend of heightened violence and tensions between the government and the so-called Red Shirt protesters. Ron Corben reports from Bangkok.
Voters in Sudan head to polls as election commission extends voting period
One day after national elections began in Sudan, the country's election commission announced it would extend the three-day voting period until Thursday. The move comes amid reports of voting irregularities, including missing voter registries and delays in opening polling stations in Southern Sudan. Voters are electing a president of both Sudan and the semi-autonomous Southern Sudan, as well as national representatives and local governors. Four of the 12 presidential challengers said they were boycotting the election. Many analysts predict incumbent President Omar al-Bashir to win another term due to the boycotts. Bashir is accused of war crimes in Darfur by the International Criminal Court.
There are about 16 million people registered to vote in Sudan. FSRN spoke to voters in Rumbek about what they've encountered at the polls and their expectations.
Voter 1: "I'm Emmanuel, I'm 23 years old. Actually, I'm a registered voter…According to the rules, there's no way I can vote now because they have no options, there is no Plan B."
Voter 2: "Me, I'm Michael…The one who will be taking care of the people and to bring peace and for the people to have good security and government and prosperity."
Voter 3: "My name is Molouk. I'm 27 years old. We're going to get the right and we're going to get the democracy for our people. Our change is going to come. So we are going to vote now."
These are Sudan's first multi-party elections in more than two decades. Some 14,000 candidates from more than 70 parties are competing. With today's announced extension, voting will now continue until Thursday.
World leaders gather in Washington for nuclear security summit
The Nuclear Security Summit is underway in Washington. Leaders from nearly 50 countries are in attendance to discuss the danger of loose nuclear material. The Obama Administration is calling it the most significant gathering on the issue in decades, but As FSRN's Leigh Ann Caldwell reports, some politically contentious topics aren't likely to be addressed.
Rights groups call for reform of Iraq media regulations
Today, Iraq's prime minister, Nuri Al Maliki accused neighboring countries of meddling in his nation's democratic process. The outcome from the country's March election is still contested. Over the weekend, Al Maliki's State of Law coalition announced that it had evidence of fraud. It trails former Prime Minister Ayad Allawi's Iraqiya alliance by just two seats. Iraqiya has also alleged voting irregularities. The outcome of the election continues to be a battle over public perception, shaped in part by a struggling local media. Before the election, the government's Communication and Media Commission began enforcing strict regulations on journalists. Today, Human Rights Watch sent a letter to the commission. The group said that the regulations fall short of international standards of freedom of expression and called them a threat to the safety of media workers.
Joe Stork is the Deputy Director for the Middle East and North Africa division of Human Rights Watch. And he joins us by mobile phone from Cairo.
Activists say social security payments denied to same sex couples
Gay rights organizations kicked off a new national campaign in Los Angeles over the weekend. The leaders of the campaign say same-sex couples are denied millions of dollars in Social Security benefits each year. FSRN's Dan Fritz files this report.