April 13, 2010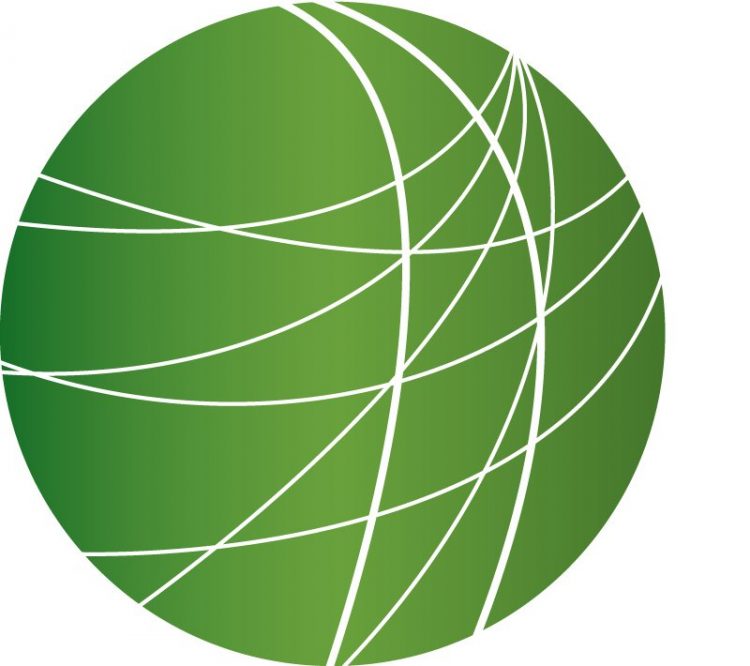 Nuclear Security Summit ends in Washington with progress and further questions
Officials say Washington Mutual's irresponsible practices led to bank's failure
Israeli orders could lead to thousands of deportations from West Bank
New Delhi rickshaw drivers push to preserve pollution-free transportation
University of Wisconsin ends licensing deal with Nike over labor violations
HEADLINES
More than 70 civilians killed by Pakistan's military, 13 more die in US strike
Residents in Northwest Pakistan say that US missile strikes killed 13 civilians last night – Pakistani security officials only admit that four fighters died. And residents in Khyber say as many as 71 civilians were killed by air strikes launched Pakistan's military over the weekend. Despite denials yesterday by Pakistan's Army General Athbar Abbas, a local government official confirmed that Pakistan's air force bombed the home of a village elder on Saturday – when rescuers flocked to site – they struck again. According to an anonymous local official, authorities have already paid compensation – one survivor said he was given 200.00 to make up for the four relatives he lost in the attack.
Rio shantytown razed – residents evicted
The city of Rio de Janeiro is demolishing homes in shantytowns after torrential rains and mudslides killed more than 240 people last week   Natalia Viana has more.
Dozens of residents of Morro do Urubu inhabitants are stunned. They were forcibly evicted from their homes Monday in Morro do Urubu, a favela — or shantytown — considered to be at the highest mudslide risk in Rio de Janeiro. They are living in temporary shelters or with relatives and some claim they were not allowed to even remove their belongings before the demolition began. On Tuesday, the government started the demolition of another 12 hundreds homes at another favela, Complexo do Alemao.  Last week a municipal decree allowed authorities enter homes without consent and order the immediate evacuation of the inhabitants. Officials aim to remove 2,600 families and demolish at least 250 residences in the next two weeks. Families will receive a monthly rent stipend of $235 dollars until they can move into housing provided by the government. Natalia Viana, Sao Paulo, FSRN.
Deposed Kyrgyz leader wants immunity for family, US airbase lease extended
Deposed Kyrgyz President Kurmanbek Bakiyev indicated today that he may be close to officially resigning – but wants security guarantees for both himself and his family. Bakiyev retreated to his country home after last week's revolt during which 83 people died.  The interim administration has assured his security – but acting leader Roza Otunbayeva says there will no immunity for his family, some of whom have been broadly accused of embezzling large sums of government money. Otunbayeva also said today that a pivotal US military base will remain in place – at least for one more year. The current lease expires in July – the Manas base is a central hub for US military action in Afghanistan.
Hundreds of thousands of voters disenfranchised in South Sudan
Sudanese officials say that hundreds of thousands of voters can't cast their ballots in the South. The nation is on day 3 of its first multi-party election in 24 years.  Zack Baddorf reports from Rumbek, Sudan.
Hundreds of thousands of Southern Sudanese have been prevented from voting
due to what the U.S. State Department calls "irregularities" at the polls. Reuters reports turnout in some southern areas is below 10 percent. Washington officials say the Khartoum government should have done more to prepare for the polls. However, the spokesperson was unwilling to judge the legitimacy of the election. Opposition parties have boycotted the presidential race, virtually guaranteeing the President Omar al-Bashir will be elected. He came to power in a 1989 military coup. Sixteen million Sudanese are eligible to cast their ballots. Voting results aren't expected for days after the polls close. Zack Baddorf, FSRN, Rumbek, Sudan.
Nebraska enacts restrictions on abortion
Nebraska's Governor is set to sign a number measures today that will impose major restrictions on women seeking to terminate pregnancies. One would require all women seeking an abortion to have both a physical and a psychological exam. Julie Stauch is the Chief Public Affairs Officer for Planned Parenthood of the Heartland. She says that's already done – but the measure also calls for doctors to tell patients about any and all peer-reviewed research available for more than a year.

"The doctor must now tell you about any possible research that's out there that's been done – whether or not that research has been validated, and it allows for quack research, if you will, to be created to slow the process down."
The other measure would ban all terminations after 20 weeks of gestation. While other state's have such bans, they are based on the notion of fetal viability.Planned Parenthood's Julie Stauch explains that Nebraska's bill is based on the presumption that a fetus at 20 weeks experiences pain.
"The proponents of the fetal pain concept admitted in the testimony that there is no sound research on the validity of fetal pain at any point."
The only exception in Nebraska's late term ban is in the event the mother was near death or at risk of irreversible physical harm.
Biologists say it will take two decades for Great Barrier Reef to recover
A huge coal ship that slammed in to the Great Barrier Reef was re-floated and moved off the coral yesterday. Marine scientists say the reef may take two decades to recover. The total damaged area is nearly 2 miles long. Biologists are particularly concerned about the effects of toxic paint from the ship's hull that was deposited onto the damaged coral – the special coating is designed to stop barnacles from attaching to the ship, and could prevent marine life from regenerating. Environmental assessment of the damage will continue for weeks.
FEATURES
Nuclear Security Summit ends in Washington with progress and further questions
The Nuclear Security Summit concludes in Washington this evening. And there are signs that officials are making progress. China appears to be moving closer to supporting sanctions against Iran. And individual countries have committed to getting rid of their nuclear weapons materials. But now that countries are making promises to dispose of nuclear material, some are asking where it's going to go. FSRN's Leigh Ann Caldwell reports.
Officials say Washington Mutual's irresponsible practices led to bank's failure
Washington Mutual's former CEO Kerry Killinger testified on Capitol Hill today. A Senate committee investigating the roots of the financial crisis heard from Killinger on the role of high-risk home loans. While Killinger says he heeded warnings about subprime loans, some of his subordinates say Killinger and the bank's board continued to pursue irresponsible banking practices that led the US government to seize the 120 year old savings and loan, making it what some are calling the largest bank failure in history. FSRN's Karen Miller has more.
Israeli orders could lead to thousands of deportations from West Bank
In the West Bank, Israeli military orders go into effect today that could enable the deportation of tens of thousands of Palestinians from the region, by designating certain residents as "infiltrators." In a statement, the Israeli Army said the orders would be used to "assure judicial oversight of the extradition process." But Israeli human rights organizations are calling them a violation of international law.
To discuss what these orders will do, we're joined by Jerusalem-based Attorney Elad Cahana, with HaMoked: Center for the Defence of the Individual, an Israeli human rights organization.
Photo by Bismillah Geelani
New Delhi rickshaw drivers push to preserve pollution-free transportation
India's capital, New Delhi, is one of the world's most polluted cities. According to India's ministry of Environment, vehicular pollution contributes nearly 70 percent of the total air pollution in the city. Environmental groups and urban planners have been suggesting non-motorized vehicles like cycle rickshaws to tackle the problem. But the Cycle Rickshaw pullers say the existing transport policy is leading to their gradual eviction from the city. They've launched a campaign demanding more space on Delhi roads. Bismillah Geelani has the story.
University of Wisconsin ends licensing deal with Nike over labor violations
The University of Wisconsin has announced it will end its licensing relationship with the Nike Corporation.  The decision, announced last week, was a result of the company's failure to adequately address labor violations at two Honduran factories. From Madison, JoAnne Powers reports.