April 19, 2010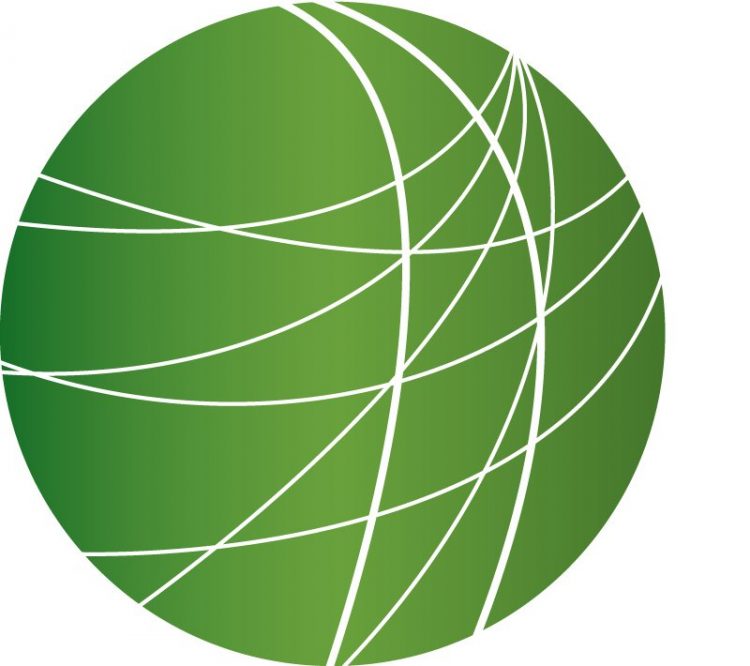 Supreme Court hears case on religious freedom on campus
The SEC lawsuit against Goldman Sachs and accountability on Wall Street

Protests in Bangkok mirror deep divisions in Thai society
Disclosure required for pregnancy centers in Austin
SNCC celebrates 50 years of civil rights struggles
HEADLINES
Two al-Qaeda commanders killed in joint force attack
Authorities in Iraq announced that two high ranking members of al Qaeda were killed yesterday. The men, Abu Omar al-Baghdadi and Abu Ayyub al Masri, were assassinated in a targeted killing conducted by a joint effort of US and Iraqi forces. Prime Minister al-Maliki confirmed their deaths today, and the top US military commander in Iraq called their deaths "potentially the most significant blow to al Qaeda in Iraq since the beginning of the insurgency."
Eight year old among dozens killed in Pakistan, Pak President signs 18th amendment
In Pakistan, at least two dozen people died in separate bombings. An explosion at a high school killed an eight year old boy. The timed device went off during school hours. A short while later, a suicide bomber killed twenty three people at a market. Yesterday, two suicide bombers struck at a camp for internally displaced refugees – as many as 49 people seeking shelter from the violence were killed. Also today in Pakistan, President Zardari officially returned democracy to the nation. He signed the 18th amendment to the constitution – it strips the President of the power to fire the parliament and transfers the power to appoint the chiefs of the military to the Prime Minister.
People's Conference on Climate gets started in Bolivia
At least 15,000 people are in Bolivia for a summit designed to engage the world's poorest citizens in the dialogue about climate change – Jessica Camille Aguirre is there.
Guilty verdict on lesser charge in hate crime death of Ecuadorean immigrant
A jury in New York returned a verdict today in the racially motivated murder of an Ecuadorian Immigrant. Nineteen year old Jeffrey Conroy was found guilty of the lesser charge of manslaughter as a hate crime but acquitted of murder in the 2008 stabbing of Marcelo Lucero. Conroy was also convicted of gang assault and four other attacks on Hispanics. He is one of seven charged in the killing – four others have pleaded guilty to hate crimes – the remaining two are awaiting trial.
Air travel to ease over Europe tomorrow as criticism flies
The blanket no-fly zone in Europe will be incrementally lifted beginning tomorrow – with the sky trisected into no-fly, partial-fly and a full-fly zones depending upon proximity to the Icelandic volcano. European transportation officials held an emergency meeting today and crafted the plan — but there's still fierce debate over the way European governments handled the matter. From London, Naomi Fowler reports.
About 7 million passengers have been stranded by the volcanic ash. There have been winners and losers during the last five days – coach, train and ferry services have had a big boost while British Airways says it's lost around $30 million a day. They're among many airlines who've accused European governments of poor, uncoordinated leadership and unnecessary blanket flying bans. They're angling for governments to pay them compensation, something Prime Minister Gordon Brown has said he'll consider. But the UK is just one among 30 countries which closed or restricted their airspace because of safety fears. This crisis has clarified the extent of British reliance on imported foods from Kenya, the country which may have been hit the hardest. So far, Kenyan farms have laid off 5,000 workers, with the possibility of thousands more losing their jobs. Just one agricultural producer has dumped more than 50-60 tons of fruit and vegetables.
European Union transport ministers will hold video conference talks later today.
Naomi Fowler, FSRN, London.
Wartime contracting hearings:  Chair finds unnecessary risk of fraud and abuse
The US the Commission on Wartime Contracting in Iraq and Afghanistan met again today. Co-Chair Michael Thibault said at the outset that given some 200,000 contractors in Iraq and Afghanistan, it is "astonishing" that "no one at the Defense Department or the Army has a department-wide or theater-wide view of contracts, contracting activity, or the numbers and locations of contractors."

"The result is often unnecessary risk of waste, fraud, abuse and the undermining of our national objectives."
Pentagon officials testified that they are working on better oversight by hiring contract specialists and increasing training. The Commission invited three major contracting firms to testify – one of them, Aegis has said that "time resources and contracting constraints" prevent its attendance.
Former Blackwater bosses indicted on weapons charges 
Last Friday, five former employees of one of the largest defense contracting firms, Xe Services – also known as Blackwater,  were indicted on weapons charges and making false statements in a legal matter. Charges were filed against the companies former President and four other high raking staff in a case that involves the trade of weapons for contracts.
FEATURES
Supreme Court hears case on religious freedom on campus
The Supreme Court today heard oral arguments on whether a university has to recognize a student group whose faith-based policies may limit the participation of gay students. FSRN's Karen Miller has more from Washington DC.
The SEC lawsuit against Goldman Sachs and accountability on Wall Street
The Securities and Exchange Commission has filed a lawsuit against Goldman Sachs accusing the financial firm of deliberately misleading investors in a hedge fund that was allegedly designed to fail. The civil suit states the company helped to set up an investment composed of packages of toxic subprime loans for client and hedge fund manager, John Paulson. Investors lost $1 billion in the scheme. Paulson and his company are not named in the lawsuit.
This is the first time the government has taken legal action against a Wall Street giant since the collapse of the housing market.
Shannon Young spoke with Nomi Prins, former investment banker and author of book It Takes a Pillage: Behind the Bonuses, Bailouts, and Backroom Deals from Washington to Wall Street for more on the substance of the lawsuit and its implications.
Protests in Bangkok mirror deep divisions in Thai society
Political pressure is building again in Thailand amid fears of further clashes between anti-government protestors and the military. There have been few signs of compromise after bloodshed on April 10 left over 20 people dead. As Ron Corben reports from Bangkok there are also growing pro-government rallies reflecting the deep divisions within Thai society.
Disclosure required for pregnancy centers in Austin
Starting today in Austin, Texas; pregnancy centers that do not offer nor refer people for birth control or abortion services will be required to post signs stating so. The unique city ordinance is seen as a step forward by abortion rights advocates…and a violation of religious free speech by opponents. FSRN's Ann Raber has more.
SNCC celebrates 50 years of civil rights struggles
The Student Nonviolent Coordinating Committee celebrated its 50th anniversary over the weekend with around 700 people at Shaw University in Raleigh, North Carolina. FSRN's Lynda-Marie Taurasi was there and files this report.