April 27, 2010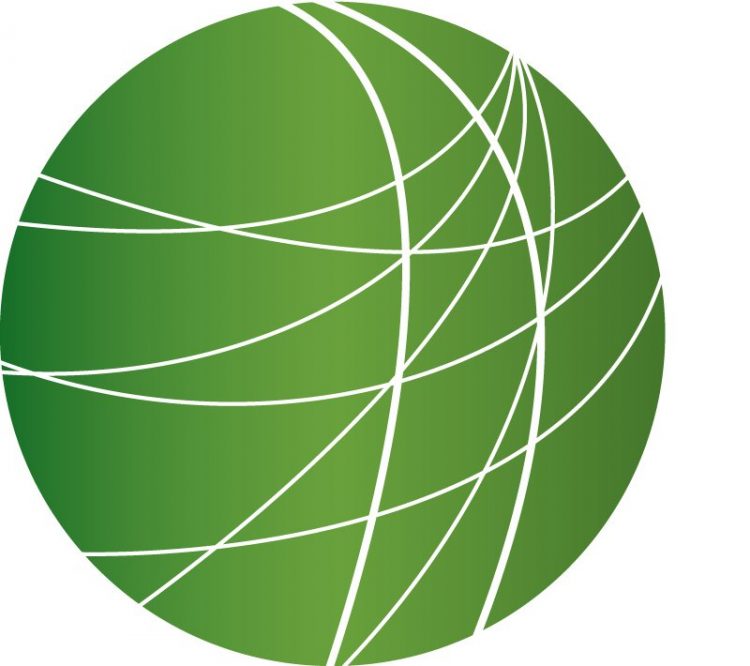 Goldman Sachs execs come under scrutiny at hearing on financial crisis
Students near end of 1,500-mile march for immigrant rights
Military commissions in Guantanamo begin under new rules
Senate takes up mine safety problems
Residents of India use "right to information" laws to fight corruption
HEADLINES
Mexico issues travel advisory; DHS Secy Napolitano testifies about AZ immigration law
Mexico issued a travel advisory today – warning its citizens to act with prudence when visiting Arizona, adding that there is an "adverse political environment for migrant communities and all Mexican visitors." In Washington, DC today, the Secretary of Homeland Security appeared before the Senate Judiciary committee. Janet Napolitano faced questions about Arizona's new immigration law that many say amounts to legalized racial profiling by law enforcement. She said the question of the law's constitutionality is being addressed at the Department of Justice. But she did talk about the impact of immigration laws that place local police officers in immigration authorities' boots.
"I think these kinds of laws are not value added to law enforcement. There's a reason why most law enforcement groups, chiefs of police and the like, oppose them which is the undue barrier it puts between crime victims – human trafficking victims for example – a growing problem that we are trying to deal with in the US – and law enforcement so constitutional or not, there are some real law enforcement reasons that laws like that are misguided."
DC coalition calls on Police Chief to cancel Secure Communities
Also in DC today, another immigration program that links local law enforcement and immigration officials is about to go online. A coalition opposed to the program called on the DC Police Chief to shelve it – Renee Feltz was there.
"This is not backwards Arizona; this is Washington, DC — the capital of freedom in the world. We don't want more Arizonas! No more Arizonas!
That was Jaime Contreras from SEIU Local 32BJ. He was one of dozens of labor and civil rights organizations that gathered today who condemned a federal program called Secure Communities that allows local police to collaborate with immigration authorities. The program gives police access to a federal database to determine the immigration status of people they arrest and detain them. It's supposed to target immigrants with high level offenses. But the government's own data shows it has mostly resulted in the detention and deportation of immigrants with minor offenses. Secure Communities is in place in several counties in Arizona, and more than 100 others nationwide. It is set to be up and running in every county in every state by 2013 – but today, Washington DC City Council member Jim Graham said he's joining the communities' call for the police chief to block the implementation of Secure Communities.
"But if she doesn't then I'm prepared to introduce legislation that will prevent her from doing this."
In the nation's capital, Renee Feltz, FSRN.
Former Kyrgyz president charges with mass killing and abuse of power
Kyrgyzstan formally charged former President Kurmanbek Bakiyev today with abuse of power and mass killings. The murder charges stem from the deaths of protestors during the recent uprising that led to his ouster. He's now in exile in Belarus. The Kyrgyz interim government has appealed for his extradition.
Supreme Court hears first genetically modified crops matter
The Supreme Court took up genetically modified crops for the first time today. Monsanto is appealing a lower court decision blocking the sale of genetically modified alfalfa seed while a court ordered environmental impact study is completed. At issue – the possible cross pollination of GMO crops into neighboring organic and non-GMO fields. The case could affect not only the future of genetically modified crops in the US, but also sweeping environmental policy. The study is required by the National Environmental Policy Act – or NEPA – and this case may well dilute the strength the of that landmark environmental legislation. The Federal Arbitration Act has been center stage at the Court this week as well – today judges ruled that arbitration agreements must specifically allow for possible class actions before multiple disputes can be bundled into a single arbitration. And yesterday, justices heard arguments in a discrimination case — Antonio Jackson sued former employer Rent-A-Center for discrimination – and was forced to resolve the matter through arbitration. The case seeks to determine who has the final say when the outcome of arbitration is "unconscionable." Is it the arbitrator or the judicial system? F. Paul Bland of Public Justice says that if arbitration trumps judicial evaluation – the result could be the "wild, wild west of lawlessness."
Free Speech not so free in San Antonio, Texas
A coalition of community groups from San Antonio is in New Orleans today. They are asking the 5th Circuit Court of Appeals to order a trial regarding the Texas' cities parade ordinance is constitutional.  A new ordinance was drafted after large immigration marches in 2006 – the new law established a fee scale that organizers say is arbitrary and levied at police discretion – charging up to tens of thousands of dollars for marches and cultural processions.  Amanda Haas works with the Esperanza Peace and Justice Center. She spoke with us from the courthouse just before oral arguments today.
"For the International Women's Day march this year we were sent a bill for thousands of dollars which we don't plan to pay, we can't afford to pay. But it basically means that people — especially poor people, people of color, women, immigrants, people who don't have access to those resources — have no voice, have no ability to go out into the street."
The original case in San Antonio was decided as a summary judgment — the coalition is asking the Appellate panel to order a full trial on the matter.
A French judge ordered former Panamanian dictator and CIA operative Manuel Noriega to wait in jail until his case goes before a criminal court. Noriega was extradited from the US yesterday. He was convicted in abstentia in France for money laundering in 1999, but as part of the extradition agreement – he will be granted a new trial. His lawyers say that he will challenge the charges on the basis that he is a former head of state, and that the
Students stage walk outs in New Jersey over slashes to education budget
New Jersey students are cutting class today. They are protesting cuts in school funding after more than half of the states school districts turned down a property tax initiative to fund education. Walk outs in southern and Central New Jersey were organized via Facebook. Last month, Governor Chris Christie's proposed an 11 percent cut in the state's budget for schools.
FEATURES
Goldman Sachs execs come under scrutiny at hearing on financial crisis
In Washington, DC, Republicans managed to block debate Monday on a financial reform package. Democrats responded today with plans to bring it to another vote in the Senate. But while Congress stalls in its efforts to change the financial system, lawmakers are taking a closer look at alleged fraud by some of the biggest players in the system. In the latest hearing on the financial crisis, senators had some colorful language and harsh words for Goldman Sachs executives. Tanya Snyder has more.
Students near end of 1,500-mile march for immigrant rights
As the immigration reform debate continues to take shape among lawmakers in Washington, four immigrant students are nearing the end of a one-thousand five-hundred mile walk to the capitol to deliver their own message to President Obama. They want him to allow undocumented students to pursue their education and to stop deportations and racial profiling. FSRN's Karen Miller reports.

Military commissions in Guantanamo begin under new rules
A hearing opens this week at Guantanamo Bay for a detainee named Omar Khadr. Khadr was taken into US custody in Afghanistan in 2002 at the age of 15. The hearing will be the first under new rules governing the military commissions that congress passed in late 2009 – and observers are watching the process to see how the changes will be implemented. Advocates point to violations in the rules of war governing children and Kadhr's status as a minor when taken into US custody.
To discuss the case, we're joined by Jonathan Hafetz. He's an attorney with the ACLU's National Security Project.
Senate takes up mine safety problems
Also on Capitol Hill today, a Senate committee took up mine safety – just weeks after the deadliest mine blast in four decades killed 29 workers at Massey Energy's Upper Big Branch Mine in West Virgina. Since the April 5 explosion, many are pointing to Massey's poor record of safety, including more than 500 citations from the federal Mine Safety and Health Administration or MSHA in 2009 alone. Senator Tom Harkin chaired today's hearing.
"That just today, MSHA just ordered today the withdraw of minors from three different Massey mines due to hazardous conditions."
Even federal mine officials say the system that regulates mining companies is broken. At today's hearing, MSHA Assistant Secretary of Labor Joe Main outlined the problems.
"MSHA's pattern of violations programs should be out most effective tool for holding bad actors accountable, but the policies that this administration inherited make it easy for operators like Massey to avoid the pattern of violation status."
Main also said some mine violations should be felonies, not misdemeanors.
Massey continues to defend its safety practices saying over the past 20 years the company has done its best to quote "engineer the dangers out of coal mining." Lawmakers also point to another problem hindering mine safety – a massive backlog of 16,000 cases and 82,000 violations at MSHA. At today's hearing, Senator Jay Rockefeller called for more funding for MSHA and said improvements to mine safety can't wait until the investigation in Massey concludes, which could take many months.
Residents of India use "right to information" laws to fight corruption
In India, widespread corruption often forces residents to pay bribes to get anything done. But the country also has one of the world's strongest "right to information" laws, giving citizens the ability to request government information at all levels. Five years after the country's transparency law passed, information requests are pouring in by the millions. But, in some cases, those in power are pushing back. Will Evans and Jocelyn Wiener report.