April 6, 2010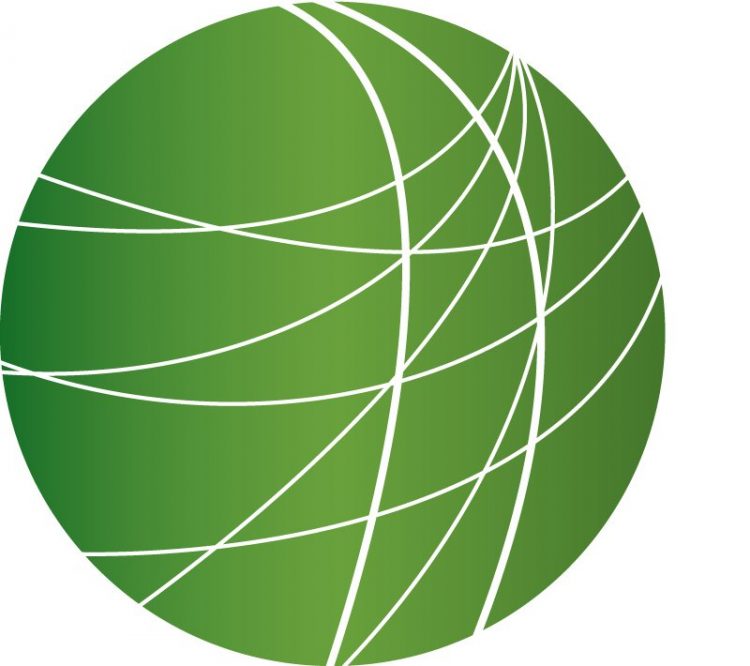 Dangerous gases halt rescue in West Virginia mine
Explosion at West Virginia mine points to safety issues
US outlines new nuclear policy
Military video shows 2007 killing of Iraqis
Mexicali hospitals brace for aftershocks
Debate over health care goes to the state level
HEADLINES
Dozens more die in bomb blasts in Baghdad today as violence continues
A series of explosions in Iraq killed at least 45 people today and injured more than one hundred sixty. Seven bombs exploded this morning in largely poor, Shiite neighborhoods. In five of the blasts, attackers rented out vacant rooms or businesses adjacent to residential buildings and planted explosives. They detonated the bombs within the span of an hour. At midday, a car bomb exploded at a Baghdad market. Violence has been on the rise since elections in early March, and has escalated dramatically since last Friday.
Simmering racial realities revealed at Terre'Blanche hearing 
Racial tension was palpable outside a South African courtroom today. Police used barbed wire fencing to separate white separatists from black spectators.  Inside, two men were charged in the murder of the leader of South Africa's right wing party.  Davison Makanga reports.

Police maintained A heavy presence today at the initial hearing of the two suspects; one of them a teenager. The two were charged with murder, theft and robbery. Clashes however occurred outside the courtroom between farm workers and members of Eugene Terre'Blanch's right wing Afrikaner Resistance Movement –AWG. Since his murder at his farm on Saturday, the remote community of Ventersdorp in the North West province of South Africa has been gripped with undercurrents of strife. Some analysts say if not handled well, the situation could erupt into a civil war, and even disturb the soccer World Cup in June. However, the prospect reversed when leaders of Terre'Blanch's party said they would not avenge their leader's death. Terre'Blanche founded AWG in 1970 and during his reign, posed as a radical leader who sought white rule in South Africa. He previously served a jail sentence for shooting a farm worker. Davison Makanga, FSRN, Cape Town, South Africa.
FCC loses legal battle against Comcast over net neutrality
The FCC lost a bid to enforce net neutrality, or equal access, on the internet today. A federal appeals court sided with Comcast, saying that the FCC cannot regulate what services are available, and not available, through any given internet provider. Today's decision clears the way for internet service providers to limit the menu of content available to their customers. The ruling is also a major set back for the FCC's recently announced plan to provide internet access in poor and rural communities. The FCC hasn't commented on the possibility of a Supreme Court Appeal, but spokesperson Jen Howard did note today's decision "in no way disagreed with the importance of preserving a free and open Internet, nor did it close the door to other methods for achieving…" net neutrality.
Massive Maoist attack in India, 75 police killed
Some 75 police officers are dead after a major Maoist attack in India.   The Maoists, who claim to be fighting for the rights of India's landless and rural poor, have stepped up their attacks in response to a recently launched military operation against them. Bismillah Geelani reports.
Today's Maoist attack is the deadliest in the last 5 years. It happened in the dense forests of  the eastern state of Chhattisgarh. The mineral rich area is one of the traditional strongholds of the Maoist movement. Police say the soldiers were ambushed by heavy gun fire and land mines.   All of the nearly 75 policemen killed were part of the ongoing Operation Green Hunt, a recently launched nationwide military offensive against the Maoists.  The central government reacted with shock and outrage. P Chidambaram is Home Minister.
"I'm sorry for those who lost their lives. But this shows the savage nature of the CPI Maoist, their brutality and the savagery they are capable of."
The death toll is expected to rise as some soldiers are still missing. The government now plans to intensify the military operation against the rebels. Bismillah Geelani, Free Speech Radio News.
US offers concessions to Brazil in cotton dispute, retaliatory taxes postponed
The Brazilian government has postponed slapping broad import taxes on US goods – Natalia Viana explains.
The disagreement is over US cotton subsidies. Brazil has delayed retaliation for two weeks after the US offered a compromise. According to the Brazilian foreign trade chamber, the US promised to create a $147 million annual fund for Brazil's cotton industry, plus renegotiate credit terms for cotton exports. Also — it would take a Brazilian state off the list of regions with Aftosa fever — or foot-and-mouth disease, which could improve meat exports. In March, the WTO ruled that the us subsidy program for cotton producers is illegal — and allowed  Brazil to retaliate by raising  import duties on 102 US goods and restrict property rights on a set of US patents. The damage to the US could reach $829 million dollars. The two-week duty delay could be extended for another sixty days if Washington fulfills its part of the bargain. Natalia Viana, FSRN, Sao Paolo.
Police violently beat back protesters in Kyrgystan 
Police in Kyrgystan beat protesters with batons and used tear gas to break up a anti-government rally today. There's no word on arrests or injuries. Demonstrators, angry about utility prices and government policies, briefly took a Governor hostage. Some 5000 people rallied in Talus, occupying a police station for some time. An opposition leader says that the government restricted internet access today. Protests are expected to continue tomorrow.
FEATURES
Dangerous gases halt rescue in West Virginia mine
The death toll from an explosion Monday in a West Virginia coal mine has reached 25. The explosion took place at Upper Big Branch South Mine in Whitesville, West Virgnia. Today, officials had to suspend rescue operations because of unsafe levels of methane gas. Kevin Stricklin, from the US Mine Safety and Health Administration said that after the conditions are safe, the rescue team will re-enter the mine. Four miners are still missing.
"Basically all we have left is hope and we're going to continue what we can do to get in there, but I want to be honest with everybody and say that the situation does look dire."
US Secretary of Labor Hilda Solis released a statement today saying that the Mine Safety and Health Administration would investigate the explosion. The mining company, Massey Energy Company, is one of the largest in the region. According to the Associated Press, federal investigators have fined the company $382,000 in the past year for repeated serious violations at the location.
White House spokesperson Robert Gibbs, was asked today about Massey's past violations, but he said that the focus right now is on rescue and recovery.

"The Department of Labor Mine Safety Division and FEMA both have dispatched teams. They are there. The President, as you know, spoke with Governor Manchin yesterday evening,  pledged our full support and cooperation in the investigation and that is currently ongoing."
Explosion at West Virginia mine points to safety issues
To get some context for the situation We're joined by Jeff Biggers. He's the author of Reckoning at Eagle Creek: The Secret Legacy of Coal in the Heartland.
His article, "What Killed the Miners? Safety over Profits?" can be read here: http://www.huffingtonpost.com/jeff-biggers/who-killed-the-miners-pro_b_5…
US outlines new nuclear policy
Today, Russia's foreign minister said that the arms control treaty with the US would move forward, but that Russia could withdraw from the deal if a US Missile defense system in Europe becomes a threat. President Obama had previously abandoned plans for a controversial defense system in Poland and the Czech Republic, but foreign minister Sergey Lavrov said other sites, including Romania, could be of concern. Still Lavrov said Russia share's President Obama's vision of a nuclear-free world.
A year ago in Prague, Obama outlined that vision and today, his administration unveiled its strategy for taking the first small steps towards that goal.  The policy halts U.S. development of new atomic weapons and reduces U.S. reliance on nuclear defense overall while intensifying global efforts to keep nuclear materials out of the hands of terrorists.  But some say it doesn't go far enough. FSRN's Matt Pearson reports.
Military video shows 2007 killing of Iraqis
A recently released military video taken from Apache helicopters in Baghdad shows the July 2007 killing of a dozen people, including a Reuters photographer and driver. The 38-minute video was posted by the website, Wikileaks, and also features the audio of soldiers as they open fire on a group of people in the street and later on a van, injuring two children. The video sheds new light on a shooting in which the military had previously maintained that those killed had all been armed. FSRN's Karen Miller has more.
To view the video: http://www.collateralmurder.org/
Mexicali hospitals brace for aftershocks
In Mexicali, Mexico, the city was spared major damage from Sunday's 7.2 magnitude earthquake but some critical infrastructure was affected, including two hospitals. Patients have been moved to the lobby, driveways and other areas close to the exits for easy evacuation in case aftershocks get stronger. According to seismologists from Caltech, hundreds of aftershocks have hit the region and scores more could still come. From Mexicali, Dolores M. Bernal reports.
Debate over health care goes to the state level
The health care reform legislation has been signed into law, but the debate is far from over. Partisanship continues at the state level, the issue is proving to be key as candidates prepare for gubernatorial primaries. FSRN's Mathew Petrillo reports.