April 7, 2010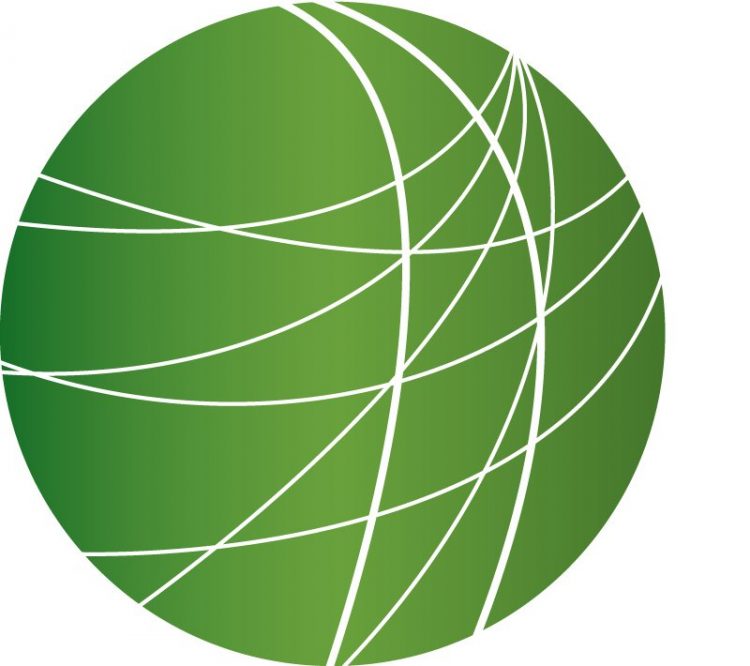 Opposition in Kyrgyzstan claims power after violent clashes
Obama administration authorizes assassination of American citizen
Hamas announces go-ahead with controversial executions in Gaza
At inquiry into financial crisis, Greenspan and bank officials defend conduct
Download Audio
HEADLINES
Landslides kill nearly 100 in Brazil
Two days of torrential downpours have immobilized Brazil's former capital, Rio de Janeiro, and forecasts expect the rains to continue through Saturday.  The resulting flooding and landslides have caused dozens of deaths among the poorest residents.  FSRN's Mike Fox has more from Brazil.
More than 100 are dead.  Roads are out, schools cancelled, soccer games postponed, thousands homeless and 10 neighborhoods are still without electricity.  The massive storm began its record-setting downpour on Monday afternoon, dropping nearly a foot of rain on Rio de Janeiro before letting up slightly this morning.
The majority of the deaths came in the poor shantytowns, which cover the hillsides of Rio and neighboring Niteroi and are highly susceptible to mudslides.  With more rain expected, Rio Mayor Eduardo Paes says that the risk of landslides remains high.  Meanwhile, the Niteroi city government has declared an official week of mourning for the victims.
This is the second time in the past 4 months that heavy rains have caused such destruction.  Mudslides killed more than 60 people in December.  The disaster has some city residents questioning whether the city is prepared to host the upcoming 2014 World Cup and the 2016 Olympics.  Mike Fox, FSRN, Brazil.
Thailand under state of emergency following up-tick in protest intensity
Thailand's government has declared a state of emergency as red-shirt anti-government protests reached a new level of intensity today.  Protesters drove a truck up to the gates of the Parliament building, forced it open and streamed onto the grounds.  They stripped the weapons from at least one security guard.  Several government officials were evacuated from the site by helicopter.
The protesters, many members of the United Front for Democracy Against Dictatorship are supporters of former Prime Minister Thaksin Shinawatra.  They have been camped out in Bangkok for several weeks now.
In other news, Thailand and several other countries were under a tsunami warning after a 7.8 magnitude earthquake hit Indonesia.  The quake happened on the island of Sumatra.  The government says several buildings were damaged, and more than a dozen people injured, but there have been no reports of casualties.
Federal investigative team appointed to WV mine blast
The Director of the US Mine Safety and Health Administration says the agency's investigation into the West Virginia mine blast will take weeks and likely months to complete.  But now, Joseph Main told CBS, attentions are turned to the rescue efforts.  He says rescue crews are drilling deep holes to help ventilate the mine.
"The plan is to use those holes to pull out, ventilate out the dangerous mixtures of methane gases that are there so the rescue teams can reenter the mine and complete the rescue operation."
At least 25 people were killed in the Upper Big Branch mine, which is operated by a subsidiary of Massey energy.  Four people are still missing.
The Labor Department today announced the appointment of a team of investigators to look into the causes of the explosion.  None of the members come from the district regularly responsible for enforcing safety standards at the West Virginia mine.
Colorado mother pleads not guilty to terrorism charges
A Colorado mother pleaded not guilty today in an international terrorism hearing in Philadelphia.  Jamie Paulin-Ramirez was allegedly involved in an international plot with the Pennsylvania woman known as "Jihad Jane" and is charged with conspiracy to provide support to terrorists.  FSRNs Matthew Petrillo reports.
Paulin-Ramirez arrived in Philadelphia Friday, after voluntarily flying in from Ireland with her six-year-old son.  US authorities accuse the 31-year-old of supporting a "violent jihad." In September 2009, the prosecution claims she took her son with her to a training camp in Ireland, quote, "with the intent to live and train with jihadists."
Defense attorney Jeremy Ibrahim asked the prosecution to allow his client not to speak, and to only communicate with a nod of her head for yes and shake for no, due to potential electronic evidence:

"The nature of the information is not simply paper.  It's going to be a lot of electronic evidence.  I certainly want to have sufficient time to review it, to analyze it, to have it dispensed to one of our experts as determined necessary so we can properly represent this young lady."
The prosecution agreed.
Paulin-Ramirez is accused along with Colleen LaRose the Pennsylvania woman who calls herself, "Jihad Jane."  Both women are charged with conspiracy to provide material support to terrorists and are connected to a plot to murder a Swedish cartoonist who depicted the Prophet Mohammed in an unflattering way.  LaRose, who pleaded guilty last week, also faces charges of conspiracy to kill in a foreign country, making false statements, and attempted identity theft.  Matthew Petrillo, FSRN, Philadelphia.
Chiquita sued again for providing support to FARC
Three years ago, the fruit giant Chiquita admitted to paying protection money to a right-wing Colombian paramilitary group classified as a terrorist organization by the United States.  Now, as WMNF Community Radio's Seán Kinane reports, a new lawsuit has been filed.  This time by a long-time hostage of another paramilitary group allegedly paid off by the company.
In 2003, Keith Stansell was aboard an aircraft that allegedly was shot down by the Revolutionary Armed Forces of Colombia, or FARC.  He and twelve others were held captive until their release in 2008.
On Monday, Stansell and seven other plaintiffs filed suit in Federal court in Tampa against Chiquita Brands International, Inc.  The lawsuit alleges Chiquita should be responsible for damages because the fruit company provided weapons and money to FARC, according to the Business Courier of Cincinnati.  Chiquita has claimed that it was a victim of extortion by Colombian paramilitary groups.
In February, a Judge allowed a similar case against Chiquita to move forward.  That case alleged the company's payouts contributed to FARC killing several American missionaries.  Seán Kinane, FSRN, Tampa.
Confederate History Month proclamation draws fire in Virginia
And finally, Virginia's Republican governor is drawing fire today for declaring April Confederate History Month in the state.  The state's two previous Democratic governors had declined to make such statements.  In his proclamation, Governor Bob McDonnell left out all mention of slavery.
FEATURES
Opposition in Kyrgyzstan claims power after violent clashes
Opposition leaders in the Central Asian country of Kyrgyzstan say they have formed a new government. The announcement came on state television after the opposition took control of the studios. According to the New York Times, officials at the airport have confirmed that the president has left the capital, Bishkek, on a presidential plane.
Earlier in the day thousands of protesters clashed with police in front of the presidential office in the capital. Riot police fired on crowds with bullets, tear gas and stun grenades. Photos show bloodied protesters and police, burning vehicles and smoke rising from the capital's main square.
The government's health ministry says 40 people have been killed and 400 wounded. It's not clear how many of those killed were protestors or police. The opposition put the number killed at 100.
According to Reuters and the AP, in another town a deputy prime minister and an interior minister were badly beaten as protesters seized government buildings.
Kyrgyzstan is a key American ally in the region and declared independence from the Soviet Union in 1991, but in the past year the political climate has grown increasingly tense as the ruling government has used harsh methods to stifle dissent.
To discuss the current crisis, we're joined by Alexander Cooley, an associate professor of international relations and foreign policy at Barnard college and an expert in the Central Asia region.
Obama administration authorizes assassination of American citizen
U.S. officials say the Obama administration has authorized the targeted killing of a U.S. citizen, a rare and possibly unprecedented move. Anwar al-Awlaki, the Yemeni-American radical cleric with ties to 9-11 and both the Fort Hood shooter and the Christmas Day bombing, is now on CIA and U.S. military target lists that approve his killing.  Questions surround the practice of including American citizens on the list.  FSRN's Matt Pearson reports.
Hamas announces go-ahead with controversial executions in Gaza
The ruling Hamas party in Gaza has recently announced it will begin executions of a number of prisoners who were convicted of collaborating with Israel. But legal experts have questioned the legality of the executions and human rights groups have called on Hamas to refrain from implementing the sentences. FSRN's Rami Almeghari has more.
At inquiry into financial crisis, Greenspan and bank officials defend conduct
Today former chair of the Federal Reserve Alan Greenspan defended his term of service during the lead up to the financial crisis. Greenspan testified in front of the Congressional Financial Inquiry Commission as it begins the first of three days of hearings. The commission is focusing on the connection between the sub prime loan crisis and the financial meltdown. In addition to Greenspan, banking officials also faced questions. FSRN's Karen Miller has more.