April 8, 2010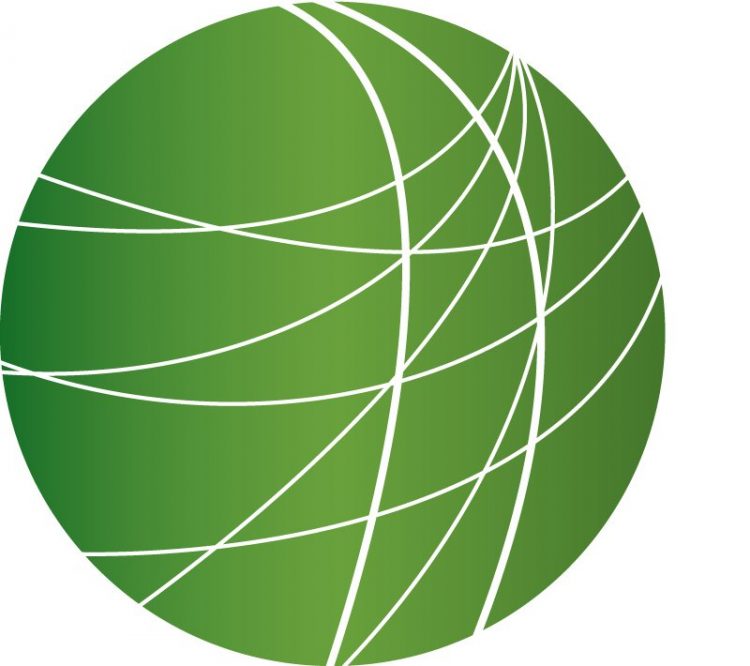 Concern over safety violations at West Virginia mine as rescue continues
Florida measure to tie teacher pay to student test scores draws opposition
President of Kyrgyzstan refuses to step down as political upheaval continues
In India, decision to register marriages draws attention to child unions
Community groups call for an end to local police role in immigration enforcement
HEADLINES
US and Russia renew START nuclear treaty
US and Russian leaders today signed a nuclear arms reduction treaty that both sides say promises to make the world safer.  Currently the two countries own about 90% of the world's nuclear weapons.  Jenny Johnson reports from Russia.
The two presidents gathered in Prague for the START treaty signing ceremony.  The negotiations took longer than expected, but Russia's President Dmitry Medvedev said the entire world would benefit from the resulting agreement.
"This signature will open a new page for cooperation between our two countries and will create safer conditions for life here and throughout the world."
The treaty binds the countries to eliminate 1,550 developed weapons, or about one-third the current stock.  It also will reduce the number of the ballistic missiles, heavy bombers, transporters, and launchers.  START also includes transparency provisions for inspections and data-sharing.
US President Obama said re-signing the Cold-War-era treaty moves the world closer to his ultimate goal of completely eliminating nuclear weapons.

"President Medvedev and I have also agreed to expand our discussions on missile defense."
The treaty will now go to the Senate for approval -something Obama said he expects to happen this year.  Russia's Duma also has to approve the treaty.  Jenny Johnson, FSRN.  Russia.
200 more dead in Brazil landslides
Authorities in Brazil estimate that as many as 200 people were buried alive last night by a mudslide in a town near Rio de Janeiro.  At least another 150 people died in slides earlier this week.  As FSRN's Zoe Sullivan reports, the tragedy raises questions once again about conditions in Brazil's shantytowns.
Mudslides happen frequently in the hills surrounding metropolitan areas because there isn't enough vegetation to hold the soil in place.  The victims of Wednesday night's landslide lived in Morro do Bumba, a shantytown on the outskirts of Niteroi, the city across the bay from Rio de Janeiro.
Morro do Bumba, was built on top of an old garbage dump.  As reported by FSRN in 2009, shantytowns like this one develop due to a shortage of affordable housing in Brazil's urban areas.  People migrate to the cities from the countryside in search of employment.  They move into slums, often building their own homes without regard for housing codes or environmental risks.
Flooding and mudslides caused by recent torrential rains have left more than 150 people dead in the state of Rio de Janeiro.  More than 15,000 people are estimated to have lost their homes.  Zoe Sullivan, FSRN.
Israel lifts gag order on West Bank assassinations whistleblower
The Israeli army has lifted a gag order on the case of a former military employee leaking top secret documents to the press.  The documents indicate Israel has been assassinating Palestinians in the West Bank.  But Israel is not investigating the killings, instead it's focusing on the whistleblower.  FSRN's Ghassan Bannoura reports:
The Israeli Human Rights group B'Tselem accused the Israeli government of ignoring the seriousness of the information by only choosing to probe how the leak happened.  The documents, which were given to an Israeli journalist by a soldier back in 2007, indicate the military has ignored court orders to avoid targeted assassinations of Palestinians if an arrest is possible instead.  The ex-soldier, who works as a journalist now, is on trial for espionage.
The government has not indicated it is investigating violations of the court order or international human rights laws.  Bill Van-Ezvalet is a Human Rights Watch representative in Jerusalem:
"From the Point view of the human right law, if you have the possibility of detaining someone or just injuring them in anyway short of killing them, then you are obliged to do that.  So a targeted assassination policy that just decides that any time someone come in view, then its ok to kill them… that policy itself is illegal and should not be followed."
The military announced back in 2006 that, given the opportunity, troops will arrest wanted Palestinian and not kill them.  B'Tselem
says they have documented many cases since were Israeli troops handled arrests operations as if they were hit missions.  Ghassan Bannoura, FSRN, Bethlehem.
Indian protesters flood streets over rising commodity prices
Leftist parties in India are protesting what they call the government's failure to check rising food prices.  Today the groups led demonstrations across the country.  FSRN's Bismillah Geelani reports from New Delhi.
Thousands of people in several Indian cities rallied today against rising food prices.  In New Delhi, senior Communist Party leaders led a massive demonstration near the Parliament building.  The protesters say the government's market-driven policies are responsible for pushing the prices up.  Police used water cannons to disperse the protesters as they tried to surround a police station.
The prices of vegetables and grains in India have been steadily rising since last year.  A recent hike in petrol and diesel prices has led to a further strain on family budgets.
In order to make their point, many of the protesters tried to get arrested by police.  The Leftist groups say they will launch a nationwide "Jail Bharo" – or fill the prisons movement next week if the government does not respond.  Bismillah Geelani, FSRN, New Delhi.
Chinese human rights lawyer says he will give up fight in order to rejoin his family
A prominent Chinese human rights lawyer, who disappeared more than a year ago, only to mysteriously resurface at the end of March, announced he will give up his law practice in order to rejoin his family.  Gao Zhisheng has been at odd with the Chinese government for years now for representing dissidents.  Gao is thought to have been in government custody, but his whereabouts and condition were unknown for months at a time.  He was kept from seeing his family and allegedly tortured by state security forces.
FEATURES
Concern over safety violations at West Virginia mine as rescue continues
Rescuers trying to reach four missing miners after an explosion at a West Virginia coal mine are retreating today. The state's governor, Joe Manchin,  said noxious gas levels were still too high and the rescuers had to turn back. It has been four days since Monday's violent explosion killed 25 people at the Big Branch Mine. The coal mine, owned by Massey Energy, has multiple federal violations. In fact, two safety violations were made against the mine on the very day of the deadly explosion. Workers at Big Branch Mine were not unionized and, as Karen Miller reports, critics say miners without union representation could be at more of a risk.
Florida measure to tie teacher pay to student test scores draws opposition
States around the nation are positioning themselves to compete for millions of dollars in Race to the Top education grants from the federal government, and some are considering reforms that have long been on conservative wish lists, such as private school vouchers and an emphasis on standardized testing. In Florida, a measure that would tie teacher pay to student test scores is expected to pass the House today. It's opposed by many educators and students and the real question now is if Florida's governor will veto the bill. From WMNF Community Radio in Tampa, Sean Kinane reports.
President of Kyrgyzstan refuses to step down as political upheaval continues
In the Central Asian country of Kyrgyzstan, opposition forces have taken over government buildings, dissolved the parliament and declared an interim government. But President Kurmanbek Bakiyev announced today that he will not relinquish power. According to the AP, renewed clashes and gunshots rang out as darkness set on the capital Bishkek.
Violent protests began Tuesday over soaring utility rates and government corruption. So far at least 70 people are dead, another 400 injured, according to the government's health ministry. President Bakiyev fled the capital as protesters stormed his residence and government buildings.
Kyrgyzstan is the site of a key military base, central to the US transport of both personnel and supplies headed for Afghanistan. It's also one of poorest countries in the region.
To discuss the latest developments, we're joined by Rafis Abazov. He's the author of an "Historical Dictionary of Kyrgyzstan" and he's worked for the UN in Central Asia on development and migration programs. He's currently an Assistant Professor at the School of International and Public Affairs at Columbia University in New York.
In India, decision to register marriages draws attention to child unions
The centuries-old tradition of under-aged marriage continues today across India – including in the western state of Rajasthan. Although child marriage was banned across the country in 1923, the state government of Rajasthan has now decided to register all marriages, including weddings of children. Opponents say the registration of these officially illegal unions will only serve to implicitly encourage them. Jasvinder Sehgal reports from Jaipur, India.
Community groups call for an end to local police role in immigration enforcement
A coalition of immigrant rights groups is calling for an end to a federal program that allows state and local police to enforce immigration law.  The advocacy campaign Reform Immigration for America says that the program known as 287g is counterproductive and dangerous for local communities. The campaign is made up of 800 groups from across the country.
Crystal Williams is Executive Director of the American Immigration Lawyers Association. She spoke to reporters Wednesday on a teleconference.

"When check points are keeping people from going to church or going to the grocery store or going to school, something is wrong. When scarce law enforcement resources are being used on pretext to arrest Latino-looking people to explore their immigration status, something is wrong. We need enforcement but we need smart enforcement."
The call from immigrant rights groups follows a report released last week by the Department of Homeland Security's office of the inspector general that found the 287g program does not provide proper training and adequate oversight of enforcement officials. In January ICE called the program a "successful and popular partnership." Last week's Inspector General report offered 33 recommendations to improve the program, but groups are going even further calling the flaws fundamental and pushing for  termination of the program altogether. They want resources shifted toward improving what they call a "broken" immigration policy.
Pablo Alvarado is executive director of the National Day Labor Organizing Network, that represents 41 community groups in 14 states
"These programs make our neighborhoods less safe because when police officers are seen as ICE agents, immigrants are less likely to report crimes and serve as witnesses. These programs imperil the civil rights for non-white members of our communities and they do essentially nothing to repair our unjust immigration system."
Advocates say momentum is growing around the issue.
Eliseo Medina, vice president with the Service Employees International Union, referred to the march on Washington last month, in which an estimated 200,000 people converged in the nation's capital to call for immigration reform.
Medina said the Latino and immigrant vote could be a decisive factor in this year's elections as voters will be watching the debate over immigration.