May 17, 2010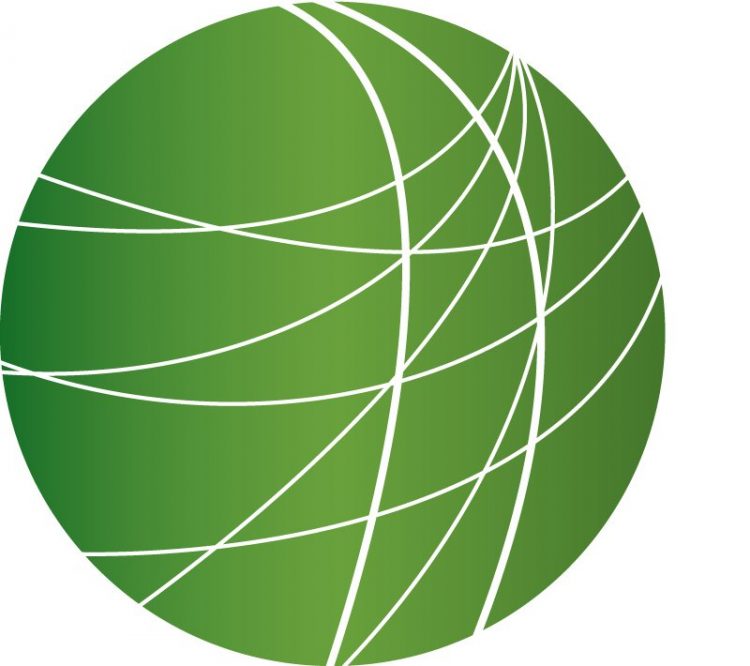 Thai forces clash with protesters as violence renews in Bangkok
Progressive candidates challenge key Democratic seats in Senate primaries
Giant plumes of oil discovered underwater in Gulf of Mexico as BP partially stops flow
Budget cuts could close Oregon agricultural offices
Europe deports asylum seekers who face sexual discrimination, persecution in home countries
HEADLINES
US Supreme Court says no life without parole for youth offenders 
The Supreme Court said today that, barring a murder charge, locking up a teen-ager and throwing away the key constitutes cruel and unusual punishment. Justices ruled on the Florida case of a youth who was involved in robberies. Judith Scully – co-founder of Stetson University of Law's Innocence Project says this decision is important on two fronts. First, that there IS hope for rehabilitation for juvenile offenders. But she adds that there is yet another very important aspect of today's ruling:
"The Supreme Court cited to international customs and practices, and they acknowledged that the Unites States stood alone in punishing juveniles so severely. Their, I believe in the opinion, they stated that only the US and Israel really fell into this category of meting out such serious sentences for juveniles and now the United States now no longer stands  at odds with the rest of the world. The fact the Supreme Court actually cited international customs and practices I think is also a step in the right direction for this country."
In another opinion, the Court ruled that mentally ill sexual offenders can be detained indefinitely, despite having completed their federal sentences. Writing for the two member dissent, Justice Clarence Thomas said the Adam Walsh Child Protection and Safety Act that allows such civil confinements extends beyond federal powers afforded by the Constitution.
Maoists attack a civilian bus – 50 dead 
Maoists attacked a civilian bus in India today – 50 people, including 20 police, are dead. Jasvinder Sehgal has more.
Search and rescue operations are still under way, complicated by landmines, dense forests, and nightfall.  U. K. Bansal, India's Special Secretary chief of Internal Security says that the rebels clearly intended to target security personnel,   as they generally they don't attack civilian buses.
"The bus was having more than 50 passengers on it and large number was civilians. It also had some special police officers in civilian clothes, so this bus has been targeted".
Special Police Officers are local tribal people recruited to fight the Maoists.  The incident happened on the eve of a 48-hour shut down in five Indian states. The Maoists called for the strike to protest security operations against them. Yesterday, the bodies of   6 civilians were found – their throats had been slit. Maoists accused them of spying for the police.
Early last month, 76 Police personnel were gunned down in this same area. Jasvinder Sehgal, FSRN, India.
Noam Chomsky blocked from West Bank 
Noam Chomsky is still in Jordan today waiting to see if he'll be allowed into the West Bank — he was blocked from crossing the border yesterday. The Jewish MIT professor emeritus was scheduled to deliver an address at a university near Ramallah. He was questioned extensively before he and his daughter were turned away from the border. Chomsky says he's disappointed and surprised.
Hamas demolishes homes in Gaza 
Over the weekend Palestinians marked the 62nd anniversary of the establishment of Israel – or what they call Nakbah – the catastrophe. Yet in Gaza on Sunday, Hamas-led police demolished a shantytown–. Authorities say the homes were built on government-owned lands. FSRN's Rami  Almeghari reports.

According to displaced residents, a court issued an order two months ago, preventing demolition of their homes. They say they own the land, not the government. The demolitions left at least 120 people from the Bedouin Albarahma tribe homeless.  Some residents say they were beaten. Others report they were not allowed to retrieve their belongings before the roughly built structures were flattened. Following the Israeli war on Gaza in January 2009, thousands of families were displaced and were forced to stay out in tents or rent houses. Since 2007, Israel has prevented the entry of raw building materials, thus blocking reconstruction of the war-torn territory. Rami Almeghari, FSRN,  Gaza.
Iraq recount doesn't change results
Iraq's election recount results are in – and the new boss remains the same as the new boss. The distribution of Parliamentary seats remains unchanged – with Ayad Allawi's Iraqiya holding a two seat majority.
Legal challenges filed against Arizona's immigration law 
In New York City's Federal Plaza today, at least 16 members of the New Sanctuary Movement were arrested during a direct action calling for comprehensive immigration reform. Meantime, in federal court in Arizona several civil rights groups filed a legal challenge to Arizona's controversial new immigrations law.  Renee Feltz has more.
"An officer cannot form a reasonable suspicion about status just by looking at that person."
That's Nina Perales, Southwest Regional Counsel for the Mexican American Legal Defense Fund. She's joined the ACLU to file a federal lawsuit that attacks SB 1070 on several constitutional grounds.
"Using race or language to investigate an individual for immigration violations violates the equal protection clause of the US constitution."
The wide ranging lawsuit alleges Arizona's SB 1070 also violates the right to freedom of speech, and the fourth amendment protection against unreasonable search and seizure. The lawsuit aims to stop SB 1070 from going into effect on July 28 – and to put a halt to similar measures pending in several other states. Renee Feltz, FSRN.
Rhode Island teachers reach agreement, get jobs back
Teachers at a Rhode Island school vote today on a tentative agreement that will let them keep their jobs after all.  The entire faculty at one of the state's poorest rated public schools was fired in February – the drastic move is one of four pillars of President Obama's education reform strategies. Central Falls High School has a largely low-income immigrant student body.  The agreement reached this weekend includes replacing the school's principal, as well as requiring teachers to work more hours and offer additional after school tutoring.
FEATURES
Thai forces clash with protesters as violence renews in Bangkok
Violence and clashes continued on the streets of Bangkok today, where at least 34 people have been killed and some 250 wounded since Thursday. Protest leaders also said that a General who supported the protesters died today after being shot last Thursday. This is the latest in protests that have shut down parts of the city for two months. The government has now designated areas occupied by protesters as "live fire" areas and warned people to evacuate before a deadline.
We're joined now by Ron Corben. He's been reporting on the crisis in Thailand and he joins us from Bangkok.
Progressive candidates challenge key Democratic seats in Senate primaries
Tomorrow will be a big day for US politics. Voters will go to the polls in some contentious primaries in Kentucky, Arkansas and Pennsylvania. Last week, FSRN's Leigh Ann Caldwell took a look at progressive candidates challenging incumbent members of the US House of Representatives. Today, she reports on the progressive challenges to Democratic incumbents in the Senate.
Giant plumes of oil discovered underwater in Gulf of Mexico as BP partially stops flow
British Petroleum said today that it has managed to stop some of the oil flow from the Gulf of Mexico spill by inserting a tube deep into the damaged pipe and funneling the oil to a drillship 5,000 feet above on the surface. But the company acknowledged that much of the oil continues to gush into the ocean water and the partial fix is only temporary.
BP's Chief Operating Officer Doug Suttles spoke on CBS this morning.
"This attempt is about containing the flow and keeping it from getting under the sea and it's making some progress and what we'll continue to do over the next 24 hours is try to increase that rate and capture more and more of that flow. And later this week, hopefully before the end of the week, we'll make our next attempt to actually stop the flow and that's going to be this option we're referring to as top kill."
In a top kill strategy, BP would inject heavy drilling fluids into the well and then seal it with cement.
BP's continued failure to stop the gusher comes as some scientists report finding plumes of oil deep underwater, including one as large as 10 miles long, 3 miles wide and 300 feet thick, suggesting that the disaster is worse than previously thought. Scientists also said the plumes of oil could kill off much of the marine life throughout the region.
Department of Interior Secretary Ken Salazar, speaking after a visit to the Fort Jackson Wildlife Rehabilitation Center in Louisiana on Saturday, said they are prepared to respond to affected wildlife.
"The Department of Interior has 33 wildlife refugees along the coast of the Gulf of Mexico. We have seven National Parks units along the Gulf and we have a responsibility as the United States Fish and Wildlife Service to make sure that we're doing everything we can to protect the valuable ecological resources of the Gulf Coast."
Meanwhile, today a DC-based organization filed a lawsuit against BP to shut down an oil and gas platform that they say operated with incomplete and inaccurate engineering documents in the same part of the region as the rig that exploded on April 20th. Food and Water Watch, an advocacy group, said in the lawsuit that the US Interior Department failed to investigate possible safety problems at the platform. It also points to findings from an independent firm that BP hired that found that the company was violating its own policies by not having proper documents on the rig, called BP Atlantis.
Budget cuts could close Oregon agricultural offices
The economic downturn has forced local and state governments all over the country to cut programs. One of those affected is the nation-wide network of Cooperative Extension Services that supporters say provide vital agricultural and natural resource knowledge to local communities. Now, many of the offices are in danger of closing down.
As part of our ongoing series looking at Food and Farming in the US FSRN's Jes Burns reports from Oregon's Lane County, where voters will decide Tuesday if the Extension will remain.
Europe deports asylum seekers who face sexual discrimination, persecution in home countries
Many cities and states are moving toward equal rights for same sex couples, but in 80 countries, homosexuality is still considered illegal – and in seven, it's punishable by death.
In addition to state execution, many are murdered. According to Amnesty International, 25 men and boys thought to be gay were murdered in Iraq over a four-month period last year.
Despite this, human rights organizations report that gay, lesbian, bisexual, transgender and intersex asylum seekers are being deported from the European Union back to their home countries where they face imprisonment, torture and execution.
As part of our coverage for International Day Against Homophobia, Cinnamon Nippard has this story from Germany.