May 18, 2010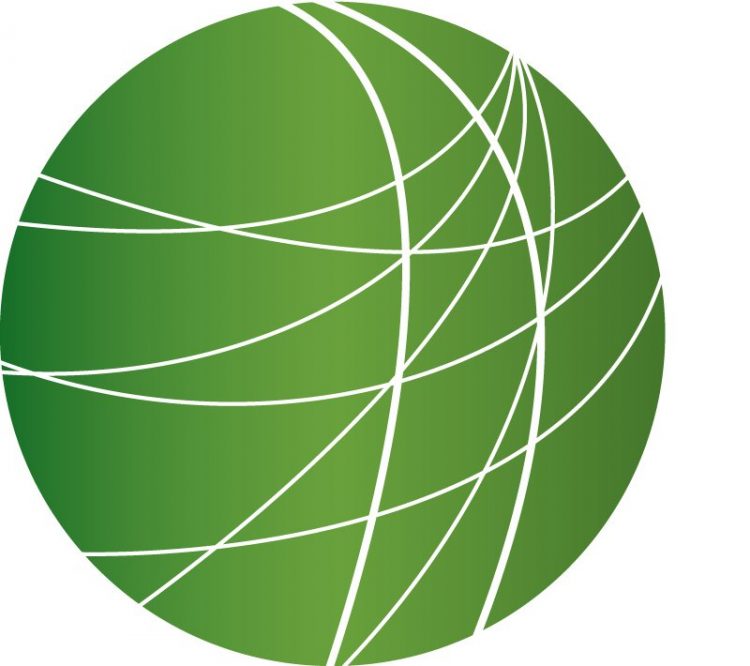 Attack at busy Kabul street kills 18, wounds at least 50
Labor unions, students join for nationwide strike in Puerto Rico
Miners converge at Massey Energy shareholder meeting to demand accountability
Congress focuses on government oversight and response to BP oil disaster
US officials push for new nuclear reduction treaty with Russia
Download Audio
HEADLINES
Suits filed in death police killing of Detroit child
The family of a 7 year old girl killed by police over the weekend filed two lawsuits related to her death today. Their attorney, Geoffrey Fieger, says police violated Aiyana Jones' constitutional rights and disputes the police's version of Sunday's events. Both sides agree that a flash bang grenade was launched into the home through the front window while the little girl slept on the couch. But police say an officer's gun went off accidentally once they entered – attorney Fieger says that a video taken at the scene reveals otherwise:
"The bomb – the incendiary devoice — was thrown through the front plate glass window – either onto Ayana on close enough to her to burn her severely – Aiyana's body was burned severely. And virtually simultaneously with a bomb being thrown through the window onto Aiyana – a shot is fired from outside on the porch into the home. The shot is unquestionably fired outside the home while the officer is standing on the porch."
Feiger says the video proves that only one shot was fired. The local police have handed the investigation over to the Michigan State police force.
Standoff continues in Thailand
A stand off continues in Thailand, where protestors unconditionally agreed to Senate mediated talks earlier today – but the government later rejected the plan – saying they won't talk until the Red Shirts retire their rally site in Bangkok. Protest leaders responded to the rebuff by pledging to continue demonstrations.
Transit strike in South Africa continues for second week 
Transport workers in South Africa are in the second week of a strike – workers want a 16 percent salary increase — far more than the 8 percent offered by employers. Today strikers asked the Parliament to intervene. Davison Makanga reports from Cape Town.
The crippling protest has affected commercial and passenger services across the country. Workers at the state owned marine transport service Transnet are in their second week of protest. As the strike continues, so does the cost to business. Africa's busiest port — Durban —   is minimally staffed by contract workers.  Since the strike began, the port has lost an estimated $4 million US dollars each day.  Passenger train services workers joined in the strike on Monday leaving thousands of commuters across the country stranded. Meanwhile, talks for compromise are continuing behind closed doors, but unions say the final decision to suspend the strike action will be made by rank and file members.
Two gay men in Malawai face prison for homosexuality
Two gay men in Malawi face up to 14 years in prison after being convicted today of unnatural acts and gross indecency. The two were arrested after they hosted a party to announce their engagement.  Tiwonge Chimbalanga and his partner Steven Monjeza have been in jail since their arrest. Malawi is one of at least 37 African nations that outlaw homosexuality.
Portugal legalizes gay marriage, but bans adoption by same sex couples
On the other hand, in Europe, Portugal became the sixth country to legalize gay marriage. President Anibal Cavaco Silva announced he will not veto a law passed in December that removes references to biological gender in its description of marriage. While the measure therefore allows same sex couples to wed, it specifically excludes them from adopting children.
ICE detains three undocumented activists in Arizona
Three undocumented youth leaders arrested yesterday in Arizona are in ICE custody today. They were arrested while staging a sit in at Senator John McCain's office – calling on him to get behind meaningful immigration reform. Amanda Shauger has more.

On the anniversary of Brown vs. The Board of Education, four undocumented immigrant youth leaders risked deportation yesterday when they staged a sit in Arizona Senator John McCain's Tucson office. Their aim? To encourage McCain to once again sponsor the Dream Act.  The demonstrators came from around the US — they chose Arizona because of its recently passed anti-immigration law SB 1070. Flavia de la Fuente was one of the coordinators of the action:
"Since Arizona has become the new standard for immigration reform based on enforcement and racial profiling, and that kind of legislation is being multiplied in other states across the country and they decided it would be appropriate to come here and say that no, look, there is a different standard for immigration reform, the DREAM Act.  So they are here today to try to show that Arizona does not have to be the standard for immigration reform in America."
Wearing caps and gowns, three of the undocumented protesters, along with one legal resident, were arrested — charged with misdemeanor trespassing. In their initial court appearance, the judge agreed to release all of the youth, saying that they were not a flight risk. ICE officials later stepped in and detained the three without papers — it's unclear where they are being held.
Baghdad builds barrier wall
According to a member of Baghdad's Operations Command, construction has already started on a barrier wall that will encircle the city in an attempt to fend off suicide bombers. Qasim Atta called the 70 mile long, 15 foot high barrier a "great way to improve security."  It's expected to be about a year before the wall is done – when it is, it will only have eight gates to accommodate all the ingress and egress for this city of some 5 million people.
FEATURES
Attack at busy Kabul street kills 18, wounds at least 50
In Afghanistan a suicide-bomber detonated his car this morning targeting a passing convoy in a busy area of Kabul. The blast killed 18, including 12 Afghan civilians, 5 American soldiers and a Canadian soldier. At least 50 others were injured, many of them civilians. It's one of the deadliest attacks in weeks. FSRN's Asma Nemati reports from Kabul.
OUTRO: Also from Afghanistan, the search continued today for a private airline that crashed on Monday. The plane had 44 people on board and was traveling from Kunduz to Kabul when air traffic controllers lost contact. Teams from the Afghan government and NATO resumed the search this morning after fog and darkness halted efforts last night. An Afghan official told Al Jazeera today that the cause of the crash was still unknown.
Labor unions, students join for nationwide strike in Puerto Rico
In Puerto Rico, students, supporters and labor unions filled the streets for a nationwide strike today. The action supports ongoing strikes at 11 University campuses that began about a month ago. Students are protesting what they're calling government plans to balance a budget at the expense of public education and workers.
We're joined by Xiomara Caro, she's a member of the student coordinating committee for the strike at the Rio Piedras campus. She joins us from San Juan.
Miners converge at Massey Energy shareholder meeting to demand accountability
At Massey Energy's shareholders meeting in Richmond Virginia today, several shareholder representatives sharply criticized the company for its failures in safety and environmental oversight and called on the Board to face more accountability for the explosion at the Upper Big Branch mine in West Virginia that killed 29 workers last month. Yet, despite the criticism, three directors were re-elected to the Board. According to Reuters, CEO Don Blankenship, who had received much of the criticism, announced the preliminary results of the voting and said that the company rejected the idea that it was "indifferent to safety."
Outside the meeting, unionized miners from around the country gathered to protest. They demanded the resignation and incarceration of Blankenship and the rest of the board of directors. Brad Kutner has the story.
Congress focuses on government oversight and response to BP oil disaster
In Washington DC, Congress is taking a broad look at the BP oil spill. The Senate is holding three hearings on the issue today and it held one yesterday. For the first time, Secretary of the Interior Ken Salazar appeared before Congress to discuss the federal government's role in the disaster. Secretary Salazar said reforms to the oil and gas oversight agency will continue. FSRN's Leigh Ann Caldwell reports.
OUTRO: In a separate hearing this afternoon, EPA Administrator Lisa Jackson testified about the use of chemical dispersants to break up the oil. In prepared testimony, Jackson stated "The long term effects on aquatic life are still unknown." She said they must make sure that the dispersants are as non-toxic as possible and that they are working with manufacturers and BP to get less toxic dispersants to the response site.
US officials push for new nuclear reduction treaty with Russia
Today US officials urged the Senate Foreign Relations Committee to ratify a new nuclear reduction treaty with Russia. Secretary of State Hillary Clinton, Secretary of Defense Robert Gates and Chair of the Joint Chiefs of Staff Admiral Mike Mullen told the committee that the plan makes the US more secure and is aligned with the Obama administration's non-proliferation goals. But some Senators said the plan could allow Russia to opt out sooner than expected. FSRN's Karen Miller reports.