May 19, 2010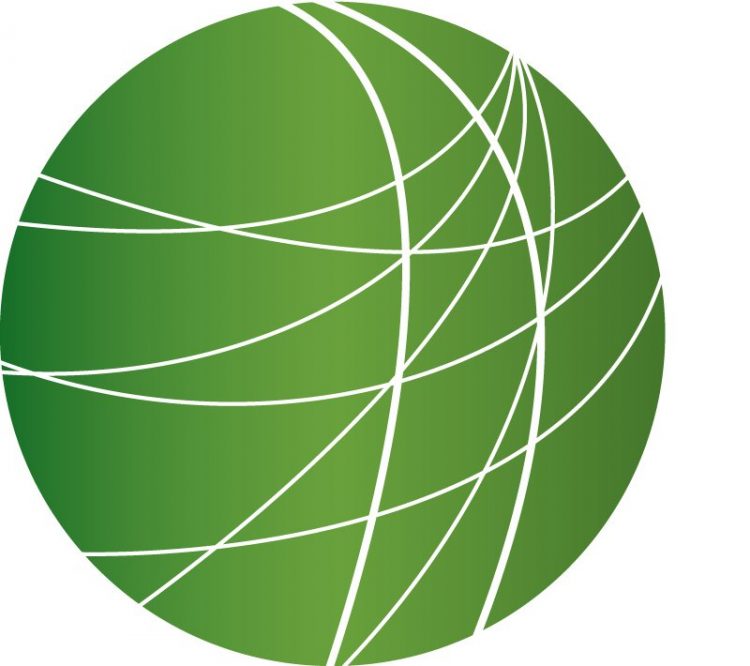 Thai standoff ends in bloodshed as uneasy curfew follows
Mexican President Calderon meets with Obama as violence continues
House committee questions BP's history on oil spills and safety
Challengers make gains in key Senate primaries
Financial reform package delayed in Senate vote
HEADLINES
30,000 Romanians protest austerity measures
More than 30,000 public sector employees protested today in front of a government building in the Romanian capital.  They're angry about a recently-announced 25 % cut to their salaries.  This is just the latest in widespread European unrest over forced spending cuts.  FSRN's Dana Lepadat reports from Bucharest.
President Traian Basescu proposed the cuts after the International Monetary Fund said it wouldn't provide loans until austerity measures were in place.  The Government says it will also reduce pensions and aid for children's and disability programs.

Despite the large numbers, today's protest was a peaceful one.  Demonstrators danced and sang a traditional song called "The Penguin Dance" in which they chided Prime Minister Emil Boc by calling him a penguin.  During the 2-hour protest, public employees blocked some streets in the capital.  Protesters threw water bottles at a member of the ruling Liberal Democrat Party when he attempted to speak to the press, but he was not injured.
The Romanian authorities did not respond to the protesters in person, but have justified taking the IMF loan because they don't have enough money to pay public salaries and pensions for the year.  Protesters are calling for a general strike on May 31st, unless the salary cuts are called off.  Dana Lepadat, FSRN, Romania.

Pakistan court blocks Facebook
Today a judge in Pakistan banned access to Facebook in the country because of a page announcing "Everybody Draw Muhammad Day."  A Facebook user made the posting after extremists threatened the creators of the US television program South Park.  In April, the cartoon depicted Muhammad wearing a bear costume.  Images depicting the Prophet are forbidden under Islam.
The Facebook page has dawn the ire of many in Pakistan.  Protesters rallied against the social networking site today in Islamabad.  FSRN's Gabe Matthews has the reaction.
Twenty-four year old university student Javed Ahmed is sitting in a Net Café in the Northwest Pakistan city of Peshawar.  He sends emails to his friends to boycott Facebook.  The owner of the establishment has written a sign on the wall reading, "Face Book is banned in my net café."  Javed and most of the others here say events like "Draw Muhammad Day" create differences between East and West.
"It is really a cheap movement that they have announced "Draw Muhammad Day" and they hurted the sentiments of the Muslim.  On behalf of myself, I won't in future, reopen my account.  We love our Prophet, peace be upon him, more than our parents and everything."
Facebook has more than 2 million Pakistani users, but people have been sending emails and short messages via cell phone all day calling for a boycott of the site.  The court says the ban on Facebook will be lifted on May 31st.  I'm Nathan Moore, reading for Gabe Matthews in Pakistan.
Native women in Canada march to urge changes to Indian Act
A group of Native women are hoping to change Canadian law governing who is given official Indian status.  They're taking their protest to Ottawa by foot, and stopped in Montreal today.  FSRN's Aaron Lakoff has more.

The Amun March is a 300-mile protest walk that began on the reservation in Wendake, Quebec, and will wind up on Parliament Hill in Ottawa on June 1st.  Five aboriginal women initiated the march to raise awareness of Bill C-3.  The bill would make the grandchildren of women who lost their Indian status as a result of marrying non-Indian men, entitled to Indian status under the law.
Michelle Audette, one of the women participating in the march, feels that Bill C-3 doesn't go far enough and wants more aboriginal control over Indian status.
"No, this is not the right legislation for us.  We should be the ones deciding who is First Nations and who is not."
Bill C-3 is in its second reading at the House of Commons, and will be up for a vote on May 25th.  If passed, thousands of aboriginal people in Canada would regain their Indian status and the right that go along with it.  Aaron Lakoff, FSRN, Montreal.
Kagan SCOTUS confirmation hearing date set
Confirmation hearings for Obama Supreme Court hopeful Elena Kagan will begin on June 28.  In an announcement this morning Senate Judiciary Committee Chair Patrick Leahy said the hearings would begin 49 days after Obama announced her nomination.  Republicans have opposed the start date, pushing instead for after July 4th recess.
Extension levy fails in Oregon, leaving its future in jeopardy
Following up on a story from earlier in the week… In Oregon's Lane County, a tax levy to support local Cooperative Extension Services has failed.  Voters rejected the measure by 54% with a majority of the votes counted.  Extension staff said this morning they will begin preparing the office for closure.  Now much of Extension's budgetary fate lies with the County.  Lane Commissioner Faye Stewart represents a largely rural district.

"We need to find a way to continue the service.  And I don't' know… I've heard take more of a non-profit role, do fundraising, seek donations, put more onus on that.  But, I don't think that's going to be the complete answer either to salvaging it."
Extension offices all over the country provide social programs focusing on agriculture and self-sufficiency.  But the economic downturn has put funding for several state and local Extension services in jeopardy.
FEATURES
Thai standoff ends in bloodshed as uneasy curfew follows
The Thai government declared a curfew over the capital Bangkok and surrounding provinces Wednesday after troops opened fire on anti-government red shirt protestors. Fires burned across the city as protesters carried out random acts of violence and arson. FSRN's Ron Corben reports.
Mexican President Calderon meets with Obama as violence continues
Mexican President Felipe Calderon is visiting Washington DC today. He's meeting US President Barack Obama to discuss trade, immigration and border security.
Speaking today through an interpreter, Calderon said that the two countries have a special partnership.

"The United States and Mexico are nations that trade dialogue and complement each other economically and mutually. We are nations that have a political understanding of the highest level."
But after three years in power, many are criticizing Calderon for presiding over a rise in violence and killings of civilians. And some say Obama is not doing enough to hold the Mexican leadership accountable while the US is spending hundreds of millions of dollars on a failing drug war.
For more we're joined from Mexico City by John Ackerman. He's a professor at the Institute for Legal Research at the National Autonomous University of Mexico and Editor in Chief of the Mexican Law Review.
To read Ackerman's article, "Obama's Mexico Mistake," May 18, 2010, click here: http://www.huffingtonpost.com/john-m-ackerman/obamas-mexico-mistake_b_580437.html
House committee questions BP's history on oil spills and safety
One month after the Deepwater Horizon Oil Rig explosion, BP has yet to stop millions of gallons of oil from gushing into the Gulf of Mexico. Today, BP and Transocean executives continued to face lawmakers on Capitol Hill as more information emerges on the oil giant's safety record. In the latest of a series of hearings, today the House Committee on Transportation and Infrastructure looked at BP's history with oil spills. Committee Chair James Oberstar.
"When BP obtained its approval for safety and response plan required for drilling in the Gulf, BP claimed that if there were a spill it would not have an environmental impact because BP would rely upon 'industry-wide standards for using proven technology and practices for responding to the spill.' …and practices to clean up after an oil spill."
One issue lawmakers tried to uncover is whether BP knew in advance of the explosion that the Blowout Preventer was faulty – that's the key piece of equipment that was supposed to shut off the flow of oil. Oregon Congressmember Peter Defazio drilled BP President Lamar McKay.
"So you would then say that having a blow-out preventer that is incapable, at least part of the time, of shutting off a well would mean that it's either gross negligence or it's willful misconduct or you didn't meet the federal safety or operating regulation…I do think there are going to be some changes made."
Meanwhile, on the Gulf Coast, the US Coast Guard says tar balls found in the Florida Keys are not from BP's growing oil spill. Though the source of the tar balls is unknown, the Coast Guard says tests showed conclusively the material doesn't match the oil gushing from the Deepwater Horizon well. But the massive plume of oil could still threaten the Keys and Florida's coral reefs, and eventually move up the east coast, as parts of it begin to enter the Loop Current.
Challengers make gains in key Senate primaries
In last night's Senate primary elections in Kentucky, Pennsylvania and Arkansas, the candidate backed by the political party lost. Even more surprising is that in each of these cases, the candidates that won raised less money than their challengers. In Kentucky, Tea Party candidate Rand Paul beat Republican party-backed Trey Grayson. In Pennsylvania, 2nd term US Representative Joe Sestak beat 5 term Senator Arlen Specter. And in Arkansas, Senator Blanche Lincoln was forced into a runoff against insurgent candidate Bill Halter. FSRN's DC Editor, Leigh Ann Caldwell, speaks to Isaac Wood with Sabato's Crystal Ball at the University of Virginia about the races.
Financial reform package delayed in Senate vote
Senate Democrats suffered a setback today, as they failed to get the votes they needed to push financial reform over a crucial hurdle.  A long list of Republican and progressive Democratic amendments has slowed down the process, and now Democrats will have to wait even longer to bring the bill to a vote. FSRN's Matt Pearson reports.