May 21, 2010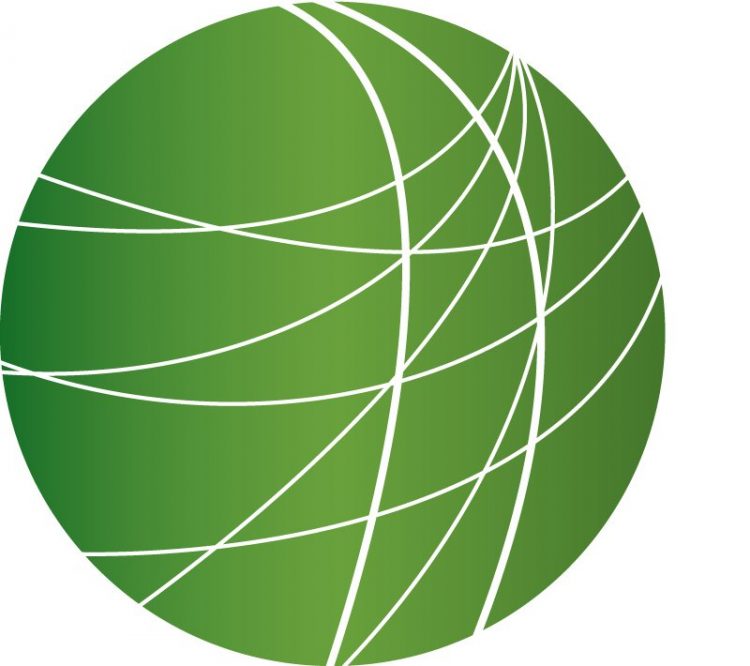 In Puerto Rico police arrest students in protest confrontation
Gulf Coast oil disaster threatens marine life and coastal wetlands
Calls for disarmament grows at nuclear treaty summit
Senate passes financial reform package
Housing assistance cut in New York as homelessness persists
HEADLINES
Texas Board set to approve conservative curriculum changes 
The Texas State Board of Education appeared poised this afternoon to approve changes to its social studies curriculum to lessen references to the roles of minorities in history and treat US movements like McCarthyism in a kinder light.  Critics, particularly African American and Latino groups, charge the Republican-heavy board seeks to let politics overwrite history.  Reporting from Houston, FSRN's Rachel Clarke has more.

Controversy began in March when the Texas State Board of Education appointed six experts to review the current standards.  In its list of recommendations, the experts said references to labor leader Cesar Chavez and Brown v.  Board of Education attorney Thurgood Marshall should removed for not being "historically significant."
Testimony was heard on Wednesday, with more than 200 people weighing in.  Among them was Bush Education Secretary Rod Paige.  In his testimony, Paige pleaded with the Board not to let personal opinions drive –quote-  "what is taught to our children."  Texas is the second largest purchaser of textbooks in the nation, behind California, and consequently textbook publishers could begin pushing the Texas version of history on other states.  Rachel Clarke, FSRN, Houston.
Obama announces move towards new truck fuel efficiency standard
President Barack Obama issued memorandum today directing his administration to devise a new national fuel efficiency standard for medium and heavy duty trucks beginning with model year 2014.  He says this is the first time the US will have such a standard.
"This is going to bring down the cost for transportating… transporting goods serving business and consumers alike.  It will reduce pollution, given that freight vehicles produce roughly 1/5 of the greenhouse gas emissions related to transportation."
Last year, Obama announced a similar standard for cars and light trucks, which was finalized last month.  The President said he wants the new standards in place by the end of the year.
Another Massey Energy miner dies
Another miner employed by Massey Energy in West Virginia is dead, just a day after Massey's CEO testified before a Senate committee about the high safety standards of the company.  James Erwin, a 35-year coalmine veteran, was struck by a mining car on May 10th.  He died early this morning due to complications from his injuries, according to a report issued by Federal Mine Safety authorities.  FSRN's Brad Kutner has more about Massey's safety record.
Massey Energy's CEO sat before a Senate hearing Wednesday to defend his company's safety record in the wake of the Upper Big Branch Mine disaster, which left 29 miners dead.

"Let me state for the record – Massey does not place profits over safety, We never have and we never will.  Period.  When I became head of Massey 20 years ago, I have made safety the number one priority.  Our records as been dramatically better than the industry average in the 17 of the last 19 years."
But a report by the Mine Health and Safety Administration acquired by FSRN shows Massey has received over 37 thousand safety violation in the last 5 years.  That's 10 thousand more than the next company on the list.
The death of James Erwin today brings total mine-related deaths under Massey Energy's watch to 53 in the past 10 years.  Brad Kutner, FSRN.
Scientists create first synthetic living cell, ethics questioned
In a major scientific advance, researchers in Maryland have created what they are calling the first synthetic cell.  Scientists first described the new synthetic species of bacterium in the journal Science, yesterday.  Kellia Ramares has more:
Researchers at the J. Craig Venter Institute designed and created an artificial strand of bacterial DNA inside a yeast chromosome and then transplanted it into a different, though related, species of bacterium.  Scientists then used a patented process to "boot it up," or make it come alive.
The result is not "life from scratch," but it is a step toward being able to reprogram bacteria to produce things such as new fuels, or better ways to clean polluted water.  But synthetic biology could also be used to produce dangerous microbes.  Jesse Reynolds is a policy analyst for the Center for Genetics and Society in Berkeley, California.
"There are concerns about environmental release, about health and human safety.  These have not been adequately addressed from a regulatory perspective.  They're certainly promising a lot of very positive potential developments from this: A green technology and the production of medicines and so forth.  But I think it's important to keep in mind that these researchers are also there to make a dollar"
President Barack Obama has requested that the Presidential Commission for the Study of Bioethical Issues immediately undertake a study of the potential benefits and risks of synthetic biology in medical, environmental, security and other areas.  The commission's report is due in 6 months.  Kellia Ramares.  FSRN, Oakland.
FEATURES
In Puerto Rico police arrest students in protest confrontation
In Puerto Rico, police used pepper spray on student protesters and beat them with batons, as the students gathered at a fundraiser of Governor Luis Fortuno at the Sheraton Convention Center. A video posted on a local media website, Primera Hora, showed police in helmets shoving students who chanted in a group.
At one point police use a taser gun on a protester who screams and, according to Primera Hora, later had to be sent to a cardiologist. Five students were detained and 20 injured. The student actions are part of a month-long strike at university campuses across Puerto Rico. Students are fighting tuition hikes and what they say is an effort to privatize parts of the public education system.
To view videos of the confrontation: http://www.primerahora.com/vevideosdeestudiantesysindicatossacadosapalos…
Gulf Coast oil disaster threatens marine life and coastal wetlands
After mounting pressure BP has finally released a live video stream of the oil gushing at the floor of the Gulf of Mexico and experts say the rate of flow is probably much higher than what BP previously estimated at 5,000 barrels per day. Florida Democratic Senator Bill Nelson said yesterday that the oil company had delayed releasing the video.
"Each step it was like pulling teeth to get the video released, but you know, Mr. President, live video pictures don't lie. There is a little pipe that you can see in the video that is coming in and is being inserted in that was supposed to be sucking most of the oil out, but in fact, the pictures don't lie. The live video is showing the gusher is spewing black oil five-thousand feet below the Gulf of Mexico."
Scientists have also found evidence of large plumes of underwater oil, raising concern that the diverse marine life in the area is at risk. To hear more about the efforts to monitor the coastal environment, we're joined by Chris Snyder. He's director of the Marine Education Center at the Gulf Coast Research Laboratory at the University of Southern Mississippi and he's just returned back from a research trip into the Gulf.
Calls for disarmament grows at nuclear treaty summit
At the United Nations in New York, world leaders continue to hash out details of the Nuclear Non-Proliferation Treaty. Although, all signatory states agree on the NPT requirements there is a difference in approach to achieving non proliferation and disarmament. Nuclear weapon states focus more on checking nuclear proliferation while the non-nuclear weapon countries favor faster disarmament efforts. As FSRN's Salim Rizvi reports, the call for disarmament is growing.
Senate passes financial reform package
Four Republicans crossed the aisle Thursday night to ensure passage of a financial reform package long in the making. The process has been the opposite of health care reform in many ways – the Senate bill is stronger than the House bill and reconciling the two bills is likely to be a more open and transparent process. Tanya Snyder brings us the details of what's in the reform.
Housing assistance cut in New York as homelessness persists
In New York City, activists are calling for the government to address the causes of homelessness. Over the past few years the number of rental units affordable to low income New Yorkers has decreased, and the city has stopped giving homeless families priority for Section 8 housing vouchers and apartments in public housing. Now the city says it can no longer afford to process any new Section 8 applications and a new city budget could put 10,000 low-income families at risk of losing the competitive subsidy. From New York, Sam Lewis reports.