May 24, 2010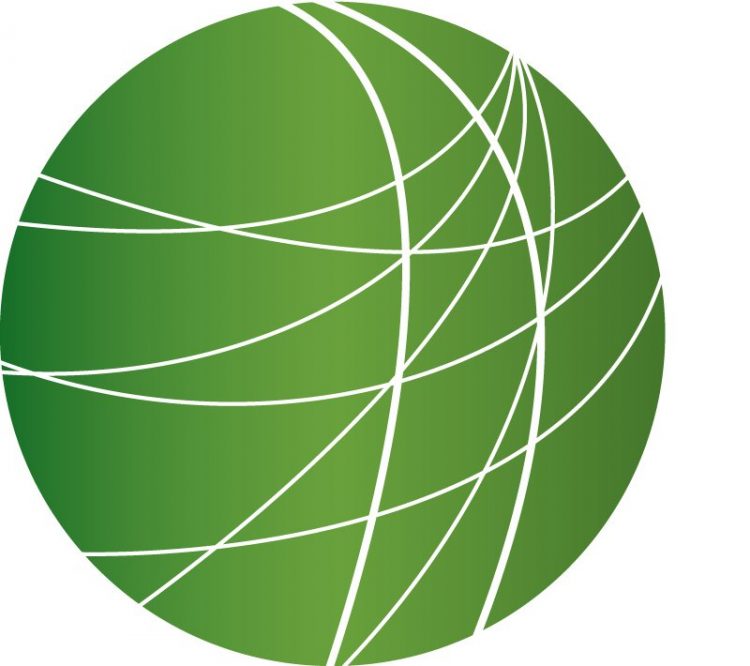 Mapping project draws on local Gulf residents to monitor oil disaster
Senate takes up $33 billion supplemental war spending bill
Cuts to indigenous programs in Canada threaten health services
Despite assistance, health care in Haiti still struggles to meet needs
Boston group marks three decades of action serving "food not bombs"
HEADLINES
US Supreme Court to consider civil rights and DNA
The US Supreme Court today agreed to consider the civil rights of death row inmates with respect to DNA testing of evidence. In a case that may have broad implications around the country, the Court will consider the possibility that federal civil rights law may allow Henry Skinner to gain access to DNA testing of evidence that was not done during his trial – but that may well exonerate him of the 1993 Texas murder of his girlfriend and her two children. In the past – the Court has said that convicted criminals do not have the right to demand DNA testing – but this is the first case that considers a death row inmate trying to save his life.
Dozens arrested at NY immigration protest
For the second week in a row, arrests in New York City call attention to comprehensive immigration reform. FSRN's Renee Feltz has more.

Last Monday 16 people calling for immigration reform were arrested for blocking a busy street in front of New York's federal plaza. That number more than doubled today when 37 people were handcuffed and loaded into a police van. They included members of the city council and state assembly, as well as union leaders and clergy members.
"This worked during the civil rights era of the 60's and we believe immigration is the civil rights issue of the 21st century."
Bishop Orlando Findlayter was among those arrested. He's the leader of a coalition of 140 Caribbean churches that have undocumented immigrants in their congregations.
"We have written letters, we have marched, we have rallied and we have seen no real action, so it is our intention to step up."
Findlayter says more civil disobedience is planned next week. Renee Feltz, FSRN, New York.
Jamaica under state of emergency – violence continues
Violence spread in Jamaica today, where heavily armed police patrolled the streets of Kingston and locals blocked a bridge that links the capitol city with Montego Bay. Unrest began last week after Jamaica's justice minister agreed to extradite an alleged drug kingpin. But Christopher Coke's supporters say he is a legitimate businessman and have taken up arms to defend him. Today Cook said he would not surrender. Two police officers are dead – at least six others injured. A state of emergency was imposed last night. According to the US Drug Enforcement officials – Coke is accused of running a violent gang called the Shower Posse that sells drugs in the US and sends him the profits.
UN summer camp for kids torched
A UN sponsored summer camp in Gaza was set ablaze today following warnings over the weekend from Imams.  FSRN's Rami Almeghari files this headline.

The blaze completely devastated one of the summer camps the United Nations Relief and Works Agency (UNRWA) is   setting up in Gaza. Over the weekend, imams at various Gaza mosques warned that the UN agency's co-ed camps create values that contradict the conservative nature of Gaza society by bringing both boys and girls together.  Local community groups say the fire will affect the children's summer activities, just at a time the kids of Gaza need such recreational programs. They call on the Hamas-led government to immediately bring to justice those behind the attack. For the second year in row, the UNRWA is organizing summer programs in many parts of the region. They hope to provide the kids in Gaza an opportunity to find fun again after the violence of the January 2009 Israeli incursion. The project covers all elementary and preparatory un-run   schools. Rami Almeghari, FSRN, Gaza.
Immigrant detainees on hunger strike in Japan
In Japan, at least 70 detainees in the Ushiku immigration detention center northeast of Tokyo have been on hunger strike for more than ten days. Most detainees are male from over 12 countries and are seeking refugee status. They are demanding better treatment and want to be released. They are also protesting what they say is the 'mysterious death' of an African who was detained for deportation.  FSRN's Claudia Cragg has more.
The hunger strikers, many of them Sri Lankans and Pakistanis, are refugees who came to Japan looking for work.  Apart from the unexplained death of an African inmate, they also want to bring to the world's attention the suicides in the centre of a Brazilian and a South Korean. Another 40 detainees are expected to join the hunger strike on Monday if a positive response from the authorities is not forthcoming. Back in March Jorge Bustamente, a UN human rights envoy, raised serious concerns about Japan's often years-long detentions of illegal migrants, including parents with children as well as rejected asylum seekers. Claudia Cragg, FSRN.
Okinawa air base to move after all; South Korea breaks ties with the North
Also from Japan, Prime Minister Yukio Hatoyama did an about face and said due to the political climate in the Korea's – he's decided to make good on an agreement with the US and move the Futenma Air Force base to another location on the island.  South Korea officially cut trade ties with the North today and banned Pyongyang's ships from South Korean waters. The moves come as a result of the sinking of a South Korean warship – 46 sailors were killed. Both the US and the UN expressed support for South Korea.
Torture trial of former Chicago cop opens
In Chicago – proceedings began in the trial of a former Chicago police officer accused of covering up past torture of suspects. Lt. Jon Burge has pleaded not guilty to obstruction of justice and perjury during a civil trial on charges that he was responsible for torturing suspects throughout the
FEATURES
Mapping project draws on local Gulf residents to monitor oil disaster
Federal officials visited the Gulf of Mexico today to monitor BP's response to the ongoing oil spill in the region. The oil company has come under increasing criticism from local communities and public officials for what they say is a slow and inadequate response to the disaster.
Secretary of Homeland Security Janet Napolitano pledged to hold BP accountable for the clean up.
"We are going to do everything we can to protect this land and protect these Parishes and that claims are paid, the oil well is sealed and this area comes back."
Louisiana Governor Bobby Jindal emerged from a meeting with Napolitano and Secretary of the Interior Ken Salazar describing it as "good," "direct," "frank talks." Over the weekend Jindal said the federal government and BP have been slow to lay down protective booms and to dispatch vessels to combat the spill. So far, more than 65 miles of Louisiana's shoreline have been affected by oil.
"For anyone who has seen this damage, or seen the impact of this oil first hand, you know that what we've been saying is true, this oil not only threatens our coast and our wetlands, this oil fundamentally threatens our way of life here in south Louisiana."
Now, a grassroots effort is being organized to independently monitor the spill. Local residents are using interactive mapping to document the damage.
To learn more, we're joined by Mariko Toyoji, a Research Associate with Louisiana Bucket Brigade. She joins us from New Orleans.
Senate takes up $33 billion supplemental war spending bill
In Washington, the Senate moves from the major domestic policy of reforming the financial industry to foreign policy. This week it will take up a $33.5 billion war spending bill. As FSRN's Leigh Ann Caldwell reports, some Democrats are wary of supporting President Obama's war policy.
Cuts to indigenous programs in Canada threaten health services
The federal budget has come into effect in Canada, but now many aboriginal organizations are unhappy with some key funding decisions. They say some cuts could eliminate vital programs for the community, including health and healing services. Aaron Lakoff has the story from Montreal.
Despite assistance, health care in Haiti still struggles to meet needs
A Caribbean storm system is dumping heavy rains on Port-Au-Prince as hundreds of thousands remain homeless four months after the devastating earthquake in Haiti. Despite fears to the contrary, relief agencies have not reported mass outbreaks of contagious diseases among the thousands of displaced families living in squalid camps. Haiti's health system has benefited from an influx of foreign money and resources, but it's still not enough for many who fall ill. FSRN's Ansel Herz takes us inside Port-au-Prince's only public hospital – the state university hospital of Haiti – to examine what the country's public health care system is like today.
Boston group marks three decades of action serving "food not bombs"
Today marks the 30th anniversary of the start of the organization known as Food Not Bombs.  Celebrations took place over the weekend in several cities around the world, including Boston, where the original chap