May 27, 2010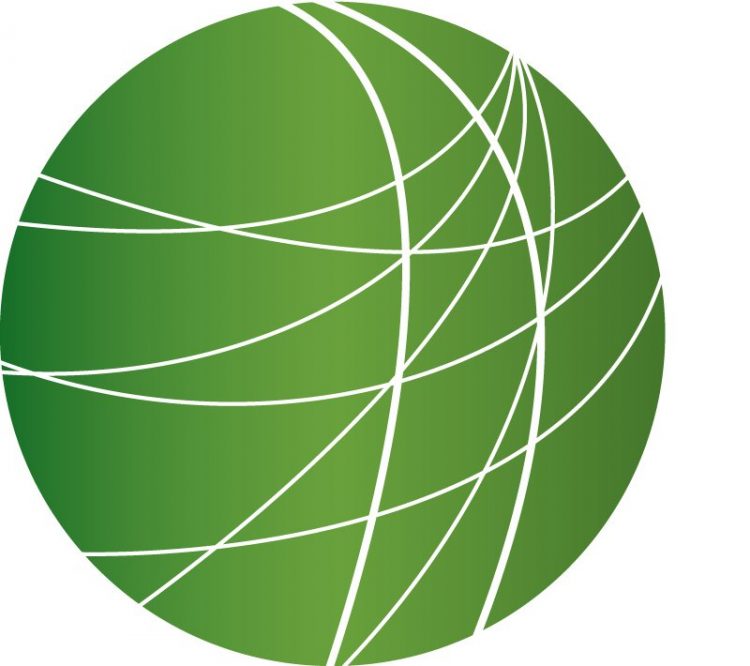 Obama defends response to BP oil disaster, places hold on offshore drilling in region
EPA to regulate Texas air quality citing problems in state oversight
Amnesty report faults powerful governments for "global justice gap"
Sentencing Commission takes up issue of race in mandatory drug penalties
Green party candidate emerges in Colombia's presidential race
HEADLINES
House and Senate bodies take up Don't Ask, Don't Tell repeal
The US House and in the Senate Armed Forces Committee both took up the repeal of the Don't Ask, Don't Tell policy today.
Republicans and several Democrats in the House made the push to wait until the Defense Department releases a report examining the potential effects of the policy change.  Republican Robert Wittman of Virginia.

"I believe Congress must make a fully informed decision.  And the Department of Defense must provide Congress with a full and complete report on the ramifications of changing the current law, or whether a change is necessary.  We owe that much to our military personnel, to listen to them, and to wait for the completion of the study next year."
But New Jersey Representative Rob Andrews said he wanted to set the record straight.
"This policy will happen only when the Secretary of Defense and the Chairman of the Joint Chiefs of Staff say it's the right thing to do for this country.  The right thing to do for this country is not to ask someone what church they go to, what country they came from, what color they are or what their sexual orientation is.  It's to ask if they are willing and able to serve, and that's what we're going to do."
The study is due for release in December, after mid-term elections that could give Don't Ask, Don't Tell supporters a chance to boost their numbers.  As of air time, vote results were still pending
Afghanistan troop withdrawal timeline amendment fails in Senate
An amendment to the Senate Supplemental Spending bill that would force a timeline for troop withdrawal from Afghanistan failed passage today 18-80.  Wisconsin Senator Russ Feingold introduced the legislation Monday.  A Senate republican-led effort to boost security funding for the US-Mexico border also failed.  The House version of the spending bill already includes nearly $700 million for border security.
Gazans prepare to welcome international aid flotilla
As a flotilla of ships bearing humanitarian aid nears the Gaza shores, Israel says any attempt to dock in Gaza is an "outright provocation" and that its navy is prepared to intercept.  FSRN's Rami Almeghari reports.
A large convoy of European, Turkish and Arab supporters of the Palestinian people is sailing toward Gaza and expected to arrive on Saturday.  Israel says it will block access to Gaza, but will allow the flotilla to dock at an Israeli port for inspection before transporting the aid across the border.  Israel argues that Gaza is not in a humanitarian crisis and that it has allowed in many shipments of goods and commodities.
Those in charge of the aid convoy told FSRN that their cargo includes items that Israel has blocked for the past three years – including construction supplies, paper, athletic equipment for students, medical equipment and a full dentist office.
In Gaza, preparations are underway to welcome the Freedom Flotilla convoy.  Over the past couple of years, five similar convoys have attempted to reach Gaza – only two of them have succeeded.  Younis Taha is a Gaza resident.

"The sea is our sea, even if they are imposing a blockade on us.  No one should interfere in our own affairs.  We should defend those coming to break the blockade, whether the Israelis say yes or no.  This is our homeland, and they are our guests and we should welcome them, for it's our custom to welcome guests."
The nine ships in the Freedom Flotilla are carrying around 700 pro-Palestinian activists, as well as 10,000 tons of aid.  It is the largest convoy to try to reach Gaza since Israel blockaded on the coastal territory in 2007.  Rami Almeghari, FSRN, Gaza.
South African transit workers end crippling 3-week strike
South Africa's ports will be back to normal tomorrow after a three-week strike affected business operations and even disrupted preparations for the soccer world cup.  Davison Makanga reports.
The state-owned transportation and logistics group Transnet confirms a deal has been reached with the SATAWU union, which represents about 40% of the company's workers.  Last week, the union rejected a 10% wage increase deal signed by their larger counterpart, the United Transport and Allied Trade Union.  Bloomberg reports SATAWU has now accepted an 11% wage increase.
The impact of the strike was severe.  The Ministry of Agriculture and Fisheries announced that 1 billion South African Rand – or about $13 million US dollars – was lost due to the strike.  Exporters and fresh produce suppliers had to write off their inventory.
The Ministry warned jobs might be lost in the aftermath.
Meanwhile, power utility workers here are demanding housing allowances and an 18% salary adjustment.  The workers warn that the soccer World Cup starting June 11 would be hit with power disruptions if their grievances are not met.  Earlier this week, the workers' plan to embark on full strike was ruled illegal by the court.  Davison Makanga, FSRN, Cape Town.
Myanmar critics mark 20-year anniversary of pro-democracy vote
Today is the 20th anniversary of elections in the Southeast Asian country of Myanmar, when Aung San Suu Kyi's Pro-democracy Party handily won.  Just a year before, the Military junta changed the name of the country to Myanmar from Burma.  The junta never recognized the results of the election and has held on to power since, persecuting members of the winning party.  In planning for new elections, the government officially decertified the results of the 1990 election.  The coming elections are not expected to bring any real change to military rule.
FEATURES
Obama defends response to BP oil disaster, places hold on offshore drilling in region
There's been a flurry of activity around the BP oil spill – both in the Gulf and in Washington DC. BP continues to pump mud into the gushing well in an attempt to plug the leak. FSRN's Leigh Ann Caldwell has more on that and other developments.
EPA to regulate Texas air quality citing problems in state oversight
The US Environmental Protection Agency has announced that as of July 1st, pollution regulators in the state of Texas cannot issue permits without prior approval from the federal agency. Texas is home to a massive petrochemical industry with dozens of refineries located down the length of the state's coastline. Health advocates and environmental activists have criticized the Texas Commission on Environmental Quality for years as negligent and ineffective in its official regulatory role. Now the EPA says the state's system of regulation has failed to comply with the Clean Air Act.
Joining us on the line from Houston is environmental attorney Jim Blackburn. He's with the firm Blackburn & Carter, and has over three decades of experience in health and environmental litigation.
Amnesty report faults powerful governments for "global justice gap"
In its annual assessment of human rights abuses around the world, Amnesty International says powerful governments are creating a global justice gap, by blocking international court cases, shielding allies from criticism and failing to act on human rights violations. The report, released yesterday, documents abuses in 159 countries and finds fault in the handling of possible war crimes in Sri Lanka, a lack of accountability for the conflict in Gaza, and an increase in forced evictions throughout Africa. The report also points out a sharp rise in incidents of racism and xenophobia in Europe and Central Asia.
Interim Secretary General for Amnesty International Claudio Cordone said the concept of justice needs to be expanded.

"Justice is not only about not being tortured, about being free to express your views and so on, justice is about being able to go to school, to have access to clean water, to have access to a decent health system."
Cordone said that without an effective system of justice and accountability, those basic rights continue to face threats.
To access Amnesty International's full report, State of the World's Human Rights: http://thereport.amnesty.org/press-area/press-pack/download-report.
Sentencing Commission takes up issue of race in mandatory drug penalties
When it comes to drug charges, race continues to be the deciding factor on who goes to jail and for how long. That's according to expert testimony heard today before the United States Sentencing Commission. The testimony comes a week after the Obama Administration released a memo updating sentencing guidelines. FSRN's Karen Miller reports.
Green party candidate emerges in Colombia's presidential race
Colombia will hold presidential elections this Sunday. Voters in the South American country of some 45 million can choose between nine candidates who have promised solutions to problems such as poverty and unemployment and how to deal with the country´s drug traffickers and rebel groups. As Manuel Rueda reports, an unusual candidate from the country´s green party has emerged as a dark horse favorite.