May 26, 2010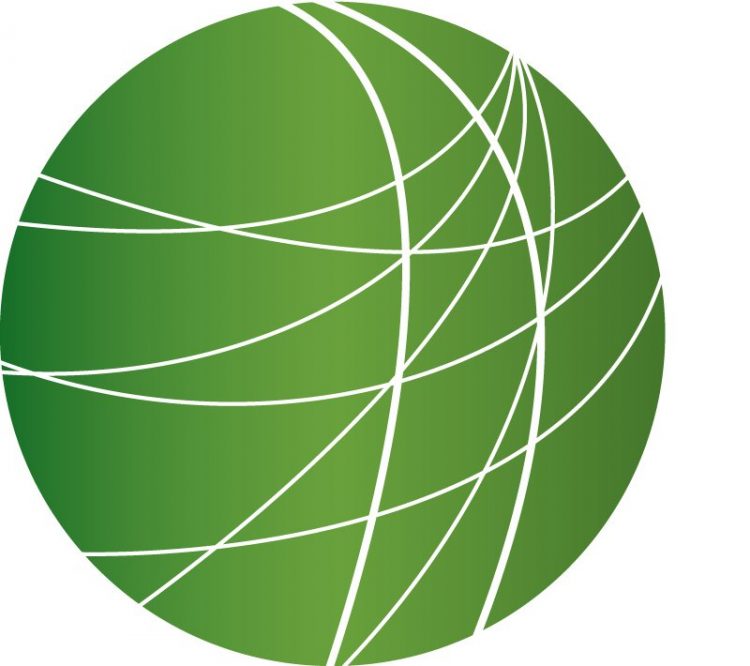 <u
As BP moves to plug damaged well in Gulf, officials defend response
US military to expand covert operations throughout Middle East, Africa
Clinton pledges support to South Korea as tensions rise with North
Lawmakers push for increased border security, but struggle to define success
Latino residents in Connecticut challenge discriminatory police practices
HEADLINES
Lori Berenson paroled by Peruvian court
A court in Peru has granted parole to Lori Berenson, the US woman convicted and jailed 15 years ago on charges of aiding a leftist revolutionary group in the country.  An anonymous military tribunal sentenced the New York native when she was 25 years old.  Her family maintained she was a political prisoner.  Under the terms of her release – expected very soon – she will not be allowed to leave Peru until the completion of her original sentence in 2015.  Berenson now has a 1-year-old son.
Canada G8 & G20 security budget nears $1 billion CAD
As Ontario prepares for this summer's G8 and G20 meetings, the Canadian government today announced their security budget.  And the price tag has incited controversy.  FSRN's Aaron Lakoff has more.
Vic Toews, Canada's public safety minister, announced that the budget for security operations alone during the G20 meetings in Toronto could reach as high as $930 million Canadian.  According to CBC news, this budget far surpasses amounts spent on security at previous G8 or G20 meetings.  $381 million was spent on security at the G8 meetings in Japan in 2008, and $30 million at the London G20 meetings in 2009.
The global finance meeting is scheduled to run June 26th through 27th in Canada's largest city.  It will be held in the Metro Convention Centre, which will be cut off from the public by a high-security fence.
Activist groups organizing counter-protests are already expecting thousands to participate, calling attention to workers' security, climate change, and indigenous land rights.  Aaron Lakoff, FSRN, Montreal.
Trinidad and Tobago's first female PM sworn in
Big changes are in motion on the two-island nation of Trinidad and Tobago.
"As Prime Minister-elect of our great republic of Trinidad and Tobago, let me say how grateful I am by your overwhelming response to the People's Partnership."
Today the country's first female Prime Minister, Kamla Persad-Bissessar, was sworn in after her People's Partnership coalition won elections in a landslide.  Audio curtosey CNC3 Television.  Thousands turned out to celebrate the victory and tributes to the new PM were posted on the internet.
On Monday night, former Prime Minister Patrick Manning conceded defeat in the snap election that he called just halfway through his term in the natural resource rich Caribbean nation.
Israeli air strikes in Gaza wound more than 20
More than two dozen Palestinians were wounded during separate Israeli air strikes on Gaza today.  Israel says the strikes are in response to continued homemade rocket fire from Gaza into nearby Israeli areas.  FSRN's Rami Almeghari reports.
Medical sources say two air strikes in Gaza left more than 20 people wounded, some of them critically injured.  The air strikes hit a Hamas training site in the Beit Hanoun, a city in the northern part of the territory.  Debris from the blasts caused damage to a nearby mosque.  In southern Gaza, Israeli warplanes fired missiles on an abandoned airport in eastern Rafah city, with no injuries reported.
Tuesday night, an unknown Gaza armed faction said it fired a number of homemade rockets into Israel.  And an armed faction of the Popular Front for the Liberation of Palestine, claimed responsibility for shooting at a Israeli military jeep near the border fence in the north.
Following the Israeli war on Gaza in January 2009, the ruling Hamas party agreed with all other armed factions in the territory to a unilateral ceasefire.  Yet, rocket fire from Gaza has continued frequently since then.  Israel holds Hamas responsible for the attacks.  More than an dozen Palestinians have died in the Israeli retaliation since the war.  Rami Almeghari, FSRN, Gaza.
In other news, a small flotilla of ships carrying 10,000 tons of food and other aid is on its way from Turkey to Gaza.  Today the 8 ships made a stop in Cyprus.  The flotilla is expected to encounter resistance from Israeli forces, which are upholding an economic blockade on the territory.
Italian Unions plan general strike in wake of government austerity measures
The government of Italy is the latest and largest country in the EU to announce austerity measures in an effort to reduce debt.  The two-year plan, which freezes public employee salaries and slashes funding to local programs, amounts to nearly $30 billion in cuts.  Italy's largest union and several other labor groups are criticizing the cuts saying they will disproportionately affect those with lower incomes.  Today the unions called for a general strike at the end of June.
FEATURES
As BP moves to plug damaged well in Gulf, officials defend response
BP is making another attempt to stop the flow of oil gushing deep below the surface of the Gulf of Mexico, with a method known as a "top kill." The plan is to inject a thick mud into the oil well to push the oil down then seal it with cement, but experts say it has a fifty percent chance of working. As FSRN goes to air, the procedure was underway with its results unknown.
Meanwhile, Administration officials defended their response to the ongoing disaster before a House panel today. They repeated their promise to make B-P pay for all costs associated with the spill. Tanya Snyder has more from Washington.
US military to expand covert operations throughout Middle East, Africa
A secret military order signed by the current head of US Central Command expands the use of clandestine military operations throughout the Middle East, the Horn of Africa and Central Asia. The New York Times reported on Tuesday that General David Petraeus signed the order last September in what officials told the Times was an effort to make the secret operations more "systematic" and "long term."
To learn more, we're joined by Robert Dreyfuss, contributing editor to The Nation and long time investigative journalist who has written extensively on politics and national security.
Clinton pledges support to South Korea as tensions rise with North
US Secretary of State Hillary Clinton was in Seoul today as tensions have increased between the North and South Korean governments. Seoul has accused Pyongyang of sinking a South Korean war ship in March and killing 46 sailors – a charge North Korea denies. South Korea said it would resume broadcasting propaganda across the demilitarized zone and North Korea threatened to launch attacks if South Korea attempted to retaliate for the sinking of the ship.
Clinton said the US is working to determine a course of action at the UN Security Council while providing further assistance to the South Korean military.
"The US and South Korean militaries have announced plans for joint exercises. And we will explore further enhancements to our posture on the peninsula to ensure readiness and to deter future attacks. The United States is also reviewing additional options and authorities to hold North Korea and its leaders accountable."
UN Secretary General Ban Ki Moon said this week that evidence of the attack is "compelling" and that measures must be taken, however action from the UN would require the approval of China, a permanent member of the Security Council and North Korea's most powerful ally. The Chinese premier is due to meet with the South Korean president on Friday.
Lawmakers push for increased border security, but struggle to define success
President Obama announced that he will send 1,200 National Guard troops to the US Mexico border and ask Congress for half a billion dollars for border security. Meanwhile, Republicans are backing a proposal by Senator John McCain to increase the number of troops on the border to 6,000. FSRN's Leigh Ann Caldwell explores if these ideas would satisfy lawmakers' who say that the border must be secured before taking on the issue of immigration reform.
Latino residents in Connecticut challenge discriminatory police practices
The immigration debate is also heating up in towns across the country. In New Haven, Connecticut, where the immigrant population has grown, the city created an ID card available to all residents, regardless of immigration status.  But right next door, in the town of East Haven, Latinos say they've been systematically harassed by police, issued traffic tickets and sometimes arrested. Last year, members of a Catholic parish in New Haven which includes many immigrants who had been stopped in East Haven asked the US Department of Justice to investigate. The DOJ recently issued a letter to the town, outlining seven areas of concern. Melinda Tuhus reports.