May 5, 2010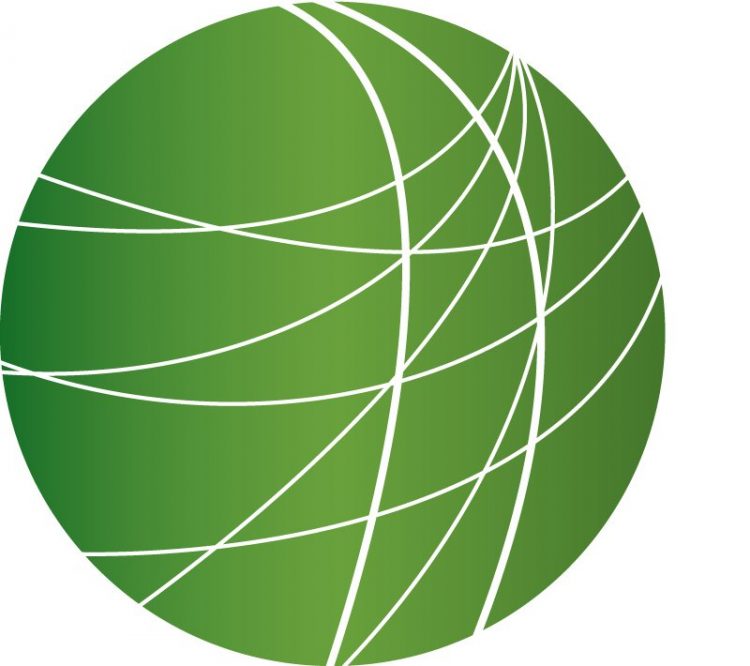 Federal agency excluded BP oil rig from environmental assessment
Government commission focuses on role of "shadow banking" in financial collapse
Rep. Obey, influential lawmaker, will not seek re-election
Three killed as Greeks protest government cut backs
Debate heats up over water law in Ecuador
Italian town opts for "low-tech" alternative to trash collection
HEADLINES
Taliban attack in Afghanistan
At least 12 people were killed in Southwest Afghanistan, when the Taliban attacked a government compound. One female provincial council member and two soldiers were among those killed, and at last 4 people were wounded according to the local police chief.  The bombings and street gun battles took place in Zaranj, the capital of the Nimroz province.  A Taliban spokesperson said the attack was carried out because officials are trying to persuade Afghans to oppose the Taliban.
Tucson and Flagstaff will sue Arizona on immigration law
Backlash against Arizona's new immigration law continues.  Both the Tucson and Flagstaff city councils voted to file suit against the state, in protest of the law which would require local law enforcement officers to question people about their immigration status if there is a "reasonable cause" to believe that they are in the country illegally.  From Tucson, Amanda Shauger reports.
The vote in Flagstaff was unanimous, while in Tucson, the city council voted 5 to 1 in favor of suing the state.  Tucson's Republican Mayor Bob Walkup cited three main reasons for legal opposition against SB 1070; uncertainty how officers are to interpret "reasonable cause" when they question people, frivolous and costly litigation by citizens against police for not adequately enforcing the law, and a growing economic boycott which could harm Tucson's economy.  According to the Arizona Hotel & Lodging Association, 20 groups have already canceled conferences in Arizona.  Tucson and Flagstaff are the first two municipalities to sue the state over the immigration law; the mayor of Phoenix has said he would like to file suit, but the city can't legally do so without the city council's support.  Amanda Shauger, FSRN, Tucson.
Sri Lanka scales back emergency laws
The Sri Lankan Parliament has scaled back 27-year old emergency laws including restrictions on meetings and the distribution of literature.  Residents will no longer have to register overnight guests to police, and soldiers will lose some of their ability to carry out search operations.  The emergency laws have been extended every month since 1983 because of the civil war against the Tamil rebels which ended last year.  Some aspects of the emergency laws remain.  Authorities can still detain a suspect without charge, but now must produce evidence within 3 months, instead of the previous 18.  And the more than 11 thousand suspects already in custody under emergency laws will not be freed.
Shell has spilled record amount of oil in Nigeria
The Dutch Oil company Shell has admitted spilling about 14,000 tons of oil in Nigeria's Niger Delta region last year, the third year in a row that oil spillage has increased. Sam Olukoya reports from Lagos
Shell made the disclosure in its annual sustainability report.  The amount of oil spilled into the delta was twice as much as 2008, and hour times as much as 2007.  The company said militants and oil thieves are mainly to blame for the burst oil pipelines that led to the spills, but admits that some of the oil spills resulted from its operations.  Frequent oil spills in the fragile eco system of the Niger Delta region, where all of Nigeria's oil comes from is the cause of long-standing tension between local communities and western oil companies operating in the region.  Local communities say fishing and farming which provide both food and jobs, are often affected by the oil spills. Sam Olukoya, FSRN, Lagos.
EPA proposes regulations on coal ash
The Environmental Protection Agency has issued new proposed regulations on the disposal of coal ash, a toxic waste product made when burning coal.  The EPA has opened a 90-day comment period on 2 proposed regulatory options; one would treat coal ash as hazardous waste. The second would regulate the cancer-causing ash similarly to household garbage, and assign enforcement duties to the states, instead of the federal government.  Environmentalists have criticized that plan.  Coal ash has never been subject to federal regulation; it became a major issue in December of 2008, when almost a billion gallons of coal ash spilled in eastern Tennessee.
New power plant regulations in California
California has adopted regulations restricting water use by nuclear and other power plants, in hopes of lowering their impact on aquatic wildlife. Kellia Ramares has the story.
The new rules, which are the first of their kind in the United States, require existing power plants to stop using the "once-through cooling" process by which marine or river water is used to cool power turbines, and then returned to the environment at higher temperatures.  California estimates that once-through cooling systems kill millions of fish and billions of fish larvae each year.  Alternatives include "Closed Loop" cooling systems that reduce water consumption, and wedge wire screens that would protect wildlife from being sucked into the power plant.  Plant operators say the proposed rules will place a significant financial burden on their companies.  The Water Board estimates that, on average, the cost will be 1 cent per kilowatt-hour, not counting revenue lost during downtime for renovation.  Most plants will have until 2015 to comply, but the Los Angeles area has until 2020 and the states two nuclear plants have until 2022 and 2024 respectively.  The new regulations must still be approved by the state office of Administrative Law.  Kellia Ramares, FSRN Oakland, California.
Argentina on path to approving same-sex marriage
And the lower house of Argentina's government has approved gay marriage.  If the law is approved by the Senate next week, Argentina would be the first Latin American country to allow same-sex marriages.  We'll have more on that story later this week.
FEATURES
Federal agency excluded BP oil rig from environmental assessment
The US Coast Guard says that British Petroleum has been able to cap one of the leaks deep underwater in the Gulf of Mexico, but that hundreds of thousands of gallons of crude oil continue to spill into the coastal waters. Meanwhile, as three different congressional committees scheduled hearings next week to look into the April 20 explosion, it appears that federal authorities may have missed an opportunity for oversight. Government documents show that federal agencies excluded BP from having to conduct a thorough environmental assessment of the Deepwater Horizon oil rig – accepting that a massive oil spill was unlikely.
To discuss the issue we're joined by Kieran Suckling, executive director at the Center for Biological Diversity, an environmental advocacy group based in Tucson, Arizona.
Government commission focuses on role of "shadow banking" in financial collapse
In Washington, executives from the failed investment firm Bear Stearns told a government commission that they didn't see the financial crisis coming and there was nothing they could have done to stop it. Testimony came at a hearing today with the Financial Crisis Inquiry Commission, created by congress to investigate the causes of the financial meltdown. Commission members focused on what role shadow banking played in the crisis. FSRN's Karen Miller has more.
Rep. Obey, influential lawmaker, will not seek re-election
One of the most powerful members of the House of Representatives announced that he will not run for re-election. David Obey represents Wisconsin and is head of the influential Appropriations Committee, the committee that allocates spending. This news comes after primary election results in three states provide more evidence that incumbents are having a tough time getting re-elected. FSRN's Leigh Ann Caldwell reports.
Three killed as Greeks protest government cut backs
Tens of thousands filled the streets in Greece today to protest the government's response to the country's financial crisis.
Police fired pepper spray, tear gas and stun grenades into a crowd advancing toward the parliament building in Athens. Some protesters hurled objects at riot police while others scrambled to flee the noxious weapons. Garbage bins and barricades burned in the streets and fires were set in at least eight buildings.
Officials say three people died in a bank in the center of Athens. The President of Parliament said initial evidence indicates they died of asphyxiation after Molotov cocktails were thrown. Four others were hospitalized.
Part of the multi-city demonstrations included a 24-hour general strike which shut down air, rail and ports. Doctors, teachers, journalists and lawyers joined public sector workers in the strike. Workers are protesting wage and pension cuts and tax increases the Greek government is considering in order to get a $140 billion loan from the EU and IMF. The Parliament is expected to fast-track a bill to approve the austerity measures.
Debate heats up over water law in Ecuador
In Ecuador, debate over the country's new water law is growing tense. On Tuesday, the second and final debate began in the National Assembly. The proposed bill puts Ecuador in the vanguard of Latin American countries by explicitly prohibiting water privatization and recognizing the human right to water. But no other law has caused so much upheaval among campesino and indigenous groups since the small Andean nation's new mining law was passed last year. Jennifer Moore reports from Cuenca, Ecuador.
Italian town opts for "low-tech" alternative to trash collection
A small Sicilian town has started a trash revolution. When their garbage trucks came up for renewal, a local council in Italy decided to downgrade the town's technology and replace it with something unusual. Residents say it makes both environmental and economic sense. From Sicily, FSRN's Naomi Fowler reports.