May 6, 2010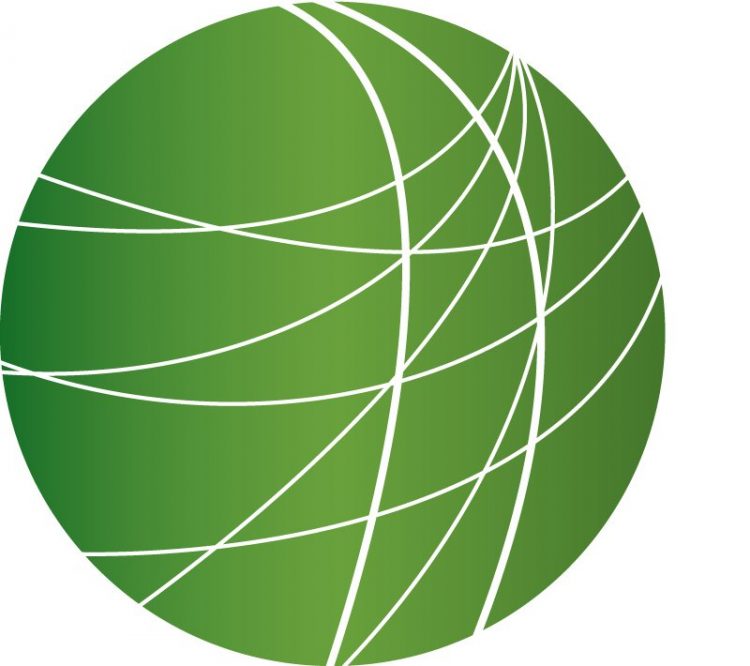 Legal questions grow over BP and federal oversight of Gulf Coast oil rig
Lawmakers announce bill to strip US citizenship from those accused of terrorism
FCC releases plan to regulate broadband Internet
Child labor on US farms leads to health risks and missed education, report finds
Argentina moves closer to same-sex marriage law
HEADLINES
British voters head to the polls
Voting has begun in the general election in Great Britain.  As well as picking Parliament members, voters will elect councilors in 164 local authorities across England.  The Labour Party, led by Prime Minister Gordon Brown, had been expected to lose power after 13 years in government.  But as FSRN's George Lavender reports, recent polls have raised the possibility that no party will win an overall majority.
Public confidence in politicians has fallen after a series of corruption scandals implicating all three of the main political parties.  Documents showed MPs from Labour, the Conservative and Liberal Democrat parties were falsifying expenses claims.  Economic issues have dominated this election campaign.  While economists claim Britain is no longer in recession, unemployment continues to rise with 2.5 million people currently out of work in Britain.
Whichever party wins, public spending is expected to be cut.  On the eve of the election, the European Commission warned that the British budget deficit would rise this year to become the largest in the European Union, overtaking even Greece.  All three of the main political parties support cuts to public spending.  Cuts are feared in health, education and welfare, but a $6.3 billion dollar prison building scheme is likely to remain.
First results are expected soon after polls close tonight.  George Lavender FSRN, London.
Haiti elections could see delays, President vies for extra 3 months in office
Nearly four months since the Haitian earthquake, relief efforts continue for the more than 1.4 million displaced people around the capitol city.  With billions of dollars of international aid pouring in, President Rene Preval is asking the Haitian parliament to extend his mandate by three months, until May 2011, but is facing resistance.  Ansel Herz has more from Port-au-Prince.
Next to his bright red Chinese-built motorcycle on the side of a dusty road, taxi driver Maxime Kisnel says besides losing his home, life after the earthquake is much the same as before.  It's a day-to-day struggle to make enough to survive and feed his family, now living under a tarp.

"We need a complete election to change all the parts of the government, because all of these parts should go.  It's no good for us at all.  We need for someone else who is voted in to bring change because this situation is no good and it's not getting better."
But President Rene Preval has other ideas.  He wants to stay in office an extra three months if the coming November elections do not take place.
Preval's government is part of the Interim Haiti Reconstruction Commission, which directs the spending of some $10 billion pledged by international donors.  The Haitian parliament, controlled by Preval's Unity party, gave Preval emergency powers last month to participate in the commission for 18 months.  Opposition lawmakers insist Preval must step down on time, but their minority voting bloc has little chance of defeating the proposal.
Meanwhile Haiti's provisional electoral council, or CEP lost its headquarters in the earthquake.  They are working to organize the elections out of a gym.  With thousands still displaced from their neighborhoods and without ID cards, it's not clear if elections will be held on time.  Ansel Herz, FSRN, Port-au-Prince.
Mumbai gunman sentenced to death
The only surviving gunman involved in the Mumbai terrorist attack has been sentenced to death by hanging by an Indian court.  In December 2008, Pakistani national Ajmal Kasab and 9 others raided several locations in India's financial capital, killing 160 people.  The attack, and subsequent revelation of the nationality of the gunmen, has strained relations further between India and Pakistan.  Kasab has the right to appeal.
Nigerian President ends long battle with illness
Nigeria's President Umaru Yar'Adua has died after a protracted illness.  His deputy Goodluck Jonathan, who has served as the country's interim leader since February, was officially sworn in this morning as the new permanent president.  Sam Olukoya reports from Lagos.

The late Umaru Yar'Adua died at his official residence in the capital Abuja on Wednesday night after long battle with kidney and heart disease.  The new president, Mr. Goodluck Jonathan, is from the Christian south of Nigeria while his predecessor was from the Muslim North.
This change of leadership is likely to create a bitter rivalry between Christian and Muslim regions in elections due early next year.  There is delicate relationship between Nigeria's Muslims and Christians.  Religious clashes have claimed more than ten thousand lives in the last ten years.  Sam Olukoya FSRN, Lagos.
FEATURES
Legal questions grow over BP and federal oversight of Gulf Coast oil rig
Oil from the spill in the Gulf of Mexico has hit land. Officials are saying a sheen of oil washed onto an uninhabited Louisiana island beach in the Chandeleur chain. About a mile from the island chain, the president of St Bernard Parish is saying that the community does not have enough booms to protect the coast, according to the Times Picayune.
Officials from BP, Halliburton and Transocean will face lawmakers next week at Senate hearings on the April 20th explosion that caused the ongoing oil spill in the Gulf of Mexico. A separate senate hearing will also look into the federal agency that is supposed to oversee oil drilling projects but exempted BP from preparing a formal response to a blow out scenario like the one that occurred last month. According to Coast Guard estimates, the pace of the spill is set to exceed the Exxon Valdez incident, which spilled 11 million gallons of oil in 1989.
To discuss the legal aspects of the issue we're joined by Robert Wiygul. He's an environmental attorney with the Waltzer-Wiygul law firm in Ocean Springs, Mississippi and has written about and litigated on issues of ocean policy for many years.
Lawmakers announce bill to strip US citizenship from those accused of terrorism
Senator Joe Lieberman and congressional co-sponsors introduced legislation today that would strip U.S. citizenship from Americans accused of involvement in terrorist acts.  Lieberman cited the alleged attempted Times Square bomber Faisal Shahzad, who is a naturalized US Citizen. But human rights groups say such a law would be unconstitutional.  FSRN's Matt Pearson reports.
FCC releases plan to regulate broadband Internet
The Federal Communications Commission issued a proposal today that would create internet regulations. The FCC calls it the "Third Way" – a moderate approach to overseeing a service that has remained unregulated. FSRN's Leigh Ann Caldwell reports.
Child labor on US farms leads to health risks and missed education, report finds
Hundreds of thousands of children in the US work in dangerous conditions doing farm work and US regulations are failing to adequately protect them. That's according to a report released this week by Human Rights Watch.
The report finds that child farm workers risk safety and health and often miss out on educational opportunities.
Zama Coursen-Neff is the author of the report and deputy director of the Children's Rights Division at Human Rights Watch. Coursen-Neff interviewed 59 children, some had begun working part-time on farms when they were as young as 6.
"Kids are talking about neck pain, back pain, pain in their feet, the kind of pain you'd expect in an old person. Kids are also sprayed with pesticides.  Some kids told me that they were sprayed directly from an airplane or from a tractor.  But a lot of other kids told me that they were working while the fields next to them were sprayed, and the wind blows and blows the pesticide onto them. Pesticides are associated with cancer, with brain damage, with hormonal changes, with reproductive problems. Now pesticide exposure isn't good for any farmworker, but it's especially bad for children whose bodies are still developing."
In addition to exposure to pesticides, children also face serious injury and heat illness. And girls are especially vulnerable to sexual abuse. According to the National Institute for Occupational Safety and Health it is the most dangerous work open to children in the US – and they are four times more likely to suffer fatalities than in any other job.
Grecia Bali started working on a farm at 10 years old. She's now 17.  In an interview provided by Human Rights Watch, she said the constant moving made her struggle in school.
"And, okay, I catch up with my friends here in school and I go back to Florida, I don't know what they're doing either. So that's when I made the decision when I was 14 to drop out of school to just work because I was like I'm not gonna do nothing in school.  I'm not gonna get nothing out of it because of our ways, like, traveling back and forth, and so I start working in the fields when I was 14."
Human Rights Watch is calling for stronger laws and better enforcement of regulations. In 2009, Congresswoman Lucille Roybal-Allard of California introduced the Children's Act for Responsible Employment, yet despite 80 co-sponsors the endorsement from the AFL-CIO, the NAACP, and United Farm Workers of America, no action has yet been taken.
You can read the full report here: http://www.hrw.org/node/90126
Argentina moves closer to same-sex marriage law
A case challenging the Defense of Marriage Act began today in Boston.  A federal judge heard arguments about whether the law, which denies federal recognition of same-sex marriages, is constitutional. Meanwhile, Argentina is a step closer to legalizing same sex marriage. The South American nation's lower house approved gay marriage on Wednesday, and the bill will now go to the Senate. FSRN's Marie Trigona reports from Buenos Aires.