June 1, 2010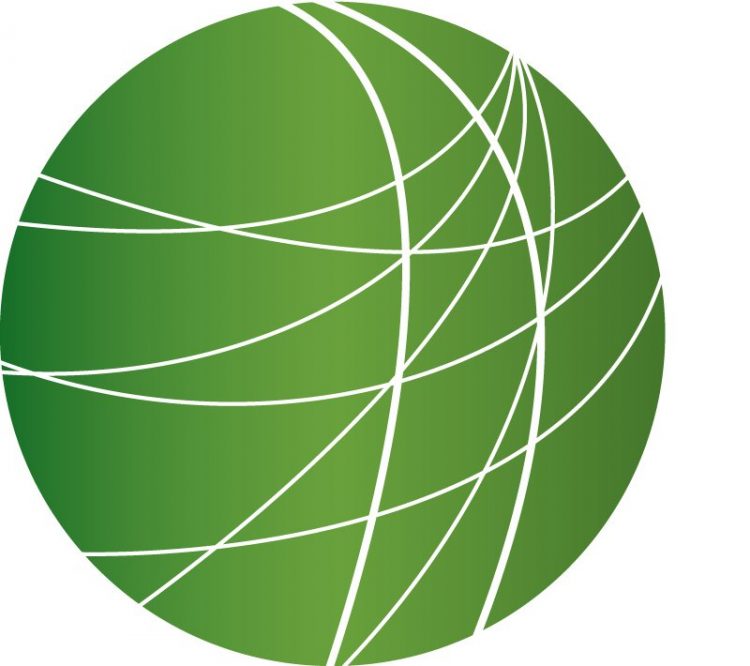 Israel attacks humanitarian convoy headed to Gaza
US reaction to Israeli convoy attack shows strained ties
BP makes another attempt to contain oil in Gulf of Mexico as fed investigations open
Race to Top grants shape schooling with emphasis on testing and market model
HEADLINES
Iraq election results ratified by Supreme Court
Election results in Iraq are official – the nation's Supreme Court ratified the outcome today, declaring Iraqiya the victor. The alliance – led by former Prime Minister Iyad Allawi keeps a two seat lead over Nouri al-Maliki's Shia bloc. But none of the four political groups that won the most seats took enough to form a government on their own. So coalition building remains to be done. Iraq's President now has fifteen days to call the first session of Parliament.
Colombian candidates go to run off: Santos v. Mockus
Presidential elections in Colombia go to a run-off later this month after Uribe ally Juan Manuel Santos led green party candidate Antanas Mockus by a wide margin – but didn't quite nail a majority – Manuel Rueda has more.
Both candidates had been virtually tied in opinion polls.  On Sunday however, a wide gap emerged between the two, with Santos taking 46% of the vote compared to Mockus's 21%. Santos is a former defense minister and a close ally of the outgoing president. He promises to continue frontal attacks against the FARC guerrillas and to strengthen military and commercial ties with the US.
"I want to thank President Alvaro Uribe, the best president Colombia has ever had.  M. President this is your triumph and the triumph of all of those who want to preserve your immense legacy."
Mockus, a centre-left candidate with few ties to Colombia's political class, attempted to woo voters from smaller parties to support him in the second round of elections. But with Santos only needing four more percentage points to reach the 50% mark in the run-off, Mockus' promises of education, honest government and respect for the law are likely to lose. Manuel Rueda, FSRN, Bogota.
Pakistan Interior Minister says the government will protect Ahmadis
Pakistan's Minister for Minorities, Rehman Malik, pledged today to protect members of a minority Muslim sect who often suffer discrimination.  More than 90 Ahmadis were killed Friday in coordinated attacks on two of their mosques in Lahore. Yesterday, gunmen stormed a hospital trying to spring a suspect in Friday's attacks – at least 5 and as many as 12 people died at the hospital. Also today, U.S. and Pakistani officials – as well as an al-Qaeda website – say that a high level al Qaeda leader was killed in recent weeks by a CIA drone. Mustafa Abu al-Yazid led the group in Afghanistan. This is the second time his death has been reported, but the first time that it has been acknowledged by al Qaeda. And Facebook is up and running again in Pakistan today after agreeing to block local users from the "Everybody Draw Mohammed Day." According to spokesperson Debbie Frost, the actual content has not been removed – but access has been restricted in certain countries out of respect for local rules. Similar restrictions are in place in India. Facebook remains blocked in Bangladesh where it was shuttered on Sunday.
US Supreme Court says former Somali PM not immune from US legal action
The Supreme Court ruled today a former Somali prime minister is not immune from human rights lawsuits. FSRN's Jacob Fenston reports.
Mohamed Ali Samantar was a high ranking official in Somalia, under a regime with one of the worst human rights records in Africa. When the regime fell in 1991, he fled, and now lives in Virginia. Last year, a group of Somalis here sued Samantar for damages, claiming they and their relatives suffered torture, killings, and detention under his watch. Samantar claimed immunity under a law shielding foreign states from US lawsuits.  UC Hastings law professor Chimene Keitner says today's ruling means that human rights abusers living in the United States can't dodge lawsuits just because they used to work for a foreign government.
"The biggest ramification is really leaving the door open now to these kinds of suits."
Now the case goes back to the district court, which will have to decide if Samantar can claim immunity under any other law. For FSRN, I'm Jacob Fenston.
China officially outlaws torture, will review pending death sentences
China has adopted new regulations that ban the use of torture in criminal investigations. According to new rules published on the central government's website, evidence gathered through intimidation and physical violence will be deemed illegal and inadmissible. All death penalty cases currently under appeal will be reevaluated and any such evidence tossed. China is thought to have the highest execution rate worldwide. Human Rights Watch estimates as many as 10,000 people are executed by the Chinese government each year.
Tropical Storm Agatha batters Central America – 150 dead
Rescuers are clawing through mud and airlifting emergency rations across a swath of Central America today. Tropical Storm Agatha battered Guatemala, El Salvador and Honduras over the weekend – at least 150 people died. Tens of thousands remain in temporary shelters today. The storm has largely passed – but rivers remain swollen and landslides consumed entire villages. Mud covers roads – making rescue efforts all the more challenging, particularly on the heels of the Pacaya volcano eruption last week.
Two gay men released from Malawi prison
Two gay men who had been sentenced to 14 years in jail for indecency and sodomy in Malawi were set free over the weekend. Steven Monjeza and Tiwonge Chimbalanga were pardoned after the South African nation's president met with UN Secretary General Ban Ki Moon. President Mutharika said the release was ordered on humanitarian grounds.
FEATURES
Israel attacks humanitarian convoy headed to Gaza
Today was a day of mourning in the Gaza territory following an Israeli navy attack on a convoy of ships heading to the area that killed at least 9 people. The convoy was sailing to Gaza to bring supplies to the coastal region cut off by an Israeli blockade. In response to the attack, Turkey's Prime Minister called it a massacre and leadership from NATO and France called on Israel to immediately release detained civilians and ships being held. Israel has said that its soldiers were attacked when they boarded the ship and fired in self defense. Activists from the Freedom Flotilla denied that, and some witnesses posted testimony today saying that the soldiers fired many rounds before boarding the ships.  Egypt also condemned the attack and opened the Rafah border crossing to let Gazans in need of medical treatment pass through and to let aid enter Gaza. FSRN's Rami Almeghari reports.
US reaction to Israeli convoy attack shows strained ties
Israel's actions were quickly condemned all around the world – with one voice notably muted. The Obama Administration has been unwilling to respond as forcefully as many other nations, possibly out of concern for already strained relations with Israel. Tanya Snyder has more.
BP makes another attempt to contain oil in Gulf of Mexico as fed investigations open
Today President Obama called the oil spill in the Gulf of Mexico the greatest environmental disaster of its kind in US history and said an independent commission would investigate the causes of the spill. Obama spoke at the White House after the commission's first meeting. He stood next to former Senator Bob Graham of Florida and former EPA Administrator Bill Reilly, who will head the commission.
"I just said in our meeting, in doing this work they had my full support to follow the facts wherever they may lead without fear or favor and I am directing them to report back in six months with options on how we can prevent or mitigate the impact of any future spills that result from offshore drilling."
Obama also sent Attorney General Eric Holder to the region where he spent the day meeting with state attorneys general and monitoring enforcement of environmental laws. Holder said that federal authorities have now opened criminal and civil investigations into the April explosion and the spill, but he did not specify which companies or individuals are named in the probe.
Today is the first day of the hurricane season and the National Oceanic and Atmospheric Administration is projecting that up to 14 hurricanes could begin to hit the region in the next few months. The harsh weather could affect efforts to stop the oil from spreading. Over the weekend, BP's attempt to plug the damage well failed and today, the company began another attempt to stop the leak.
To learn more, we're joined by Philip Johnson, professor of civil engineering at the University of Alabama.
Race to Top grants shape schooling with emphasis on testing and market model
Today is the deadline for the second round of Race To the Top applications. President Obama's education initiative is a competitive grant process for states to alter their school system to the administration's education priorities, especially focusing on teacher accountability and more charter schools.  In the first round, Delaware and Tennessee won $600 million in grants. This time, following the administration's recommendation, some states have even drafted new laws in order to be more competitive. FSRN's Leigh Ann Caldwell spoke with Stan Karp, an editor of the magazine Rethinking Schools about the impact of the competition on public education.