June 22, 2010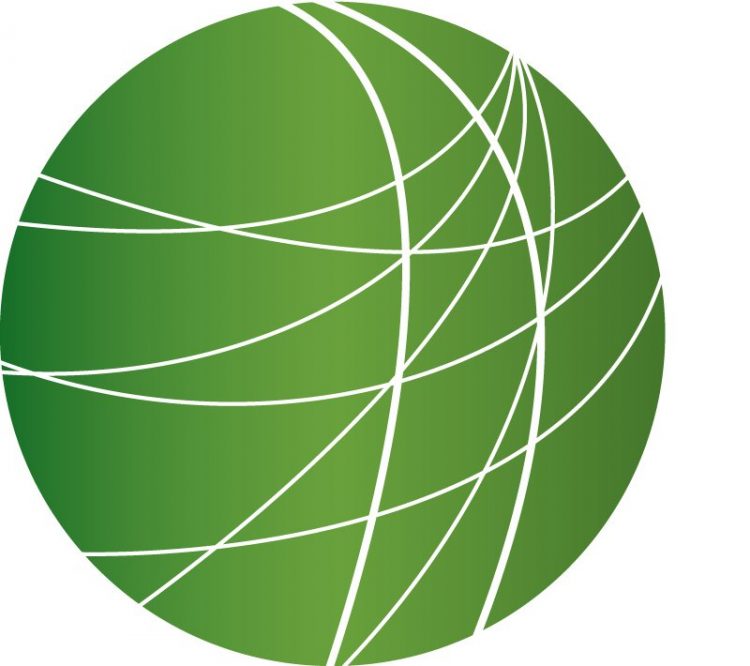 Senate report shows reconstruction in Haiti is slowing
Obama administration lays out strategy to eliminate homelessness
Lawmakers wrangle over financial reform legislation
Supreme Court rules on genetically modified crop case
US Social Forum opens in Detroit
HEADLINES
US contracting dollars may well reach Taliban pockets
According to a Congressional report released late Monday, the US is paying millions of dollars for bribes and security to warlords in Afghanistan. In return they provide protection for local trucks delivering supplies to us bases. The agreement between the US and contractors operating in Afghanistan states that the contractor is responsible for all security – not the US Government. Evidence included in the report proves that US officials were aware of the situation and took no action. Further – the report, called Warlord, Inc., says that much of the so-called security is actually gained through "protection money" paid by contractors to insurgents. The insurgents include the Quetta Shura, led by former leaders of the Afghan Taliban — one of the very enemies US forces seek to rout. US representative John Tierney, who ordered the review in response to an article in the Nation magazine, says the findings range from sobering to shocking. He calls for the Department of Defense to take responsibility for all security and for the US government to take a hard look at how US/NATO contracts actually fuels the corruption in Afghanistan.
Taliban threaten drivers in Pakistan who ferry NATO supplies to Afghanistan
In Pakistan today, the Taliban issued a chilling to anyone transporting NATO supplies into Afghanistan. Nathan Moore reads for our correspondent in the tribal areas – Gabe Matthews.
General Stanley McCrystal in hot water over Rolling Stone article
The highest raking US military official in Afghanistan – General Stanley McChrystal – spent his day on the phone today, apologizing to various high level government officials over tactless and critical remarks he and his staff made in an interview with Rolling Stone.  McChrystal has been summarily summoned to the Oval office – where he will meet with Obama and Pentagon officials tomorrow. White House Press Secretary Robert Gibbs said today that President Obama has not yet spoken to McChrystal.
"Without a doubt, General McChrystal, as Secretary Gates has said, has made an enormous mistake. A mistake he'll get a chance to talk about and answer to tomorrow to both officals in the Pentagon and the Commander in Chief."

"Does the President still have confidence that General McChrystal can run with war?"
"We should wait and see what the outcome of that meeting is."
Gibbs deftly avoided all questions regarding McChrystal's job security – saying all options are on the table. But one person has already been fired — Duncan Boothby, the General's aide who booked the interview with Rolling Stone.
Kashmiri continue strike over police brutality; officials impose total curfew
A shut down continues in Kashmir today where locals are under total curfew after broad protests in recent days over the deaths of two young men in separate incidents involving the police – Shanawaz Khan reports from Srinigar.
Obama's moratorium on new deepwater drilling overturned
A federal judge in New Orleans overturned a moratorium on new deepwater drilling today. Judge Martin Feldman wrote that the six–month ban on new permits seems to assume that the disaster at one rig implies that all such rigs pose a similar threat. The decision was sought by businesses that provide transport to and from the offshore platforms.
Nebraska town basically bans undocumented immigrants
Voters in Freemont, Nebraska approved a referendum yesterday that makes it illegal for undocumented workers to rent a home or hold most jobs within city limits. Those limits do – however – not include two major nearby meatpacking houses – they'll still be able to hire undocumented workers – as will local residents who need help around the house. The ACLU has already announced it will challenge the law.
Run-off elections across the nation
Voters in four states are heading to the polls today. In North Carolina, progressive the Secretary of State, Democrat Elaine Marshall faces off with former state Senator and Iraq vet Cal Cunningham. The winner will run for US Senate in the fall. In South Carolina, run-offs include Republicans Nikki Haley and Gresham Barrett who are battling for the ballot in the Governor's race, and Republican voters in two congressional districts must choose their candidate as well. In one race, African American Tim Brown challenges Paul Thurmond – son of the late Senator Strom Thurmond. And in Utah — Tea Partier Mike Lee challenges a businessman – Tim Bridgewater.  And in Mississippi – the Republican candidate for a seat in the US House will be chosen as well.
FEATURES
Senate report shows reconstruction in Haiti is slowing
The relief effort in Haiti is losing steam, according to a Senate report released Tuesday. An estimated one-point-five million people remain homeless after the January earthquake, with hundreds of thousands living in tent cities without basic sanitation and nutrition. There's blame to go around, but part of the problem is that billions of dollars pledged for reconstruction have not been delivered. Tanya Snyder reports.
Obama administration lays out strategy to eliminate homelessness
The Obama Administration today outlined its strategic plan for ending homelessness. The roadmap unveiled by the Interagency Council on Homelessness aims to end veteran and chronic homelessness by 2015 and that of youth, families, and children by 2020.
Secretary of Veterans Affairs Eric Shinseki says that while the numbers of homeless veterans have decreased by 88 thousand over the past 6 years, those who remain homeless are the most difficult to serve.

"And so as the numbers go down, the climb becomes steeper. To meet that challenge, we are expanding existing programs and developing new initiatives. This year we are investing 500 million dollars in programs designed specifically for homeless veterans and the budget request before Congress right now would increase this amount to 799 million dollars in 2011."
The strategy combines efforts of all three levels of government, public service providers and the private sector with affordable housing and employment opportunites considered key elements. HUD Secretary Shaun Donovan calls the plan "the most far-reaching and ambitious plan to end homelessness in our history". Advocacy groups welcomed the strategies to eliminate homelessness, but some, including the National Law Center on Homelessness and Poverty, point out that the plan fails to detail how the administration will fund the initiatives. The organization also wanted language in the strategic plan to define housing as a human right.
Lawmakers wrangle over financial reform legislation
The House and Senate continued to iron out the difference in legislation to reform the financial industry. The lawmakers successfully kept in a measure that exempts auto dealers from oversight by a new regulatory body. FSRN's Leigh Ann Caldwell reports.
Supreme Court rules on genetically modified crop case
The US Supreme Court ruled on a case yesterday involving biotech seed giant Monsanto. The company challenged a court order preventing the commercialization of its patented Round-up Ready variety of genetically-modified alfalfa. The US Department of Agriculture approved the crop in 2006 using a controversial "deregulation" method. The Center for Food Safety responded on behalf of a coalition of organic and conventional farmers, arguing that the USDA's approval violated federal environmental laws. A district court agreed and ordered the USDA to comply with federal law prior to approving the new crop for commercialization. The court also placed an injunction on planting in the interim, but the Supreme Court overturned the injunction on Monday.
Shannon Young spoke with George Kimbrell, senior staff attorney at the Center for Food Safety and lead council on the case.
US Social Forum opens in Detroit
Thousands marched through the streets of Detroit today to kick off the 2nd ever US Social Forum.  The forum is bringing together activists from all over the country for 5 days to brainstorm about how to create a more just society in the US and around the world.  FSRN's Andrew Stelzer is at the forum and brings us this report about what's happening this week and how out-of-town activists are hoping to strengthen some local campaigns.