June 23, 2010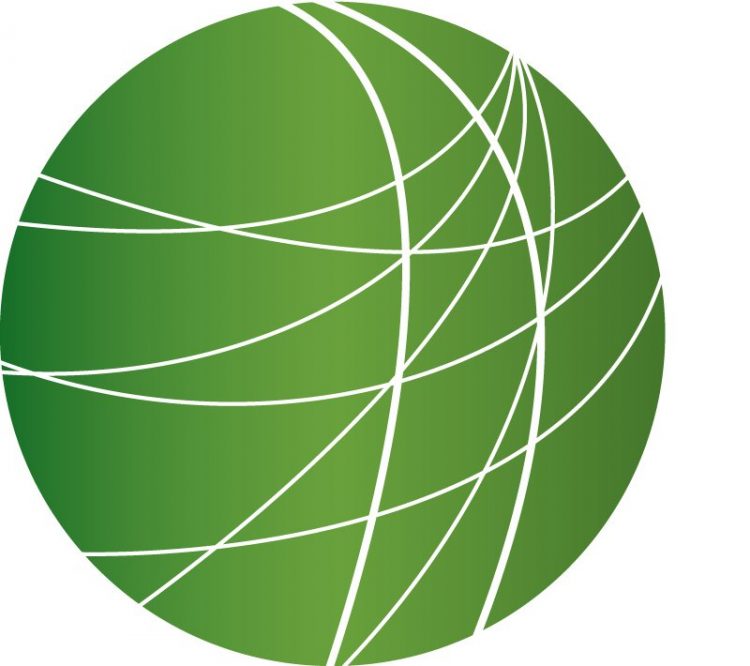 General McChrystal resigns as head of US military operations in Afghanistan
Landmark evidentiary hearing for Troy Davis
Oil worker safety questioned on Capitol Hill
White House will appeal judicial blocking of offshore drilling moratorium
Reporter's Notebook: Gulf Coast Flyover
Defense begins in trial of former BART officer
Download Audio
HEADLINES
Progressives see major win and loss in state primaries
Several states around the US held primaries yesterday leading into November's general election.  In Utah, the Progressive-supported candidate Claudia Wright, a retired schoolteacher, lost in her bid for the Democratic nomination to the US House to incumbent Blue Dog Democrat Jim Matheson.  Wright told KCPW radio that Matheson was too conservative.
"I think when he started 10 years ago, he was indeed a moderate Democrat.  As this has progressed, he's moved consistently to the right."
Wright ran on a campaign calling for a single payer health care system and compassionate immigration reform.
For the Utah Senate seat, two Tea Party-backed candidates duked it out for votes with Mike Lee winning the Republican nomination.  That seat was previously held by a Republican.
In South Carolina, a few notable wins:  Nikki Haley won the Republican nomination for governor, and in the solidly Republican state, is poised to become the first woman to hold the post.  Voters also supported Tim Scott, who will now likely become the first Republican African American to represent the state in Congress in the modern era.
Progressives did see a victory in North Carolina's run-off primary with Elaine Marshall winning the Democratic nomination for the Senate.
"A lot of times in life, you just can't look at adversity.  You gotta look at how you're going to overcome adversity.  And that's what this campaign team has done."
Marshall speaking to WRAL news Tuesday night.  MoveOn.org and other progressive organizations backed Marshall, who is currently the North Carolina Secretary of State.  She will face Republican incumbent Richard Burr in November.
FMLA expanded to recognize same sex partners as child caregivers
The US Labor Department has expanded the Family and Medical Leave Act to include same-sex parents – a move gay rights advocates are applauding.  FSRN's Jacob Fenston reports from Washington, DC.
Before yesterday's announcement, if you were an uncle raising your niece, or a same sex-partner raising your own child, you might not have been able to take time off work if that child got sick.
A 1993 law, the Family and Medical Leave Act, lets workers take up to 12 weeks unpaid leave to care for a sick family member or after the birth of a child.  The clarification by the Labor Department says that children can be considered "sons and daughters" regardless of their legal or biological relationship.  It will benefit uncles and grandparents raising children, as well as gay and lesbian parents.
"It's a small but great step for same-sex couples that are raising children."
Brian Moulton, at Human Rights Campaign, says there are more than a quarter million such families in the U-S.
Moulton says despite the good news, there is a 'but' …
"Well the but is that it doesn't expand FMLA to allow partners to leave for a sick partner."
So, even in states where gay couples can get married, they still aren't guaranteed family leave to care for their partners.  The Defense of Marriage Act makes clear that for Federal purposes, marriage is between one man and one woman.  Jacob Fenston, FSRN, Washington.
International Whaling Commission so far unsuccessful at reaching new whaling deal
The International Whaling Commission is in Morocco this week for its annual meeting.  The 88 member-governments are working to devise new rules governing commercial whaling, which is still practiced by Norway, Japan and Iceland.  But negotiations have thus far not been successful.
Currently on the table is a proposal to end the two-decade international ban on whaling that has not been observed by the three whaling nations.  In its place would be new regulations that would allow commercial hunts to continue, but at far lower levels.  Opponents of the plan say it legitimizes commercial whaling, but those who proposed it say the ban is not working and feel getting Japan, Norway and Iceland to reduce their catch would be a positive step.
Red Sea oil spill coats shores of resort islands
Egyptian officials say they still don't know the origin of crude oil washing up on the shores of the Red Sea – and environmental groups says more oil is beginning to wash up on several islands in the area.  Island communities began seeing crude oil on their beaches last week.
The Hurghada Environmental Protection and Conservation Agency says the oil on at least one island has been contained and cleaned up.  But the head of the Egyptian Conservation NGO told the AP that the oil had begun to flow once again on Monday, and accused the government of trying to cover up the incident.  A video posted to YouTube by the group shows clouds of black oil in the turquoise water near an oilrig.  Egypt's state run newspaper reports that the country's oil minister is now reconsidering the amount of off-shore drilling allowed in the region.  The ministry estimates the spill at 30 barrels, but that number is under contention by environmentalists.
FEATURES
General McChrystal resigns as head of US military operations in Afghanistan
General Stanley McChrystal's resignation has been submitted and accepted. He will no longer run the war in Afghanistan after Rolling Stone magazine published controversial comments made by the general, among others, that the President looked "uncomfortable and intimidated" by high-ranking military brass.  In the interview, McChrystal also criticized a slew of other top officials working on the war, including Vice President Joe Biden. The White House has named General David Petreaus to take over US military operations in Afghanistan. For more on this story, Shannon Young spoke with FSRN's Leigh Ann Caldwell.
Landmark evidentiary hearing for Troy Davis
The case of Death Row inmate Troy Anthony Davis is receiving an unprecedented legal hearing today in a federal court in Savannah, Georgia. Davis was sentenced to execution in 1991 for the murder of police officer Mark Allen MacPhail without any physical evidence. The case against Davis has since unravelled as international pressure for a re-trial mounted. The evidentiary hearings that opened today are seen as the best chance to prove that Troy Davis did not commit the crime. Just before she entered the courtroom, Shannon Young spoke with Laura Moye, the Director of Amnesty International USA's Death Penalty Abolition Campaign, and asked her to explain the significance of the hearing.
Oil worker safety questioned on Capitol Hill
The aftermath of the explosion of the Deepwater Horizon drilling rig stretches beyond massive environmental destruction. Eleven workers lost their lives that day. Coast Guard Admiral Thad Allen said today the deaths of two spill response workers are under investigation. Even before the Gulf Coast oil spill, BP had one of the worst worker safety records in the US, racking up more OSHA citations than any other oil company. On Capitol Hill today, lawmakers probed officials about whose responsibility is it to ensure the safety of workers in an inherently dangerous profession. Michael Lawson has more.
White House will appeal judicial blocking of offshore drilling moratorium
A district judge in New Orleans has overturned the 6 month moratorium on offshore drilling the Department on the Interior declared in response to the ongoing disaster in the Gulf…but there could be a conflict of interest. Judge Martin Feldman's most recent financial disclosure reports show he owns thousands of dollars of stocks in multiple drilling companies. Shortly after Tuesday's ruling, White House Press Secretary Robert Gibbs said the administration plans to appeal.
"We will immediately appeal to the 5th Circuit. The President strongly believes, as the Department of Interior and the Department of Justice argued yesterday, that continuing to drill at these depths without knowing what happened is — does not make any sense and puts the safety of those involved — potentially puts the safety of those on the rigs and safety of the environment in the Gulf at a danger that the President does not believe we can afford right now."
Secretary of the Interior Ken Salazar has stated he will impose a fresh moratorium on offshore drilling this week.
Reporter's Notebook: Gulf Coast Flyover
Oil is once again gushing uncontrolled into the Gulf after workers had to remove the "top hat" containment cap this morning due to a vent malfunction. The device installed earlier this month had been capturing upwards of 10 thousand barrels of crude each day. Just how long it will take to replace the cap is unclear. In the days immediately following the deployment of the cap, FSRN's Kyle Barnett took a Coast Guard flight over the spill site. He files this Reporter's Notebook from the Gulf Coast.
Defense begins in trial of former BART officer
The defense of former Bay Area Rapid Transit officer Johannes Mehserle has begun in Los Angeles. Defense attorney Michael Rains focused on Oscar Grant's history in an effort to convince the jury that Grant was resisting arrest when Mehserle fatally shot him. FSRN's Dan Fritz reports from Los Angeles.