June 25, 2010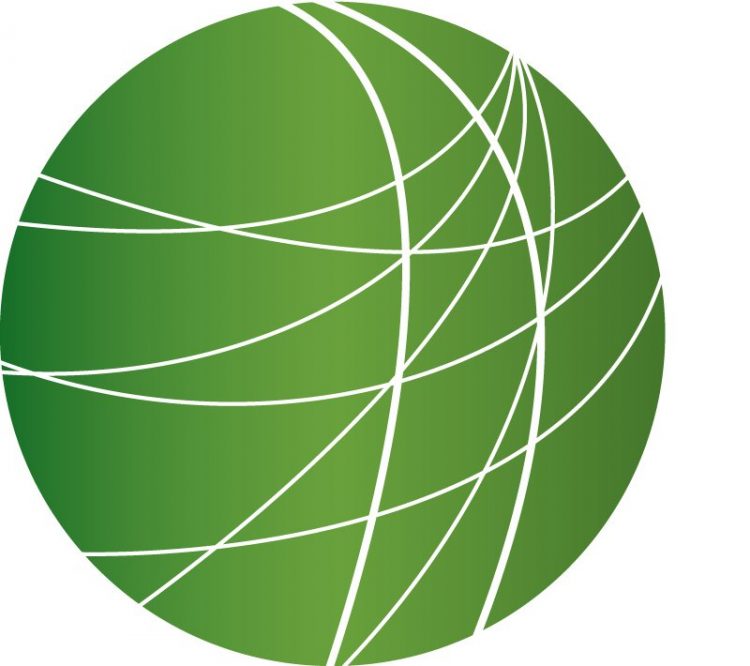 Unemployment insurance extenders stalled again in the Senate
Landmark financial reform nears passage
Dairy industry anti-trust hearing in Madison
Excluded workers strategize at the US Social Forum
Post-doctoral researchers in University of California labor dispute
Street Beat: Soweto street vendors on World Cup business
Download Audio
HEADLINES
Activists prepare for open of G20 summit this weekend in Canada
The G8 and G20 summits are getting underway in Huntsville and Toronto this weekend, and thousands of people from across Canada are expected to come out to demonstrate.  FSRN's Aaron Lakoff has the story.
According to the Canadian government, the focus of this year's summit will be recovery from the financial crisis and sustainable growth.  However, protests this week leading up to the G20 have also focused on their own themes, including environmental protection, gender justice, and indigenous sovereignty.
Sayed Hussan is with the Toronto Community Mobilization Network, a coalition of activist groups protesting the G20.
"What we've seen in Toronto is that we've seen a massive cut to social services, what we've seen is that more and more people are coming in on temporary work programs.  And when these two are connected, when we see that people are being displaced from their homes and not able to come to the countries of the G20, we realize that this system is entirely and only supposed to favor the rich."
The security budget for the summits is the largest in history, at nearly $1 billion CAD.  So far this week, at least 6 arrests have been made in G20 related demonstrations.  And earlier this month, the Ontario government quietly passed a law making it illegal for anyone to come within 5 meters of the security fence around the summit center.  Aaron Lakoff, FSRN, Toronto.
Israelis mark 4-year anniversary of Gilad Shalit's detention by Hamas
Thousands in Israel today marked the four-year anniversary of the capture and detention of soldier Gilad Shalit by Hamas with a mass-release of yellow balloons.  Palestinian forces captured Shalit in a raid in 2006.  The soldier holds dual Israeli and French citizenship and earlier this week thousands rallied in Paris calling for his release.  Hamas has been attempting to use Shalit in a prisoner swap with the Israeli government, but negotiations to this end have not been successful.  Human Rights Watch has accused Hamas of violating the laws of war because the Palestinian group has not allowed the soldier to communicate with his family.  The group says the circumstances of the detention could amount to torture.
Federal government provides direct help to troubled homeowners in five states
Community activists all over the country have criticized the federal government for bailing out banks that made risky subprime loans, while ignoring the people who risk losing their homes to skyrocketing interest rates.  But now the government has approved proposals from five states to use federal money to provide mortgage help to homeowners who are unemployed or who owe more than their house is worth.  Kellia Ramares has more.
California, Arizona, Nevada, Florida and Michigan, will share $1.5 billion in federal funds that will go primarily to temporarily subsidize mortgage payments or pay down principal.
California will get $700 million, of which it will use $420 million to pay down mortgages by up to 50,000 dollars for low to moderate income homeowners.  The program will begin on November 1st and will work on a first come, first served basis, according to the California Housing Finance Agency, which will administer the program.  Help will be available to people with purchase loans who actually live in the house and can prove they have adequate income to continue paying after getting the help.  Lenders will be asked but not required to put up matching funds.  Some have indicated a willingness to do so.
The state will use the rest of the money to help people catch up on late payments, subsidize unemployed homeowners, provide moving assistance to those who cannot afford to stay in their homes, and pay for administrative expenses.  Kellia Ramares, FSRN Oakland.
Worldwide "Hands Across the Sand" protest to call for an end to offshore drilling
In Gulf oil spill news, National Incident Commander, Admiral Thad Allen, today gave a new timeline for long-term containment of the spill.
"We should by next week have the additional vessel in place to start producing off the kill line, that's the other line available to bring oil to the surface.  That will bring us to three production vessels and the 53,000-barrel capacity we were looking for by the end of June."
Thousands of gallons oil continues to gush into the Gulf.  As anger and frustration set in about the ongoing disaster, people all over the world will gather tomorrow to say no to fossil fuels.  On six continents, activists will join hands to oppose offshore oil drilling and to support clean energy.  From Community Radio station WMNF in Tampa, Sean Kinane reports.
It's called Hands Across the Sand.  It started in Florida with coordinated events on beaches LAST February as the state Legislature threatened to lift a moratorium on drilling in state waters.  But following the devastation from the BP gusher, the Sierra Club's regional field organizer Phil Compton says the movement's message has taken on a greater urgency.
"No to offshore drilling and yes to a clean energy future.  It's something that we've been talking about since, well, Jimmy Carter, and we haven't really got very far."
Compton says Saturday's actions have spread beyond the Sunshine State to places far from the tar-stained beaches of the Gulf of Mexico.
"It's just growing like crazy.  There's now 742 different events all over the world; 31 countries outside the United States.  And here in Florida, almost 200 places."
At noon local time, participants all over the world will gather and hold hands for fifteen minutes in a line across the sand.  Sean Kinane, FSRN, Tampa.
FEATURES
Unemployment insurance extenders stalled again in the Senate
The Senate has given up on extending unemployment benefits for now after Republicans again blocked the measure from moving forward. As FSRN's Leigh Ann Caldwell reports, fears of a runaway deficit are eclipsing economic relief.
Landmark financial reform nears passage
Lawmakers have taken a step forward in reforming the nation's financial industry. A Congressional panel worked through the night to reconcile the differences between the bills passed by the House and the Senate. The result is legislation that some have described as the most sweeping financial reform since the 1930s. Congress has been discussing financial reform for over a year and this new bill is expected to be signed into law next week. For more on this legislation, I'm joined by Ed Mierzwinski, Consumer Program Director of the U.S. Public Interest Research Group.
Dairy industry anti-trust hearing in Madison
The Department of Justice held a public hearing in Madison, Wisconsin today to investigate whether America's dairy industry has become so consolidated and so tightly controlled that it requires federal intervention. Today's hearing is the third in a series of five nationwide events. Justice officials are gathering input from the public on if the country's agricultural markets have free and fair competition. WORT's Molly Stenz reports from Madison.
Excluded workers strategize at the US Social Forum
The US Social Forum in Detroit will close on Saturday.  The gathering of more than 10 thousand social justice activists is an effort to bring together groups working on a variety of issues and to help build a more unified movement for a fair and just world.
One historic gathering taking place at the forum is the first ever excluded workers congress. FSRN's Andrew Stelzer is in Detroit, and has more on how workers from a variety of sectors are trying to build a movement for equality in the workplace.
Post-doctoral researchers in University of California labor dispute
Meanwhile in California, workers are also fighting for better treatment. Members of a labor group representing 6,500 post doctoral researchers have accused the University of California of unfair labor practices. The researchers claim the university has been stalling talks and acting in bad faith during labor negotiations. Leilani Albano has more on the story.
Street Beat: Soweto street vendors on World Cup business
The hosting of the soccer world cup in South Africa brought high hopes to many people. For small business owners and street vendors it meant an opportunity to maximise profits. When FIFA announced stadium access exclusivity to official sponsors, hopes of making big money were dashed for the small businesses. But as the World Cup progresses, many vendors selling their wares at public viewing areas and tourist attractions are doing brisk business. Davison Makanga went to Soweto, a favourite spot for many tourists due to its history of resistance against apartheid. He asked the vendors whether the World Cup had brought them any change of fortune.