June 28, 2010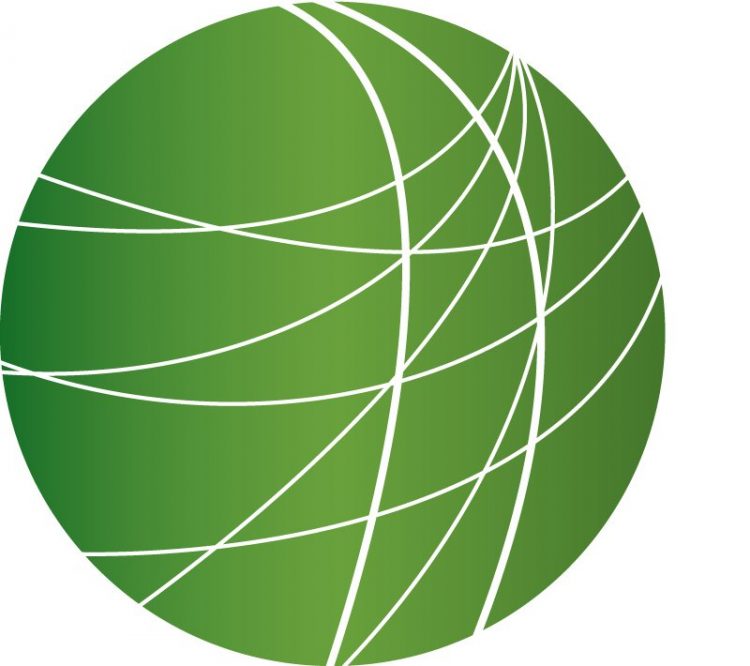 Robert Byrd, the Senate's longest-serving member, dies at 92
Supreme Court confirmation hearings begin for Elena Kagan
Supreme Court effectively overturns Chicago's handgun ban
G8 and G20 meetings wrap up in Canada
Street Beat: Hands Across the Sand
HEADLINES
FDA calls medically unnecessary antibiotics in meat a "serious public health threat"
The Food and Drug Administration called on meat producers today to cut back on antibiotics given to animals destined for the dinner table. In today's Federal Register, the FDA said that antibiotics given to animals create a "serious public health threat." Such drug use fosters anti-biotic resistant bacteria that, when ingested, can infect humans. The FDA draft guidelines published today suggest antibiotics be administered only when medically necessary and under the supervision of a veterinarian.
US and EU agree on terms for swapping banking info in alleged terrorism investigations
The US and the European Union signed off on an agreement today to share financial information when investigating potential terrorism cases. The deal was struck after US authorities agreed to EU demands to provide more privacy protection. Before the US can access financial information from European banks, officials will have to explain the reasons they suspect terrorist activities. The EU also required that the US provide a plan to correct or delete inaccurate data, as well as ensure that individuals can sue the government if their financial information is misused. Last year – the EU refused to continue a temporary data sharing agreement saying civil liberties were not adequately protected.
More deaths in ongoing protests in Indian administered Kashmir 
In Indian administered Kashmir today, police and security forces killed two more protesters, including a 9 year old boy, triggering more unrest across the region. Five demonstrators have been killed in the past four days.  Shanawaz Khan has more from Srinigar.
Elections in Somaliland free and fair despite attacks on border polls 
Election officials in the breakaway republic of Somaliland are tallying votes after more than 1 million Somalis cast ballots in a Presidential contest – Abdulkarim Jemale reports.
Guinea and Burundi elections
Election officials are counting votes today in two other African nations as well.  In the first free elections in more than a half a century – voters in Guinea cast ballots yesterday – observers say polling went smoothly. But in Burundi, very few voters turned out today after ten grenade attacks in the 24 hours prior to polling. And they only had one option — the only candidate on the ballot was incumbent Pierre Nkurunziza. Six opposition candidates withdrew early this month claiming intimidation. Results in that election are expected quite quickly.
Kygyz voters approve new constitution
And in Kyrgyzstan, voters overwhelmingly approved a new constitution that weakens presidential powers and establishes a parliamentary system. Elections to fill Parliamentary posts are due in October.
Iceland's Prime Minster first world leader to marry same sex partner 
The Prime Minster of Iceland is now officially the world's first government leader married to a same-sex partner. Prime Minister Johanna Sigurdardottir and her partner have been united in a registered partnership for years – but their union was converted to a marriage yesterday, when Iceland's recently enacted law legalizing same-sex marriage took effect.  The law affords gay couples in Iceland all the benefits of marriage – including the right to adopt children.
Honduras coup: June 28th, 2009
And today marks one year since the coup in Honduras. Ousted President Manuel Zelaya remains in exile in the Dominican Republic.
FEATURES
Robert Byrd, the Senate's longest-serving member, dies at 92
The longest serving member of Congress, West Virginia Senator Robert Byrd, died early Monday morning at the age of 92. Byrd was elected to the US House in 1953, then to the Senate in 1959, where he served for 51 years. As Chair of the Appropriations Committee, he brought billions of federal dollars to West Virginia, a state that's faced high poverty for decades. Byrd had immense influence on Capitol Hill and held more leadership positions than any other Senator in US history.
In his youth, Senator Byrd was a member of the Klu Klux Klan and as an elected official, he voted against the Civil Rights Act and the nominations of Supreme Court Justices Thurgood Marshall and Clarence Thomas, amongst other black political nominees. But in the decades following, he renounced some of these actions and said joining the KKK was the "greatest mistake" of his life.
"And so we who, like myself, we born in a Southern environment, grew up with Southern people, knew their feelings, knew about the Civil War and all these things, I thought 'my goodness, we ought to get ahead of the curve really', not have the law force us to do it. We ought to take down those signs. Well, that is what made me come to the conclusion that if I had to do it over again, I'd vote against that law."
Byrd later won favor from the left for his outspoken opposition to the war in Iraq.
"The American public was sold on this war. Yes it was, yes it was sold on this war with methaphors about mushroom clouds. I heard all those and fanciful visions of our troops being greeted as liberators. I heard that and I saw that, yes! The fear tactics and half truths continue as the president suggests that terrorists would follow us here. Have you heard that before? If we withdraw from Iraq and the administration grasps at every straw to demonstrate progress on the ground."
He led an unsuccessful filibuster against the resolution that gave sweeping war powers to former president, George w. Bush. On the day of the US-led military invasion of Iraq, Byrd said, "Today I weep for my country."
The loss of a Democrat in the Senate has called into question the passage of the Financial Reform bill before the July 4th recess. West Virginia Governor Joe Manchin will appoint Byrd's successor.
Supreme Court confirmation hearings begin for Elena Kagan
The Senate Judiciary Committee began the Supreme Court confirmation hearing for Elena Kagan.  If confirmed, the current US solicitor general would replace Justice John Paul Stephens, who is retiring.  Kagan served in the Clinton administration and was formerly dean of the Harvard Law School.  FSRN's Matt Pearson reports.
Supreme Court effectively overturns Chicago's handgun ban
The Supreme Court wrapped up its 2010 session today. Justices agreed to allow a sex abuse scandal case against the Vatican to move forward. They have also agreed to hear a challenge brought against an Arizona immigration law that punishes employers for hiring undocumented workers. Although it's not the controversial sweeping immigration law passed earlier this year, this may indicate the high court could eventually hear challenges to SB 1070.
The court also issued its final four rulings of the session today. A 5-4 decision upheld a University of California law school policy that prevented the Christian Law Society from receiving official school recognition and funding over the group's refusal to accept members with ideological differences or because of sexual orientation.
Another important case was McDonald vs. Chicago, which questioned if an individual's 2nd ammendment right to bear arms superceded the sections of the 14th ammendment allowing state and local governments to make their own laws. At the heart of the case was Chicago's handgun ban. The court ruled that Chicago and the nearby community of Oak Park cannot ban handguns outright, but local governments can regulate firearms sales.
Today's ruling mirrored the same split down ideological lines that overturned Washington DC's handgun ban.
For a look at how this ruling may impact on-the-ground violence prevention efforts in Chicago, Shannon Young spoke with by Michael Rodriguez, Executive Director of Enlace Chicago, an organization that works to improve the quality of life for residents of the city's Little Village community.
G8 and G20 meetings wrap up in Canada
The G8 and G20 summits wrapped up in Huntsville and Toronto over the weekend, amidst big spending promises from the leaders and the arrests of over 600 protesters. FSRN's Aaron Lakoff was in the streets of Toronto, and files this report.
Street Beat: Hands Across the Sand
On Saturday, thousands of people from 37 countries and all 50 states gathered to say no to offshore oil drilling and yes to clean energy. From WMNF Community Radio in Tampa, Seán Kinane brings us these voices from a Hands Across The Sand event on a beach in St. Petersburg, Florida.