June 30, 2010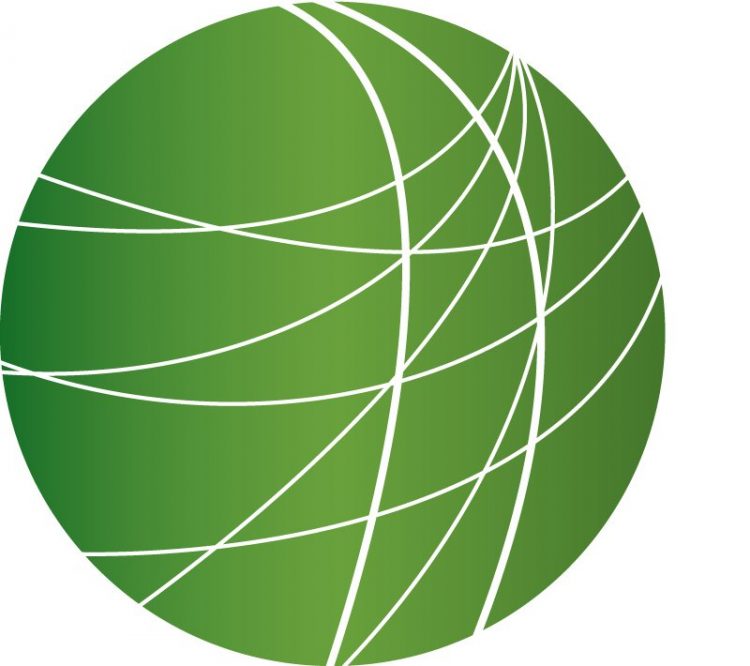 Third day of Kagan confirmation hearings
Unemployment benefits and financial reforms bills stalled ahead of recess
Carbon trading program in the Southwest raises questions about renewal energy financing
Aquino sworn in as new president of the Philippines
Child labor in the Indian state of Rajasthan
HEADLINES
ACLU sues over no-fly list
The American Civil Liberties Union filed a lawsuit today challenging the constitutionality of the FBI's no-fly list.  From Washington, FSRN's Jacob Fenston reports.
In April, Ayman Latif and his wife went to the airport in Cairo, heading home to see family in Miami, and TO show off their nine-month-old baby.  But when they handed over passports to the woman at the check-in counter …

"She didn't ask us anything, she just looked in her computer.  About two or three minutes later she looked up at me and she said, I'm sorry sir, you're not going to be able to fly, could you please step aside?"
Since then, Latif – a US citizen former Marine – has been stuck in Egypt.  The FBI interrogated him for two days, but he says he still has no idea why he can't get on a plane.  Now Latif is one of ten plaintiffs in the ACLU's lawsuit against the FBI.
Nusrat Choudroury is an attorney working on the case.  She says the plaintiffs' placement on the list violates their constitutional right to due process.
"The government won't confirm or deny, and the government won't give them any reason.  So it's impossible for them to stand up for themselves, and try to rebut whatever reasons the government has for putting them on this list."
No one knows for sure how many people are on the secret list, but news agencies report it has swelled since the attempted Christmas Day attack on an airliner.  A spokesman for the FBI declined to comment.  Jacob Fenston, FSRN, Washington.
Hurricane Alex storm surge pushing oil ashore in Gulf
One month into Hurricane season, concerns about a large storm's impact on the gulf oil spill continue to rise.  The first Hurricane of the season, Alex, which is heading northwest from Mexico's Yucatan Peninsula, is churning the waters in the Gulf, and coastal communities are seeing an up tick in the amount of oil washing ashore.  In a briefing today, Gulf Incident Commander Admiral Thad Allen, said storm surge is a particular concern for the estuaries just to the east and west of the Mississippi River.

"We fully accept if there's a 2-3 [feet] storm surge, we could see oil moving further inland or into marshes where we hadn't experienced that before.  We have skimming task forces standing by ready to be deployed as soon as the weather abates.  And we will be out there hitting it hard.  The reserve crews are standing by.  The problem is getting out on the water right now while the storm is passing."
And now 70 days into the spill, the State Department announced it will accept aid from 9 different countries offering boom and skimmers to help keep oil away from the shores.  Admiral Allen said another 24 offers are currently being processed.  Most of the international offers require the US to pay for services and supplies.
Mexican court releases Atenco 12
The Mexican Supreme Court has vacated the lengthy prison sentences of 12 land rights activists who have been held on kidnapping charges since May of 2006.  Vladimir Flores reports for FSRN.
Today the Mexican Supreme Court ruled that in previous trials local authorities used illegal evidence against the 12 activists, who are members of the land rights Frente de Pueblos de la Tierra of San Salvador Atenco.
The decision of Supreme Court comes after a day of international mobilizations in solidarity, including a petition from Nobel Prize laureates worried about impunity and lack of justice in Mexico.
The Atenco's campesino movement gained international recognition for fighting government plans to build an international airport on expropriated land.  In May of 2006 Mexican authorities cracked down on the town and its land defense activists, arresting more than 200 people and killing 2 others.
Maoists attacks intensify in India
More violence today in central India… where at least 8 policemen were injured in a landmine blast.  This comes a day after Maoist rebels killed 27 soldiers in the same region.  FSRN's Bismillah Geelani reports:
Police say the blast happened in the state of Chhattisgarh as a group of soldiers tried to diffuse a landmine planted by Maoist rebels.  They accidentally stepped on the trigger and the resulting explosion left least 8 seriously wounded.  The incident occurred less than 24 hours after the Maoists ambushed a paramilitary police party, killing 27 on the spot including a senior officer.  Hundreds of policemen are engaged in the search for the responsible militants.
The Maoists have intensified their attacks on security forces in recent months after the government began a massive military operation against them.  The rebels have a strong presence in several central and eastern states.  Bismillah Geelani , FSRN.
In neighboring Nepal, where the Maoists have gained significant political power, the Prime Minister today announced his resignation.  In a televised speech, PM Madhav Kumar Nepal said he was stepping down to advance the peace process.  Maoist politicians had been calling for his resignation since they won a majority share of seats in the government in 2008.
William Taylor, acclaimed civil rights lawyer, dies
And finally, long-time civil rights lawyer William Taylor has died.  Taylor worked with the NAACP Legal Defense and Education Fund, working on several pivotal school segregation cases.  He also directed the United States Commission on Civil Rights, working to pass the Civil Rights Act of 1964 and the Voting Rights Act.  In the past decade, Taylor helped draft and defend the second Bush Administration's No Child Left Behind Policy.  Taylor died from complications from a fall.  He was 78.
FEATURES
Third day of Kagan confirmation hearings
The Senate Judiciary Committee held its third day of confirmation hearings for Supreme Court nominee Elena Kagan.  If confirmed, Kagan would replace retiring Justice John Paul Stevens. FSRN's Nathan Moore reports.
Unemployment benefits and financial reforms bills stalled ahead of recess
Democratic lawmakers on Capitol Hill continued to maneuver to win support for two pieces of legislation – the continuation of unemployment insurance and the financial reform bill. Unemployment benefits will run out for an estimated 1.5 million people by Saturday – unless Democrats can the win the support of one more lawmaker to pass a stripped down version of a spending bill.
Earlier today, Congressmember John Lewis railed against his Republican colleagues for their position on the bill.
"It is a shame and a disgrace that we did not extend unemployment insurance. Every single member who voted no yesterday should be ashamed of themselves. People are suffering! They are hurting! They are in pain! They cannot make ends meet. And too many, just too many, on the other side of the aisle turn a deaf ear. I ask my Republican colleagues: Can't you hear? Can't you feel? Can't you see? Where is your heart? Where is your compassion? Where is your concern? Extend unemployment benefit and extend it now!"

Meanwhile, the financial reform conference committee is also caving to conservative demands – removing a nearly $18 billion tax on big banks that have would have financed other parts of the bill.  To find out more about the status of these bills, FSRN's Leigh Ann Caldwell spoke to Ryan Grim, Congressional Correspondent for the Huffington Post.
OUTRO: That was FSRN's Leigh Ann Caldwell speaking to Ryan Grim, Congressional Correspondent for the Huffington Post.
Also in Washington today, lawmakers unanimously confirmed General David Petraeus to run the Afghan War. He replaces General Stanley McChrystal after his resignation last week in the wake of his critical remarks to a Rolling Stone reporter about Obama Administration officials.
Carbon trading program in the Southwest raises questions about renewal energy financing
Environmental groups are pushing power companies and tribes in the south west to go green. Native American environmental activists want to use pollution credits from a closed dirty power plant in western Arizona, to invest in renewable power. But some groups are critical of pollution trading as the best approach to financing renewable energy.  FSRN's Christina Aanestad files this report.
Aquino sworn in as new president of the Philippines
Benigno "Noynoy" Aquino III was sworn in today as president of the Philippines. Aquino ran on a platform of ending corruption and fixing the economy, as well as on the Aquino name.  He comes from a long dynasty of politicians and is the son of popular former President Corazon Aquino and assasinated opppsition leader and former Senator Benigno "Ninoy" Aquino Jr. His family legacy was one of the points he addressed briefly in English during his inaugural speech

"My parents sought nothing less and died for nothing less than democracy, peace and prosperity.  I am blesssed by this legacy.  I shall carry the torch forward."

Noynoy Aquino is sometimes referred to as "the bachelor president" because he has neither a wife nor children. His presidency succeeds that of Gloria Macapagal-Arroyo who had been in office since 2001. Aquino is the Philippine's 15th president.
Child labor in the Indian state of Rajasthan
India has one of the world's highest rates of child labor – with more than 12 million children under the age of 14 working in what can often be hazardous occupations. Despite awareness of the problem, adults continue to send young children into workplaces where hours are long and pay is low.  FSRN's Jasvinder Sehgal traveled to the western state of Rajasthan to get a close up look at child labor in India. He files this report.