July 12, 2010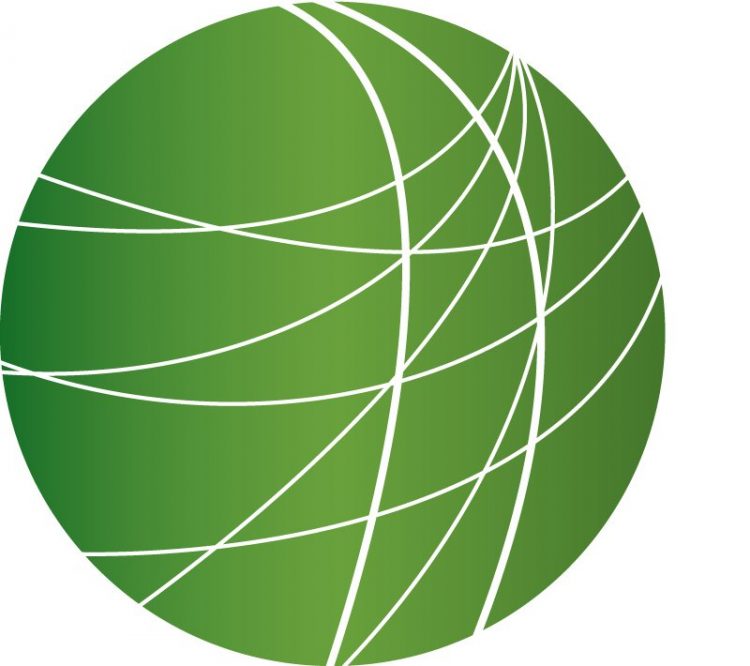 National commission on BP oil spill begins investigation in New Orleans
Suicide in Gulf Coast brings attention to mental health issues
Veterans Affairs adopts new rules for PTSD benefits
Recovery in Haiti slow as thousands remain in tent camps
Argentina senate set to take up gay marriage
HEADLINES
Israel says Navy made mistakes in flotilla raid – but calls use of live fire "justified"
Israel's internal investigation into the Gaza flotilla raid that killed nine activists is done. While the panel says mistakes were made – it finds that the "use of live fire was justified." Rami al Meghari reports.
The Turkel commission says the attack was a result of insufficient intelligence assessment and lack of preparation for the event. The report does not recommend any legal or disciplinary actions against Israeli soldiers or officers. The five-member panel further suggests that some aspects of the operation could be "praised," particularly the way the Shayetet 13 commandos acted during the operation and the quick evacuation of casualties. The internal investigation, however, was limited in scope as the commission had no power to subpoena witnesses. But today, Israel's High Court of Justice said it will hear a challenge to that narrow scope filed by Gush Shalom, an Israeli peace group. An expanded mandate could allow the commission to question the military architects of the raid. On May31, Israel faced a storm of worldwide criticism after Israeli navy vessels and warplanes forcibly intercepted the maritime aid convoy carrying more than 600 peace activists from forty countries and 10,000 tons of aid supplies to the besieged Gaza Strip. Rami Almeghari, FSRN, Gaza.
7th lawsuit against Arizona's immigration law cites police training manual
Another law suit has been filed against Arizona's new immigration law. The League of United Latin American Citizens and the Center for Human Rights and Constitutional Law, both plaintiffs, question state police training materials that call for Arizona law enforcement to consider English language proficiency, clothing, or perceived "nervousness" to determine reasonable suspicion that an individual is undocumented.
Al Shabaab claims responsibility for Uganda blasts
A Somali extremist group has claimed responsibility for two explosions in Uganda's capital last night — at least 74 people died. Abdulkarim Jimale reports.
The blasts in Kampala struck at a rugby club and a restaurant where crowds of people were watching the world cup final. A Spokesperson for Al-Shabaab, the Al-Qaeda linked Somali militia, held a press conference today in Mogadishu and claimed responsibility for the blasts. Ugandan government spokesperson Fred Opolot spoke to the media in Kampala. He referred to signs that support Al Shabaab's claim.
"Certainly there are hallmarks and some two people have been suspected as suicide bombers. But again, we can not expound."
Earlier this month, Al-Shabab leader, Ahmed Abdi Godane, threatened attacks against the people of Uganda and Burundi because their troops are among the African Union Peacekeeping forces in Somalia. A large number of Somali refugees, students and businessmen are in Uganda. Many are shocked by he blasts, and have asked the Ugandan government not to retaliate against Somalis there. Abdulkarim Jimale, FSRN.
Banana workers in Panama settle strike
A ten-day strike by banana workers in Panama is over, but not before two people died and another 120 were hurt. The government agreed to delay a controversial law would have restricted workers rights to strike and unionize. Some 7,000 banana industry workers and growers took part in the strike, 115 were arrested. As part of the agreement, they will all be released.
Oregon town drops charges against citizen for recording police action
An Oregon town will pay $19,000 to a man arrested for recording the arrest of his friend on a cell phone.
Two years ago Hao Xeng Vang recorded his friend being detained by police in the parking lot of a Beaverton bowling alley. When police realized what he was doing, they arrested him as well, confiscating his cell phone. Police claim Vang violated an Oregon privacy law that prohibits electronically obtaining any conversation if all participants are not informed of the taping. But it makes an allowance if those involved "reasonably should have known the recording was being made." The law only applies to the audio portion of a recording. Beaverton says it dropped the charges because the quality of the tape was too poor to matter. Despite the settlement, Beaverton's Police Chief says, although the chances are low, police do still have the right to arrest people who tape officers in the field. A memo from the City Attorney say, in most police-citizen encounters there is no expectation of privacy. Other cities across the US are struggling with this issue as well, with similar cases this year in Portland, Oregon, Boston and Leonardtown, Maryland. Jes Burns, FSRN, Eugene.
Serb leader says 1995 massacre of 8,000 Muslims not genocide
The leader of Bosnia's Serbs said today that the 1995 mass killings of more than 8,000 Muslims at Srebrenica did not qualify as genocide. Milorad Dodik spoke at a commemoration today for the 3,500 Serbs the government says died during the three year war. Yesterday, tens of thousands marked the anniversary of the massacre and witnessed the burial of hundreds newly identified victims at the Srebrenica Genocide Memorial.
FEATURES
National commission on BP oil spill begins investigation in New Orleans
BP began to lower a new containment system over the gushing oil well today after underwater robots removed the leaking cap that had been in place since June. Up to two and a half million gallons of oil is leaking into the gulf each day and BP says the new system has the capacity to collect that amount and more – if it works. Officials won't know until later this week if the "top hat 10" system is successful.
Meanwhile in New Orleans, the federal commission charged with investigating the cause of the BP oil disaster in the Gulf of Mexico began public hearings.
President Obama established the Commission to provide recommendations on how to prevent future offshore drilling spills.
The Coast Guard's Peter Neffenger acknowledged criticism of the government response, saying that more local input was needed.
"What I've learned and what I think we've all learned is that there has to be much more local participation, not just state level participation, on area committees, for example. Now the area committees do have local participation in the form of non-governmental organizations and municipalities. But I think that as you look at the plans that are developed in anticipation of an oil spill, the area contingency plans, they typically look broad brush stroke and don't take into account the specific things that have to happen along the coast."
Some local residents had a more pointed assessment of the response. Sal Sunseri is a fifth generation oyster purveyor and the owner of P&J Oyster Company. He said his business had been devastated by the oil spill.  He also questioned why BP and federal officials weren't pursuing alternatives to chemical dispersants.
"Well every indication shows it is a detriment to the growth of the oyster, the spawning, which we're just going through that spawning season, and once again the future of these dispersants. I mean I thought that there was a natural dispersant that was available that has been offered and due to the beauracratic issues – and I don't know, I can't go into all the specifics on why they're not doing it, but if there is a natural dispersant, why aren't we using that to protect our fisheries for the future?"
The commission will continue tomorrow with local elected officials and more public comment.
Suicide in Gulf Coast brings attention to mental health issues
As the BP oil disaster continues, many residents are feeling economic pressures and seeing their communities turned upside down. The suicide of William Kruse, an Alabama charter boat captain who took a job working for BP on the clean up, has brought attention to the psychological effects of the disaster. FSRN's Zoe Sullivan takes a look at the mental health issues for Gulf Coast residents and what officials and BP are doing about it.
Veterans Affairs adopts new rules for PTSD benefits
Starting tomorrow, it will be easier for Veterans to receive help and benefits for Post Traumatic Stress Disorder. The Department of Veterans Affairs has eased the cumbersome burden of proof that – in the past – has denied benefits to many veterans. FSRN's Leigh Ann Caldwell has the details.
Recovery in Haiti slow as thousands remain in tent camps
Six months after the devastating earthquake in Haiti, only 28,000 of the one and a half million Haitians displaced by the earthquake have been able to move into permanent homes, according to the New York Times. Aid groups say early services saved lives but acknowledge that the country has yet to turn a corner toward real recovery.
Shortly after the earthquake, we spoke with Glenna Stinson, with Trees for Life International, a group that focuses on community development in Haiti. At the time, she was working with a community in the Boutillier mountain, south of Port Au Prince, where hundreds of displaced people were waiting for aid and shelter. Today, we called her up again to check in on recovery efforts.
Argentina senate set to take up gay marriage
This week, Argentina´s Senate is scheduled to decide on whether to legalize same sex marriage. The lower chamber of government approved a bill in may and the president has vowed to sign it if passed by the senate. The bill´s proponents have waged a long-campaign for same-sex marriage, winning support from a wide spectrum of groups. But in a largely catholic society, there`s still strong opposition. FSRN's Marcos Federman has more.