July 9, 2010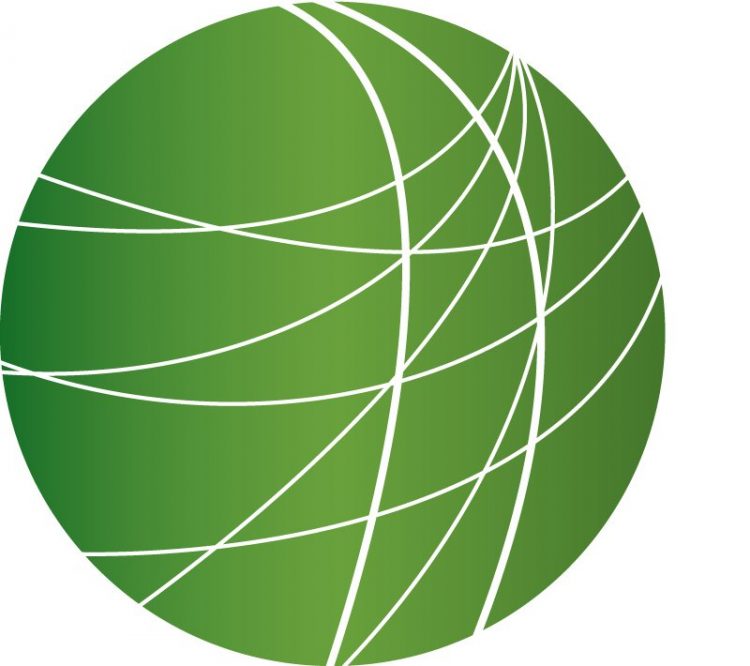 Oakland responds to Oscar Grant verdict
Defense Department recommends replacement to oversee military action in Middle East
World Cup brings clamp down on civil rights in South Africa
Health concerns grow over worker conditions in Gulf Coast oil spill
Critics of Comcast – NBC merger point to risks for media diversity
HEADLINES
Massachusetts court strikes down DOMA as unconstitutional
A federal judge in Boston has struck down a section of the 14 year old federal Defense of Marriage Act, declaring it unconstitutional to deny financial benefits to same-sex married couples.  For FSRN, Dave Goodman has more from Massachusetts.

U.S.  District Court Judge Joseph Tauro had two cases before him; both of which challenged Section three of the 1996 federal Defense of Marriage Act.  Referred to as DOMA, the bill mandates that only heterosexual married couples are eligible for federal health and other benefits.
In his ruling Thursday, Tauro said DOMA denial of federal benefits to same-sex couples in effect creates a separate class of people, violating the equal protection clause of the US Constitution.  Earlier this year, Justice Department lawyers said the government had legitimate interest in trying to preserve marriage as a heterosexual institution.  But Judge Tauro countered that he found no basis for the idea that denying benefits to same-sex couples makes heterosexual marriages more secure.
As expected, gay rights groups cheered the decision while opposition organizations criticized Tauro as an "activist judge." Legal scholars on both sides of the issue say appeals of the decision are likely to reach the US Supreme Court.  Dave Goodman, FSRN, Boston.
Presbyterian church allows gay clergy; denies same-sex marriage once again
In other GLBT news, Presbyterian Church leaders have voted to allow non-celibate gay and lesbian clergy members who are in committed relationships to serve.  But by a slim margin, the church has declined to change language that would sanction same-sex marriage.  Both would have to be approved by a larger group of church leaders to become official policy.
West Virginia Governor's Counsel says State Legislature should decide Byrd replacement protocol
A top state lawyer in West Virginia says the State Legislature should decide how to replace the late Senator Robert Byrd.  Legal counsel Jonathan Deem advised the governor that he should call a special session of the Legislature.  Democrats in Congress are relying on Byrd's replacement to help with final passage of the financial reform legislation.
Suicide bomb kills more than 80 in Pakistan
In Pakistan, a suicide attack near a gathering of people waiting to pick up wheelchairs for their family members left dozens dead.  Many believe the attack was in response to local meetings, or Jirga, where elders are trying to form their own group to fight back.  Gabe Matthews reports from Pakistan.
More than eighty tribal people died and 150 others were injured in the suicide attack near a Mohamand Agency government building.  An eyewitness told FSRN on condition of anonymity that the ground was littered with human remains.
"Most of the dead and injured are young people, and tensions are rising.  There is a peace process going in our area, and that would be the main reason to attack – to create chaos and uncertainty.  The other reason would be to target the local government administrator."
The blast happened in front of the administration office, which is near the main jail.  Because of damage to the prison, many inmates, including some militants, were able to escape.  Local Taliban have accepted the responsibility of the attack, and say they will continue to attack anyone who stands against them.  I'm Scott Pham reading for Gabe Matthews in Pakistan.
Fire in overcrowded Uruguay prison leaves 12 dead
A prison fire in Uruguay has killed 12 inmates.  Today authorities are investigating why it took so long to evacuate the men from the overcrowded facility.  For FSRN, Manuela Aldabe reports.
The fire started early Thursday morning in the small town of Rocha, east of the capital Montevideo.  The 300 square-foot cell where the fire started housed 20 people – 12 of them died in the blaze and the other 8 are being treated for injuries.
Authorities suspect a short circuit in a personal heater sparked the fire.  In a video filmed on a mobile phone by an inmate in another cell, you can hear people yelling for the guards to open the door.  But the video shows the guard hesitating, apparently trying to decide what to do.  By the time he unlocked the door, it was too late.  The government is investigating the incident.
Humanitarian conditions in the prisons here are notoriously bad.  The Rocha prison housed nearly three times the inmates it was designed to hold.  Preside Jose Mujica says the government is working on a new law to alleviate prison overcrowding.  Prisoners in the Rocha jail have gone on hunger strike to protest the tragedy.  Manuela Aldabe, FSRN, Montevideo.
FEATURES
Oakland responds to Oscar Grant verdict
A jury in Los Angeles released a lesser guilty verdict in the case of Oakland BART officer Johannes Mehserle. Mehserle, who is white, shot and killed 22-year-old Oscar Grant, who is black, while he lay unarmed at a BART platform on New Year's Day in 2009.
Mehserle's guilty verdict for involuntary manslaughter carries a lighter sentence than second-degree murder, the charge the prosecution was seeking. He faces up to 4 years in prison, plus additional time because the crime included a gun.
Yesterday, Grant's mother, Wanda Johnson reacted to the verdict.
"And my son was murdered, he was murdered, he was murdered, he was murdered, my son was murdered and the law has not held the officer accountable the way that he should have been held accountable."
In Oakland, an afternoon of expressing anger and frustration turned to rage for some, as store windows were smashed and a handful of stores were looted.
FSRN's Andrew Stelzer was there and files this report.
Defense Department recommends replacement to oversee military action in Middle East
The Defense Department is recommending General James Mattis to replace General David Petraeus to head Central Command, the military division that oversees the Middle East and Central Asia. The opening came when Petraeus was tapped to replace General Stanley McChrystal after he was fired for disparaging comments he made to a Rolling Stone reporter. As FSRN's Leigh Ann Caldwell reports, General Mattis is also not camera shy.
World Cup brings clamp down on civil rights in South Africa
This weekend, the month-long FIFA World Cup comes to a close in South Africa with a final game between Spain and the Netherlands. But as viewers across the world tune in to watch the final, activists in South Africa are bringing attention to some of the negative effects of hosting the biggest sporting event in the world and threats to civil rights and the local economy.
To discuss these issues, we're joined by Patrick Bond, who directs the Centre for Civil Society in Durban and has been closely monitoring the World Cup in South Africa.
Health concerns grow over worker conditions in Gulf Coast oil spill
A federal appeals court in Louisiana rejected the Obama Administration's attempts to reinstate a six-month ban on deepwater drilling in the Gulf of Mexico. The decision from the three-judge panel came down late Thursday and ruled in favor of companies that argue that they are being financially hurt by the moratorium on drilling. The Interior Department says a ban is necessary in order to avoid another oil disaster. The federal government may attempt to issue a second temporary ban in response to the ruling.
Meanwhile, as the BP oil disaster approaches its third month, questions on the long term effects of pollutants on the environment have become more prevalent. FSRN's Kyle Barnett explores one of those questions in his look at the health concerns of oil spill cleanup workers in Louisiana.
Critics of Comcast – NBC merger point to risks for media diversity
Lawmakers and federal officials continue hearings on the proposed merger between Comcast and NBC Universal. A House subcommittee hearing took place in Chicago on Thursday and next week the FCC is holding a hearing there.
Many of those opposed to the mega-merger say it could threaten diversity in the media. Leilani Albano reports.