July 20, 2010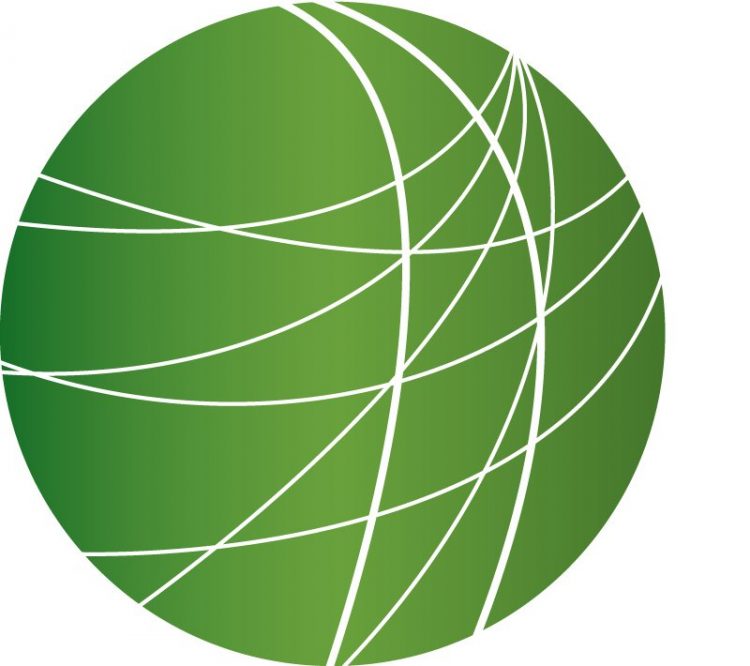 International leaders plan transfer of Afghan security by 2014
New HIV prevention for women offers hope in fight against disease
Gay rights group secures role in UN policy-making
Senate votes to extend unemployment benefits
Progressives push for Warren to head consumer protection agency
HEADLINES
Gulf disaster hearing continue, as does seepage
In Louisiana, hearings into the gulf oil disaster continued today. A chief engineer on the Macondo rig took the 5th again. This time, Transocean's Steven Bertone refused to answer when asked if he was told to leave anyone behind on the rig just after the explosion. And a BP employee said that he reported a leak in a safety device weeks before the explosion. Pressure levels at the now-capped well continue to drop slightly – it's not clear if that's because the flow is beginning to slow – or if oil is slowly seeping out through the ocean floor. BP is considering yet another approach to sealing the well – bull heading. Also known as a static kill, the process involves packing mud back into the well. It's very similar to the top kill that failed to work when the upward pressure as higher.  On Friday, the Interior Department issued the first shallow water drilling permit since the explosion.
Florida – briefly – considers near shore ban
Today in Florida, the state legislature convened a special session to consider a constitutional ban on near shore drilling. Kate Bradshaw reports.
In less than an hour, House Republicans shut down the session that could have put a drilling ban on the ballot in November. They say there's already a ban on the books, and that a constitutional amendment isn't necessary. The senate voted to adjourn shortly after. House Speaker Larry Cretul.
"The governor's sole proposal to amend the constitution will not put a single new skimmer off the beaches of our coast, won't produce any new boom to protect our coasts, won't save a single business, or create a single job."
Critics say Republicans blocked the vote out of bitterness toward Governor Charlie Crist, who called the session. Crist left the GOP to run for US Senate without party affiliation in April. Democrats also say Republican legislators are beholden to the oil industry. But during a short debate, House Republicans said they want to discuss the immediate aspects of the oil disaster – namely the claims process – in a special session this September, after the August primary. Kate Bradshaw, FSRN, Tampa.
Mr. Cameron goes to Washington; meets with Obama and Democrats who want to know about possible BP/Lockerbie connection
British Prime Minister David Cameron is in Washington today where he hopes to talk to President Obama about the Middle East and Afghanistan; however BP and the oil disaster may overshadow those topics. Cameron will meet with four Senate Democrats who want to know if BP's interest in lucrative Libyan oil contracts played a role in Scotland's release of Lockerbie bomber Abdelbaset al-Megrahi. When asked about any connection today, Cameron said that was a question for BP to answer.
UK legal charity Reprieve calls for torture inquiry judge to step down
In the UK, support for the Afghan war is waning and two inquiries related to the so-called war on terrorism are underway. Naomi Fowler reports from London.
It's not been the best of days for Britain's still young coalition government; they hoped they could draw a line under the ongoing case where 6 former Guantanamo detainees are suing the secret services for their alleged involvement in their kidnap and torture; but now they face accusations that the investigation they recently announced into British complicity in the abuse of detainees is a sham. Reprieve claims that because the man they've appointed to chair the inquiry Sir Peter Gibson oversaw the security services for the last four years in his role as the intelligence services commissioner, he can't be impartial. Not only that, but the government is asking him to scrutinizes his own work. Reprieve lawyer Clive Stafford-Smith:
"He's written three times in a row in his own reports that he's concluded that all the staff at MI5 and MI6 continue to be quote 'trustworthy, conscientious and dependable.' I mean come on, this is ridiculous!"
Reprieve says they'll consider their legal options if Sir Peter refuses to step down. Naomi Fowler, FSRN, London.
Kagan nomination advances, with one Republican Senator crossing aisle
The Senate Judiciary Committee approved the nomination of Solicitor General Elena Kagan to the US Supreme Court today. Kagan was supported by all 12 Democrats on the committee – they were joined by one Republican – Sen. Lindsey Graham. A final vote by the full Senate could happen as early as next week.
Kashmir: tension persists after more youth killed
In Kashmir — more killings, more protests, and more tension — Shahnawaz Khan explains.
A curfew and severe restrictions were imposed Tuesday in the major towns of Indian administered Kashmir, including Srinagar, as authorities feared fresh tension over the killing of a youth by police on Monday. Fayaz Ahmad Khanday was killed when police fired on angry protesters carrying the body of ten-year-old Faiza Buhroo — who drowned on Saturday. Though police denied any role in his death, witnesses allege he and another boy jumped into the river to escape police chasing protesters. For Kashmir it means no end to a cycle of killings and protests. Since June 11, seventeen people, mostly teenagers, are dead in police and paramilitary actions on protesters. Curfews to prevent escalations, and separatist sponsored shutdowns to protest deaths, have paralyzed the region for over a month now. Shahnawaz Khan, FSRN, Srinagar.
FEATURES
International leaders plan transfer of Afghan security by 2014
In Kabul today, the Afghan government and delegates from more than 60 countries and a dozen NGOs discussed security, development and reintegration of militants. Participants also agreed that Afghan forces will take control of security by 2014, coinciding with a possible drawdown of NATO forces. FSRN's Bilal Jawad reports.
New HIV prevention for women offers hope in fight against disease
In Vienna today, thousands took over the downtown streets to raise awareness about the role of human rights in the fight against HIV/AIDS. Activist and musician Annie Lennox – who is performing at tonight's rally – says she often wears her HIV-positive t-shirt in an effort to fight discrimination.
"It is my tool, so that when people take my photograph, it is not just a picture of Annie Lennox. It's a picture of a woman standing in solidarity with every single person in the world, who is suffering with this virus. It should not be stigmatized."

The march is affiliated with the International Aids conference happening this week. A coalition of international groups led a protest Sunday calling on world leaders to meet pledges to the Global Fund and improve universal access to treatments. UNAIDS Executive Director Michel Sidibe admits 10 million people are in need of treatment:
"For every 2 people starting treatment, 5 more are newly infected. More than 80 countries have homophobic laws. And still, babies are being born infected and are dying before their second birthday."
There was some celebrating today in responses to news that a vaginal gel showed a 50 percent reduction in the rate of HIV infection during a 2-year trial involving nearly 900 women.
Dr. Quarraisha Abdool Karim is with the Centre for the AIDS Programme of Research in South Africa (CAPRISA) – which conducted the trial. She listed the prevalance of HIV in pregnant women in the rural villages in South Africa, where the trial took place.
"By age 16 one in ten women is already infected by HIV. By age eighteen it's one in five. By age twenty that's one in three. By the time these young women are 24 it is one in two."

Many say the gel has great potential, because it puts HIV-AIDs prevention in the hands of women, who often contend with male partners who refuse to wear condoms. The International AIDS Conference continues in Vienna through Friday.

Gay rights group secures role in UN policy-making
The United Nations has approved an international gay rights advocacy group for a role in shaping UN policy. The UN's Economic and Social Council voted yesterday to approve the International Gay and Lesbian Human Rights Commission for consultative status.
The vote allows the group to attend meetings, submit statements and collaborate with UN agencies. But the approval came after a lengthy process and significant opposition from some countries.
We're joined by Sara Perle, Ric Weiland Research and Policy Associate with the International Gay and Lesbian Human Rights Commission.
OUTRO: Also in news from the UN, the outgoing undersecretary general of the Office of Internal Oversight Services wrote a strongly worded criticism of UN Secretary General Ban Ki Moon. The first three pages of the confidential memo written by Inga-Britt Ahlenius and dated July 14, 2010 was posted online by the Washington Post today. In it, she says the Secretary General is undermining the authority of his senior advisers. She calls the Secretary General's actions "not only deplorable, but seriously reprehensible" and says the office of the Secretary is in a "process of decay."  In response, The office of Ban Ki Moon said that it "welcome[s] constructive advice" but called the memo unbalanced and unfair.
Senate votes to extend unemployment benefits
Out of work people around the country can breathe a sigh of relief. After three delays, the Senate has voted to end cloture on a bill to extend unemployment insurance. But some say the bill ended up a lot weaker than it started out. Tanya Snyder reports:
*A previous version of this story incorrectly stated that the bill to extend unemployment insurance had passed in the Senate on July 20th. In fact, the Senate voted to invoke cloture, which overcomes the Republican filibuster.
Progressives push for Warren to head consumer protection agency
The President is expected to sign the financial reform bill Wednesday. But before the bill is even law, the fights over how it will be implemented have already begun. One is over who will head the newly created bureau to protect consumers. As FSRN's Leigh Ann Caldwell reports, progressive groups are waging a vocal campaign in support of Elizabeth Warren.