July 28, 2010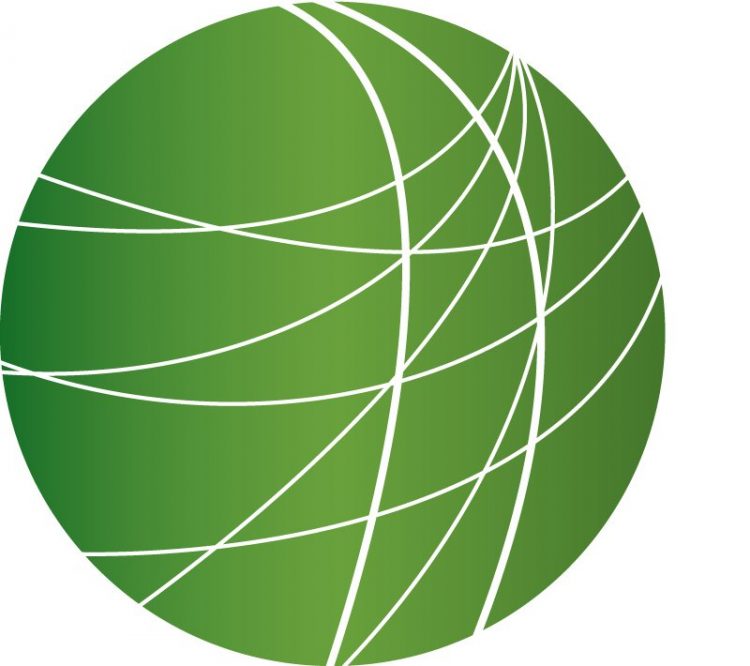 Democrats unveil scaled down energy bill in Senate
Leaked documents prompt debate on US military in Pakistan
Judge blocks aspects of Arizona immigration law, leaves others intact
UN declares access to clean water, sanitation a human right

Mexico residents face water scarcity with innovation
HEADLINES
Sentencing disparities will be reduced under bill passed by Congress
The House of Representatives passed a bill reducing the sentencing disparities between Crack and Cocaine, sending the Fair Sentencing Act of 2010 to the Presidents desk.  Under current law, one would need to be in possession of 100 times as much powder cocaine to receive an equal sentence to someone caught with the same amount of crack.  The new law reduces that ratio to 18 to 1.  It falls short of what many civil rights groups had called for, a full reduction in the sentencing disparity, but does eliminate mandatory minimum prison sentences for possession of crack. Current laws have lead to disproportionate incarceration rates for African-Americans, who are more often arrested for crack than whites.
New York City pays $7 million to Sean Bell's family and friends
New York City has agreed to pay 7 million dollars to the family and friends of Sean Bell, the unarmed black man killed by city police officers in 2006.  Bell's two children will receive 3 and a quarter million dollar; two of Bells friends who were also injured in the shooting will receive 3 million and 900 thousand dollars.  The settlement resolves a lawsuit filed by the family in 2007.  The police department says it is moving ahead with an administrative case against the 8 officers involved in the incident.  Earlier this year, federal prosecutors decided not to file charges against the 5 officers who fired the 50 bullets at Bell and his friends.
3 charged in beating death of immigrant in New Jersey
Three New Jersey teenagers have been charged with murder, for the beating death of a Salvadoran immigrant. The attack comes as the number of hate crimes against immigrants is rising in the New York Metropolitan area.  Rebecca Myles has more.
Abelino Mazariego-Torres, a father of four and resident in the U.S. for 13 years, was found suffering from severe head trauma on a promenade bench in downtown Summit, New Jersey on July 17.  The Salvadoran immigrant was attacked by three teenagers, and died three days later, never regaining consciousness.   Now murder charges have been filed against the teens—aged 17, 18 and 19.  One has pleaded not guilty.  The attack was videotaped by another teenager who was present during the assault, but has not been charged, and the videotape is alleged to have been circulated among other teenagers. Summit authorities won' t say how many teens were in the group or whether there will be more charges filed.   It is the second attack in less than a month in the area by teenagers against an older foreign-born man.  On June 25, Divyendu Sinha, a scientist and former professor, was beaten in his front yard, in the town of Old Bridge in front of his wife and children, and died a few days later of head wounds.  There's also been a stream of attacks against Mexican immigrants in Staten Island, in New York City.  Police say there have been 10 anti Mexican assault cases since April; five were robberies, and many included the attackers yelling racial slurs at the victims.   Rebecca Myles, FSRN, New York.
Hamas passes new law on sellers of women's clothing in Gaza
The Hamas-led police in Gaza have imposed new restrictions on shops that sell women's clothing in the coastal territory. The decision is the latest in a series of similar restrictions the Hamas government has made since taking over the enclave in June 2007.  FSRN's Rami Almeghari has more.
Hamas authorities are defending the new restrictions as an attempt to prevent abuses of women in clothing stores. The restrictions include bans of black glass front doors, dressing rooms, surveillance cameras or the display of revealing clothes and underwear on the front doors of the stores.  Palestinian police in Gaza say the decision was made after the department had received a number of complaints by women who have been harassed while buying clothes.  Many women in the region support the restrictions. Elham or Um Ahmad is a mother of six children.
"When I buy clothes, I don't try them inside the shop's dressing room, because we hear so many awful stories.  I'm always afraid there may be cameras, someone might suddenly enter, or something urgent might happen, so I always prefer trying on my new clothes at home".
The Islamist Hamas government has imposed several bans relating to women, including preventing women from smoking water pipes in public places or riding motorbikes.  Rami Almeghari, FSRN, Gaza
3rd most wanted Nazi is charged in Germany
German prosecutors have charged 90-year-old Samuel Kunz with participating in the murder of 430,000 Jews at the Belzec death camp in Poland during the Second World War.  Kunz was identified as a suspect after he was called as a witness in the ongoing trial of alleged Nazi death camp guard, John Demjanjuk, who was deported from the United States last May.  Cinnamon Nippard has more from Berlin.
Samuel Kunz had been questioned several times over the years, but it wasn't until last June, during the trial of John Demjanjuk, that he admitted that he had worked at the Belzec death camp in Poland.  The Simon Wiesenthal center welcomed the authorities decision to charge Kunz, saying that such trials are indicative of recent changes in Germany's prosecution policy.  The Center has listed Kunz as the 3rd most wanted Nazi Suspect.  However others say this sudden push for justice comes too late, as suspects die of old age, like former SS Officer Erich Steidtmann, who died on Saturday. He was investigated several times, but never convicted.  German authorities have examined more than 25,000 cases since the Nuremburg trials after the Second World War, but most of them never made it to court.  Cinnamon Nippard, FSRN, Berlin.
4 Journalists kidnapped and 8 human heads found in Mexico
In Northern Mexico 4 journalists have disappeared, 3 of whom were reportedly kidnapped in broad daylight.  The journalists had been covering protests at a nearby prison.  Mexico has increasingly become a dangerous place for reporters; 9 journalists have been killed there in 2010. Meanwhile, in the same state of Durango, 8 severed heads have been found, after an anonymous tip was received by police.  They all appear to be of males between the ages of 25 and 30.  The discovery of the heads comes only a week after a grave with 51 bodies was found by authorities in the Mexican city of Monterrey.
FEATURES
Democrats unveil scaled down energy bill in Senate
After failing to push through a comprehensive climate change bill, Senate Democrats unveiled scaled back energy legislation. The measure is mostly geared to the BP oil spill. But as FSRN's Leigh Ann Caldwell reports, this version has both Republicans and environmentalists on the same side: opposed.
Leaked documents prompt debate on US military in Pakistan
Before the House voted Tuesday to approve $33 billion in supplemental war funding for Afghanistan – lawmakers were forced to address the issue of US troops in Pakistan. More than 100 Democrats voted against the war funding bill. However, only 32 voted for a resolution, co-sponsored by Congressmembers Dennis Kucinich and Ron Paul, to remove military personnel from Pakistan. Despite increased drone attacks and Department of Defense-sponsored training of Pakistani troops, Congress has never formally approved any actions in Pakistan. Congress did approve $7 billion in funding for development, considering Pakistan an ally in the authorized war against the Taliban. However, according to Kucinich, the WikiLeaks documents released this week question Pakistani commitment, and should call into question the U.S. course of action in the Afghan war.
"I didn't create this resolution in order to link it with the Afghanistan war but the Pakistan intelligence has created the link with the Afghanistan war because they are actually helping the Taliban."
The main argument lawmakers used against removing armed forces from Pakistan was the potential danger to the overall war effort and challenged whether the mere presence of armed forces violates the War Powers Act. Democrat Howard Berman is chair of the House Foreign Affairs Committee.
"The WikiLeaks documents with all the transparency that it provided to us about what the situation is, I'm unaware of any excerpt which indicates reports of U.S. military forces engaged in hostilities in Pakistan."
According to the Defense Department, there are 230 US troops in Pakistan, who are training security forces.
Judge blocks aspects of Arizona immigration law, leaves others intact
In Arizona, US District Court Judge Susan Bolton has ruled on the state's controversial immigration law, scheduled to go into effect tomorrow. Bolton is allowing some aspects to go ahead, but blocked several key provisions of SB 1070. FSRN's Amanda Shauger reports.
On Wednesday, Judge Susan Bolton determined that some of the most controversial portions of SB1070 could be blocked.  The judge said the state could not require police to check a person's immigration status.  Bolton also blocked the provisions requiring immigrants to carry papers at all times and making it a crime for immigrants to carry papers at all times and making it a crime for immigrants to solicit and perform work. The injunction also stops the warrantless arrest of someone if there's probable cause he or she committed a crime that leads to deportation.
Cat Rodriguez of Derechos Humanos:
"First reaction we were happy, we were a bit nervous and looking at the clock basically ticking down as we get closer to the 29th.  Really really hoping that the judge would see, would prevail on the side of justice and for the most part the really really scary ones, the ones that would have caused a lot of harm to people, with these very very huge nebulous gray areas of reasonably suspicious and requiring things that just were clearly out of the area and the jurisdiction of state government.  So we are moving forward more hopeful and more confident that we're going to prevail in the end."
Some provisions of the law will take effect, including prohibiting state officials from using sanctuary laws which limit enforcement of federal immigration laws and allowing civil lawsuits against sanctuary policy.  Another is requiring that state officials work with federal officials on immigration enforcement and as of midnight Thursday, it will be illegal to pick up or transport day laborers.
The justice department and a coalition of civil rights groups have filed suits against Arizona.  State officials say they will appeal the portions of the law which have been enjoined.  Protesters still planned across the state and the country on Thursday.  Amanda Shauger, FSRN, Tucson.

July is typically the deadliest month along the US-Mexico border, where high temperatures and lack of water make the crossings especially dangerous. According to the Arizona Daily Star, this month could have the highest number of deaths in the last five years. Now a federal program, called Operation Streamline, is coming under scrutiny. According to a new report from a Texas group, the program criminalizes immigrants and has provided a boon to private prisons.
For more on the findings of the report, we're joined by one of the authors, Bob Libal with Grassroots Leadership, a non profit organization based in Austin, Texas.
UN declares access to clean water, sanitation a human right
In what water rights groups are calling an historic vote, the UN General Assembly approved a resolution today to recognize the human right to clean water and sanitation.
Bolivia, the main sponsor of the resolution, made the case for clean water as a human right, saying that lack of access kills more people than any war.  Bolivia's UN representative Pablo Solon spoke through an interpreter.
"Every year more than 3.5 million people die through diseases which are spread through contaminated water. Diarrhea is the second most important cause of deaths in children under the age of five. A lack of access to drinking water kills more children than does AIDS, malaria and measles combined. At the global level roughly one out of every eight people does not have drinking water."
Bolivia also said the need for action was urgent, noting that 2.6 billion people, or 40 percent of the global population, lacks proper sanitation.
The resolution passed with 122 countries voting yes, zero voting no and 41 abstaining. One of the countries abstaining was the United States, who criticized the process of the resolution, saying it was not drafted in a "transparent, inclusive manner" and did not reflect existing international law.
Anil Naidoo, project organizer from the advocacy group, Blue Planet Project, was at the UN vote today. Speaking to FSRN by phone outside the UN building, Naidoo said that resistance to the resolution was disingenuous.
"Because of the complexity of water it's difficult to deal with – but that does not give us the license to move passed it. Water is a foundational right, whether you're talking about the right to health or education or development, water is required for all of those, and more. So ignoring or bypassing water issues only undermines these broader human rights."
Naidoo said the next step would be for water rights to be taken up in the Human Rights Council. He also said that there may be a need for an international treaty or a global fund to ensure that those – especially in poor countries – are guaranteed access to clean, safe water.
Mexico residents face water scarcity with innovation
Despite the US criticism of the UN resolution on water rights, people in the United States consume the most water per person in the world. That's according to the Water Footprint Network. The data shows the average US resident consumes twice the world per capita average.  Many Americans take for granted that water will come out of an open tap, but that's not always the case south of the border. Shannon Young reports on living with water scarcity in Oaxaca City.