July 29, 2010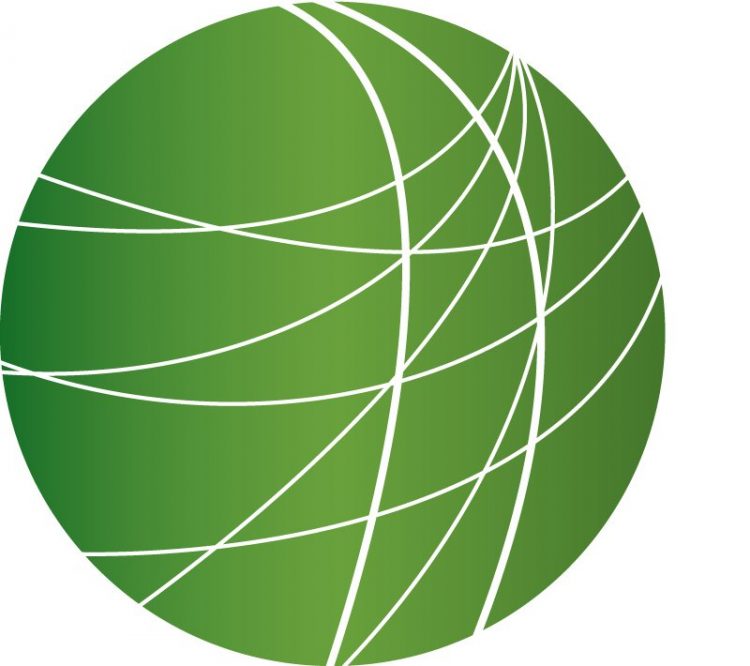 Tucson residents respond with relief, outrage to mixed ruling on immigration law
Aspects of Arizona law covering day laborers, 'transport of aliens' go into effect
Plan would allow FBI access to private Internet data without court approval
Ethics committee releases charges against Rangel, begins 'trial phase'
Obama addresses Urban League amidst criticism over education reform
Download Audio
HEADLINES
Oil spill in Michigan continues to spread
An oil spill into a Michigan River may have surpassed 1 million gallons, and its unclear if the flow of oil has been stopped.  The spill into Talmedge Creek has been flowing into the Kalamazoo River reportedly since Sunday night, and there are concerns the oil could reach Lake Michigan, which is 80 miles downstream from the leaking pipeline.  So far the oil has been spotted 35 miles away from the spill site.  Booms have been brought in, and vacuum trucks and skimmers are expected; already animals are covered with oil, and residents are seeing and smelling oil nearby various streams and lakes.  Officials with Enbridge, the Canadian based company that owns the pipeline, say they have yet to determine the cause of the leak.  According to the Detroit Free Press, federal Regulators notified Enbridge   twice earlier this year about problems with the pipeline.
As SB 1070 protests take place, Philadelphia opens arms to immigrants
In Arizona, State representative Raul Grijalva has closed his district office, after he found a window shattered and a bullet inside.  This comes a day after A US District Court judge in Arizona temporarily blocked several key provisions to the state's controversial immigration law. While many are celebrating Wednesday's ruling, previously planned rallies are still taking place across the country in opposition to the law, known as Senate Bill 1070.  Not only is the Arizona statute still working its way through the courts, but clones of the bill are multiplying across the nation, including in Pennsylvania.  But concerned citizens and government leaders are speaking out in opposition to anti-immigrant legislation in the state.  FSRN's Matt Petrillo reports.
Police tear gas striking fuel truck workers in Greece
Greek police used tear gas on a demonstration of striking fuel truck drivers, and the government declared a state of national emergency, ordering the drivers back to work, under threat of arrest.  More than 33 thousand truck drivers went of strike on Monday, after failed negotiations with the government. The main issues are increased license fees, and a plan to open the sector up to competition, a condition of the EU IMF bailout that Greece received earlier this year.   Because of the strike, most cities and towns have little or no fuel, and the government says food and medical supplies will be in danger if the strike is allowed to continue.
South African workers begin major strike
South Africa's public sector workers launched a strike demanding a salary increase.  Government promises kept workers from striking during June's World Cup soccer tournament, but a deadlock in negotiations has led to the public protest. Davison Makanga reports from Cape Town
Roma immigrants ordered to leave France
The French government has announced a new crackdown on traveling Roma people, further exacerbating tensions between the often-targeted minority group and the authorities.  Aidan O'Donnell reports from Paris.
Body of US soldier found in Afghanistan
The body of a US soldier who disappeared last week has been found in Afghanistan.  Two American Navy sailors disappeared last Friday after leaving a base together in an unmarked vehicle; soon after, the Taliban claimed to have killed one and kidnapped the other.  The first body was found on Sunday; when this one was recovered, according to the US military, he had been shot 3 times.  Early on in the search for the soldiers, the Taliban had demanded 4 prisoners in exchange, but no trade was made.
Floods wash chemicals into Chinese river/Floods in Pakistan kill 60
Floodwaters have washed 7,000 barrels of toxic chemicals into a river in Northeastern China.  Many of the substances in the barrels are combustible; they came from a nearby chemical plant, and were washed into the river by several days of heavy rains.  30,000 people are trapped by the floodwaters, and at 13 have died.  More than 4 million people in and around the city of Jilin are now relying on bottled water, as the municipal water supply has been shut off.
Meanwhile in Pakistan, a week of heavy rains has caused several rivers to overflow, killing 60 people and stranding hundreds of thousands in more remote parts of the Northwest.  The monsoon season in Pakistan runs through September.
FEATURES
Tucson residents respond with relief, outrage to mixed ruling on immigration law
Today, parts of Arizona's controversial immigration law go into effect – one day after District Judge Susan Bolton blocked key aspects of the law. In a 36-page ruling, the judge enjoined certain sections of the law, including one that would have required local law enforcement to check the immigration status of people stopped and another that would have required residents to carry immigration documents. In downtown Phoenix protesters blocked the entrance to Sheriff Joe Arpaio's jail, unveiling a banner that read: "Ni uno mas, not one more." Arpaio has vowed to use the law to carry out mass arrests throughout Maricopa County.
In a moment, we have the details of what parts of the law do go into effect today, but first we go to Tuscon, where residents who support and oppose the law reacted to the mix ruling at a series of vigils, rallies and protests. FSRN's Amanda Shauger reports.
Aspects of Arizona law covering day laborers, 'transport of aliens' go into effect
Although key aspects of Arizona's immigration law were blocked yesterday by District Judge Susan Bolton other parts of the law have gone into effect today. One bars day laborers from soliciting work in a way that disrupts traffic and another creates a new criminal offense for people transporting or harboring undocumented immigrants.
For more on what did go into effect today, we're joined by Chris Newman, general counsel for the National Day Laborer Organizing Network, one of the organizations that is part of the legal challenge to SB1070. He joines us from Phoenix.
Plan would allow FBI access to private Internet data without court approval
The Obama Administration wants to make it easier for the FBI to access people's internet activity in the course of an investigation. The proposal would allow the FBI to force telcom companies to turn over information about their customers' Internet activity if it's part of a terrorism investigation or in the national interest. And they could access the data before a judge gives approval. FSRN's Jacob Fenston reports.
Ethics committee releases charges against Rangel, begins 'trial phase'
Today, a House Subcommittee Hearing announced ethics allegations against embattled Democratic Congressmember Charles Rangel.
Representative Gene Green, Democrat from Texas, outlined the process that led the committee to adopt the SAV, or Statement of Alleged Violations.
"After weeks of discussion the investigative subcommittee adopted a SAV on June 17, 2010. The charges and statements of alleged violations relate to four general matters: one, solicitations and donations for the Rangel Center for Public Service at the City College New York; two, errors and omissions on Representative Rangel's financial disclosure statements; three, use of rent subsidized residential apartment by respondent's campaign committee's; and four, four failure to report and pay taxes on rental income on respondent's Punta Cana beach villa."
The committee declared that there is "substantial reason to believe that a violation of the code of official conduct has occured." In total, Rangel faces 13 charges.
Responding to news reports that Rangel could be working out a negotiated settlement to the charges, ranking Republican member Michael McCaul of Texas, said the time for that was over.
"There has been talk in the media of Mr. Rangel negotiating a settlement. Let me be clear that Mr. Rangel under these rules was given opportunities to negotiate while in the settlement phase. We are now in the trial phase."
That trial phase will most likely begin in September, when the House returns from August recess.
Rangel's position has contributed to some of the controversy, but whether or not the investigation will ultimately harm him is unclear. Michael Lawson has more from Washington.
Obama addresses Urban League amidst criticism over education reform
Also in Washington today, President Obama addressed criticism of his education reform program, Race to the Top. He assured a black audience that students of color will be included in education reform. And he defended his teacher accountability measures, which teachers' unions strongly oppose. FSRN's Leigh Ann Caldwell reports.